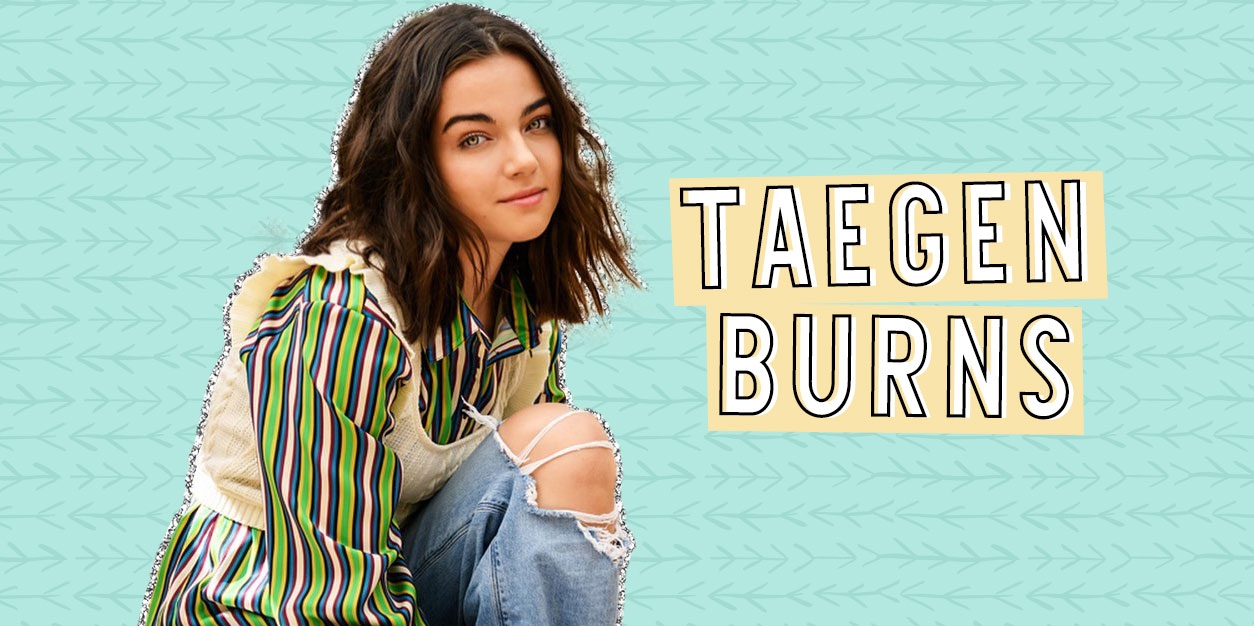 Taegen Burns Dishes on The Mighty Ducks: Game Changers
If you're anything like us, gathering around the TV with snacks and your cutest hockey jersey has become a Friday night tradition ever since The Mighty Ducks: Game Changers started streaming. If so, you're about to be super excited because we're catching up with the talented Taegen Burns, who stars as Maya on the Disney+ series!
Maya is an NYC girl at heart and part of the popular squad at school, but she's not quite sure that's where she belongs. Nervous about straying from her too-cool friends at first, Maya eventually decides to pave her own path, lace up her skates, and hit the ice with the Don't Bothers!
When she's not busy acting, Taegen is super close with her brothers and loves painting, biking, and baking. (She recently told us her favorite thing to bake – click here!).
Get to know Taegen Burns as she dishes on The Mighty Ducks: Game Changers, why her brothers inspire her, and the three things she can't live without!
Get to Know Taegen Burns: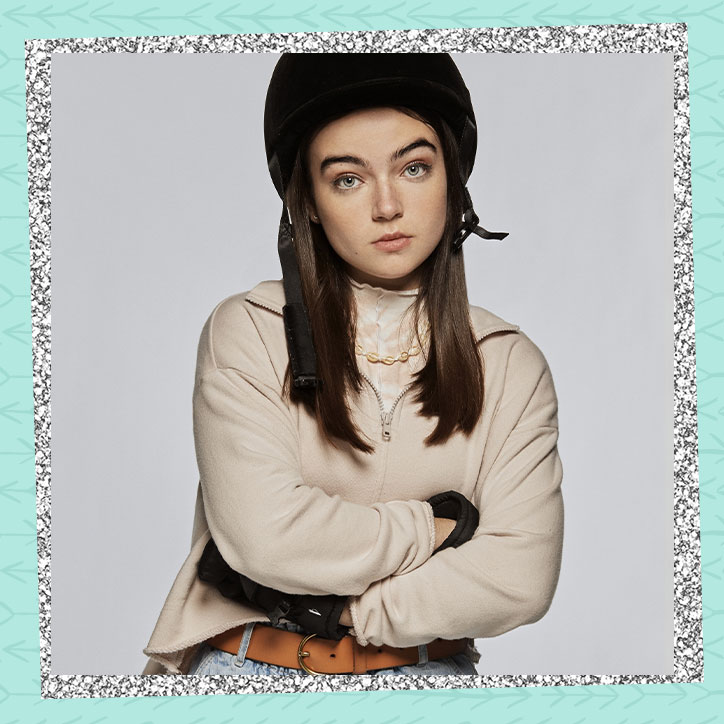 You star in the new Disney+ series, The Mighty Ducks: Game Changers. What do you want fans to know about the show?

TAEGEN BURNS: The Mighty Ducks: Game Changers is a lot more than just hockey. It's a great underdog story in which an arbitrary group of kids come together to form a hockey team. The series shows us how much can be accomplished with teamwork and never giving up – no matter how many times you fail!
Tell us a little bit about your character, Maya! Do you share any similarities with her?

TAEGEN: Maya is the popular girl who feels she doesn't belong in her social group. As the series progresses, we see her as a more likeable character with a little less sass. I think Maya and I are similar in that we both want to help others and are overall good friends to those around us.
Do you have any fun memories from filming that you'd like to share?

TAEGEN: Honestly, when we went back to film episodes 2-10 it was during the pandemic. So, when we were on set we were either filming our scenes or doing our schoolwork; not much group downtime.

There was one day that stands out because we were all on location at the same time, so on our lunch break we were running around playing tag and just having a good time with lots of laughs. Another similar memory from set is when we were on a break from school and sat around playing board games.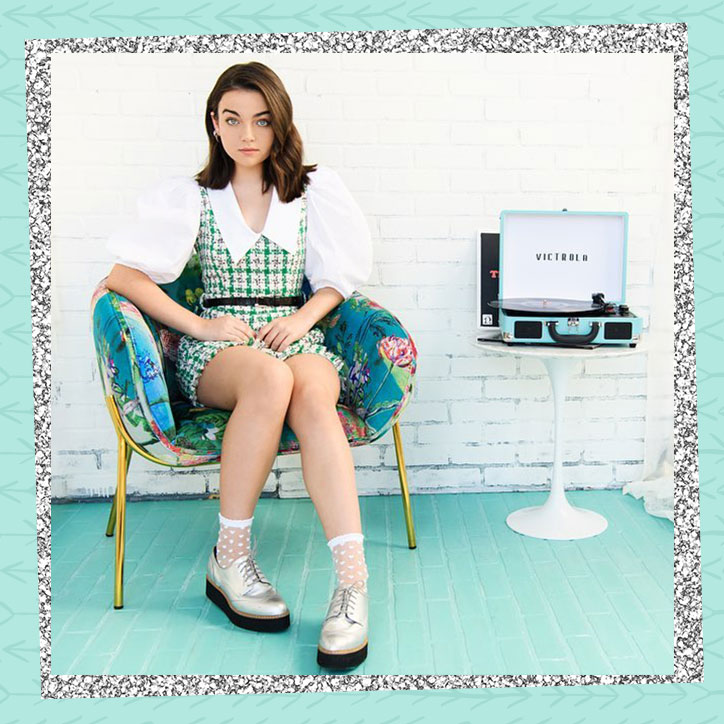 What are a few of your favorite Disney+ shows/movies?

TAEGEN: The Incredibles, Clouds, Gravity Falls, and 10 Things I Hate About You.
When you aren't acting, what are some things you like to do for fun?

TAEGEN: I have a range of things I like to do when I am not acting. My younger brother and I like to paint on canvases and then give them away as gifts. I enjoy baking and cooking, and have dove deeper into this hobby during quarantine. I also like to go for bike rides or play "around the world" with my brothers.
Name 3 things you can't live without:

TAEGEN: 1. My family

2. My phone

3. My hoodie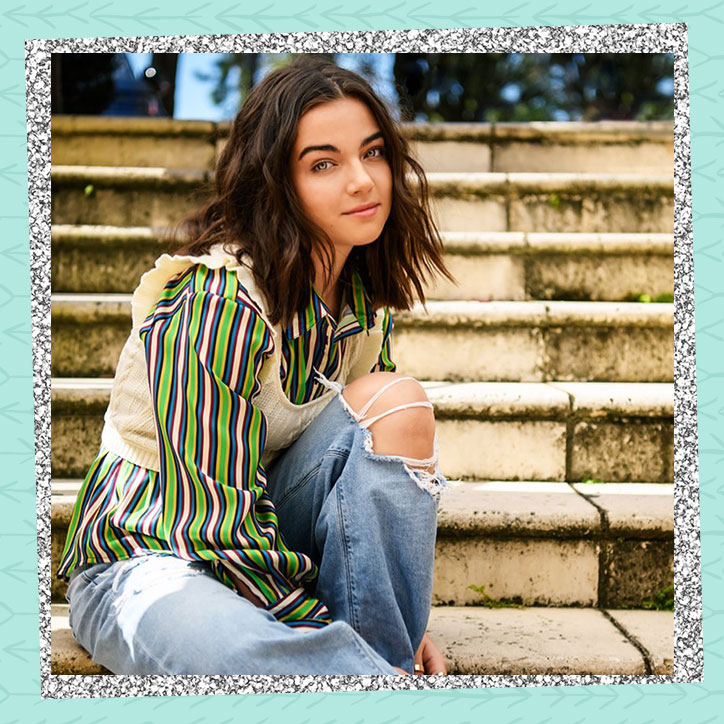 Who has inspired you recently?

TAEGEN: This past year has had a lot of ups and downs, to say the least. I am fortunate to have three brothers that have inspired me throughout my life and even more so over the past year. We became much closer when I was away for five months filming and not being able to see them. They helped me learn a lot about myself and are also my main supporters. Whether it is helping me with my schoolwork or rehearsing lines, I can always count on them to have my back and help me grow as a person!
Do you have any advice you'd like to share with your fans?

TAEGEN: One of my favorite quotes is "a person who never made a mistake never tried anything new" by Albert Einstein.

Always keep going, mistakes are okay, just don't give up. In life, you may fail repeatedly before you can achieve your goals, but believe in yourself and just keep going!
Now that you're basically besties with Taegen, we think you'll love getting to know her Mighty Ducks co-star, Sway Bhatia!