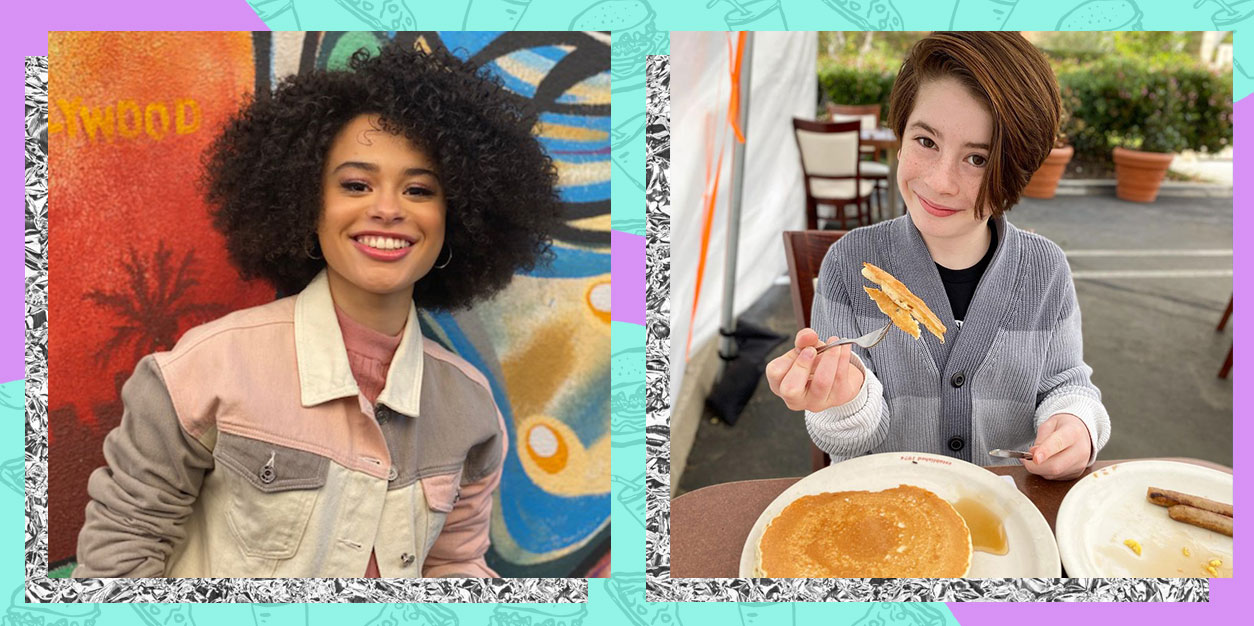 FOODIE FAVS: Your Favorite Stars Sound Off on Tasty Treats & Food-Filled Memories
Have you ever noticed that food is pretty much the center of everything?
Whether you're hitting up your favorite fast-food spot with your besties or gathering around the table with your family, food is often the star of our best memories, convos, and traditions. Whether you're a chef in training, a kitchen helper, or just someone who loves to eat, we can all agree that life wouldn't be as sweet without these food-inspired moments.
Are we making you hungry? We asked some of your favorite stars to dish on their favorite dishes, family food traditions, and go-to recipes. Keep on reading to find out what they had to say!
SOUND OFF: Foodie Favs: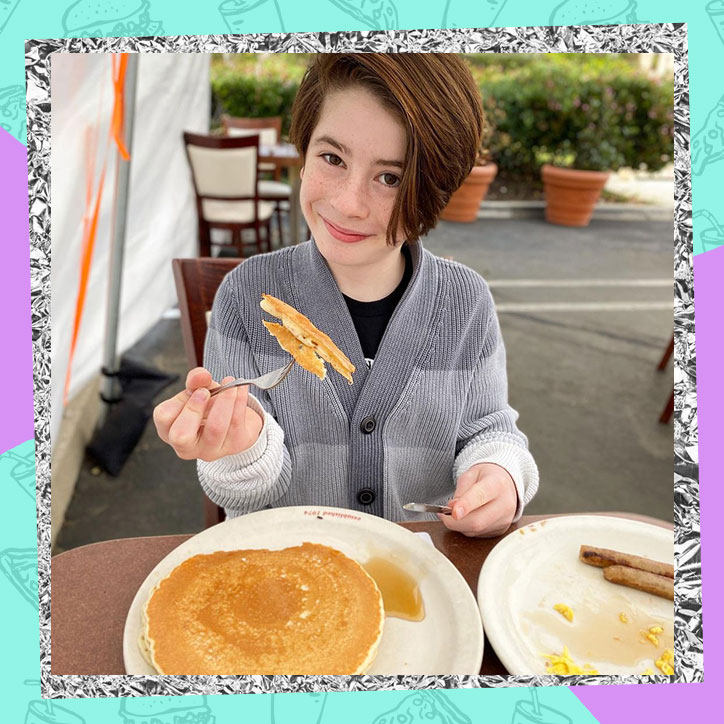 FLIPPED FOR FLAPJACKS: Coop & Cami star Paxton Booth is a breakfast connoisseur! He loves pancakes so much he even started his own #PancakesWithPaxton photo series on Instagram where he shares his breakfast adventures with his followers. When we asked him his favorite food, he said:
"Definitely pancakes! They can be covered in strawberries, filled with chocolate chips, or just plain with maple syrup. I love them all!"
Are you all about pancakes like Paxton or are you wild for waffles?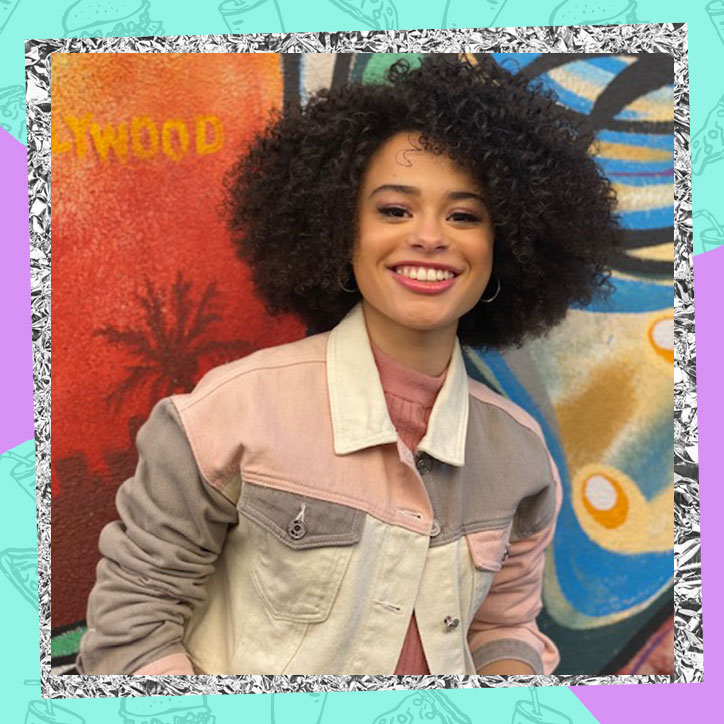 SWEET AS PIE: All That & Unfiltered funny girl Gabrielle Nevaeh Green knows that food is all about family.
"Sweet potato pie and baked macaroni and cheese remind me of being with my family. My grandma and aunties make the world's best sweet potato pie and baked macaroni and cheese. Every holiday or visit they would make it special just for me. My aunties will actually make extra to send with me to keep in the freezer so I can enjoy it throughout the year. It's a wonderful family memory."
Sweet potato pie and macaroni and cheese sound delicious, but we know it's the family memories that Gabrielle cherishes most!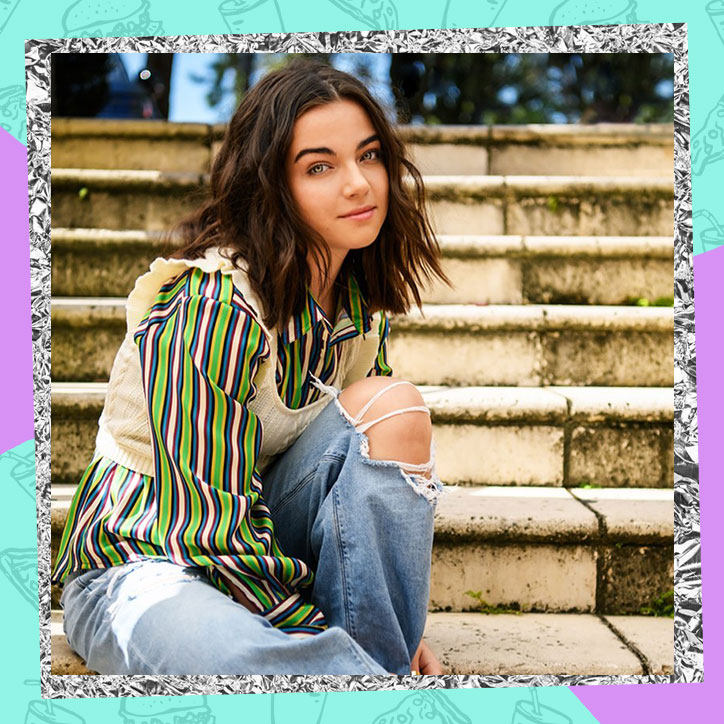 BAKING MEMORIES: Taegen Burns slays on the ice in the Disney+ series Mighty Ducks: Game Changers, but at home, she's actually a budding baker who loves making desserts with her family.
"My favorite foods to bake at home are mainly desserts. If I had to narrow it down, my favorite recipe would be red velvet cupcakes! I received The American Girl Baking Book for Christmas when I was 9 years old. Ever since, my family and I have loved baking and eating them!"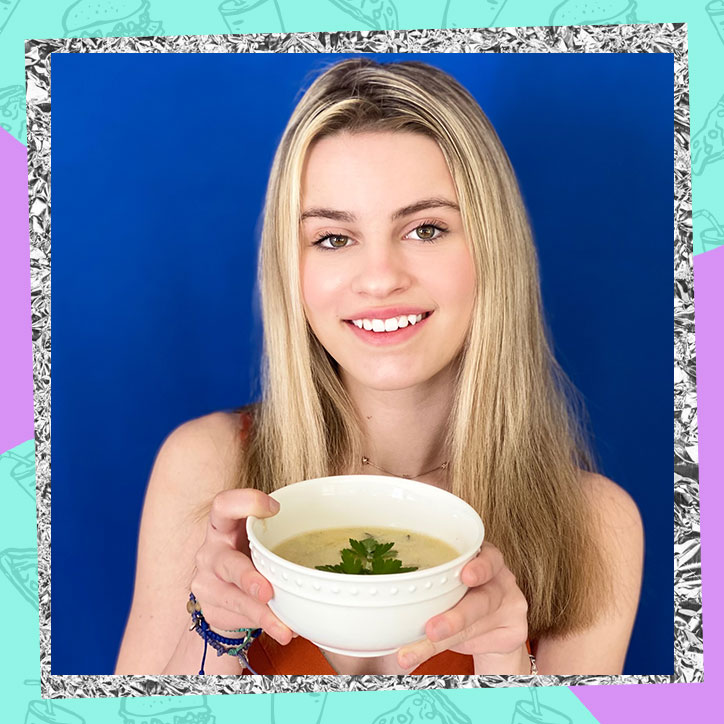 SOUPER TRADITIONS: Actress Isabella Cuda is passionate about using her platform to build awareness for diversity and inclusion, fighting for more representation in movies and tv for characters with disabilities. But when it's time to eat, she's all about SOUP! In her family, soup is served as a starter for pretty much every meal.
"My favorite food is soup! I love a great homemade bowl of soup. I am half Croatian, and we eat soup every day as a starter, during summer or winter, even when it's 90 degrees outside. I love any kind of soup, but especially french onion soup, chicken with dumplings, or an authentic Ramen soup. Yum!"
Almost every family has food traditions that are passed down from the previous generations or inspired by their heritage – what are some of your food traditions?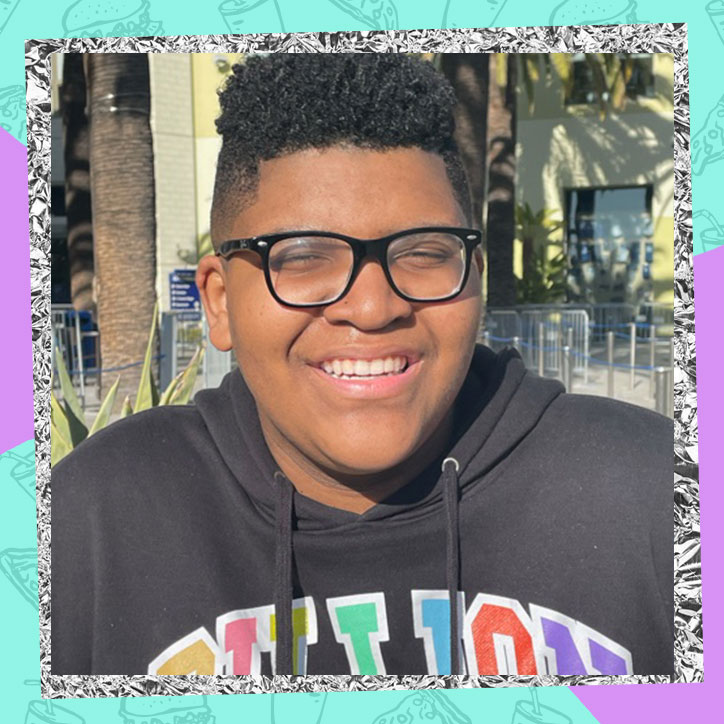 COZY COMFORT: Is there anything better than warm, gooey mac and cheese and time spent with family? Actor Daylan Moore knows that the best memories are made around the dinner table!
"Every Thanksgiving and Christmas, I look forward to my Big Momma making her famous Mac N Cheese. No one makes Mac N Cheese cheesier than my Big Momma. During the holidays, the entire family is at my Grandparents' house, and my Big Momma's Mac N Cheese is the one food that brings the entire family together around the table. She adds special ingredients that no one has been able to figure out, and it is so warm and comforting."
We're dying to know the secret ingredient in Big Momma's macaroni and cheese! Does your family have a secret family recipe?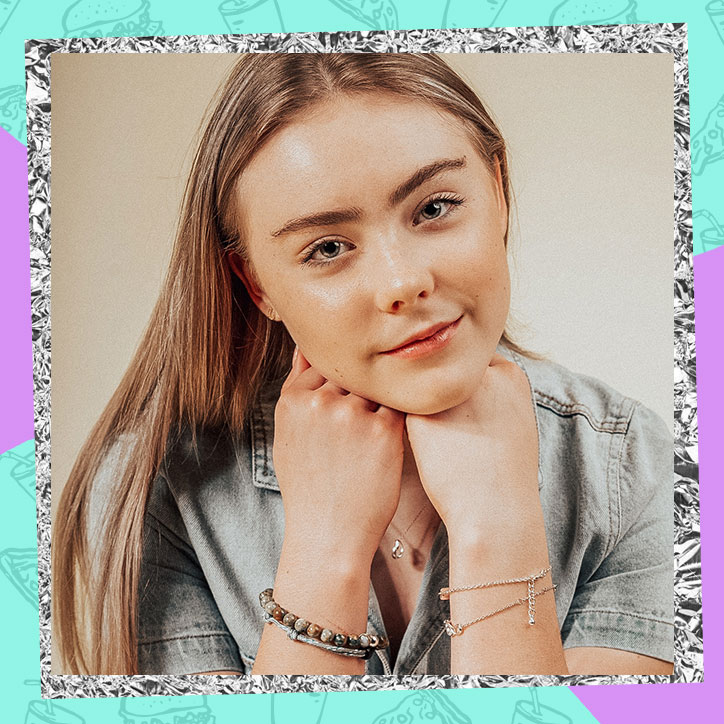 PERFECT PIEROGIS: Triple threat Mila Nabours loves to celebrate her heritage through food. Being Polish, her family loves to cook traditional Polish dishes, but pierogis are her fav.
"Polish food reminds me of my family! My mom and her side of the family are Polish, and in Poland, cooking meals is a thought-through process with a very special place in my heart. Whenever we go to Poland, my aunt cooks homemade pierogi, which are dumplings. It's my absolute favorite, and anytime I eat it, I think of my aunt and Polish family."
Food is super powerful, and the smell or taste of certain foods can make us nostalgic for a specific moment in time. For Mila, she's reminded of her family in Poland every time she eats pierogis. Is there a food that reminds you of a special moment or memory?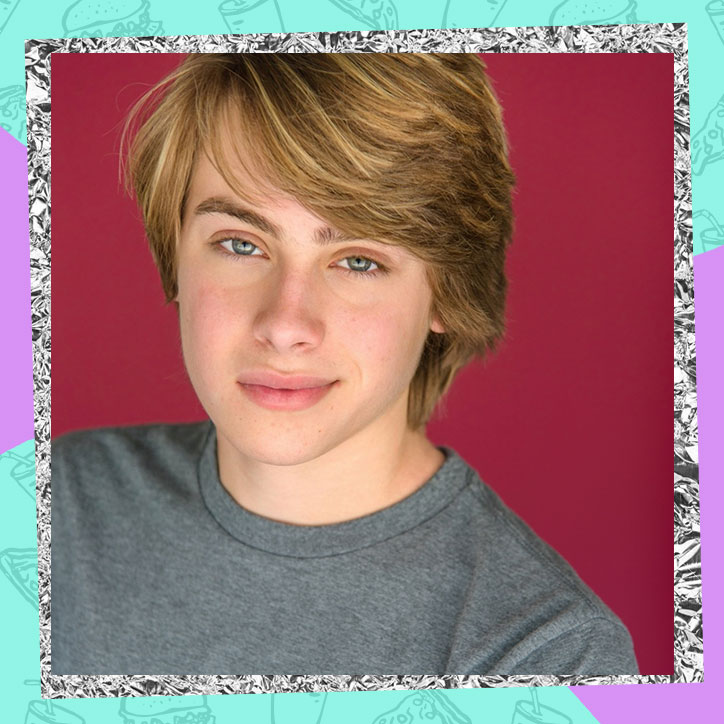 YES, CHEF!: Actor and YouTuber Ryker Baloun is all about making fun videos with his BFFs, but did you know he also loves to cook? Whether he's whipping up a delicious breakfast or learning a new recipe from his dad, moments spent in the kitchen are always special to him.
"I love making chicken parmesan or eggs. Making eggs is a peaceful way to start off the morning. I also really love making super stacked sandwiches with everything on them. I enjoy cooking with my dad or making some of the dishes he taught me, like salmon or burgers."
What are your favorite recipes to cook at home?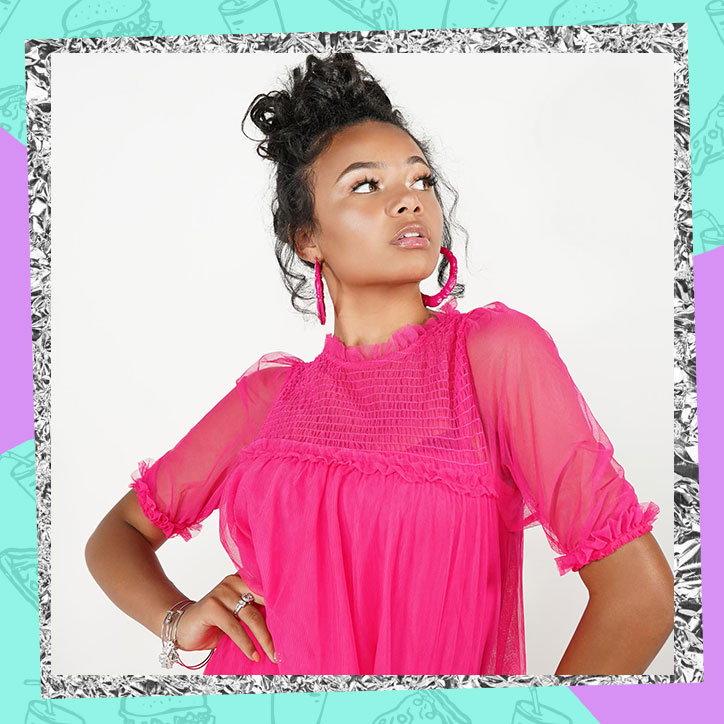 COOKING WITH LOVE: Brooklyn Queen is an amazing artist, actress, and teen influencer, but you can also add cooking to the list of things she's great at. When Brooklyn gets in the kitchen, she always adds the most important ingredient – LOVE!
"My favorite food and favorite thing to cook would definitely be seafood. I love crab legs and shrimp, and my family loves when I make it. I cook with love, so I think that's what gives my food that special touch!"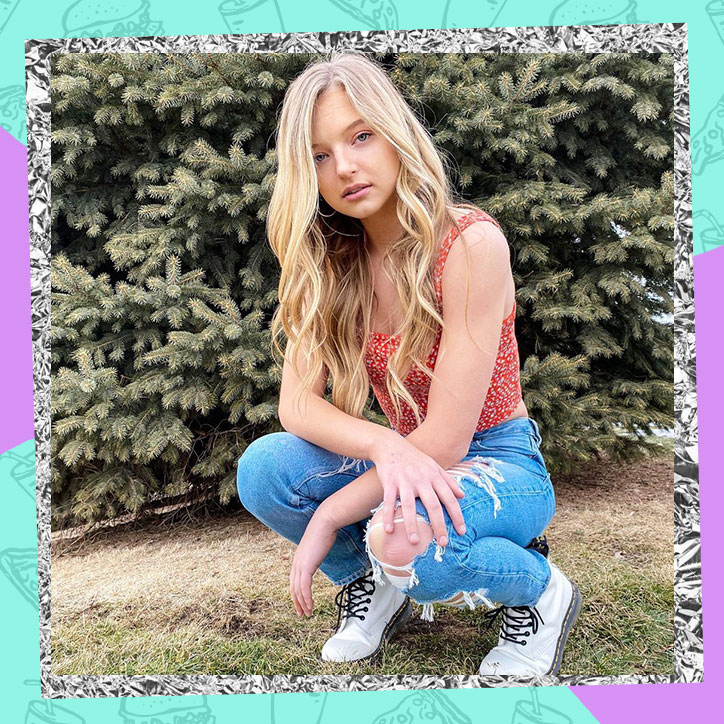 CUPCAKE QUEEN: Shae Smolik shines on screen, as well as on her new single, White Noise, but when it's time for something sweet, Shae is the star of the kitchen too! She's all about cupcakes – and who can blame her? Cupcakes are a total classic that will never go out of style!
"My favorite food to make at home is chocolate cupcakes because I love baking and, of course decorating them with colorful frosting and sprinkles!"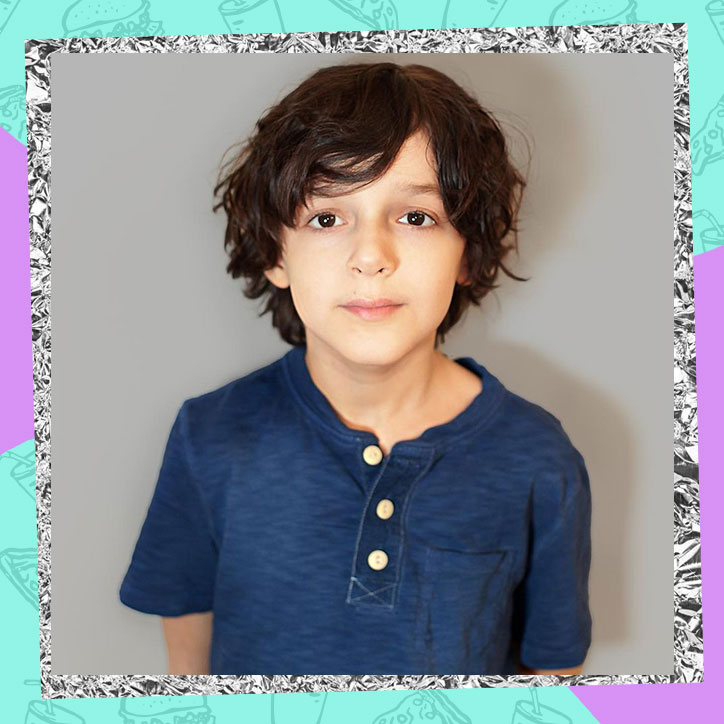 FAMILY FAVS: Every family has that one go-to meal that they make over and over because they just can't get enough. For actor Nolan River, it's Christmas Chicken.
"One of my favorite meals is something that I call "Christmas Chicken." It's a baked chicken thigh that's cooked with olive oil and balsamic vinegar that makes the skin super crispy, which is my favorite part. It got its name because the first time my mom made this dish was on Christmas Day when I was 4 years old. It was the best chicken I'd ever had. My sister also loves it, so now we ask my dad to make it every week."
Every dish has a story behind it – what's the story behind your favorite meal?
If you're a total foodie like your favorite stars, we think you'll love getting to know Tyla-Simone Crayton, the teen CEO of Sienna Sauce!