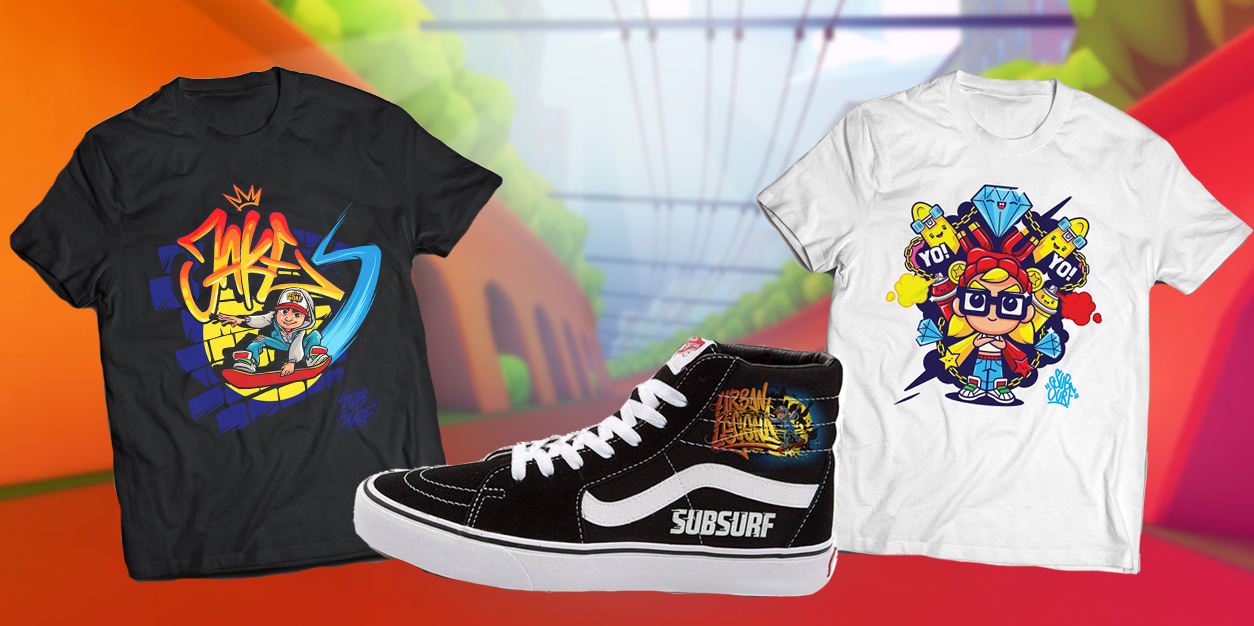 Channel Your Inner Subway Surfer with the New SUBSURF Apparel Collection
If you're a Subway Surfers fanatic like us, we've got some amazing news! The creators of the amazing mobile game and animated series recently dropped some super fresh apparel that you're going to want to get your hands on.

SYBO Games teamed up with The Ave LA to bring the wild vibes of the Subway Surfers to life in an exclusive line of merch ranging from Vans slip-on and high-tops as well as some awesome tees. They launched the SUBSURF collab back in June in total Subway Surfers style – by throwing a huge party at the skatepark and boardwalk in Venice Beach, California. We think Jake, Tricky, Fresh and the gang would definitely approve!

We were super lucky to receive some of the exclusive items they gave away at their Venice Beach launch party. See the metallic SUBSURF shirt, snapback, and PopSocket above? Those items were ONLY available as launch party swag. Pretty cool, right?

Ready to see the full SUBSURF apparel collection? Peep some of the awesome threads in the gallery below.


We're obsessing over the Tricky Power Up Crazy and Run the World tees as well as basically every pair of the Vans sneaks. To check out the full collection and show off your Subway Surfers style as you head back to school, hit up The Ave LA website. You'll be sure to rock the halls in style since all of these items are an exclusive collaboration that can't be found anywhere else.

Now that you're in the know about this super cool apparel, grab your board, ride the rails, and own the streets with your BFFs. Can't get enough Subway Surfers? We've got everything you need to know about the animated series!