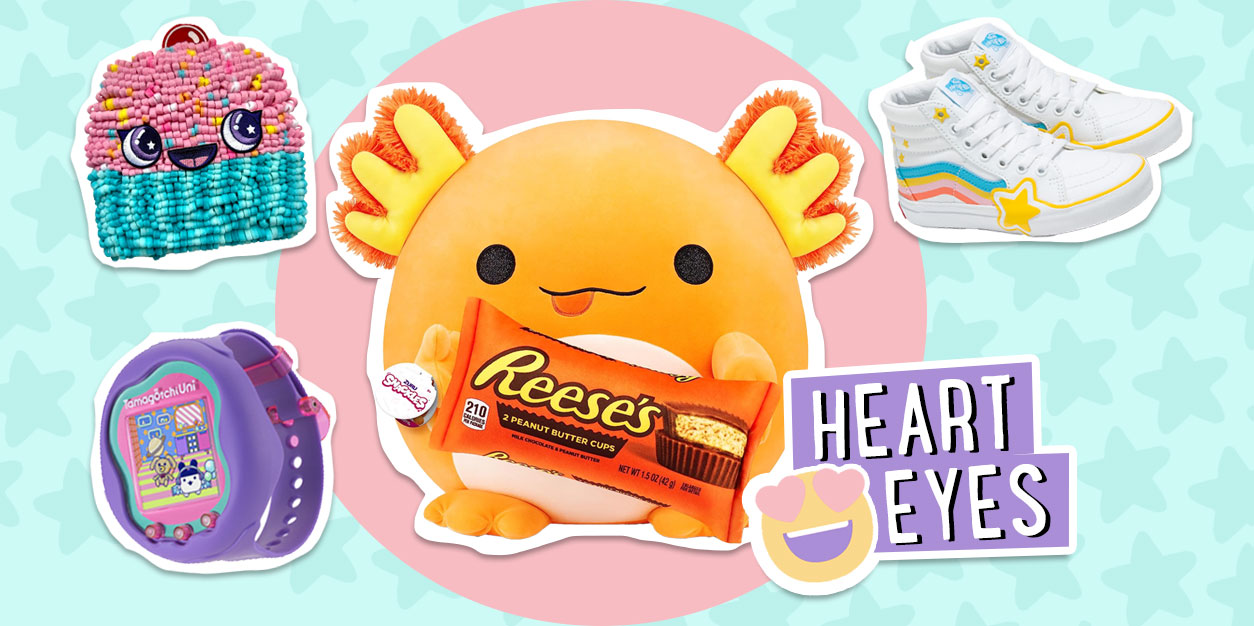 HEART EYES: Island Adventures, Mini Pottery, & Bitey Bugs
HEART EYES is a monthly series on YAYOMG! where we keep you in the know about all the best new stuff that will have you twinning with your favorite emoji.😍
*NOTE: Our HEART EYES roundup is hand-curated by the YAYOMG! Team. Some of our picks are items we have received for free for review, some are not. Our recommendations are based on items we love and think our readers will love. We do not use affiliate links.
Ready to swoon over the best new stuff? Our July edition of HEART EYES is overflowing with cool finds, dazzling DIYs, and great new games that will keep you company as the remaining summer days slip by.
The clock is ticking on summer freedom. Some of you are headed back in just a few weeks, while others have another month ahead. Either way, you're school-bound soon, so this month's picks are about ensuring you soak up the rest of summer before study time sets in. Set up under a shady tree with your Switch? Travel through imaginative realms in Disney Illusion Island alongside Mickey and the gang. Scratching a bug bite as we speak? We've got the read you need to learn all about those pesky bugs that bite and sting so you can head back to school an expert on all things insect.
Prefer to keep it low-key at home in the air conditioning? Channel your creative side with a scrunch pillow craft, try your hand at making tiny ceramic pieces, or go bananas with the return of Fingerlings and tap into the Tamaverse with the latest Tamagotchi.
From a book packed with personality quizzes to squeezable snack-inspired plush, these are the 15 things we think will give you HEART EYES this month!
HEART EYES – July 2023: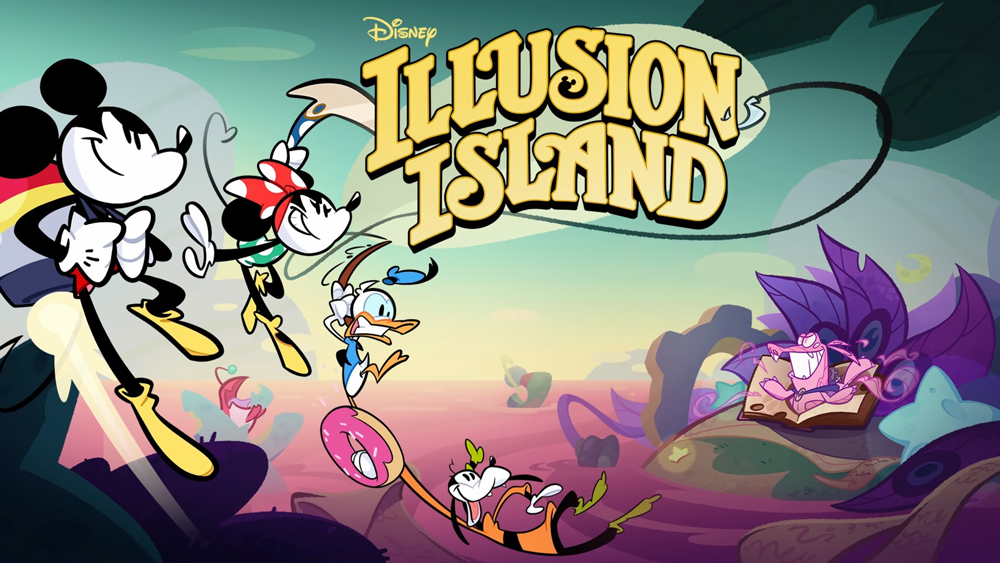 Disney Illusion Island is shaping up to be Disney's most magical video game yet!
Embark on an all-new co-op adventure with Mickey, Minnie, Donald, and Goofy as they enter a whimsical cartoon-like world unlike anything you've ever seen. Explore mysterious, hand-crafted realms in an escapade to recover three magical books used to protect the island from disaster.
You can play solo or couch co-op with up to 4 friends to tackle this platforming quest together and use special abilities, encounter strange characters, traverse lush biomes, and discover that everything isn't quite what it seems on this island of illusions. Exclusive to Nintendo Switch, Disney Illusion Island releases on July 28th!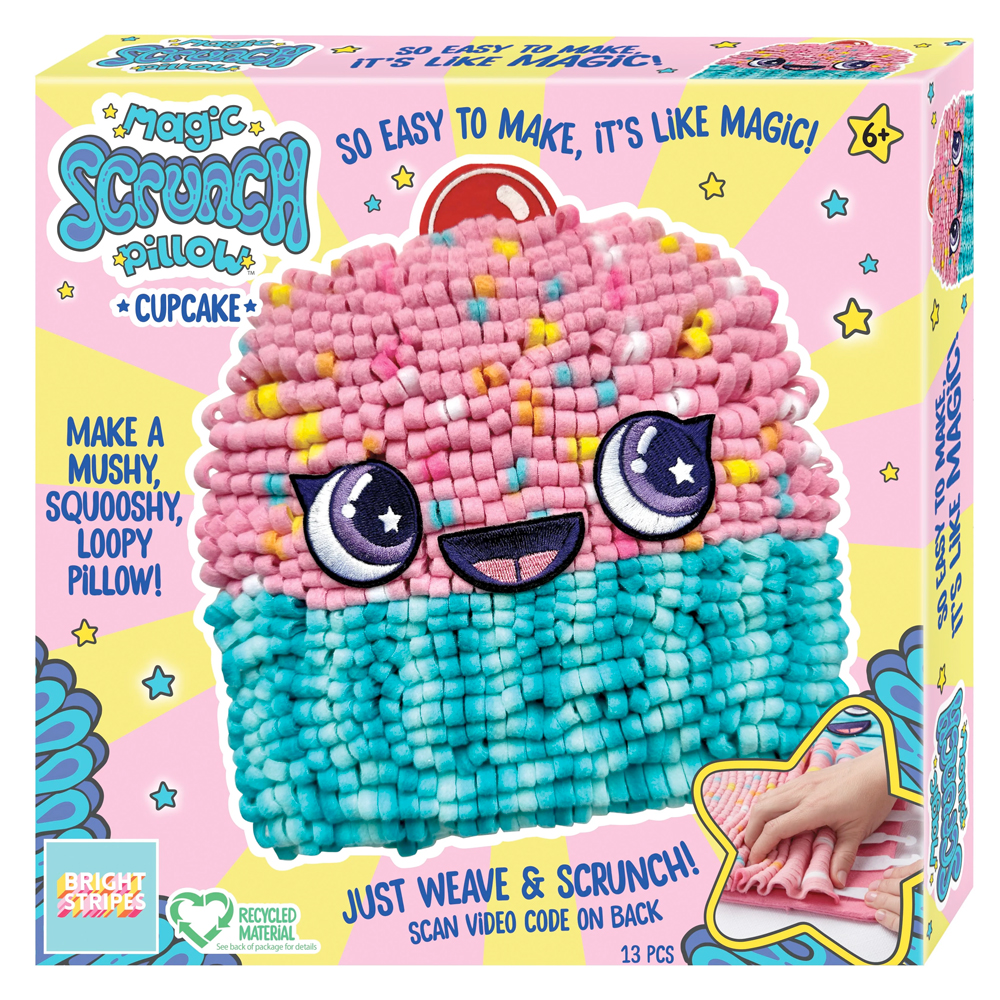 Weave, scrunch, and stuff your way to snuggly cuteness!
These adorable new craft kits will have you creating your own fleece pillows like magic – no sewing required! All you do is weave the fabric onto the base, scrunch it up, decorate, and stuff. These mushy, squooshy, loopy pillow kits come in Cupcake, Unicorn, Kitty, and Puppy, each with an adorable face you can attach to bring them to life.
Not only are these a fun rainy day project, but they're also made from 90-100% recycled plastic bottles, so you can slay as the eco-friendly queen you are!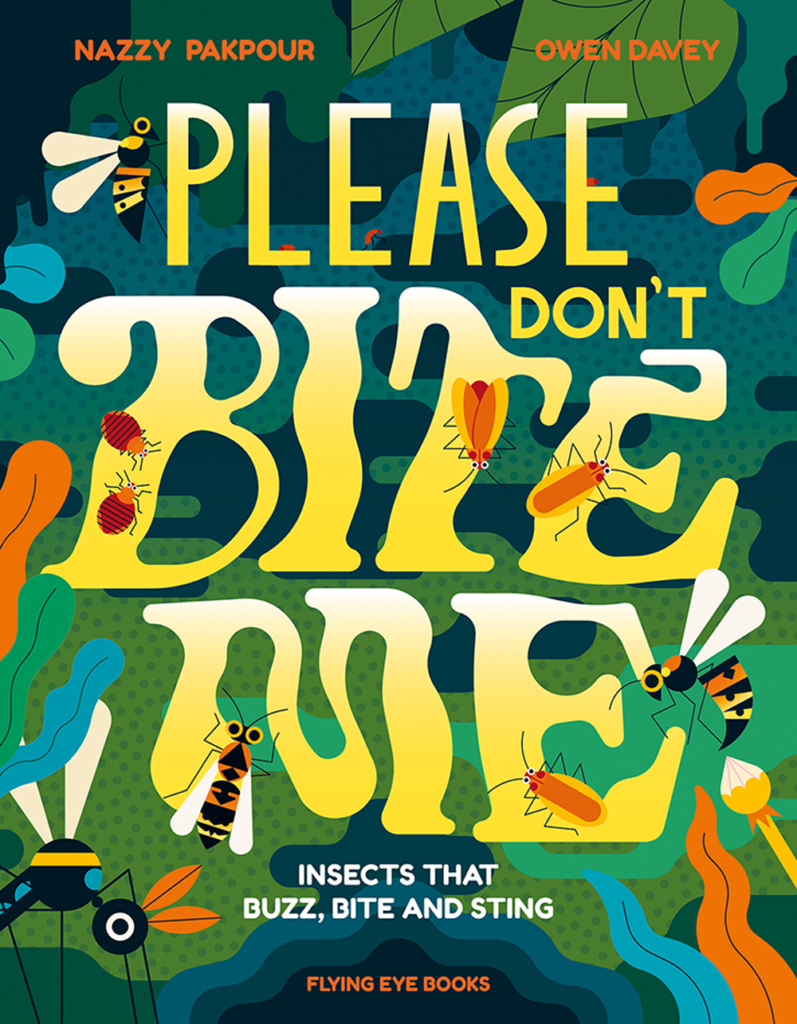 Please Don't Bite Me: Insects That Buzz, Bite, and Sting by Nazzy Pakpour:
Picture this: You're sitting next to your bestie snacking on a hot dog at a summer BBQ, and BAM, you're suddenly itchy. What is it with those annoying mosquitos, anyway? This book is here to help you answer those questions.
Each page of this illustrated and informative read dishes all the deets on insects that buzz, bite, and sting. Read up on the lives of some of the most annoying insects and find out facts that'll blow your mind. You'll be an insect expert by the time school starts, and you can share all your new entomological knowledge in science class! Sounds like a gold star to us!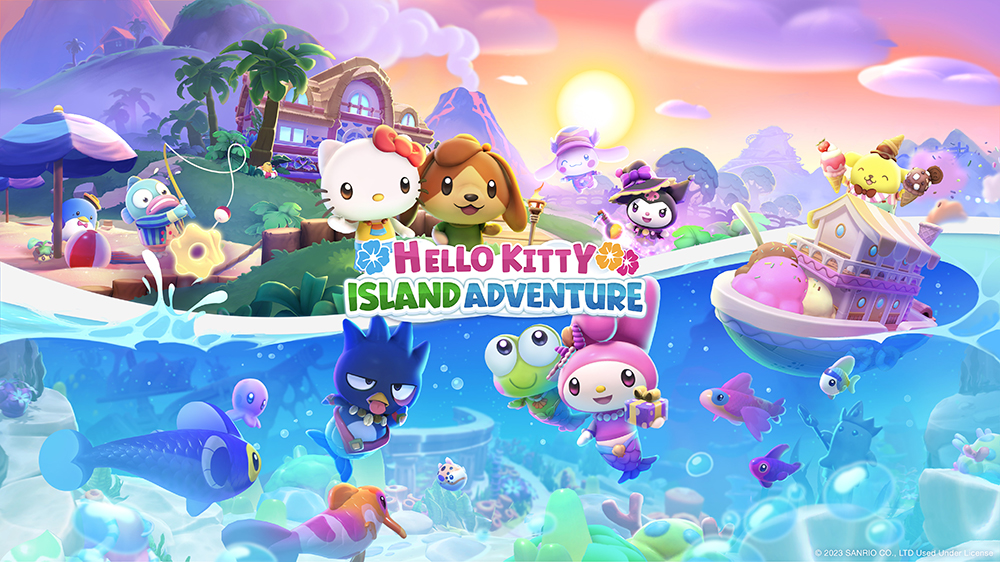 Hello Kitty Island Adventure on Apple Arcade:
Summer vacay never has to end in Hello Kitty Island Adventure, releasing on Apple Arcade on July 28th!
In this cozy adventure, you'll join Hello Kitty and Friends as they travel to a tropical island where you can fish, puzzle, and craft alongside iconic Sanrio characters. Solve island mysteries, fill the nature preserve, and complete quests as you explore a vast world map and dive underwater to explore new depths below the island.
We've been lucky enough to play it a few weeks early (thanks, Sunblink!), and all we can say so far is that whatever you think this game will be, we assure you it's so much more than you can possibly imagine! Stay tuned for our review, coming later this week.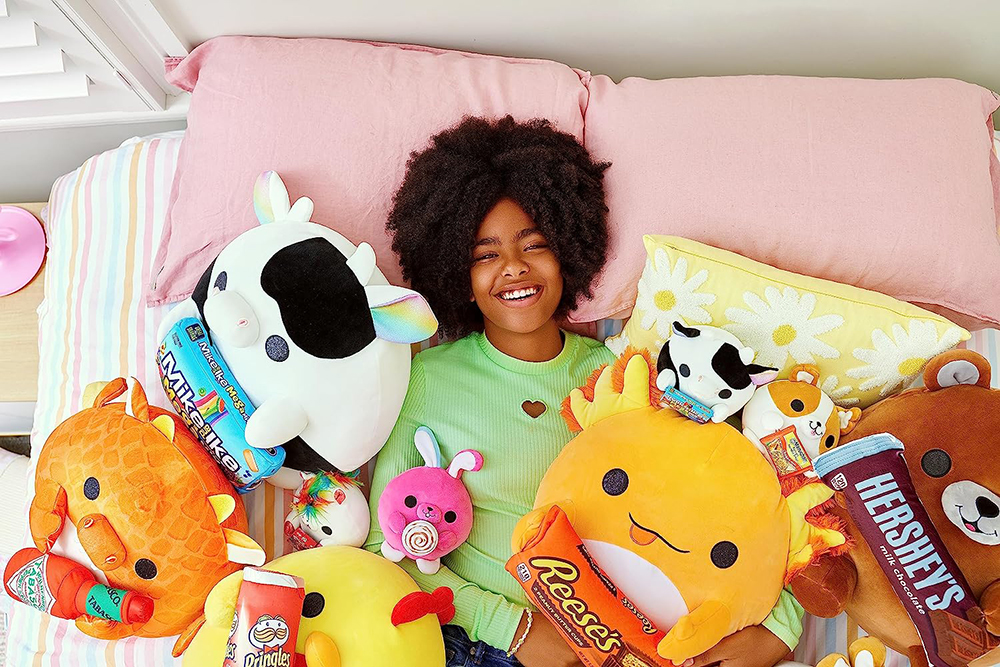 Snackles from ZURU:
Irresistibly soft and armed with a sweet (or spicy) treat, Snackles are the newest plush you'll be displaying in your room to rep your personality.
Showcase your tastes with these adorably snuggly, ultra-squishable creatures. There are 11 Snackles to collect, ranging from a Reese's Cup-loving axolotl to a corgi sporting a package of Maruchan Ramen and a pink bunny with a taste for Cinnabon, each with their own comic-style origin story and unique personality. Packaged in a Mini Brands-esque surprise ball, you won't know which one you'll get until you open it.
On the hunt for your fav? There are larger Snackles that bring all the fun in a big way and bonus – you can choose which one you want!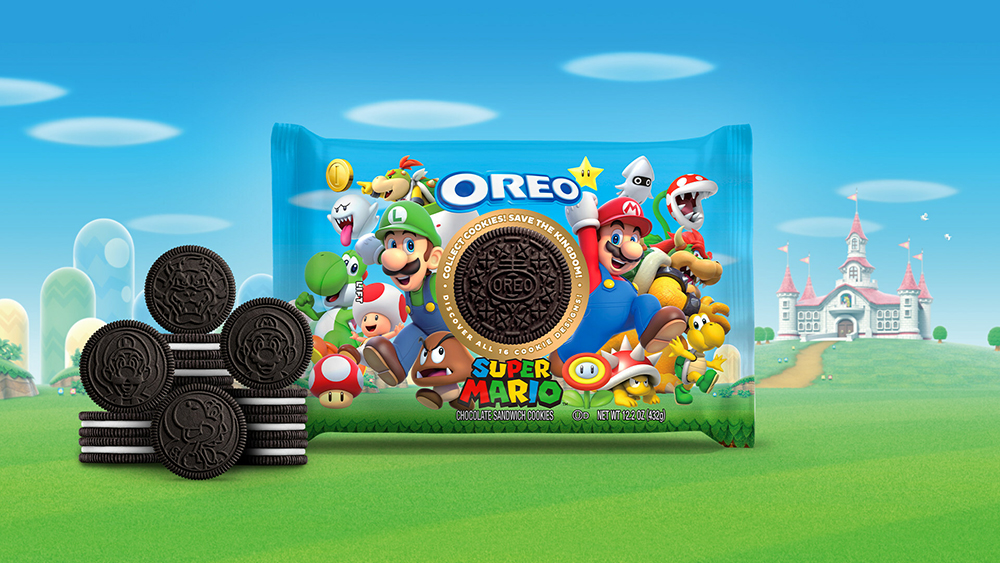 Super Mario Oreos from Nabisco:
It's a me, OREO!
We don't have to convince you to have a little treat or explain why OREOs are delicious, so we'll get right to it. Fans of the Super Mario movie and games will love snacking on these and participating in a collaborative challenge to rescue Princess Peach.
Munch on a Yoshi cookie while making a new playlist. Dunk Bowser in milk while attempting to get "Peaches" out of your head. Give Luigi a little twist while making your back-to-school supply list. However you snack, you'll definitely want to pick up a pack (or two, or three) because Peach is missing, and the only way to save her is by stacking cookies on a glass of milk and making sure Bowser gets dunked!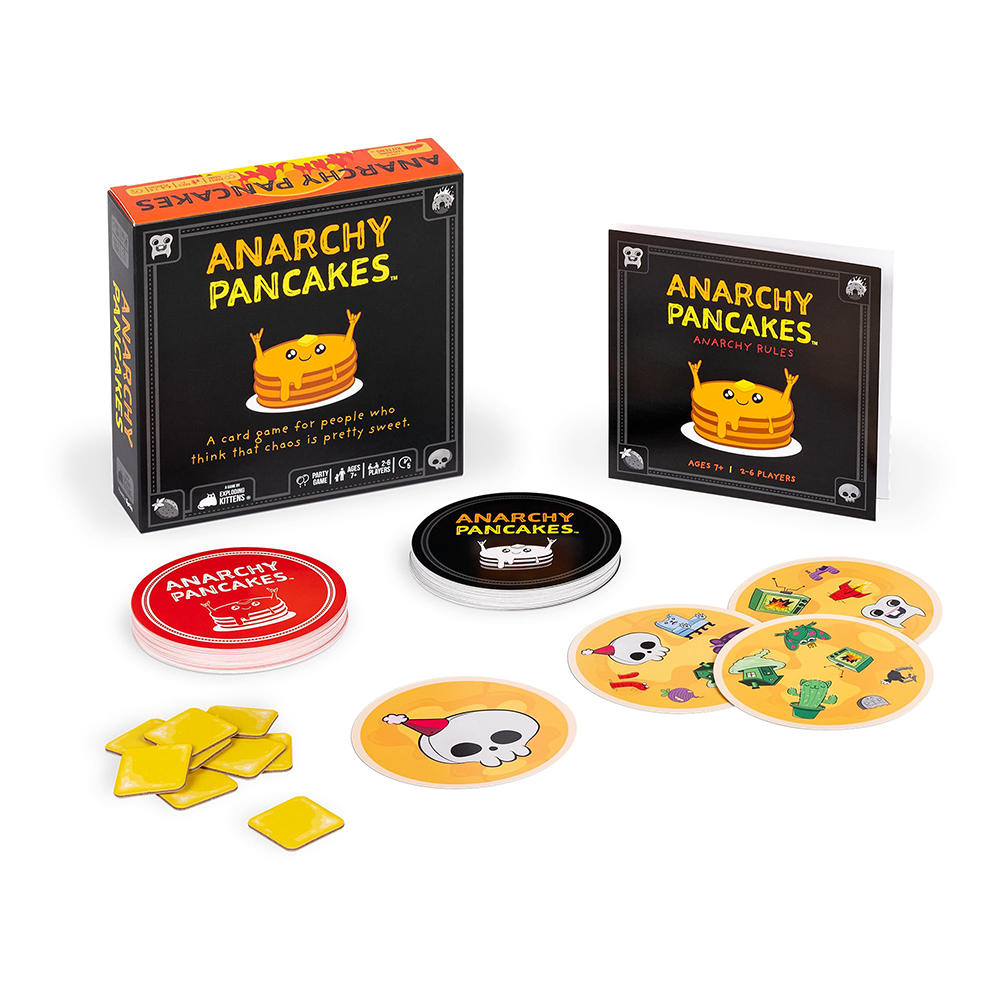 Chaos and pancakes, together at last!
From our favs at Exploding Kittens, this new card game brings big chaotic energy to game night. Each player gets pancake cards with a bunch of random toppings. We're not talking syrup and chocolate chips here – toppings range from party hat-wearing skulls to…pants? You'll have to match your toppings with other players to force them to take your pancakes in an attempt to be the first to get rid of all your cards. But since every player starts match-hunting and pancake trading all at once, things can get a little hectic!
It's 100% pure mayhem in the best way and a great way to break the ice at an afterschool club or a weekend hang with your besties. Plus, you get a slab o' butter for each win – who wouldn't want that?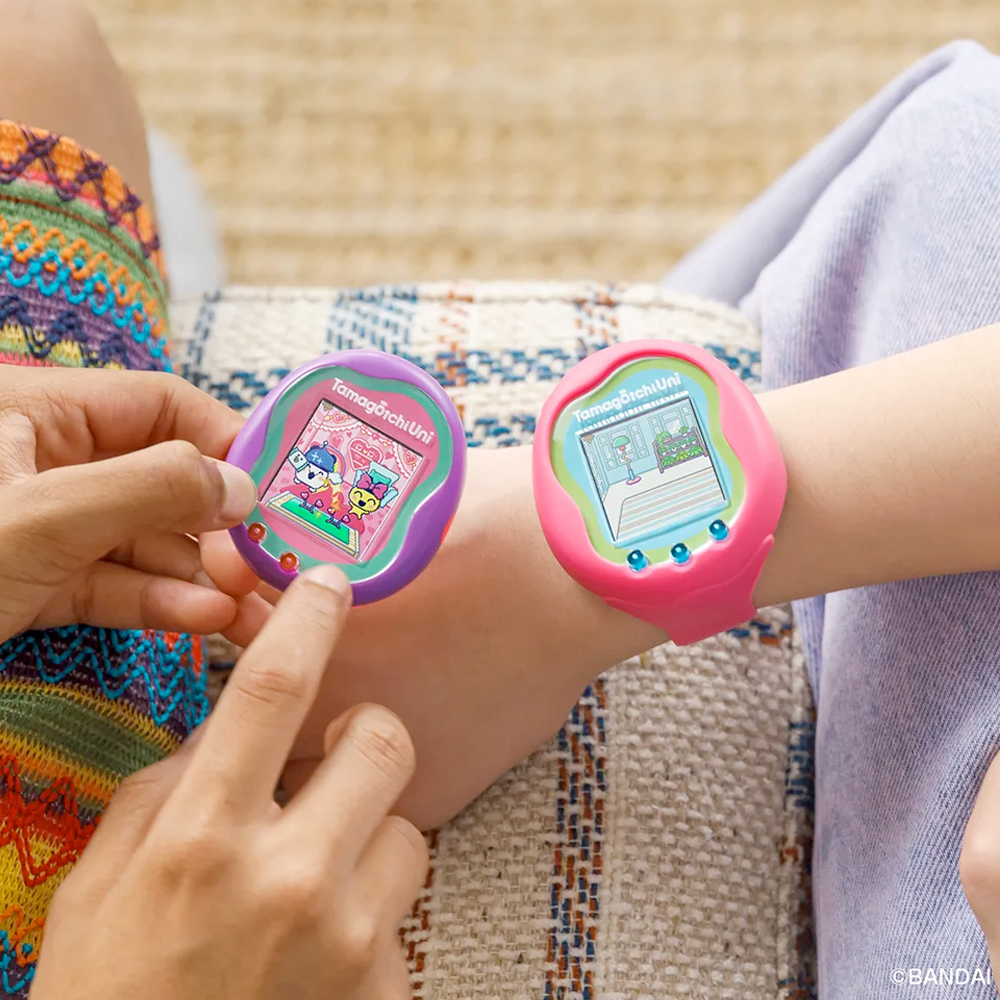 New Tamagotchi, who dis?
As you know, we're always eager to check out a new Tama release, and this time they've really outdone themselves! With Tamagotchi Uni, alongside all the usual nurturing and caring, your Tama can strap on a VR headset and escape into the Tamaverse, a virtual paradise where you can gather with other Tama parents from around the globe.
You can also connect with friends IRL for Tamagotchi playdates where you can craft together, play games, and more! It's the most innovative and feature-packed Tamagotchi yet! This Tamagotchi comes with a strap so you can wear it and never be apart from your digital BFF.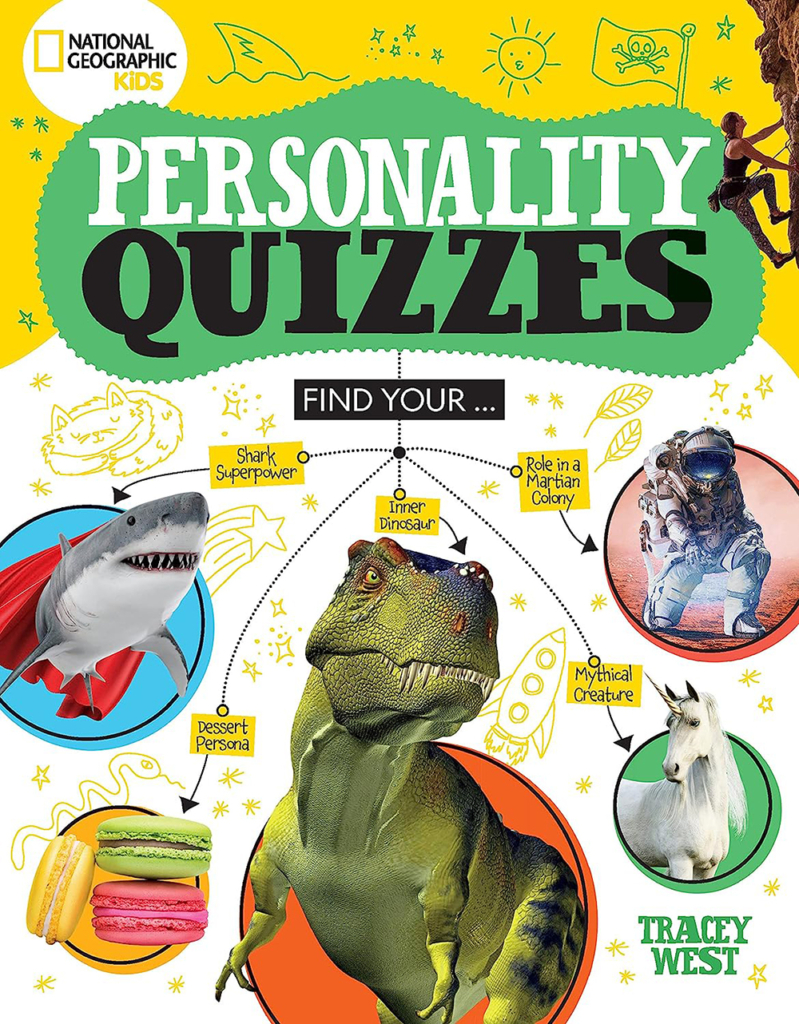 What is it about quizzes? A pop quiz at school has us sweating over multiplication tables and vocab words, and yet a book with 100+ personality quizzes has us racing to pull out our pencils as fast as humanly possible.
In this awesome new book of personality quizzes, you can learn more about yourself and the world around you! Find out your dessert persona, your shark superpower, and the stinky animal you most resemble while making your way through multiple choice, flow charts, and this or that activities, all created just for kids. You'll learn about amazing places around the world, future careers you might want to have one day, and fun facts about everything from animals to other cultures as you build your personality profile.
Stash it in your backpack for a late-summer road trip or a fun activity with your lunch table squad in the caf!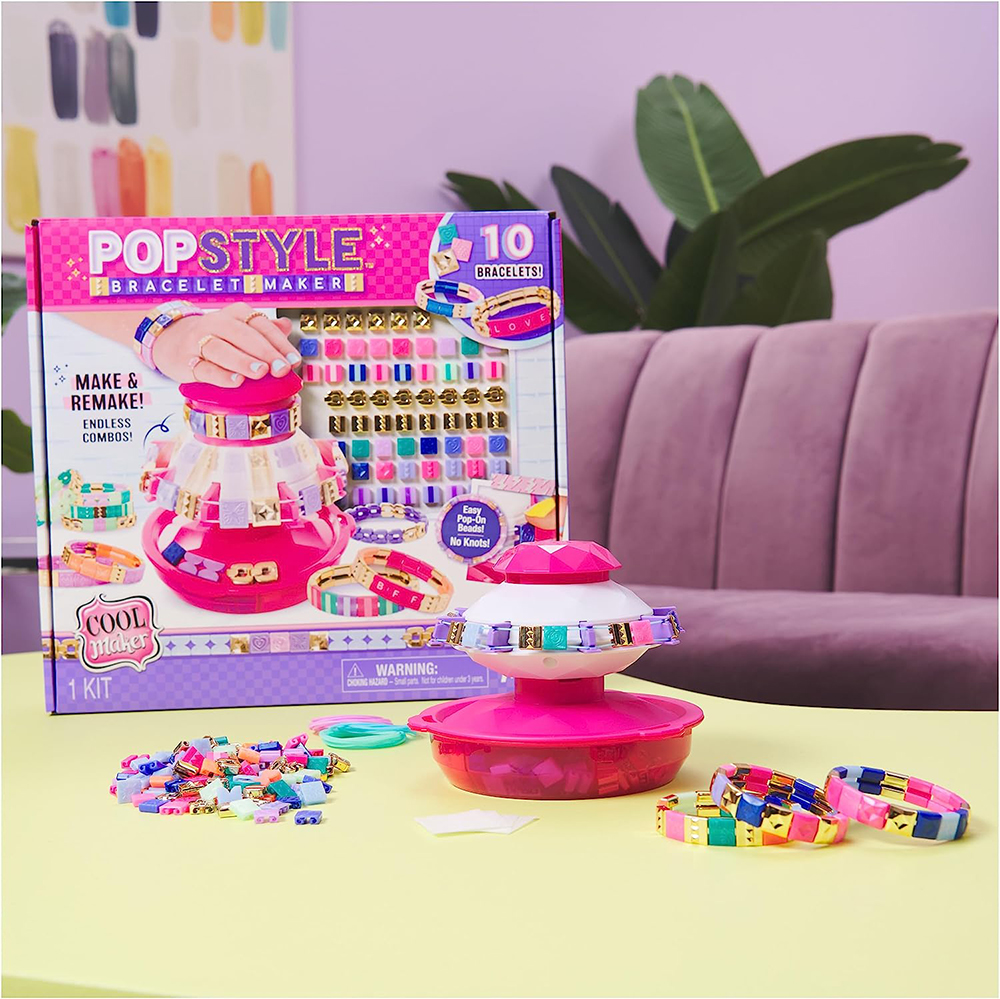 Cool Maker PopStyle Bracelet Maker from Spin Master:
Just in time for back-to-school accessorizing, this new bracelet maker takes all the work out of making gorgeously glam friendship bracelets!
Choose from a variety of beads, place them on the elastic, and then pop the top to reveal your wearable masterpiece. The PopStyle Bracelet Maker comes with over 170 different charms and enough elastics for you to make and customize 10 different bracelets and make them as unique as you are.
The best part? You can make and re-make them, so you can swap beads anytime to match your ever-changing aesthetic, sport school colors at a pep rally, or dazzle up your look at the upcoming dance.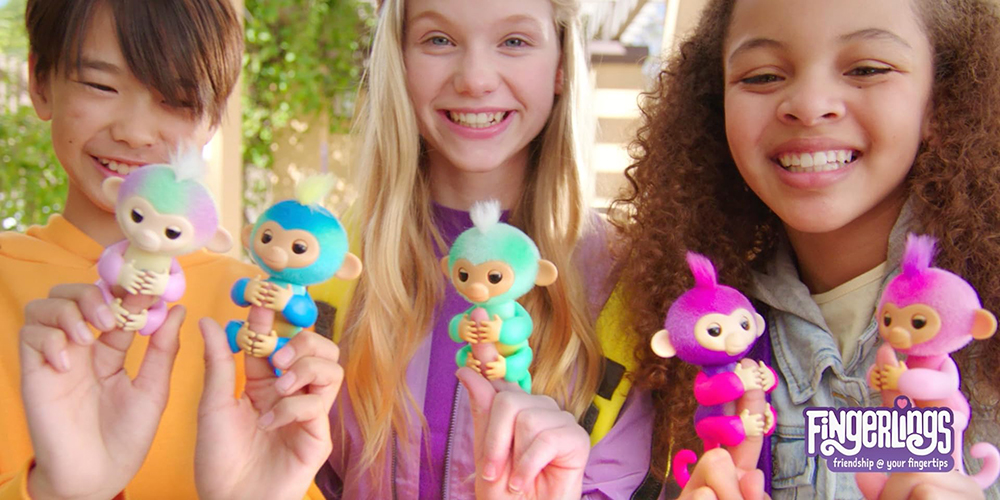 Fingerlings from WowWee:
We're going absolutely bananas because Fingerlings are BACK!
These sweet finger-hugging friends now have fuzzy fur, fluffy hair, and are more posable than ever. They can hang on your finger just like before, but now, you can adjust their tails and sit them down – and the best part? They act differently on and off your finger!
Pet, feed, and interact with your brand-new bestie to discover over 70+ sounds and reactions. We have a feeling these new Fingerlings are destined to be an even bigger sensation than before, and we know you'll agree!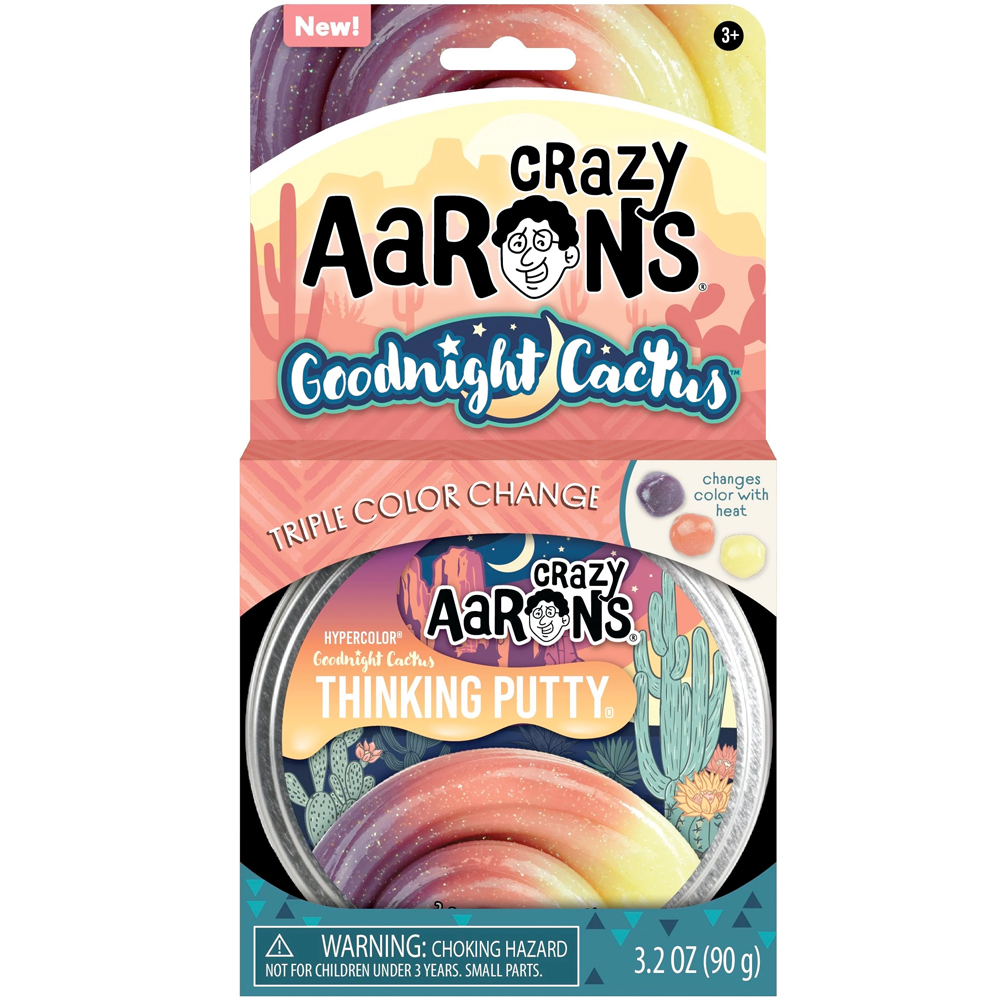 Goodnight Cactus Thinking Putty from Crazy Aaron's:
Desert vibes? Yes, please!
This color-changing Thinking Putty is here to soothe your nerves before a big test, help you find your zen before bed, and be there by your side for a calming moment you may need throughout your day. Inspired by a desert sunset, this putty changes from peaceful purple to luminous orange to radiant yellow as you touch, stretch, and twist it, responding to the heat from your hands.
Speckled with tiny sparkles, you'll be reminded of stars in the night sky. Don't forget to make a wish!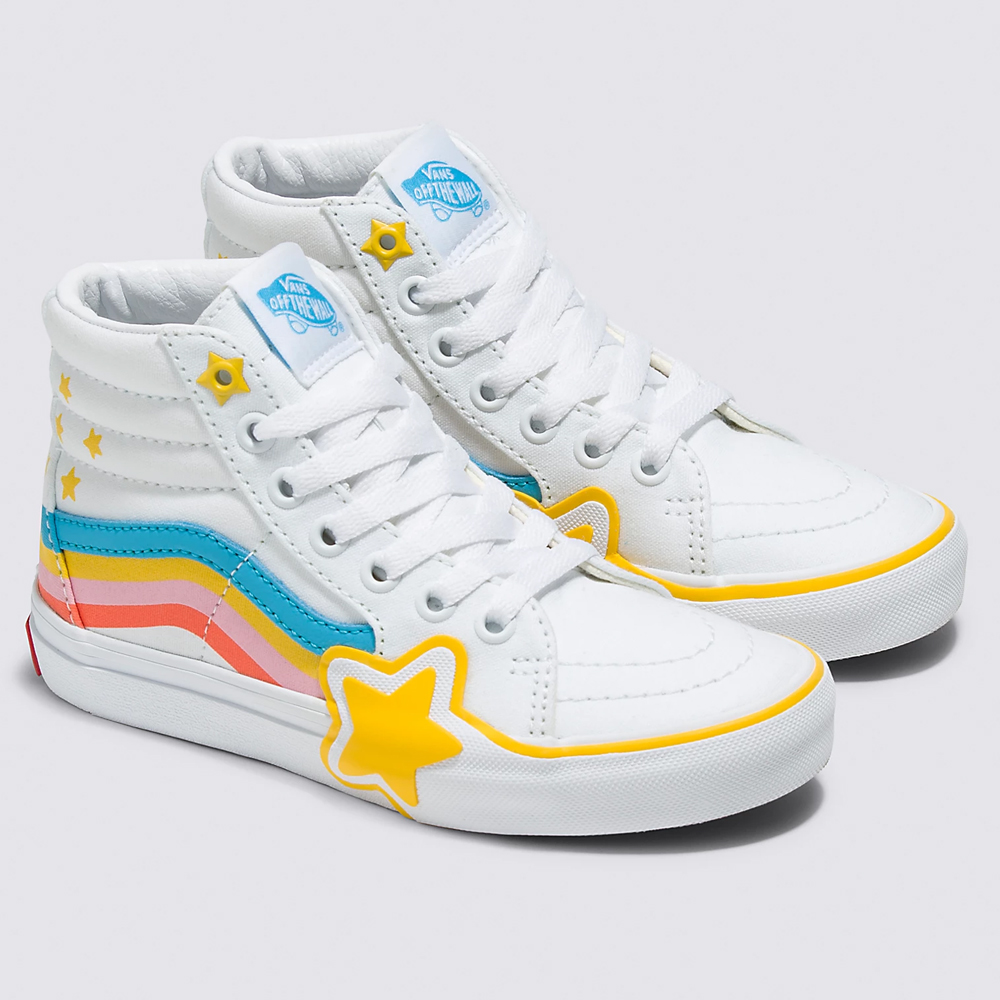 Sk8-Hi Rainbow Star Shoe from Vans:
If you're in your Mabel Pines era, these are the sneaks you need to make a statement!
You'll make a shimmering statement as you walk the halls on the first day of school, strut into Starbucks for a pink drink, or step up to bat in a game of whiffle ball with your neighbors. If you love making a bold statement through your style, this is your time to shine!
Pair them with butterfly clips, a cute clay charm necklace, and a pair of baggy jeans to truly embrace your Y2K moment.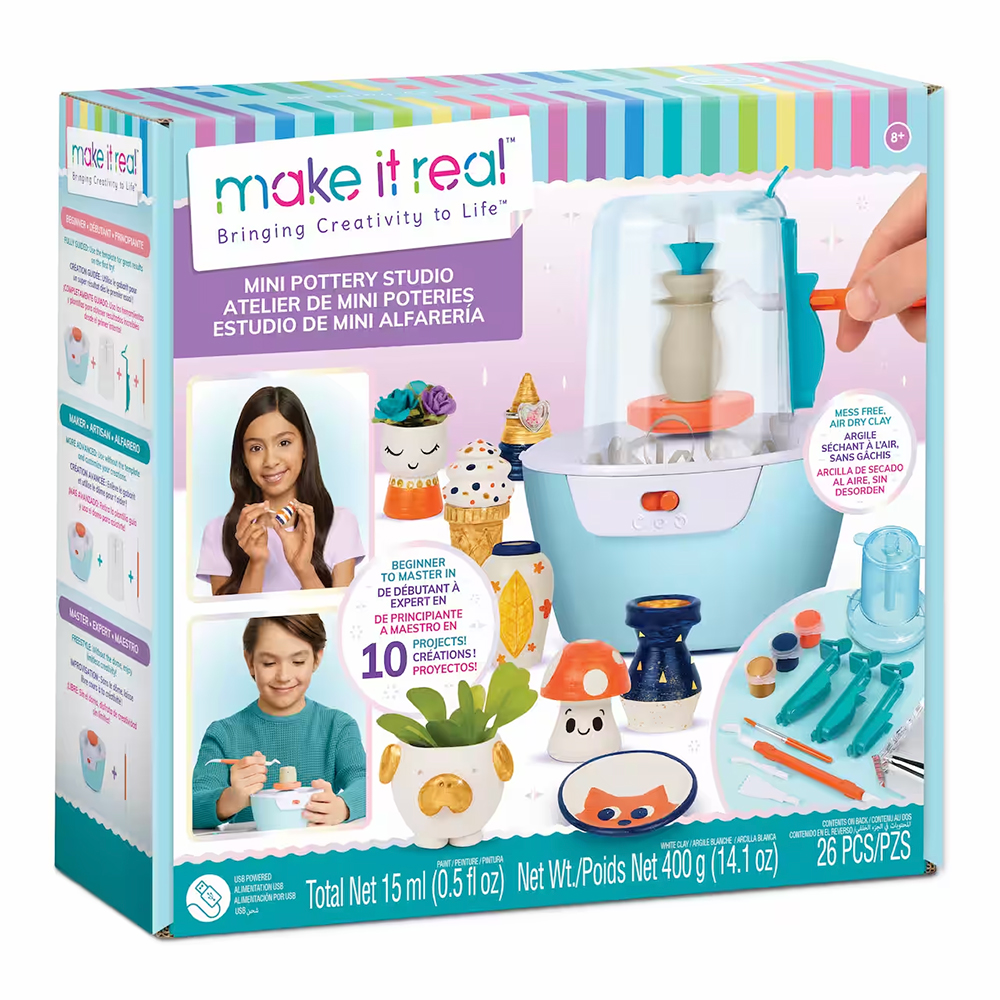 Mini Pottery Studio from Make it Real:
From countless friendship bracelet kits to their Color Fusion nail polish and lip gloss creators, Make It Real totally slay when it comes to creating must-have DIY kits and helping kids embrace their creative sides. Their newest release, the Mini Pottery Studio, might be their best yet!
Minis are trending, so why not make some adorably tiny pottery? Using the electronic pottery wheel, you can throw spectacularly small ceramics from the comfort of your craft table. You'll learn real pottery techniques as you experiment with the included tools, glazes, and paints. Air-dry clay means your creations don't need to be heated up in a kiln to dry, and the kit includes everything you need to craft 26 pieces, from tiny planters to super small figurines.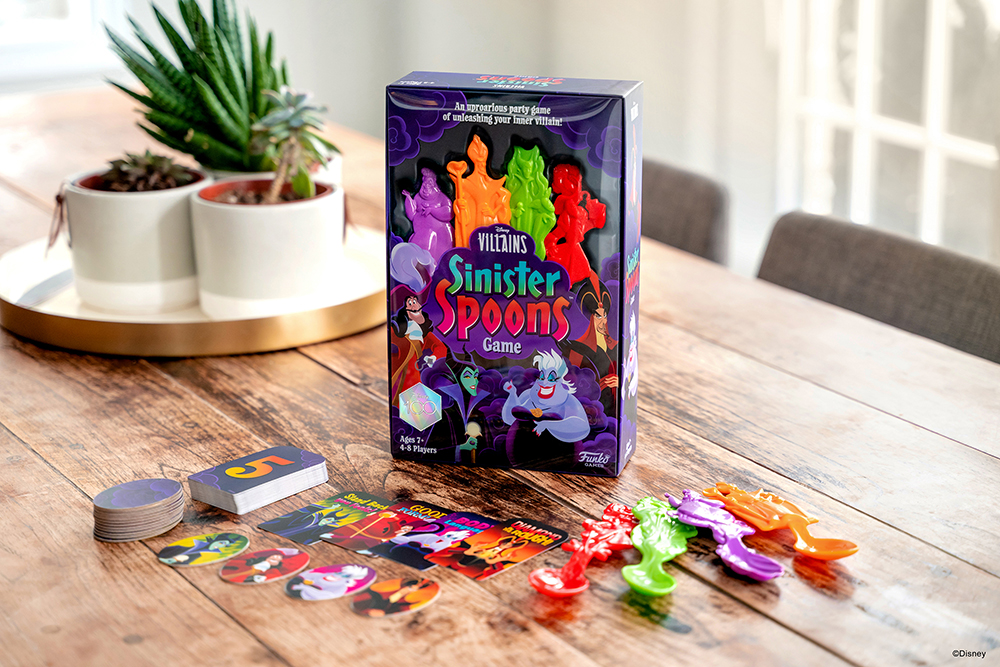 Disney Villains Sinister Spoons Game from Funko Games:
Unleash your inner villain and break out your best evil laugh in this new game all about embracing your villainous side!
This game has everything a game night needs – Disney Villians, hilarious gameplay, and…spoons? Ursula, Jafar, Maleficent, and Captain Hook are here to make game night enchantingly evil. In this fast-paced game, players will act out each Villain's iconic catchphrases, match with other players, and collect the colorful sculpted spoons in order to score. Everyone plays all at once, making this game silly chaotic fun for up to 8 players, perfect for everything from a low-key hang to a Halloween bash!
😍 Keep an eye on our HEART EYES series for fresh new releases every month!