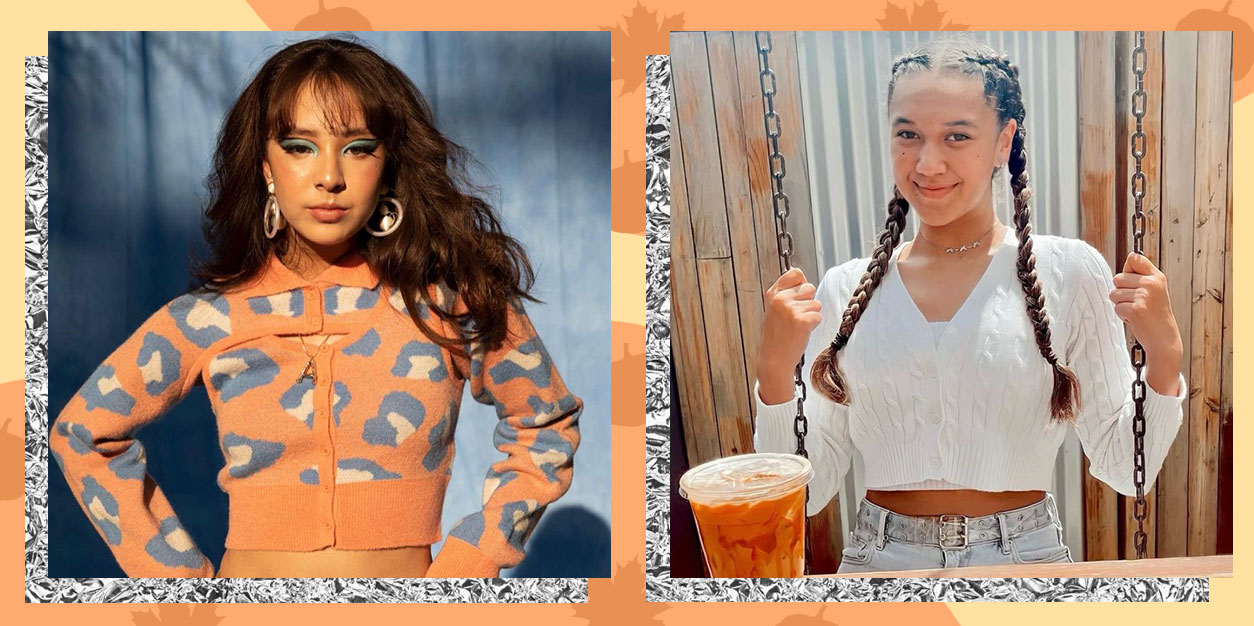 FALL FAVS: Your Favorite Stars Sound Off on All Things Fall
Autumn is on its way! From sipping on pumpkin spice lattes to strolling through Fall festivals in your coziest boots, this time of year is the absolute best.
We love breaking out our snuggliest hoodies and jackets, looking at the colorful leaves, and spending time with our families as the holidays roll in. Plus, fall means Halloween is near – and who doesn't love candy and costumes?! Whether you love your annual trip to the pumpkin patch or hitting up a haunted house, autumn just hits different than every other season.
We encourage you to embrace fall to the fullest this year by trying something new! Is pumpkin spice your go-to flavor? Try swapping for a maple or apple-flavored treat! Always wearing the same old hoodie? Make a statement with a bold faux-leather jacket. Gather the squad for a leaf-viewing hike or go for a spooky hayride together.
We're always curious what our favorite stars are up to, so we asked them to sound off on all things fall! From picking out the perfect apples for baking to rocking knit beanies and oversized sweaters, this is how they embrace fall vibes all season long!
SOUND OFF: Fall Favs: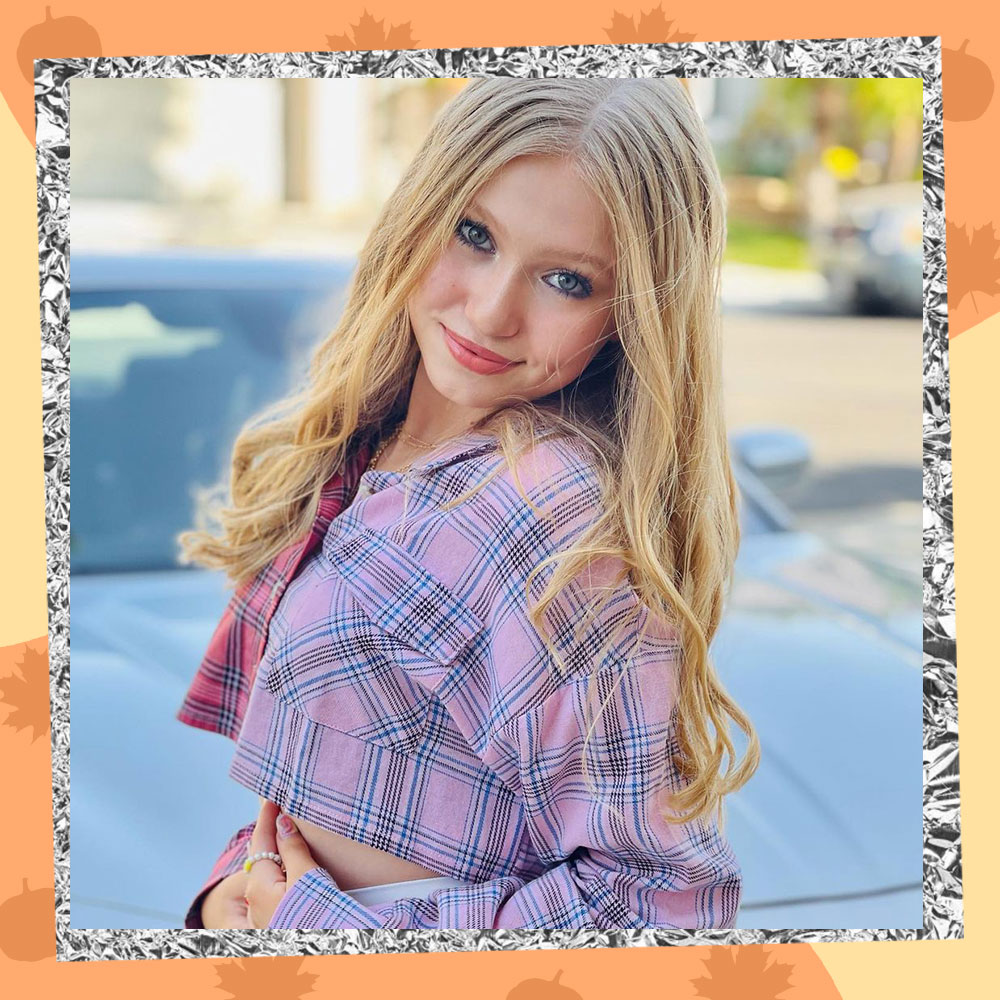 SPICED & SWEET: Singer & actress Abigail Zoe Lewis is all about sweet autumn treats and fragrant scents!
"My must-have fall treats include anything pumpkin spice, like lattes, candles, cookies, chai tea, muffins, donuts. Also, anything cinnamon, like cookies, buns/rolls, and anything MAPLE, like donuts. Yum!"
What's your go-to fall flavor? Are you more into pumpkin, or do you gravitate towards maple, apple, or caramel treats? We love warm apple cider donuts fresh from the farm!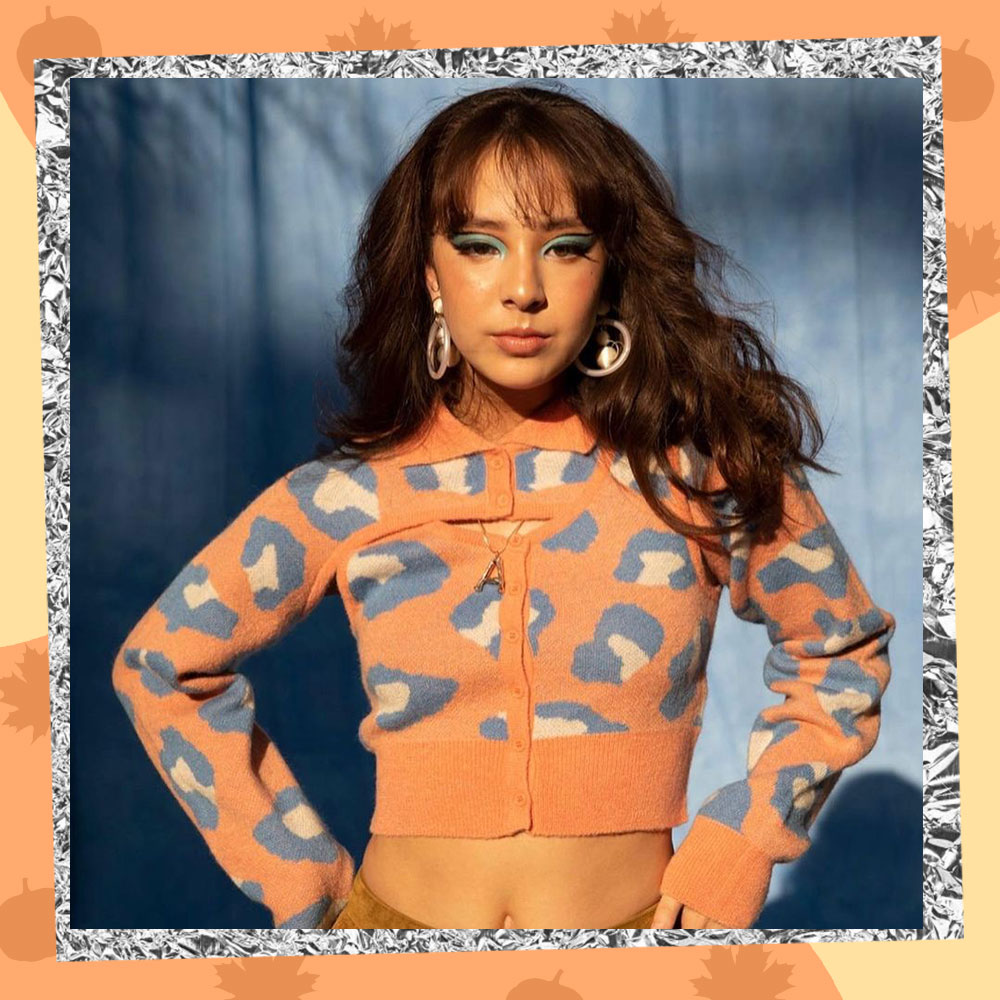 FIERCELY FAB FALL: Aubrey Anderson-Emmons lives in LA where it's warm even once the season changes, so she looks forward to the days when things finally cool off and she can switch up her style.
"The summers are super hot where I live in Los Angeles, so even the fall is pretty hot until after Halloween, so I love it when everything cools down enough for layers and sweaters. Soft, oversized sweaters are definitely my favorite. Oh, and a knit beanie! Perfect for days when you don't want to do your hair!"
Aubrey also loves gathering with her family for Thanksgiving and taking a much-needed break from school. Her wish for this year? That everyone can celebrate safely!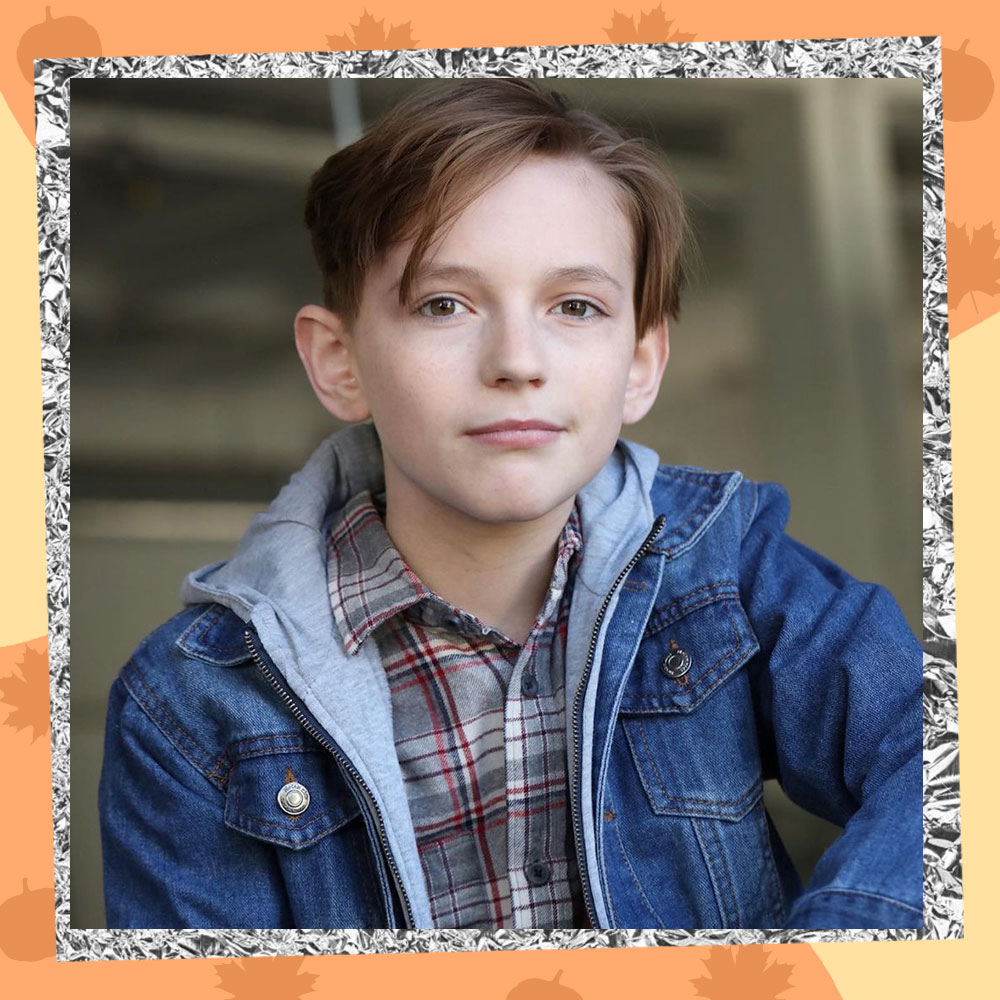 CRUNCHY LEAVES & PERFECT PUMPKINS: Diary of a Future President star Travis Burnett loves carving pumpkins and embraces fall by sharing annual traditions with his family.
"My absolute favorite fall tradition is going to a local pumpkin patch and finding the perfect pumpkin to carve with my grandma. We both try to add special features like a pumpkin hand made of scraps and toothpicks, a cute little pumpkin hat, or pumpkin boots! I mean, I love every season, but fall is just perfect! We like to drive around looking at how all the trees have changed colors, and if we see a patch of fallen leaves, we'll park and go crunch them!"
What are your favorite things to do with your family as the weather cools down? Do you have any fall traditions?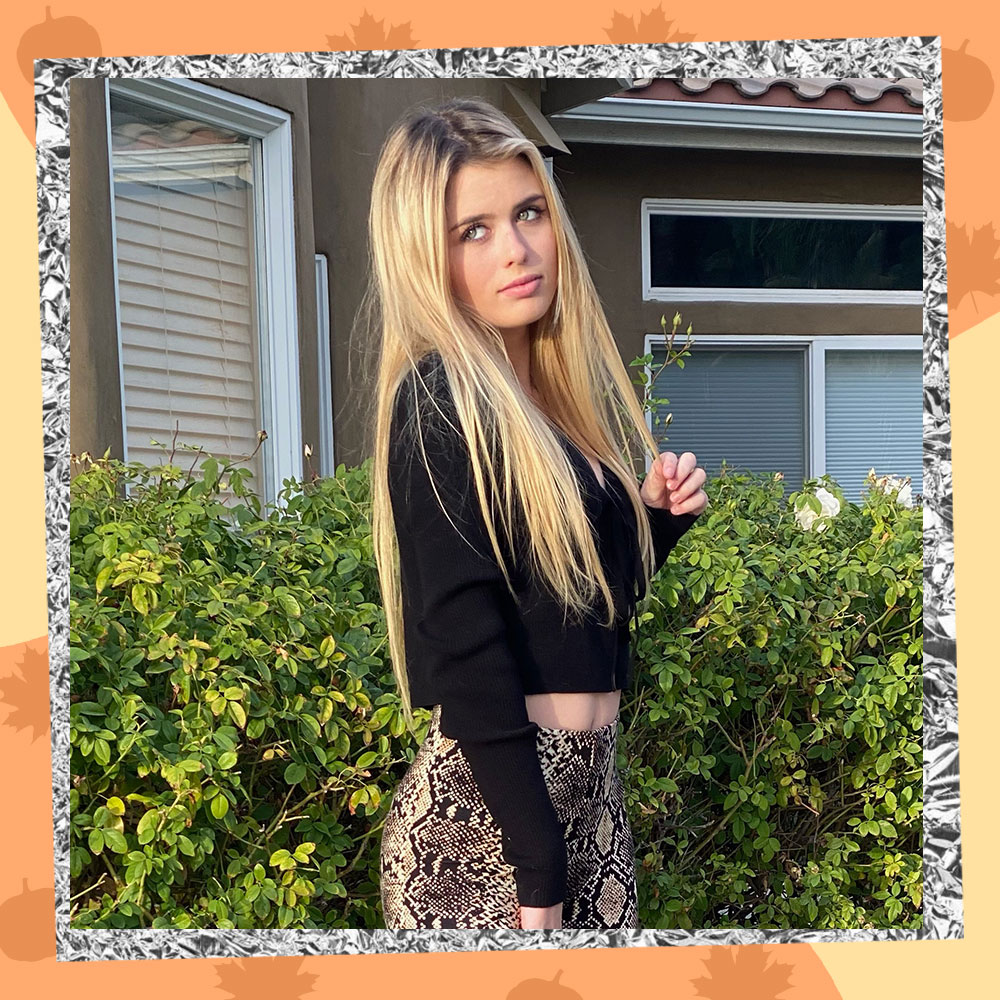 TRULY THANKFUL: For model & influencer Ruby Lightfoot, fall is about family. She loves spending time with her family and swapping stories over Thanksgiving dinner.
"I absolutely love fall and autumn because of Thanksgiving. I love getting together with my family and having a delicious meal where we all sit around and talk about what we're thankful for. My favorite is the apple pie with vanilla ice cream. I also love, love, love going to pumpkin patches. It's one of my favorite things to do. From looking at all the different pumpkins to visiting with the farm animals."
What are you thankful for this year?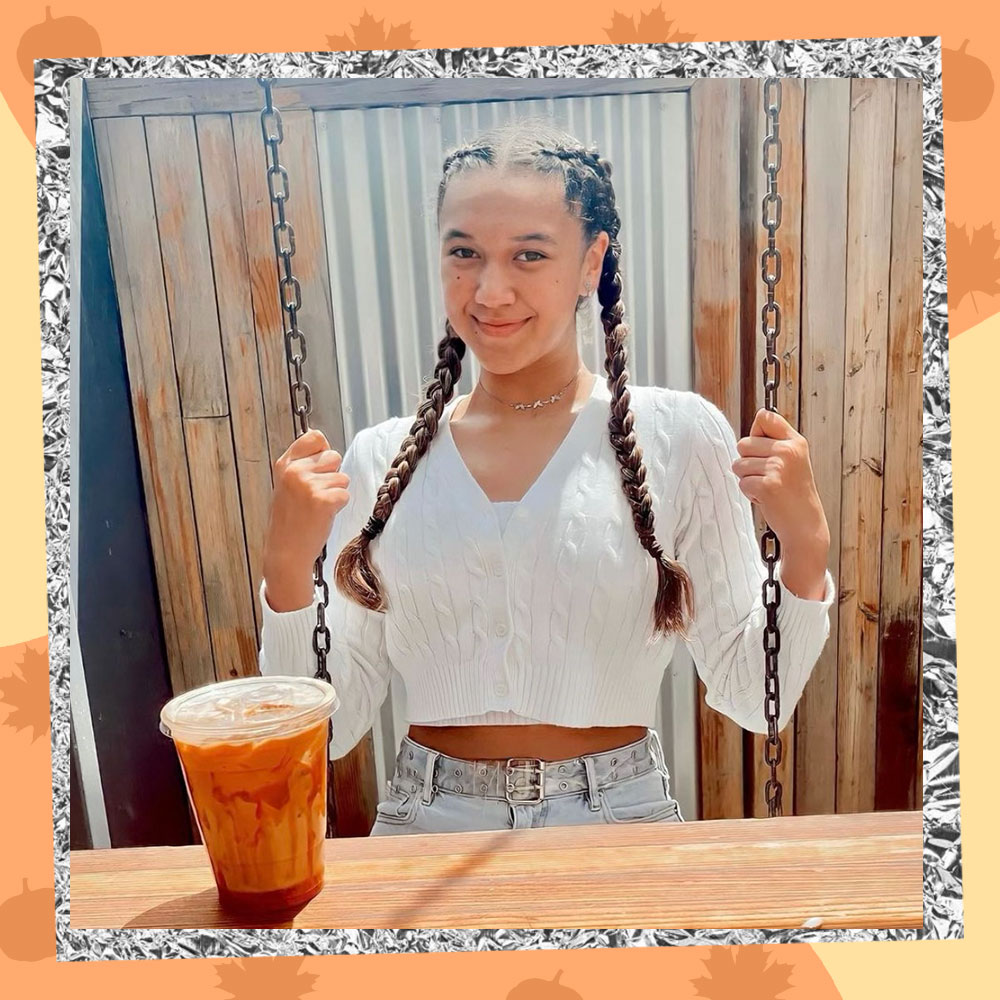 AUTUMN VIBES: Dancer, actress, & model Keilahni Dixon's favorite fall treat is one of the most iconic! For her, it doesn't feel like fall until she's had a pumpkin spice latte!
"My must-have fall treat would have to be a pumpkin spice latte! The smell of pumpkin always gives off the best autumn vibes!"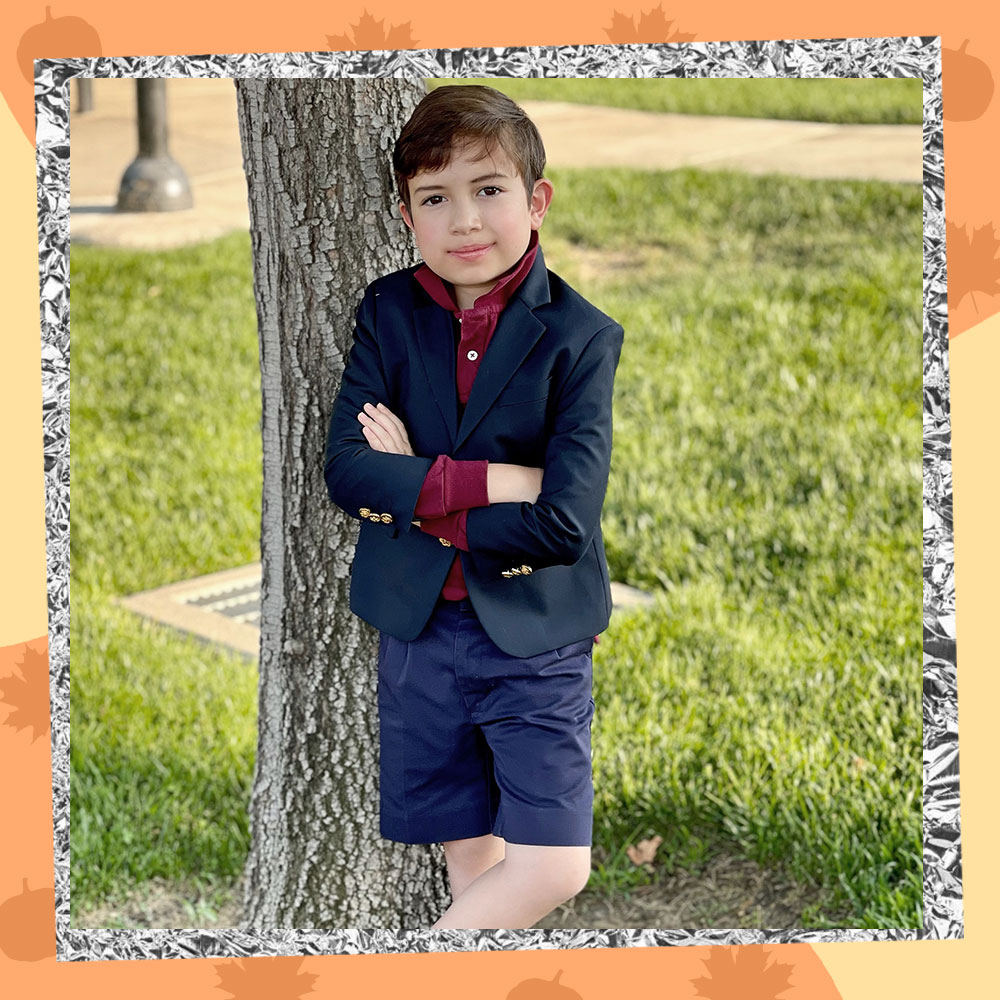 FIERCE FALL FITS: It's not every day you get to be an executive producer of a web series (ME! will premiere this fall – get the deets here!) at just 12 years old, which is why Miguel Gabriel always looks his best! When he's not busy living that fabulous Hollywood life, he's giving off major designer vibes at school. Who said your uniform had to be boring?!
"I rock my school uniform with high-top Ralph Lauren or Gucci sneakers, shorts, or jogger pants. I like to layer clothes that allow me to beat unpredictable weather, like polo shirts, rugby shirts, jackets, and hoodies!"
How do you accessorize your school uniform to make it your own? From sparkly scarves to bold hair clips, there are lots of ways to make a statement!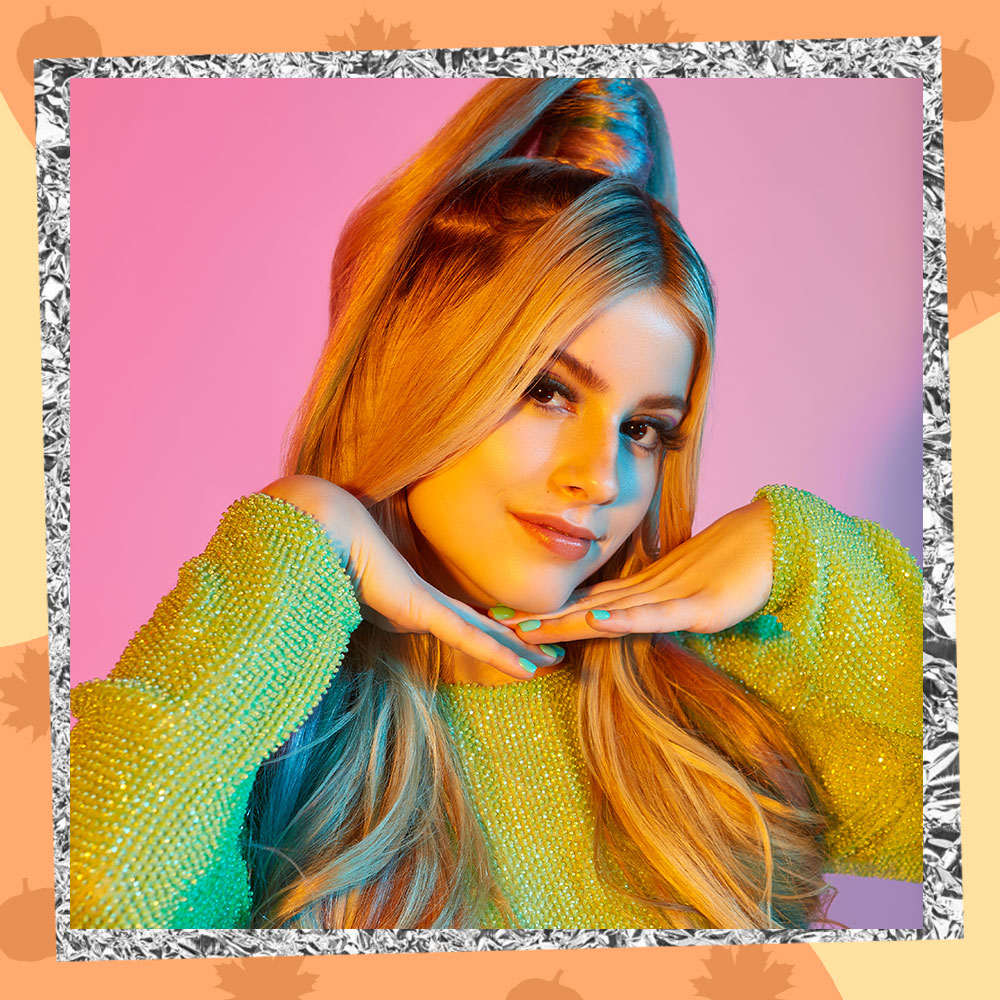 AMAZING APPLES: When she's not working on new music, Gimmie That singer KG Crown takes a much-needed fall break by baking with her dad!
"One of my favorite fall traditions is going to the orchard to pick apples with my family. We bring the apples home and my dad makes the most delicious apple pie ever! It's the only thing he knows how to cook – LOL!"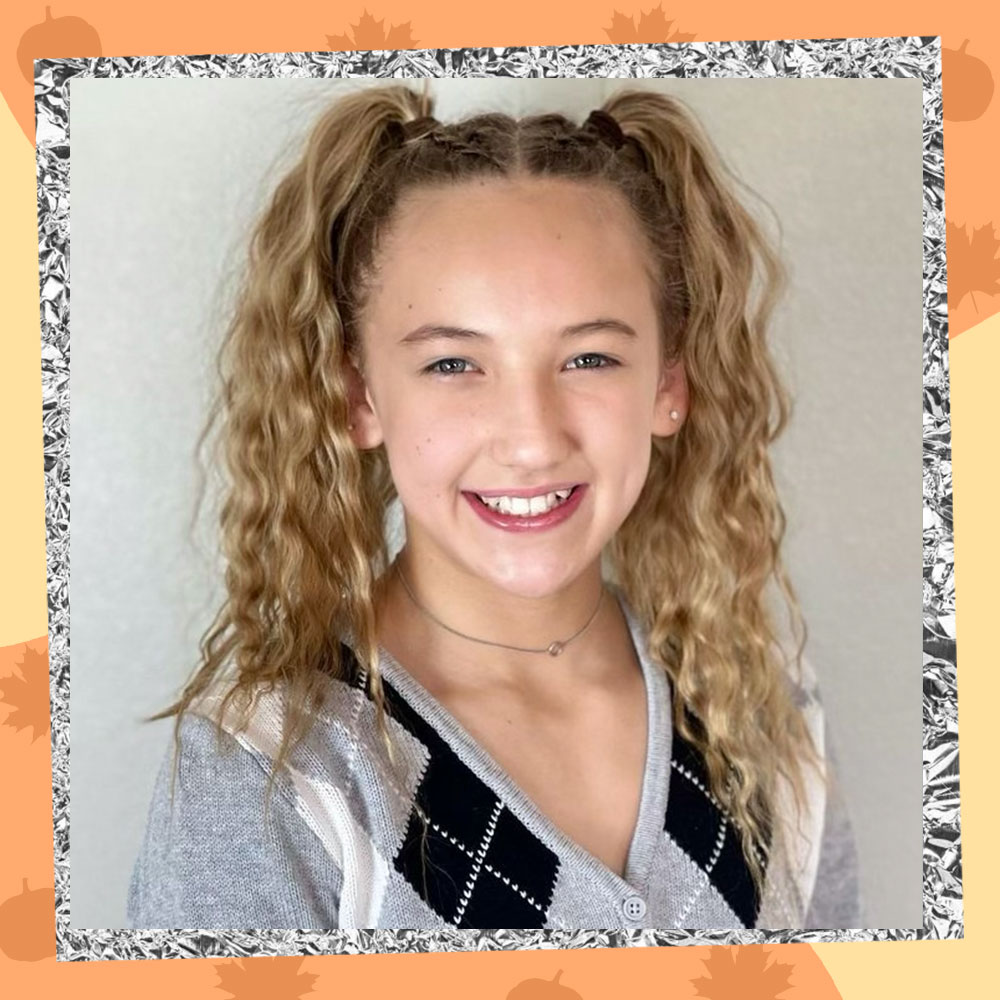 ARGYLE STYLE: Dance phenom Kaileia Dixon's fall style is as iconic as it is timeless!
"This is how I rock my fall outfit – with a sweater and some cute pigtails! I add some fun braids to it too!"
Stumped on what to wear for picture day? Take a cue from Kaileia! An argyle sweater is such a classic choice that always looks great!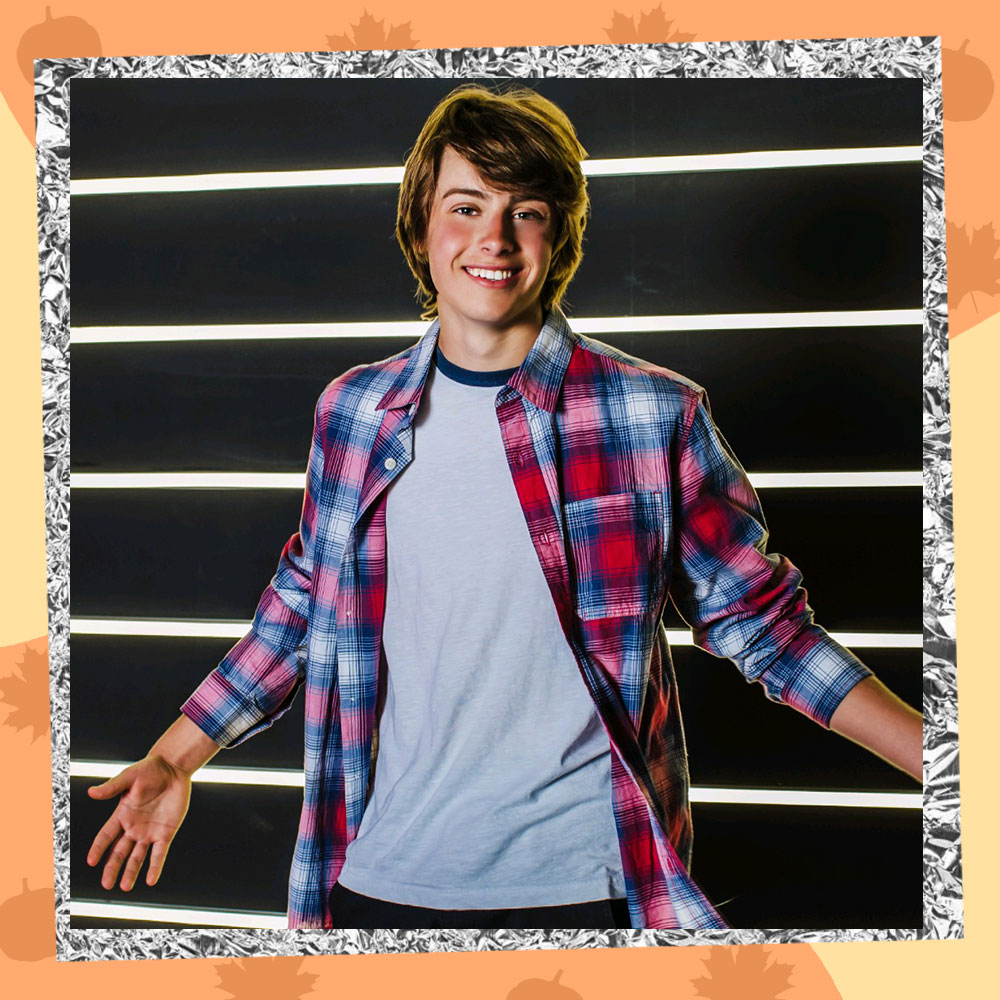 KEEP IT CLASSIC: Actor & YouTuber Ryker Baloun's effortlessly rocks boy next door style in his go-to fall fits. From leather jackets to flannel, he's got this look on lock!
"I love leather jackets over a t-shirt. It's casual and edgy. If I get too warm I just take off my jacket and I am casual and comfortable."
Layering is one of the best parts of fall style! Layering your look isn't just cute, it also gives you the freedom to switch it up as the weather changes throughout the day.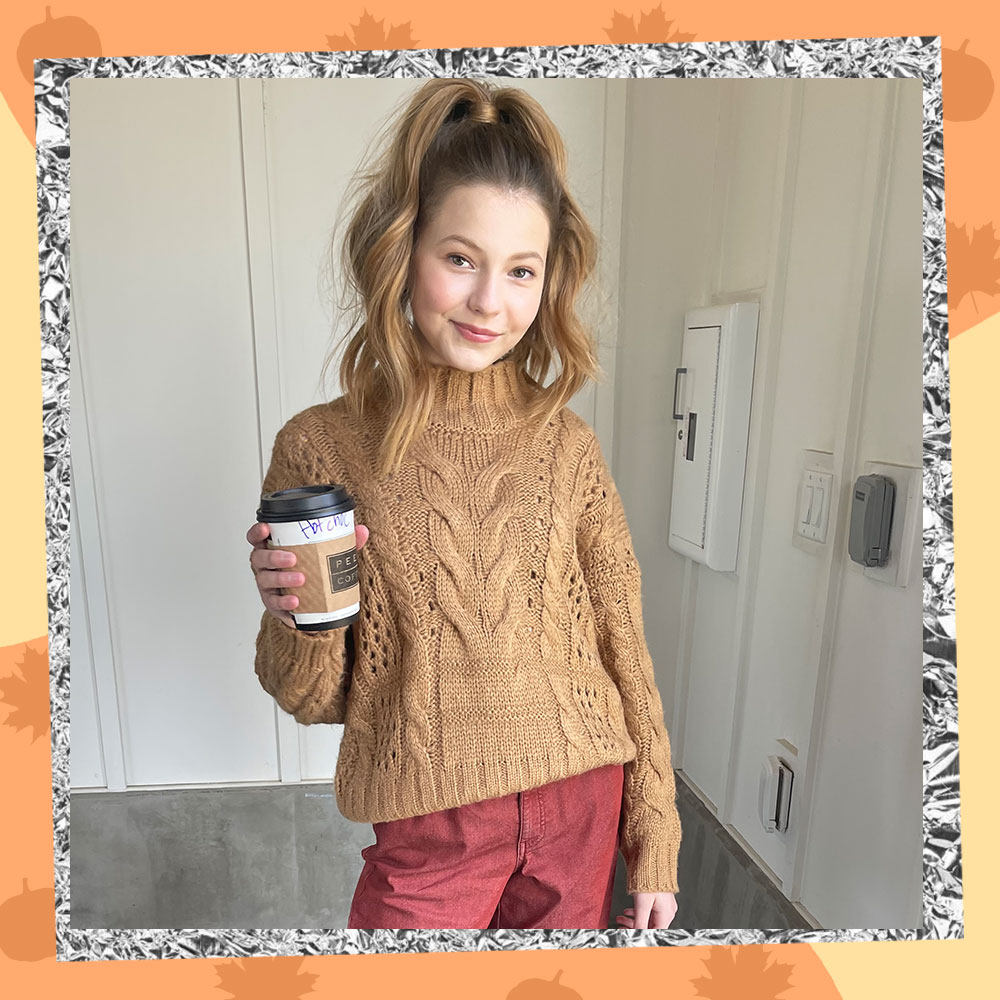 LOVELY LEAVES: Lilo Baier is our fall style QUEEN! She finds inspiration in the colors of the changing leaves and makes even the comfiest outfits look totally fab!
"Fall fashion is one of my favorite styles! I like to match warmer colors like light brown, red, and orange – matching the colours of the fall leaves. I like to dress cute and girlie. For bottoms, I like to wear some colored jeans or a skirt with coloured tights underneath. I LOVE to wear oversized cozy sweaters and turtle necks. On top of that, I like to wear big puffy jackets!"
Want to get to know your fav stars better than ever? Check out our SOUND OFF series to find out what they're saying about friendship, food, outdoor fun, and more!