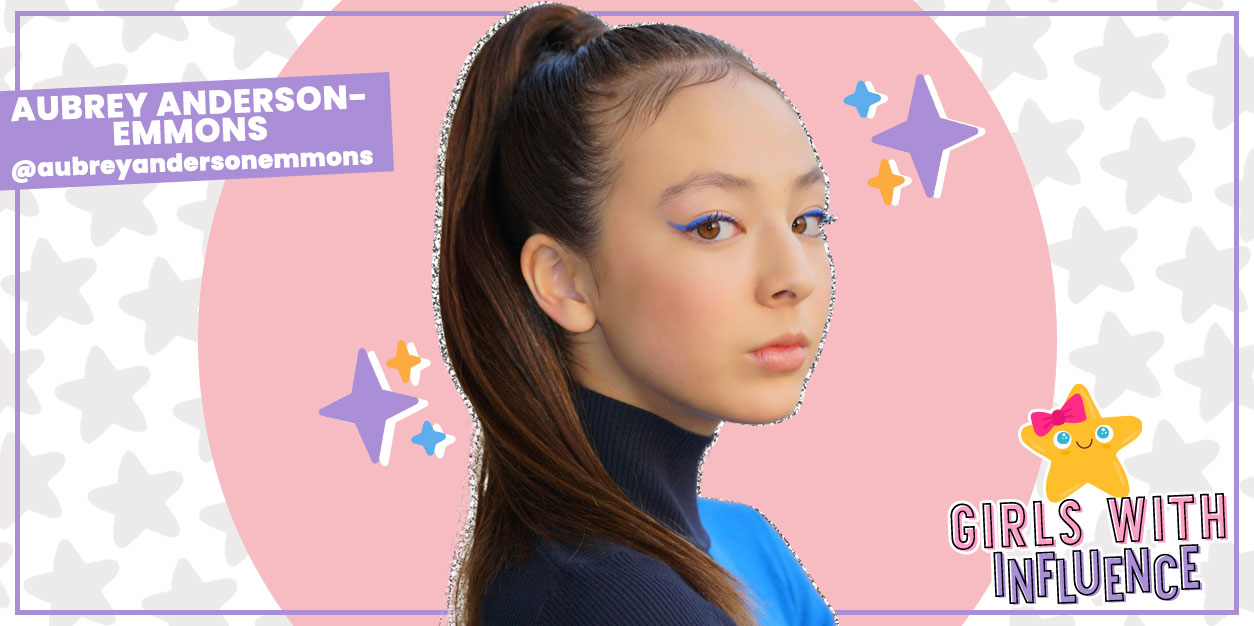 GIRLS WITH INFLUENCE: Aubrey Anderson-Emmons
GIRLS WITH INFLUENCE is a monthly celebration of girls who are making their mark across social media in a unique and positive way!
GIRLS WITH INFLUENCE is back, and this month we're shining a light on Modern Family star and TikTok queen, Aubrey Anderson-Emmons!
After years of playing the always sassy Lily Tucker-Pritchett on Modern Family, Aubrey is switching things up, focusing on forging a new path on TikTok and social media. She just turned 14 this weekend, and while she's excited about the future, she's perfectly happy embracing teen life, creating fun content, and following her heart wherever it may take her next!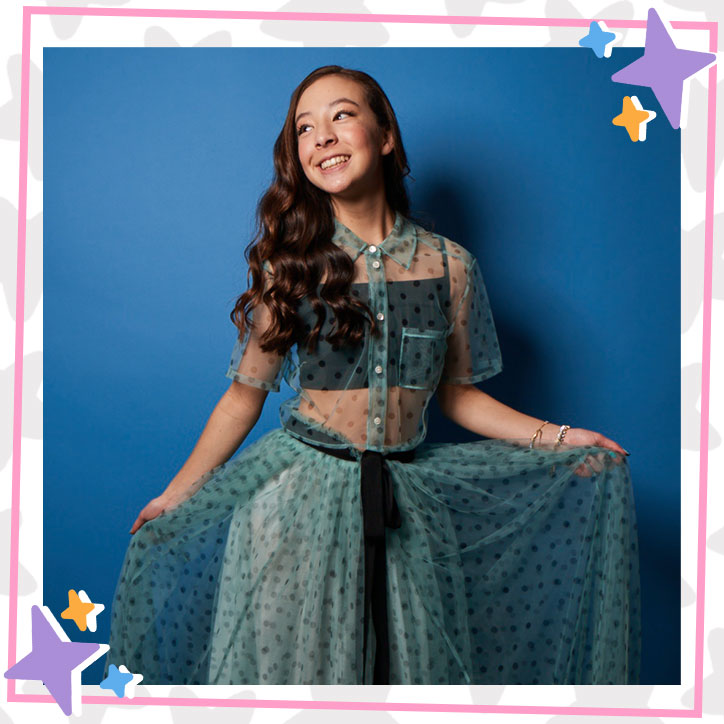 Outside of acting and TikTok, Aubrey loves music, experimenting with her ever-changing style, and spending time outdoors with her friends. She is also extremely passionate about animals and encourages everyone to adopt and give rescue pets a loving home.
Get to know Aubrey Anderson-Emmons as she dishes on Modern Family, TikTok fame, and her fav aesthetics!
Get to Know Aubrey Anderson-Emmons:
Tell us alittle bit about YOU!:

AUBREY ANDERSON-EMMONS: Hey! I'm Aubrey. I love animals, I dance, and I love hanging out with my friends. I am also a Gemini!
After years of starring as Lily on Modern Family, you're now totally thriving on TikTok! How do you come up with the ideas for your videos?

AUBREY: I like doing a lot of trends that other people do and I find sounds that I like on my For You Page.
What's your fav TikTok trend of the moment?

AUBREY: Probably that one where people give their dogs and cats ski masks that they made out of socks hahaha! I want to do that one with my dog.
Summer is almost here! What are some of your Summer favs?

AUBREY: My friends and I have a lot of fun going out and boating on the lake. We've done wave runners before too!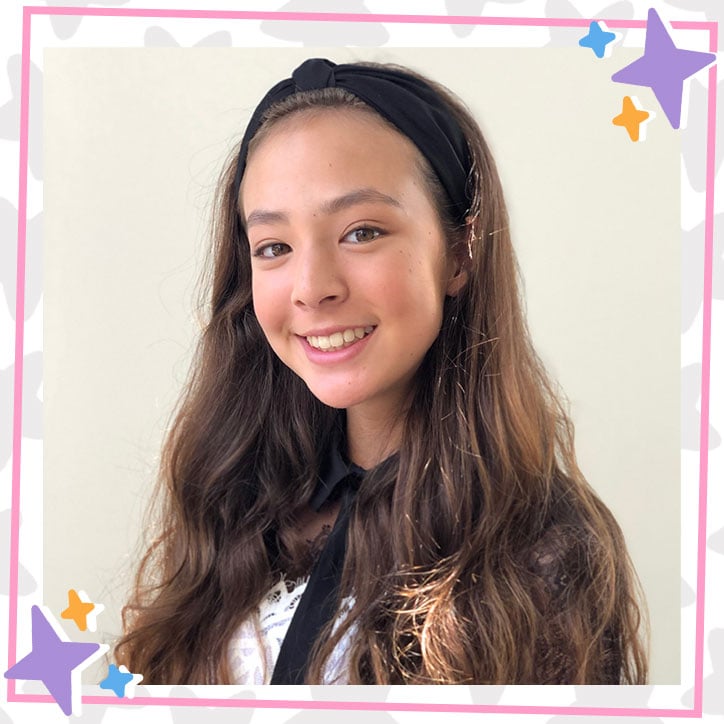 We hear you're super passionate about animals and rescue dogs. Tell us about your pups and why this cause is so close to your heart.

AUBREY: Two of my dogs are rescues. My dog Ruby is a pitbull and Pismo is a mutt. I feel like it's so important to at least consider adopting if you are thinking of getting a dog because a lot of dog breeders don't always put their dogs in the best conditions. When you adopt you are saving an animal's life and you're not supporting a cruel business.
My dream/goal for the future is:

AUBREY: I really couldn't say since I'm only 14 and if I did have a clear idea of what I wanted the future to be, I know it would change in the next few years. As long as I'm happy in the future that's all that matters!
Songs I Have on Repeat:

AUBREY: Transparent Soul by Willow Smith! I think she's such a cool person and I love her music. Ghost Town by Kanye West. I swear to god that song is better than therapy hahaha! Chandelier by Will Paquin. He's a smaller artist who started off on TikTok. And Indian Food by Dumbo Gets Mad. They're also a smaller band.
My Aesthetic Is:

AUBREY: All over the place! I love experimenting with new types of clothes and makeup. Some of my favorite aesthetics are hippie/cottagecore, Y2K, and edgy. I don't even know! I just love everything, LOL!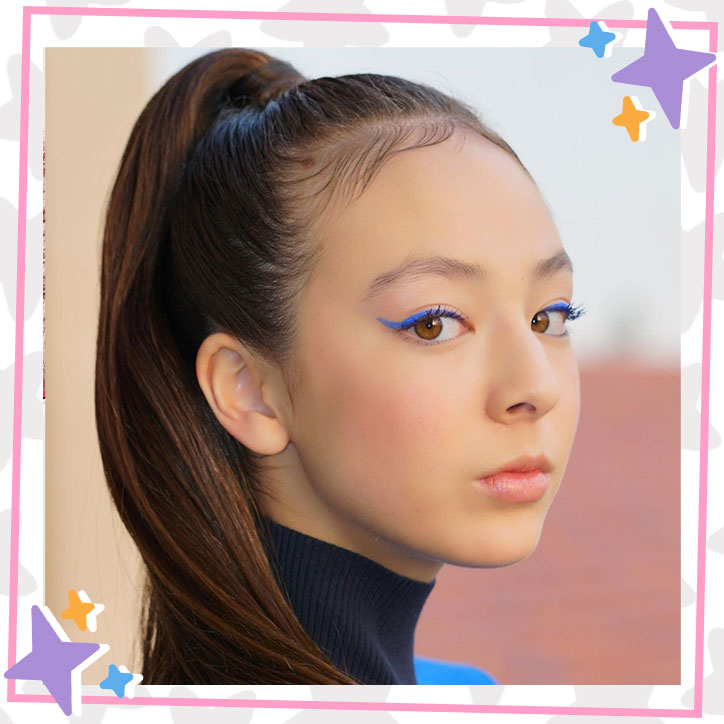 My Current Obessions:

AUBREY: Crystals (current favs are iolite, rose quartz, and carnelian), music, and having a hot girl summer.
What's In My Bag?:

AUBREY: I'm currently looking through my bag, and there's so much unnecessary stuff in it. A bag full of random makeup products that I never use, Femme Noir body spray from Jean Marc Paris (it's one of my favorites), a mask, a water bottle, ear pods I've never used, Cuba Jungle Snake perfume, my Invisalign case, my inhaler, a scrunchie, tissues, a pocket knife, pads, and tampons. OMG, I DIDN'T REALIZE HOW MUCH STUFF I HAVE IN MY PURSE UNTIL NOW!
Fav TV Shows:

AUBREY: American Horror Story and Pose! I 100% recommend, if you're old enough. Also, I'm obsessed with Evan Peters and he's in both of those.
Catch up on GIRLS WITH INFLUENCE to get to know even more amazing influencers and social stars like the Couch Sisters and Sophie Michelle!