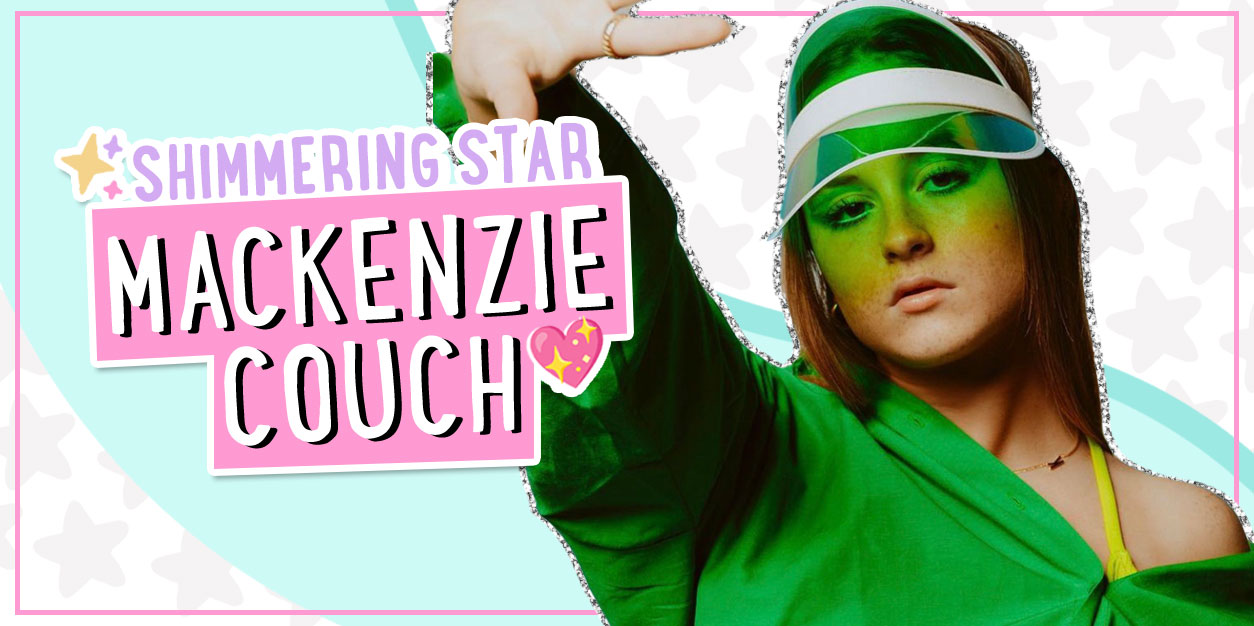 Shimmering Star Spotlight: Mackenzie Couch
Each month YAYOMG! selects a Shimmering Star to spotlight. Follow along as we shine a light on girls who represent kindness, positivity, empowerment, philanthropy, drive, and confidence. They're sure to inspire you!
By now, you're settled into the new school year, and so is our Shimmering Star, award-winning dancer Mackenzie Couch, who's taking on her biggest challenge yet – senior year!
You know her best as Kenz, older sister to Katie and Kameron, and part of the Couch Sisters trio who's taken social media by storm, inviting their followers to peek into their lives, sharing everything from dance routines to smoothie bowls and brand collabs. Being the oldest, Mackenzie got her start in dance before her sisters and was instantly in love. Since her first dance class, she hasn't stopped dancing. Whether she's choreographing a routine for competition or honing her skills at Project 21, Kenz is passionate about expressing herself through movement and art.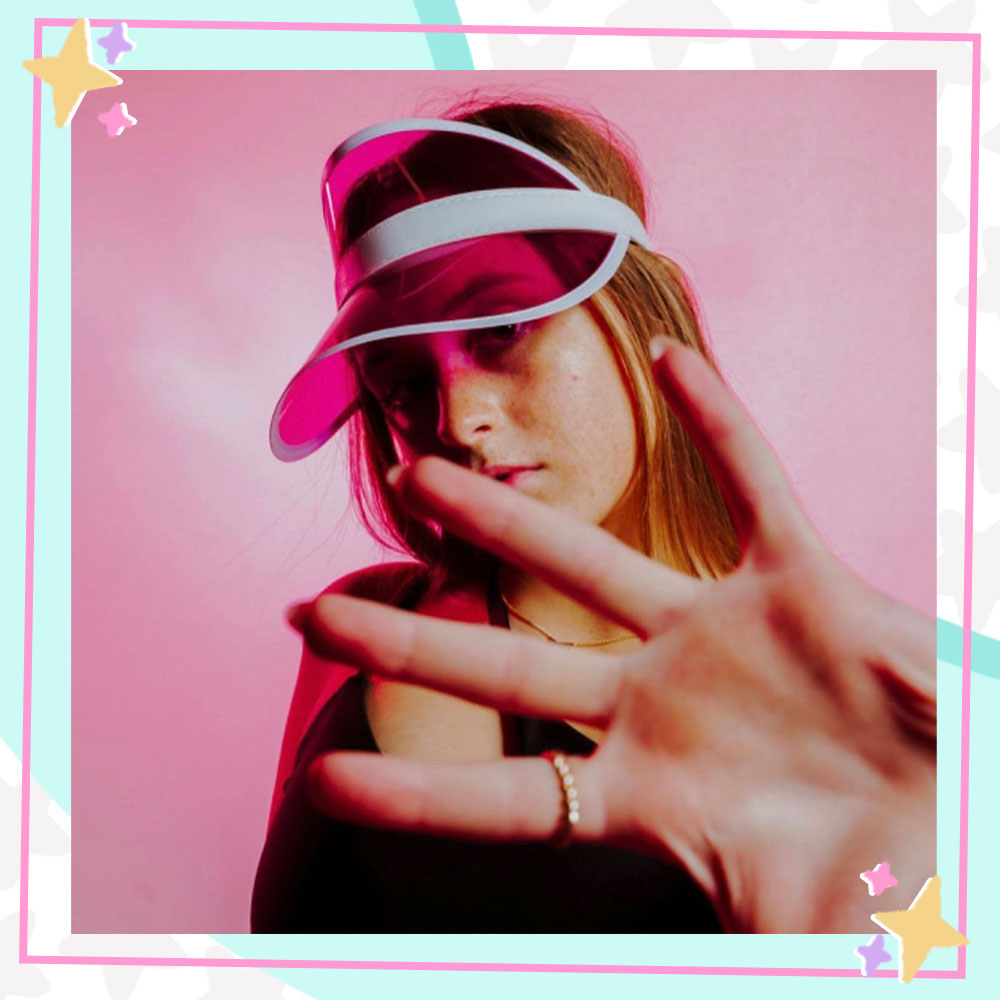 Now, she's 17 and on the verge of graduation from a prestigious dance conservatory where she's set to graduate as co-valedictorian. She also recently started her own podcast, Stop Talking Kenz, where she chats with other dancers about everything from their competition experiences to what it's really like to have a dance career.
Outside of dance, she loves spending time with her family, especially her sisters, and is passionate about giving back. Together, the Couch Sisters throw an annual Toys for Tots fundraiser event, bringing together influencers, content creators, and community members for a charitable night out. "Our passion and commitment have borne fruit, with our fundraiser evolving to become one of the organization's most significant events, ranking as the second-largest collection on several occasions.", Kenz shared, "It's an endeavor close to my heart, and I'm proud of the difference we've been able to make."
Get to know Mackenzie Couch as she dishes on her new podcast, high school reflections, and her biggest dream!
Get to Know Mackenzie Couch: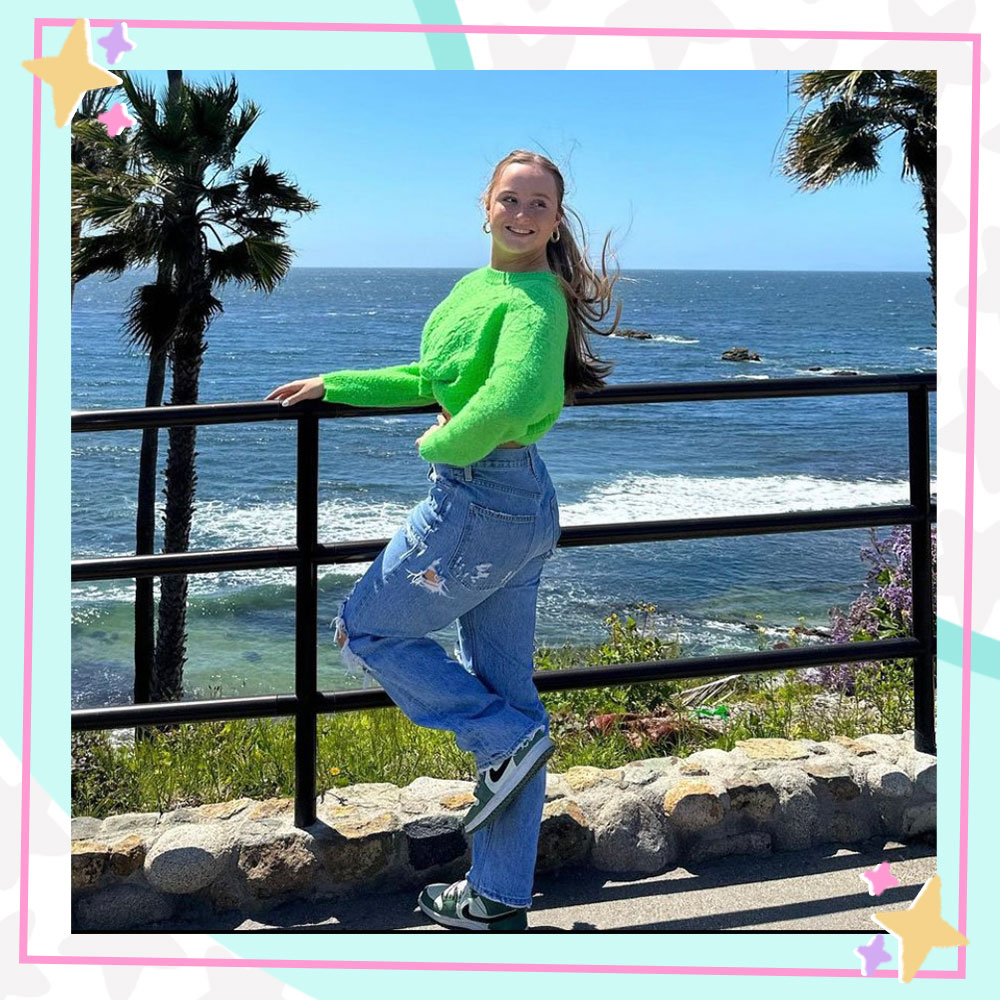 Tell us a little bit about YOU!
MACKENZIE COUCH: I'm Mackenzie Couch, a 17-year-old passionate about dance, choreography, and creative expression. Ever since I was 8, the stage has been my second home.
Besides dance, I've also ventured into the world of podcasting with Stop Talking Kenz!
It's your senior year! What lessons are you taking away from your high school experience?
KENZ: As I reflect upon my high school years, I've realized that change is a constant, and it's essential to embrace it.
Hard work has always been the cornerstone of my success, whether academically or in extracurriculars. The relationships I've forged—be it with friends, teachers, or mentors—are treasures that have enriched my journey. This period was more than just about learning from textbooks; it was a voyage of self-discovery and understanding my passions. The importance of giving back to the community and the impact of collective effort became clear through various group endeavors. Balancing my responsibilities taught me invaluable time management skills. Moreover, it's the small victories that often brought the most joy, and despite setbacks, resilience became my greatest ally.
As I stand poised to embark on a new chapter, I carry forward these invaluable lessons with a heart full of gratitude.
Tell us about your new podcast, Stop Talking Kenz.
KENZ: Stop Talking Kenz is my podcast where I delve deep into the world of dance. I invite current dancers, as well as those who have graduated, to share their unique experiences. The conversations span from the intense realm of competitive dance to the nuances of college dance programs and the dynamics of industry work.
It's a platform that offers a candid look into the lives of dancers, shedding light on their journeys, challenges, and triumphs.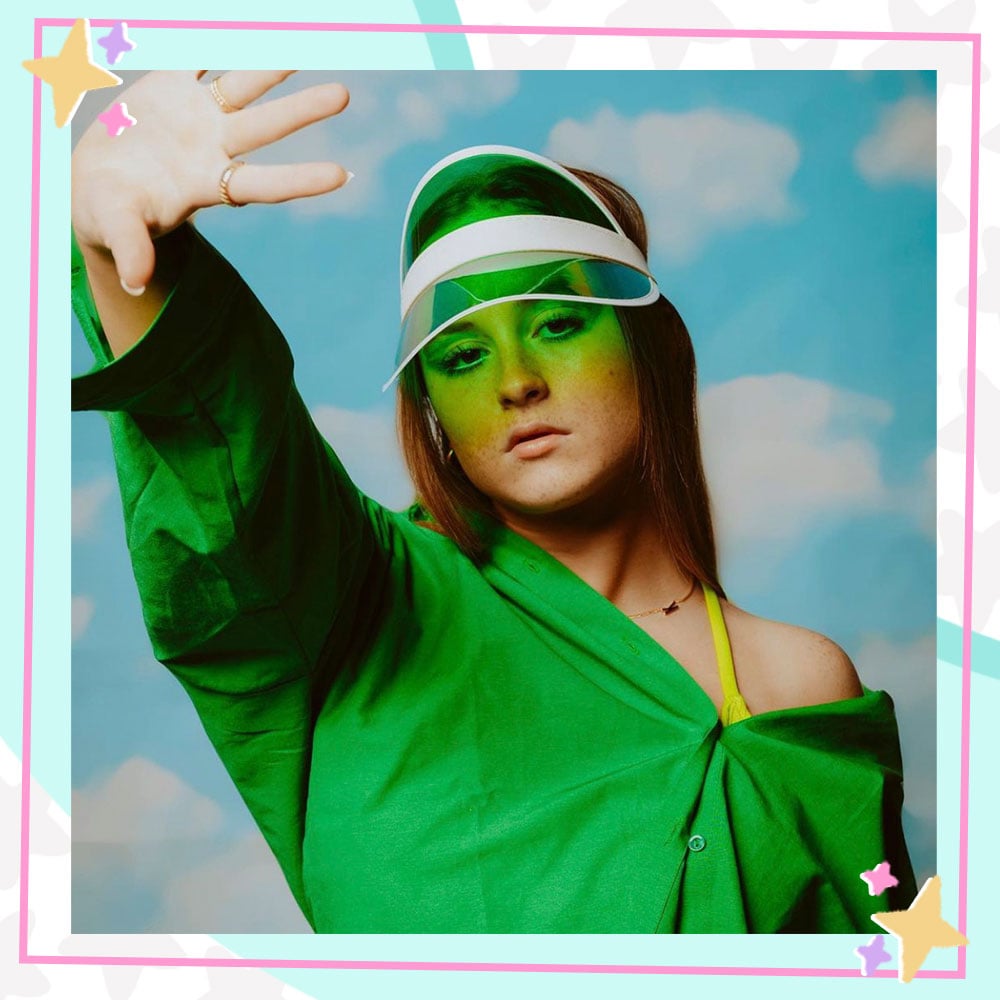 What's next for you? Any post-high school plans lined up?
KENZ: Absolutely! I am currently immersed in the process of completing college applications, specifically targeting dance programs. Dance has always been a profound passion of mine, and I am eager to further hone my skills and delve deeper into the world of professional dance.
My aspiration is to join a reputable dance program that not only refines my technique but also broadens my understanding of dance history, choreography, and performance.
How do you shine bright?
KENZ: Giving back to the community is something I hold dear. Over the years, my sisters and I have spearheaded charitable events like the Toys for Tots Fundraiser. I've also volunteered for initiatives like Project Hollywood Helpers and the Oscars Gifting Event in support of St. Jude Hospital.
The women who inspire me are…
KENZ: I draw immense inspiration from the remarkable women in my life: my mom, grandma, and twin sisters. Their strength, wisdom, and resilience continuously motivate and guide me.
I am most passionate about…
KENZ: Dance, as it has been the heartbeat of my life ever since I first set foot on stage. The rhythm, movement, and expressions encapsulate my emotions, allowing me to connect with an audience in a way words often can't.
It's more than just a hobby or interest; dance is an extension of who I am, giving voice to my innermost feelings and driving me to constantly evolve both as an artist and an individual.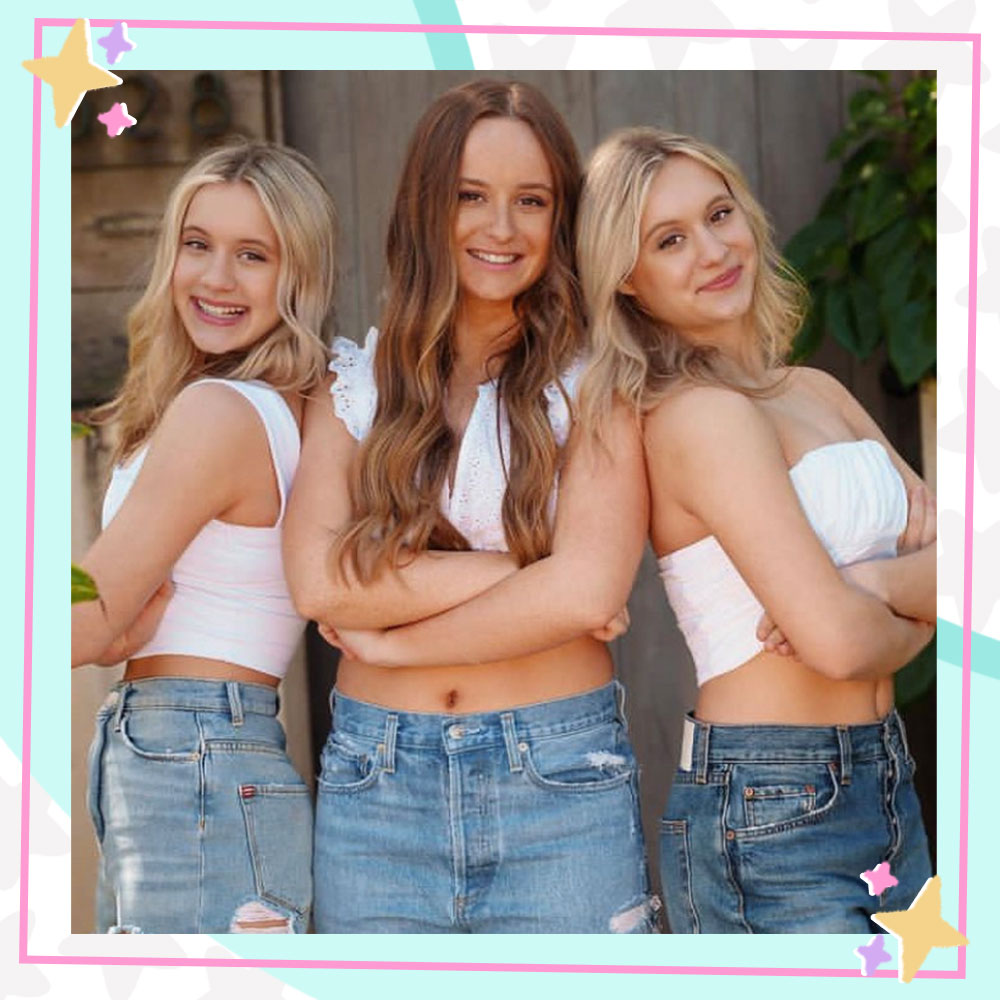 I feel most confident when…
KENZ: I'm expressing myself through dance. On the dance floor, every movement and rhythm resonates with my soul, allowing me to channel my emotions and tell a story. It's in these moments, lost in the music and choreography, that I truly find my strength, purpose, and unwavering confidence.
My biggest dream is…
KENZ: To establish a dance academy that not only hones the technical skills of aspiring dancers but also fosters a space for creativity, self-expression, and the exploration of the rich tapestry of dance cultures from around the world.
I envision a haven where dancers of all ages and backgrounds come together, sharing their passion and inspiring one another to push boundaries, both in dance and in life.
The advice I want to share with other girls is…
KENZ: To always believe in your own worth and strength. In a world that often sets standards and expectations, remember that your journey is uniquely yours. Embrace every facet of who you are, trust in your capabilities, and never be afraid to pursue what sets your soul on fire.
Surround yourself with positivity, learn from every experience, and know that your voice and perspective have immense value. Always champion and uplift other women along the way, for together, we rise!
⭐️Need even more girl power inspo? Catch up on our Shimmering Star Spotlight series HERE!