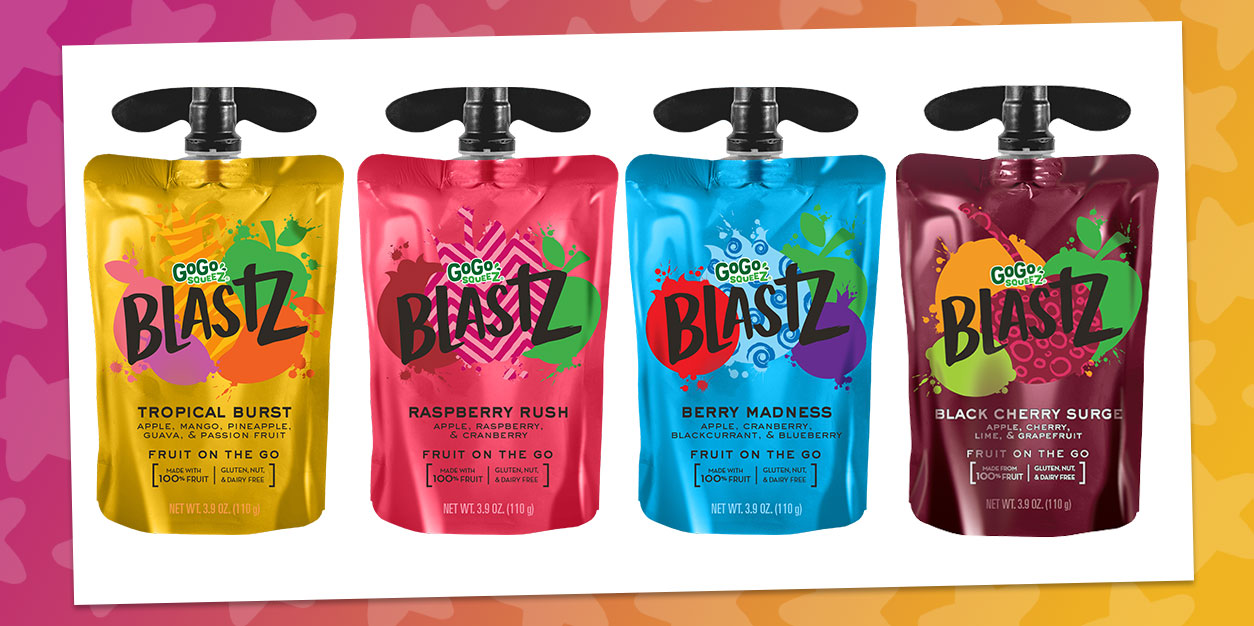 SNACKTASTIC: We Ranked All the BlastZ Fruit on the Go Flavors
SNACKTASTIC is a new series on YAYOMG! where we're tasting, ranking, and gushing about all the best new food and snack releases! NOM!
NOTE: We recieved free BlastZ products from GoGoSqueeZ for this BlastZ Flavor Ranking. All opinions are our own; we were under no obligation to give a positive review.
We're big fans of GoGoSqueeZ's on the go applesauce pouches, so when we heard about BlastZ, we knew we had to give them a try! What are BlastZ? They're snack pouches that you can easily stash in your backpack, bike basket, or sports bag to bring along with you for a healthy, fruit-filled treat on the go. BlastZ encourages kids to live loud, live their best lives, and embrace their unique personalities through their bold flavor profiles.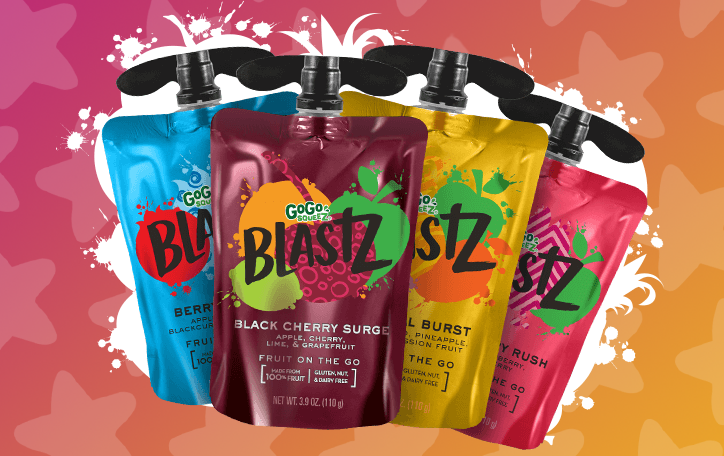 The best part? Each BlastZ flavor is made from 100% fruit, which means there are no preservatives or sugar added. It's also gluten, nut, and dairy-free, making it the perfect choice for pretty much anyone.
Thanks to our friends at Materne for making this taste test a reality! We had a BLAST trying these awesome (and totally delicious) on-the-go snacks. All four flavors were unique and well-rounded, filled with bold flavor combos and great textures. Think of eating applesauce, but with a surge of energy, adventure, and excitement!
Now, onto the tasting!
Our BlastZ Flavor Ranking: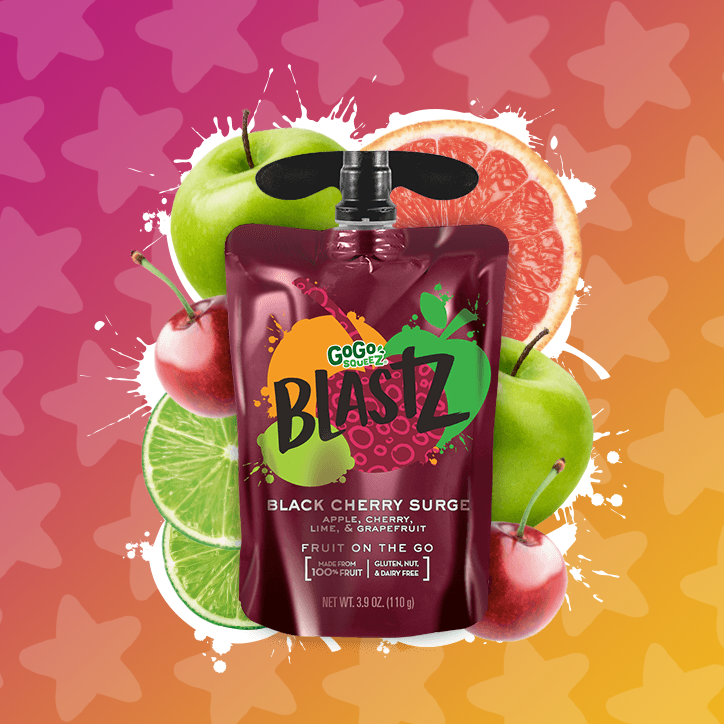 Black Cherry Surge:
Black Cherry Surge is the newest addition to the BlastZ lineup, and it's by far our fav! The cherry flavor is super bold without being overly sweet. Paired with apple, lime, and grapefruit, it adds a bit of sour tartness and really kicks the whole flavor up a notch.
This flavor gives off total fruit punch vibes and is perfect for thrill-seekers and rule-breakers alike. Bring Cherry Surge along to the skate park, rock wall, or your parkour training!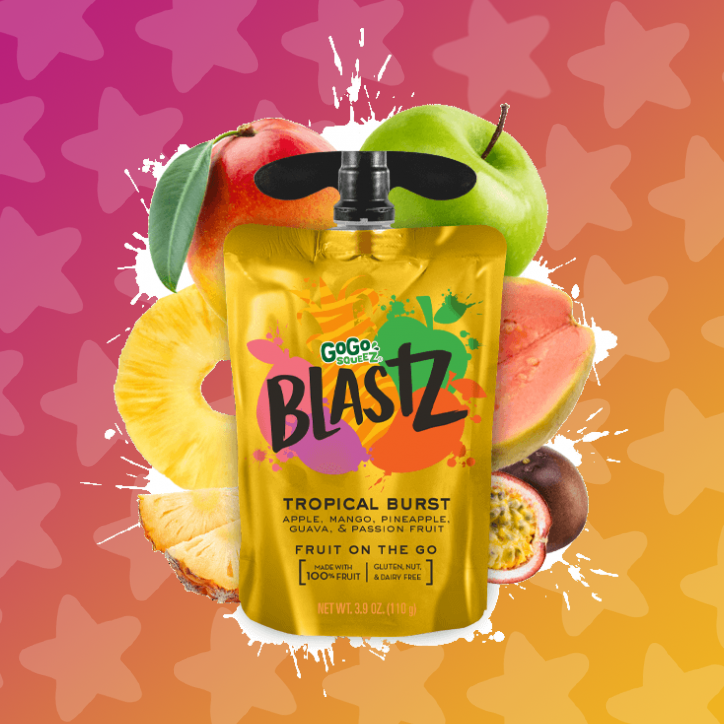 Tropical Burst:
At first, we had Tropical Burst ranked a bit lower on the list, but the more we tasted it, the more we loved it. The pineapple, guava, and passion fruit flavors stand out most and are super Summery. We also felt that Tropical Burst was the most refreshing of all the BlastZ flavors, so pick this one up when you need to quench your thirst.
We think this flavor would taste great after a long day of working up a sweat outside, whether it be at an outdoor concert, a hike, or a day at the beach.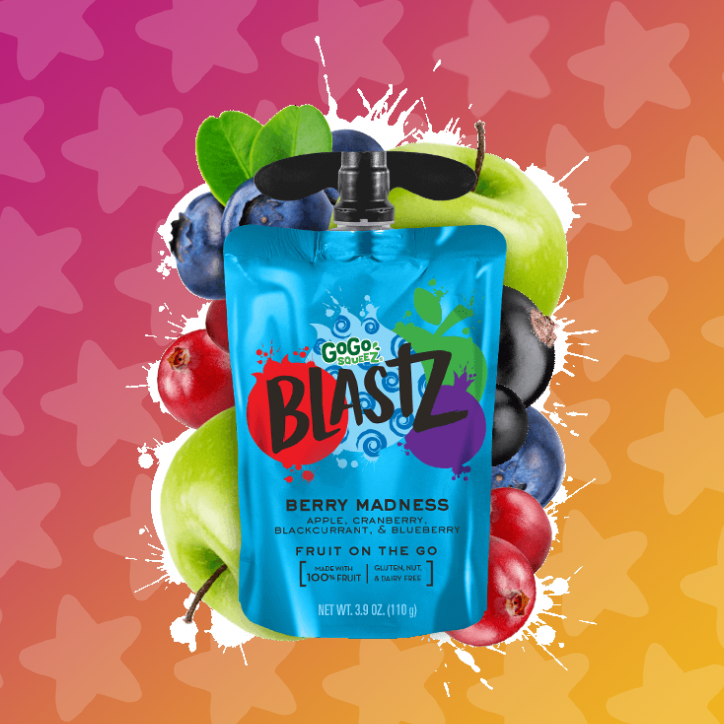 Berry Madness:
Blueberry and Black Currant are the stars of this robust flavor! Berry Madness packs a punch that is both tart and crisp while also delivering a burst of antioxidants. It's surprisingly delicious and left us wanting more.
We think Berry Madness is a great choice for after the big game or stashed in your backpack for an unexpected adventure.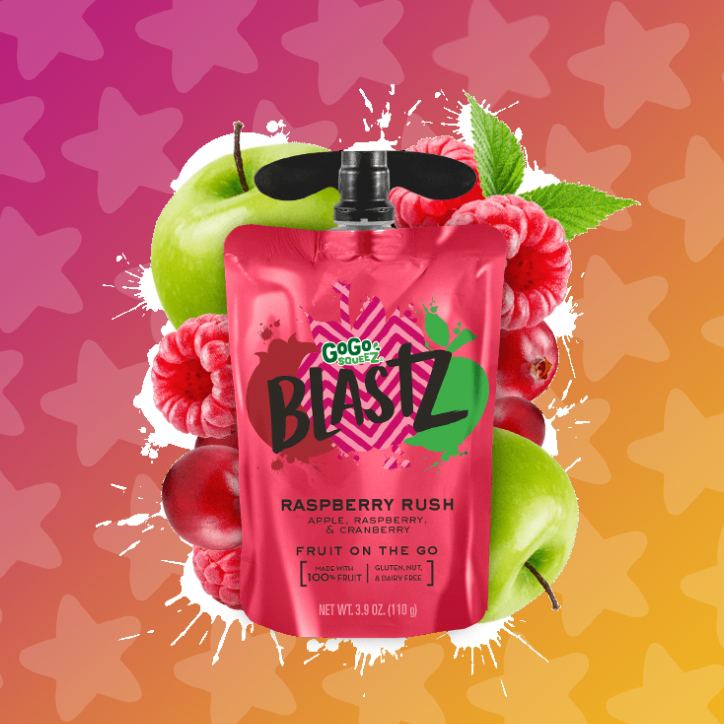 Raspberry Rush:
Last, but certainly not least is Raspberry Rush. This tasty flavor is ranked last on the list – but not because isn't delicious! Our opinions were super divided when it came to this berry-filled treat.
In the end, we came to the conclusion that the tart and sour vibes of the Raspberry, Cranberry, and Apple combo blend extremely well, but if those fruits aren't typically a fav of yours – you might prefer one of the other flavors instead.
Since Raspberry Rush was the most controversial flavor for us, we think it's perfect for unique trailblazers who forge their own paths!
In need of more amazing finds to pick up this Summer? Check out the latest edition of HEART EYES!