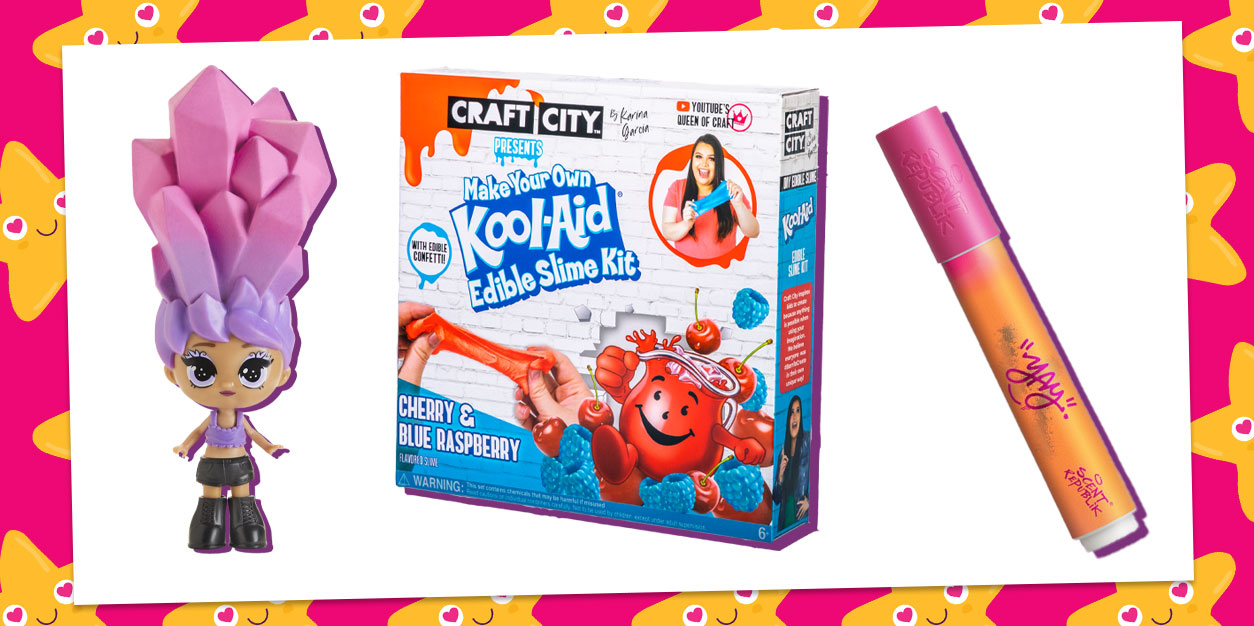 HEART EYES: Blooming Dolls, Cotton Candy Cereal, and Dr. Mario
HEART EYES is a new monthly series on YAYOMG! where we're keeping you in the know about all the best new stuff that will have you twinning with your favorite emoji.?

*NOTE: Our HEART EYES roundup is hand-curated by the YAYOMG! Team. Some of our picks are items that we have received for free for reviews. Our recommendations are based on items we loved and think our readers will love. We do not use affiliate links.
Our July HEART EYES Roundup is here, and we're super excited to share of all these amazing new releases with all of our readers! We've spent the past month carefully curating this list with you in mind, tasting new treats, unboxing new collectibles, and scouring the internet for all the newest and best stuff.
We're obviously all about the new season of Stranger Things and channeling our Summer break vibes with Cotton Candy Crunch cereal and edible slime made with Kool-Aid. We found some of the best new collectibles for you to unbox and new mobile games like Dr. Mario World and LEGO Tower to cure those rainy day blues.
HEART EYES – July 2019: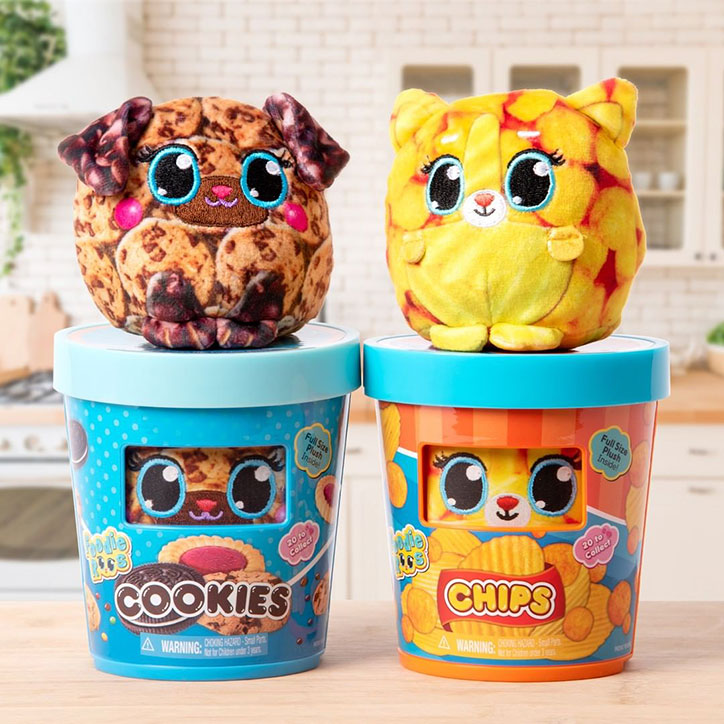 Foodie Roos are one of our absolute favorite new collectibles. Each of these snack-themed plush toys look, feel, and smell like their favorite foods. Every one of the Foodie Roos is a soft, super-cute plush that boasts an all-over print, is scented like their favorite snack, and when you give them a squeeze, you can feel the texture of their fav treat. No, seriously – inside Chocopup you'll feel chocolate chip cookies, but inside Chip Duck, it feels like crunchy chips. We're desperate to collect, feel, and smell them all!
Each of the snack jars also opens up and transforms into a little house that you can decorate with the included stickers, making your new BFF feel at home!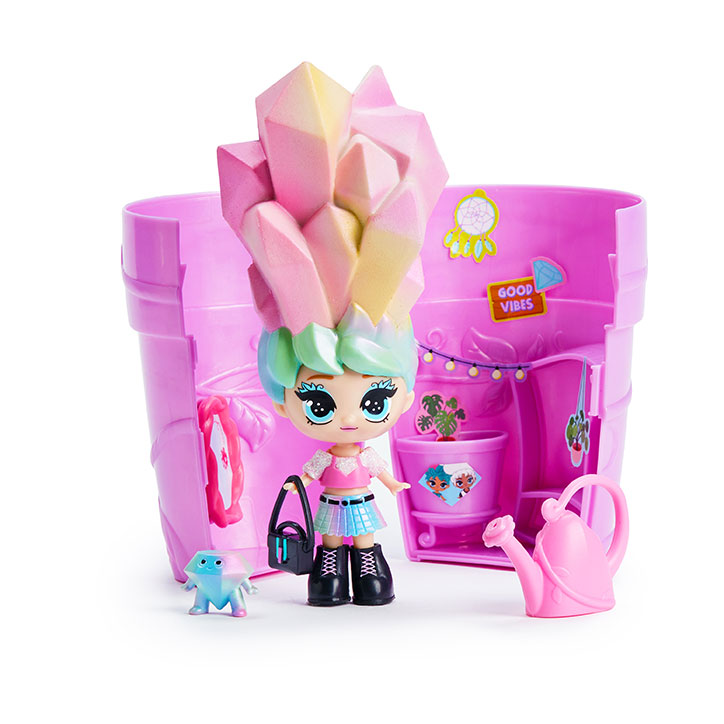 We are absolutely OBSESSED with Blume, they're possibly our favorite collectibles of all time. A bold statement, maybe, but it's 100% true. We were invited to a special press-preview of these dolls back at Toy Fair and our jaws basically hit the floor when we saw them in action. Here's why:
When you first open up your Blume, it looks like a basic flowerpot. Use the tiny watering can to sprinkle water on the soil, and watch in awe as your new doll blooms out the top like a beautiful flower. There are 22 dolls to collect, ranging in rarity and each boasting fashions and colors more gorgeous than the last.
They have fabulously tall, squishy hairstyles inspired by geodes, desserts, and nature, and each one comes packaged with ten surprises to discover. The flowerpot opens up, doubling as a playset you can decorate with stickers for your new bestie.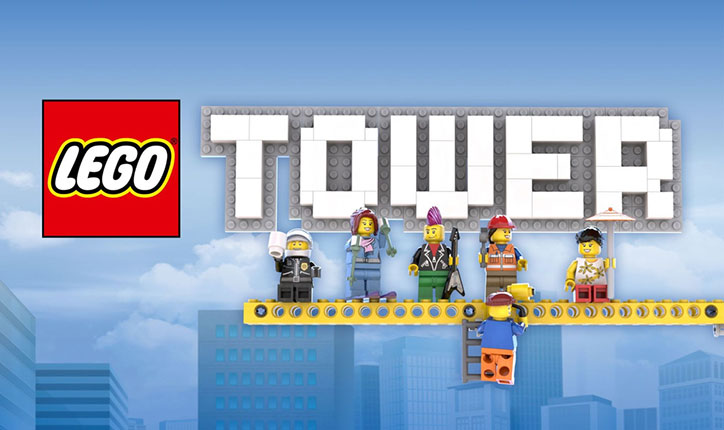 We've been playing LEGO Tower since the beta release a few weeks ago, and it's been quite a challenge to pull ourselves away long enough to even write this blurb. It's safe to say that NimbleBit and LEGO were able to create an incredibly charming and super addictive twist on the original Tiny Tower by adding LEGO humor, bricks, and minifigs into the mix.
How does it work? It's your job to build up a bustling tower complete with apartment floors and retail shops and services. As you run the elevator up and down, the LEGO minifigs will move-in, get jobs, and earn you lots of cash. Use your cash to buy elevator upgrades, increase the stock at your shops, and customize your tower. Play with friends for added fun and item trading. It's similar to an idle management game with a lot more heart and a bit more to do. We can't wait for future updates, and hopefully future collabs from NimbleBit and LEGO!
LEGO Tower is now available for FREE on iOS and Android devices.
Stranger Things 3 on Netflix: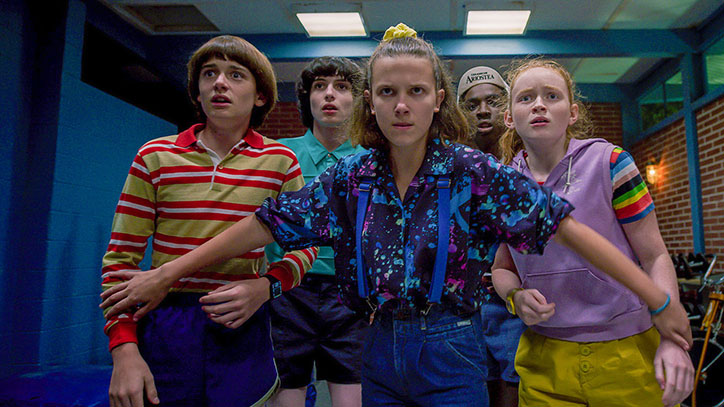 By the time you read this, you're probably already on your second or third re-watch of the newest season of Stranger Things. If you haven't seen it yet, we promise – no spoilers!
What can you expect from the new season? Lots of action, monsters, and teenage mall moments. Every moment of this season oozes Summer from eating ice cream at the mall, to the vibrant 80s colors of all the outfits, to the July 4th extravaganza. Of course, in Hawkins isn't your ordinary town, which means Mike, Eleven, Lucas, Max, Dustin, and Will are in for a truly strange Summer break!
Our favorite moments? Anytime Erica or Robin are on-screen, empowering friendship moments between Max and Eleven, and of course, knowing there's at least one more season on the way!
Marshmallow Moon Oreos from Nabisco: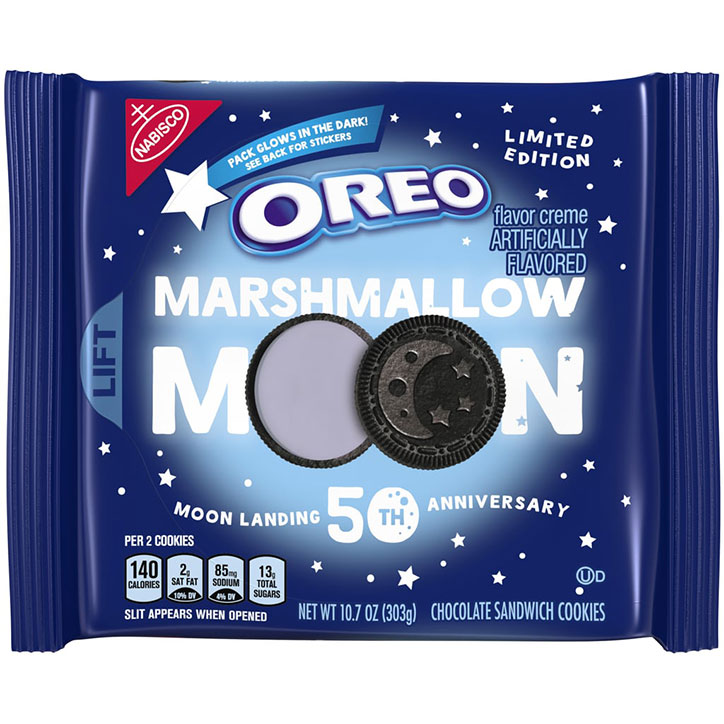 This July marks the 50th Anniversary of the moon landing, which is an iconic achievement worthy of celebrating. Being an American icon themselves, OREO has decided to honor this special event with a brand new limited-edition flavor – Marshmallow Moon.
Each of these cookies features a moon pattern on the front of the chocolate cookie, with a creamy purple center. The flavor? Marshmallow, of course! The limited edition packaging glows in the dark like the moon in the night sky and comes with collectible stickers. A must-have for cookie lovers this Summer!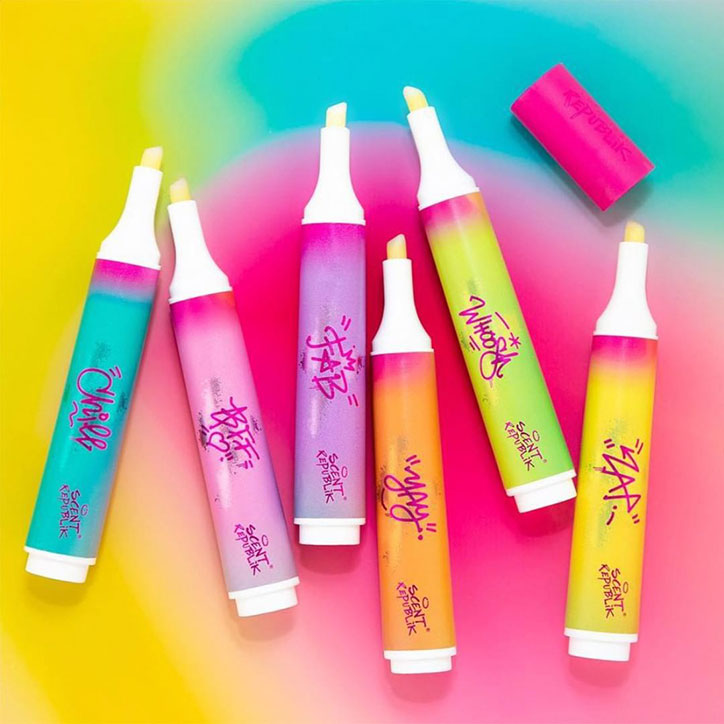 Can we pause for a second to appreciate that Scent Republik have finally brought their MiXuPs Scent Stiks to the US? Each of these six scented Stiks has a soft scent that channels a different mood or vibe – like chill, fab, or our personal favorite – yay. Just pop off the top and scribble a bit on your wrist to add a burst of fabulous fragrance to your day.
The best part is that these scent sticks were meant to be mixed and matched, hence the name – MiXuPs! Layer two or three together to create your own signature scent.
Be sure to check back soon – we'll be sharing more on these soon, including our favorite scent combinations and a giveaway!
Dr. Mario World from Nintendo: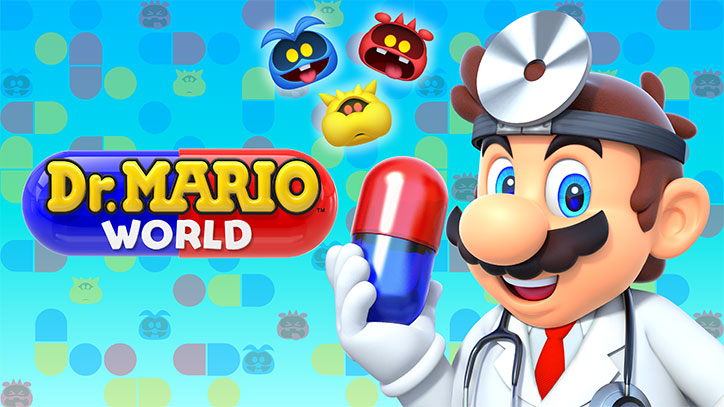 Just looking at this image has the Dr. Mario theme song stuck in our heads, a result of the countless hours we spent playing the game on NES as kids. Dr. Mario World is a brand new puzzle game hitting mobile devices on July 10th that we just can't wait to get our hands on.
This new take on Dr. Mario combines the classic gameplay of curing pesky viruses with medicine capsules and combines it with familiar mobile game mechanics. Unlock new levels and make your way through the colorful map, get your puzzle on, and even play against your friends.
We're most excited to play as the other doctors, like Dr. Bowser, Dr. Peach, and Dr. Luigi, who each bring a unique ability into play.
Kool-Aid Edible Slime from Craft City: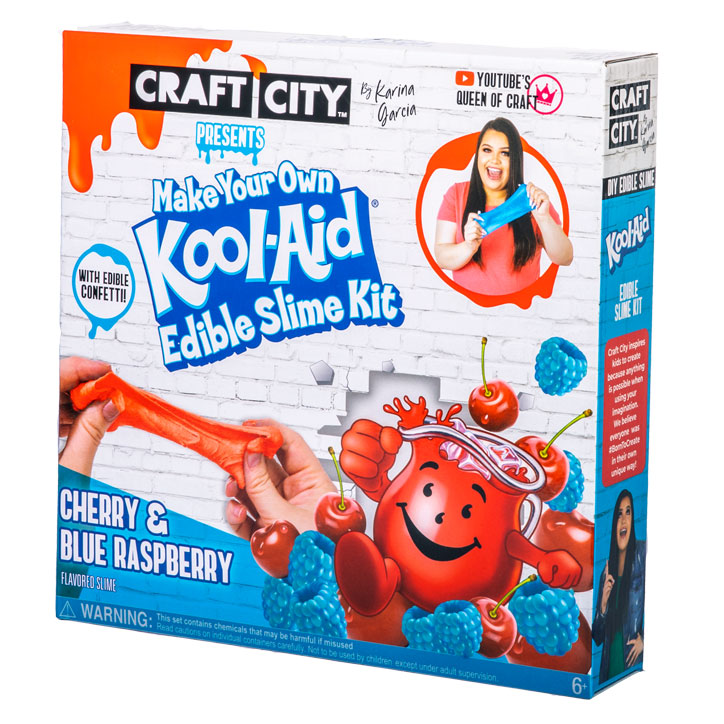 Kool-Aid, but make it slime. No, really! The newest addition to the Craft City product line will have you saying OH YEAH!
These new edible slime kits contain everything you need to make Kool-Aid flavored slime. Choose from Blue Raspberry or Cherry flavors, mix up the ingredients in the provided bowl, sprinkle in some edible confetti and then stretch, squish, and EAT!
These CVS-exclusive kits are only available during the month of July, so you'll want to hurry over to pick up a kit before they become a hazy Summer memory.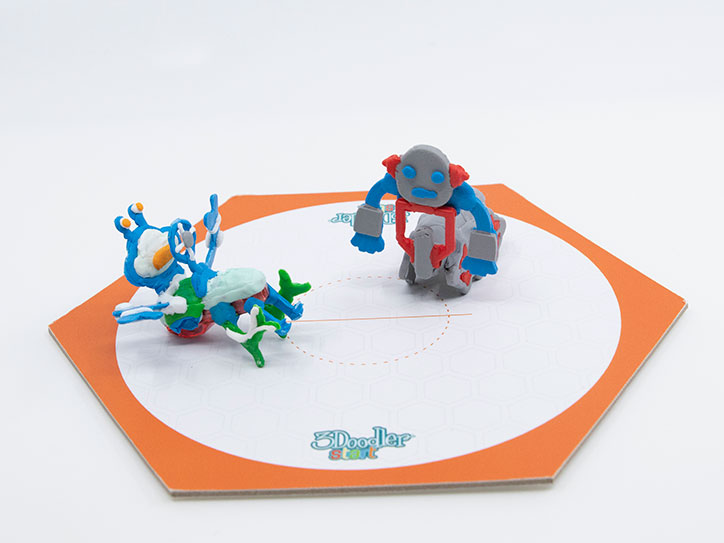 If you've ever been lucky enough to go hands-on with a 3Doodler pen, you know how completely amazing they are. The new ROBOSUMO set brings battle into play, making 3D printing more fun than ever. You'll learn the basics of STEM techniques like engineering and physics, all while working to build the best robot you can.
The thing we love most about ROBOSUMO is that no matter your skill level you can create a pretty awesome robot. Since they're made of 3D printed materials, you can add-on to your robots between each round as you learn their strengths and weaknesses.
Ready to step into the ring? If you already have a 3Doodler Pen, you can grab the ROBOSUMO Activity Kit for just $24.99. If you're new to 3Doodler, the ROBOSUMO Pen Set ($49.99) comes with everything you need to get your battle on, including a kid-safe 3Doodler Start Pen!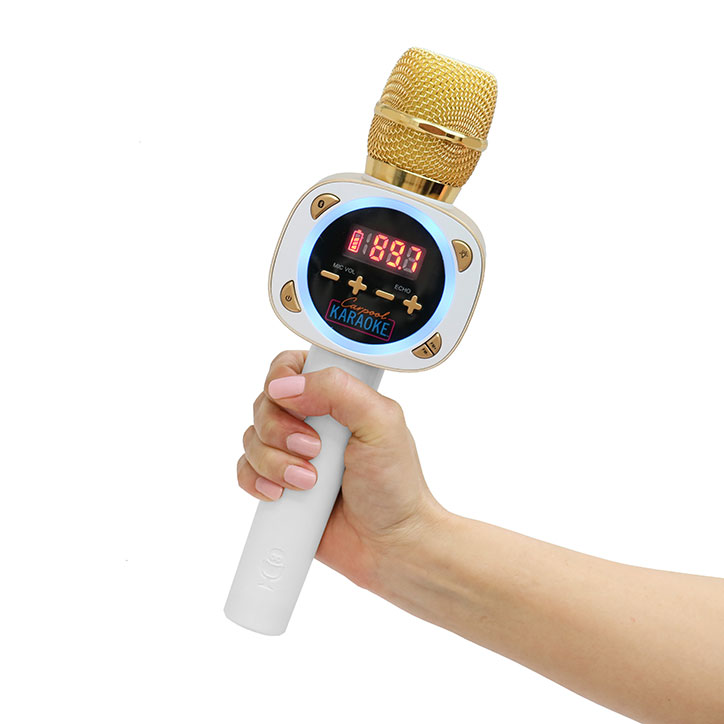 Ever since the very-first episode Carpool Karaoke, the world has been totally hooked on the musical singing series. People have tried to replicate the phenomenon on their YouTube channels and Instagram Stories, but thanks to Singing Machine, you can finally bring the karaoke experience to your car.
With this Carpool Karaoke mic, you and your friends can host your own karaoke session right in your car. Tune-in via FM radio, pair your mobile device and prepare to belt it out to all your favorite songs. The device comes with echo effects so you can make your voice sound as incredible as Ariana Grande as you make magic on a long road trip or have a sing-along during a boring trip to the grocery store.
Hairdorables Shortcuts from Just Play: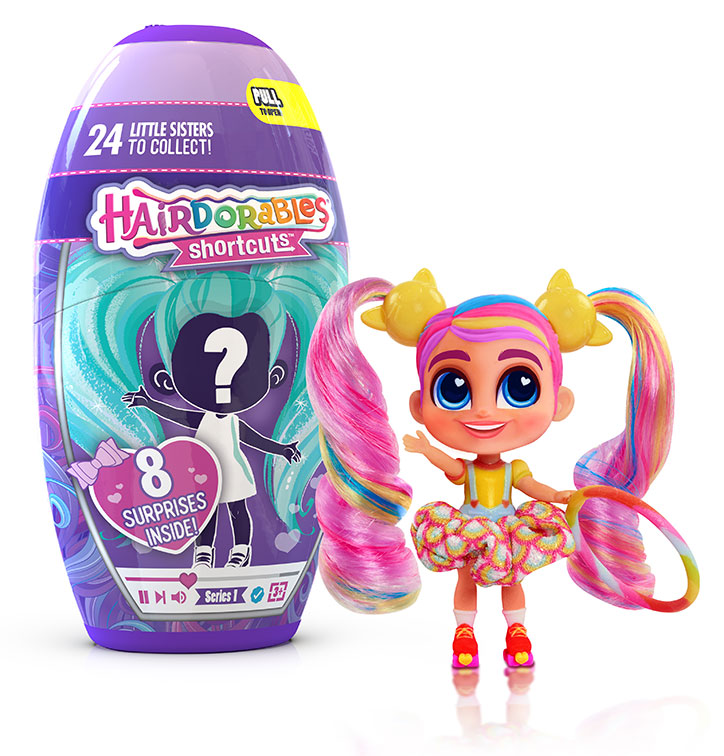 If you love Hairdorables, you probably know all about their pets, but did you know they also have little sisters? Hairdorables Shortcuts hit shelves this month, and just because they are smaller, doesn't mean their hair isn't fabulous! In fact, their poptails are interchangeable, so you can mix and match their ponytails and pigtails to amplify their style.
Each collectible shorty is packaged inside a shampoo bottle, perfectly in-line with the Big Hair, Don't Care vibes that Hairdorables is known for. Each of these smaller dolls comes with 8 surprises to find, including a skirt scrunchie so you can twin with your favorite characters.
With 24 to collect, we're looking forward to the release of these adorable little sisters later this month. The best part? We're celebrating the Shortcuts launch in just a few days with a giveaway – stay tuned!
Lost Kitties Books from Studio Fun: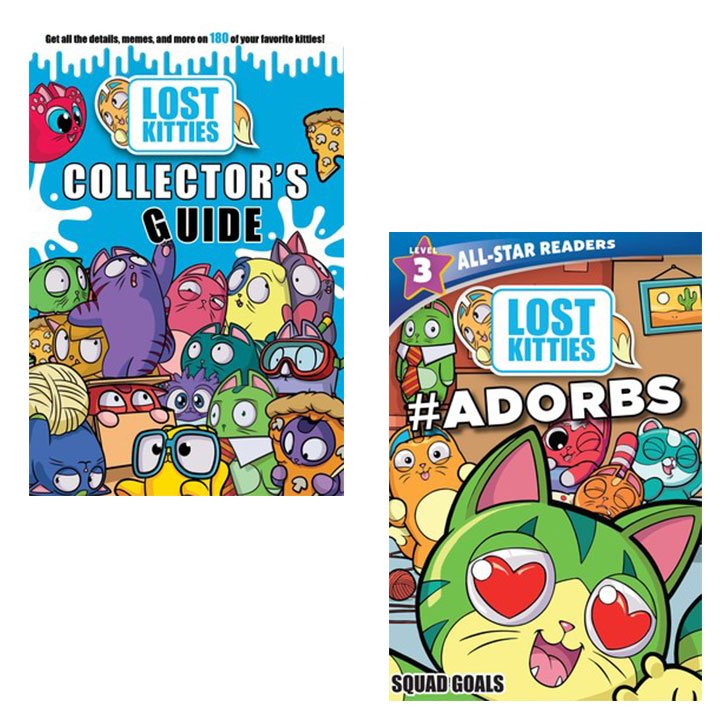 If you're a Lost Kittiescollector, you'll be excited to know that an entire line of books is releasing around the Lost Kitties lore and collectibles. The first few books released back in May, including a Collector's Guide and two chapter books, #ADORBS and #NOMS, following all the mischief and fun of your favorite characters in the squad.
The series grows this Fall with #STICKERSQUAD, which contains pages upon pages of colorable and collectible Lost Kitties stickers. The fun continues over the winter with a Cat-Tastic Activity book. If you're a Lost Kitties fan, you may as well camp out at your local bookstore to pick up all these a-MEOW-zing new releases!
Mermaid Sea Spray Lotion from Hallu:
In need beachy vibes without hitting the beach? Hallu's Mermaid Sea Spray Lotion should be your go-to this Summer.
Whether you want to glisten like a mermaid or refresh your skin after a day in the sun, this spray-on sea salt citrus will leave you looking radiant. Made with sea kelp, this hydrating lotion is perfect for giving your skin a nourishing glow.
Pair with their other mermaid inspired scrubs, bath bombs, and lotions to sparkle like rays of sunshine over the sea.
Cotton Candy Crunch from Quaker Oats: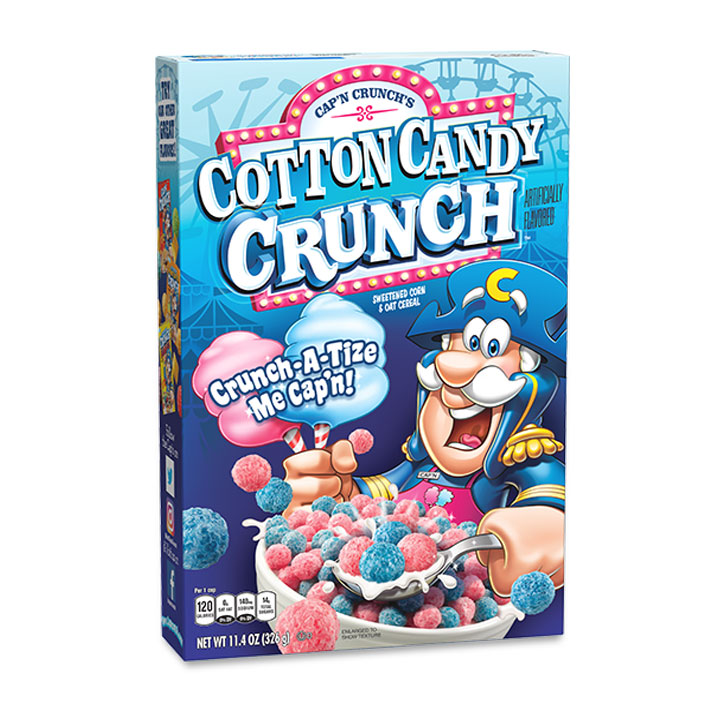 Summer means lots of carnival fare and boardwalk eats, and the Cap'n clearly knows we're all clamoring for cotton candy!
Cotton Candy Crunch is made up of brightly colored pink and blue oat bits, which we're guessing turns your milk a delectable shade of purple. The sweetened cereal is flavored like cotton candy, making every bite taste like the local fair. If you think Summer break is all about sleeping in and being free from routine and rules, we think this is the perfect breakfast treat for you!
They're only available for a limited time, so be sure to grab a box before it's back to boring old breakfasts and back to school routines.
The Lion King from Disney: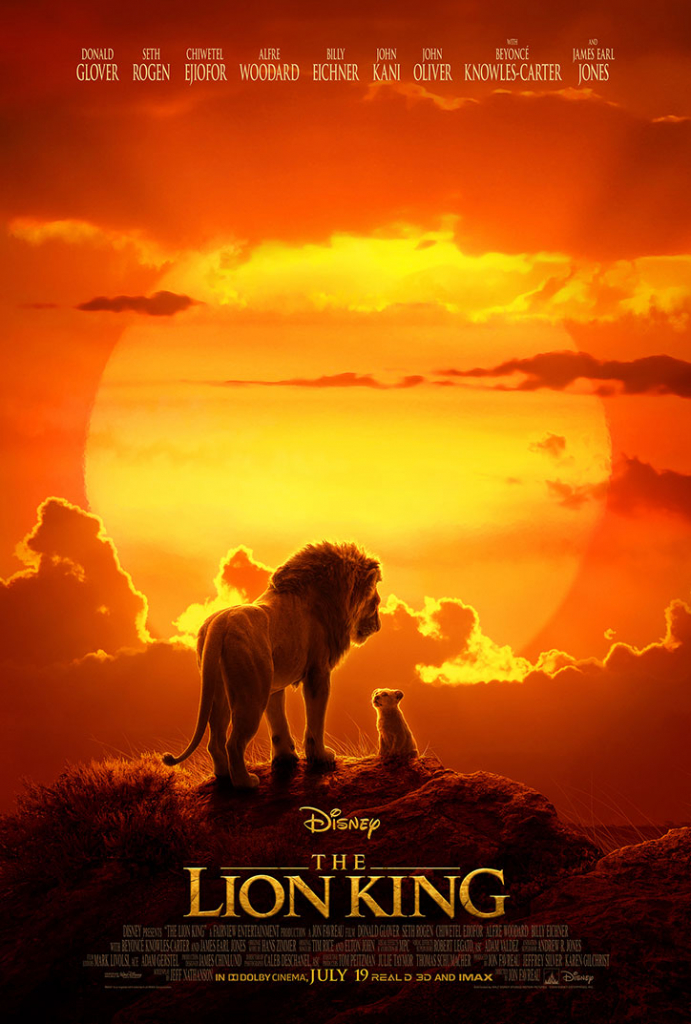 Hakuna Matata! What a wonderful phrase! It means that Disney's remake of The Lion King is almost here, and we're beyond ready to head to the Pride Rock and watch as Simba, Nala, Timon, and Pumbaa come to life like never before.
Okay, sure, Hakuna Matata actually means no worries, but can you blame us for being hyped? This live-action remake of The Lion King looks absolutely stunning and we can't wait to see the re-telling of this classic Disney tale. Plus – who can resist such an all-star cast?!
In need of more awesome stuff? Check out the June edition of HEART EYES to catch up on anything you might have missed!