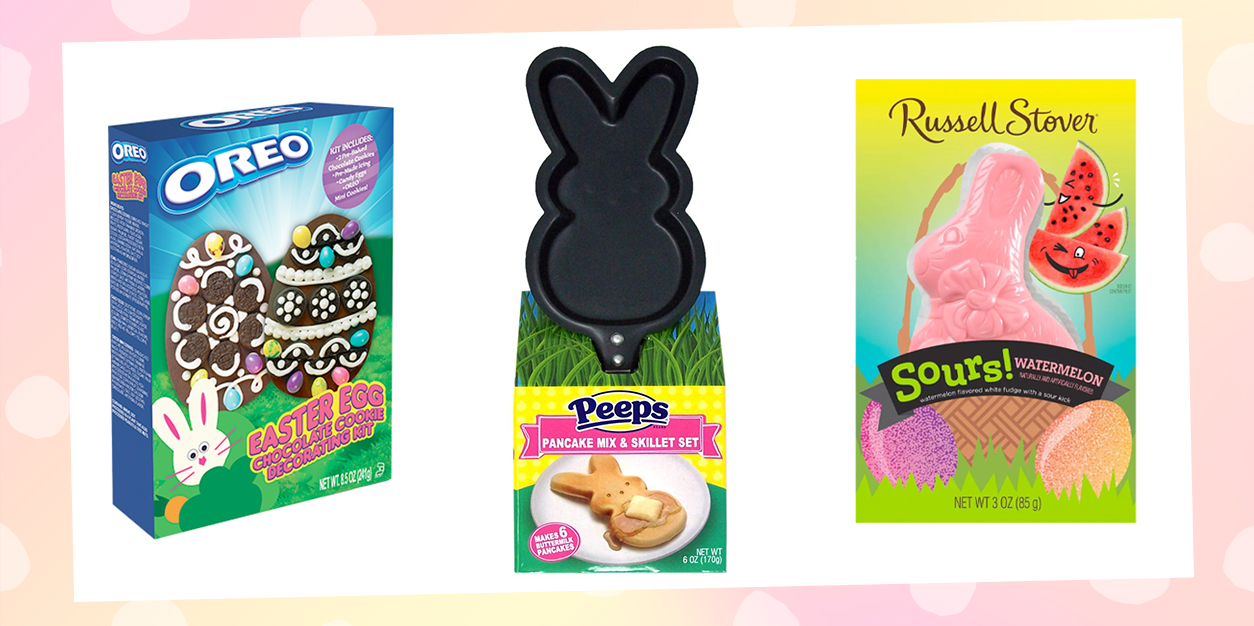 SNACKTASTIC: 6 Eggcellent Treats to Snack on This Easter
SNACKTASTIC is a new series on YAYOMG! where we're tasting, ranking, and gushing about all the best new food and snack releases! NOM!
Few things are more exciting than waking up on Easter morning to discover a basket overflowing with sweets. It's one of the few days a year that you're allowed to cram some candy in your face before breakfast, so why not make the most of it?
Easter baskets are awesome but they tend to be a bit predictable. We're guessing this year you'll find a chocolate bunny, some jellybeans, and maybe a few scrunchies or your favorite collectible toy snuggled up in a messy tangle of paper grass.
Easter candy doesn't have to be predictable, which is why we're constantly on the hunt for EGGCITING new ways to help you elevate your holiday snacking. From edible DIYs to a sour twist on a familiar classic, we've rounded up some super unique Easter treats to make this HOPPIEST year yet!
Our Fav Easter Treats: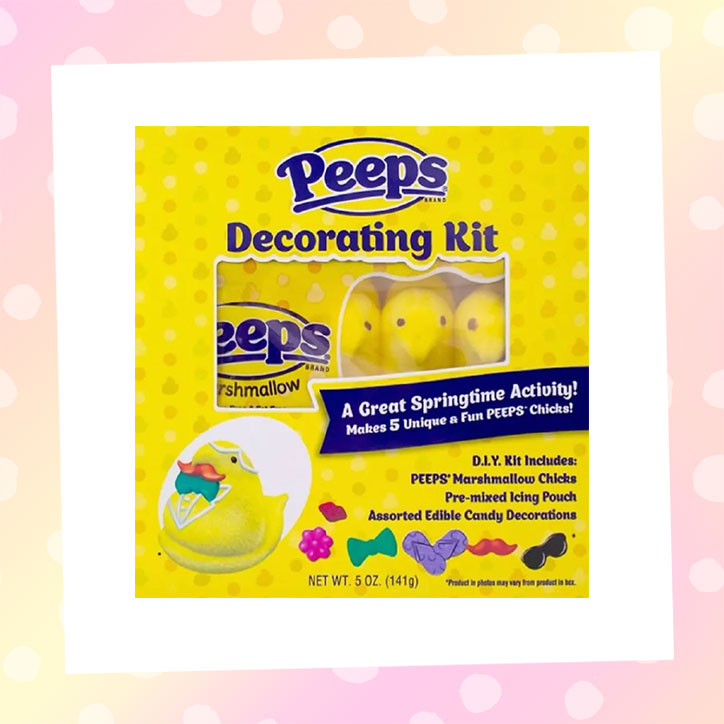 Peeps Decorating Kit:

Why yes, we DO want to add mustaches, bowties, and sunglasses to our Peeps! Decorating eggs is a great tradition, but what if we kept those DIY vibes alive with our snacks as well? This Peeps Decorating kit lets you do exactly that. Each kit comes with 5 Peeps chicks, an icing pouch, and edible candy decorations that will have your marshmallow chicks looking fab in no-time.
We love that this kit is an edible DIY the whole family can enjoy. Who wouldn't want to turn their kitchen table into a Peeps runway show on Easter morning?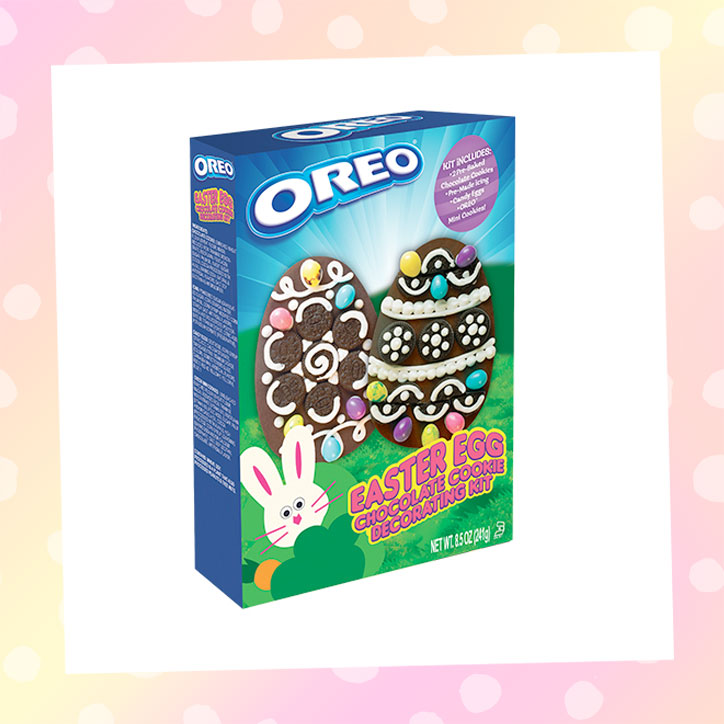 OREO Chocolate Easter Egg Cookie Decorating Kit:
Keeping in line with the DIY trend, we're all about this OREO kit! Each box contains two egg-shaped chocolate cookies and all the icing, candy eggs, and Mini OREOS you need to design your sugar rush exactly as you please.
We love snacks that double as a way for us to channel our creative energy, and we're already plotting out which additional toppings we're going to add to ours. Peanut butter, anyone?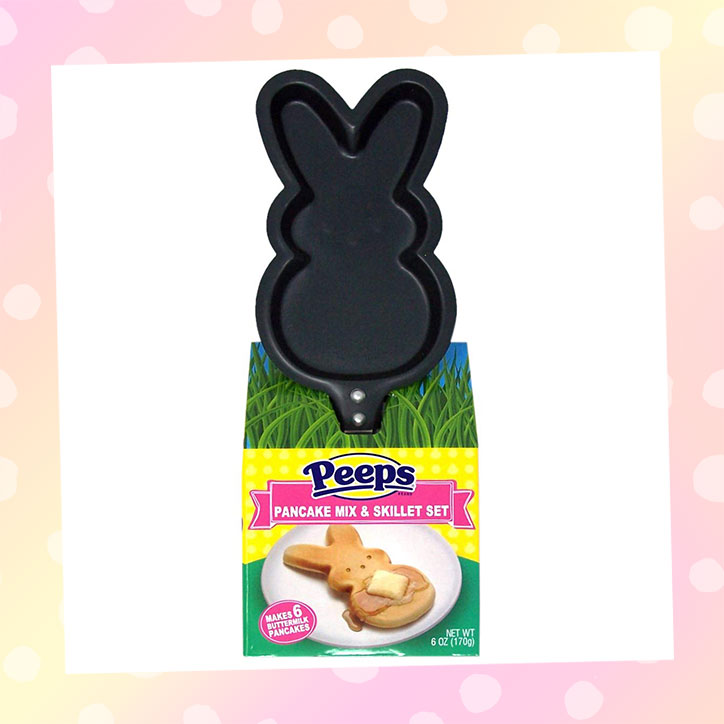 Peeps Easter Bunny Shaped Pancake Mix and Skillet Gift Set:
If you're looking to fuel up on the cutest possible breakfast before heading out on your egg hunt, look no further. This adorable set comes with a Peeps bunny-shaped skillet and enough pancake mix to make 6 buttermilk pancakes.
Why stop there, though? Dress up your bunny with a blueberry necklace, a syrup face, and any other edible add-ons you can find. The skillet is reusable, so you can make Peeps-shaped pancakes, skillet brownies, and other treats anytime you're craving something tasty!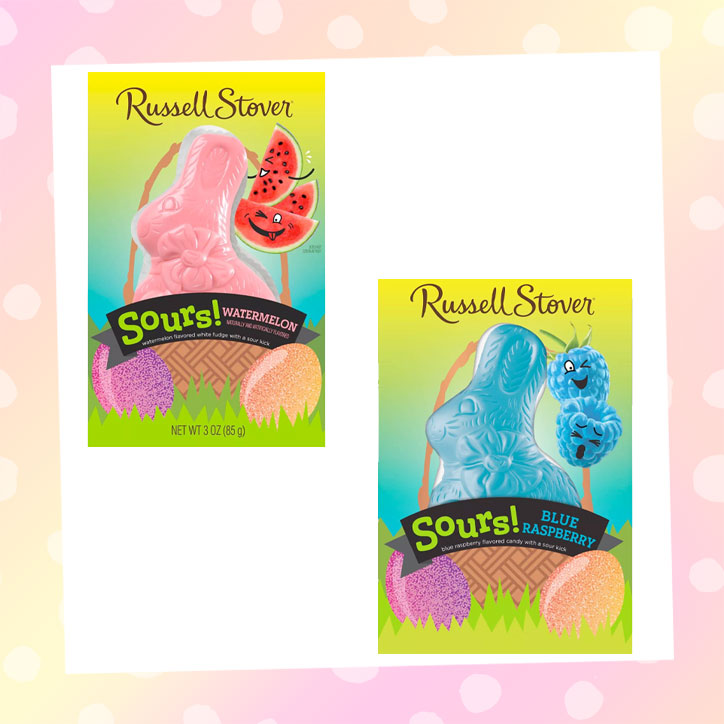 Russel Stover Easter Sours:
Move over, chocolate bunnies! There's a new Easter basket icon in town, and they're ready to steal your spotlight. Made of a creamy white fudge combined with a fruity sour twist, these pastel-colored bunnies aren't just on-trend for Spring – they're here to rock your tastebuds!
They come in Cherry, Watermelon, and Blue Raspberry, and they pack a punch of explosive sweet and sour flavors. They're sure to give you the sugar-rush you need to hunt for even the most well-hidden eggs on Easter morning!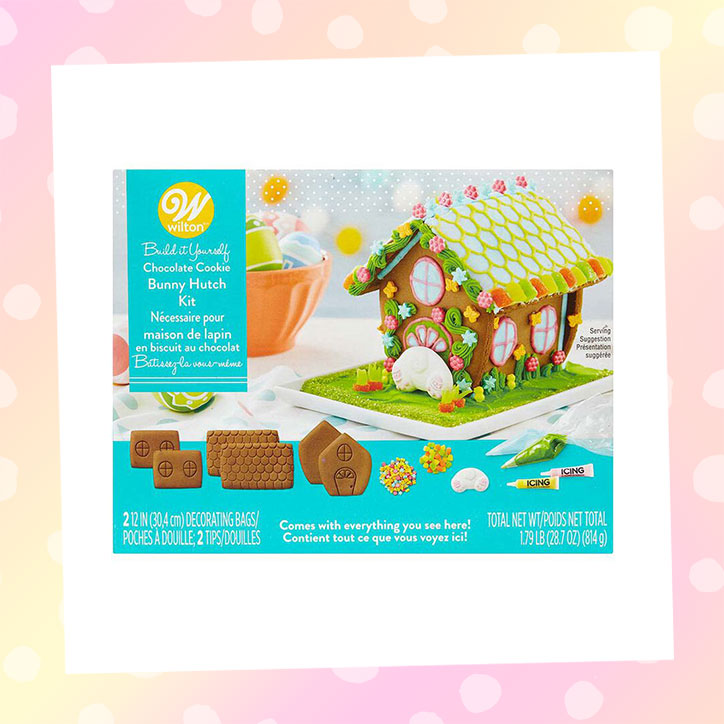 Chocolate Cookie Bunny Hutch Kit:
Whoever decided gingerbread houses were only for Christmas was, in our opinion, completely incorrect! Thankfully, Wilton agrees and created a super cute cookie house kit perfect for the Spring season.
Using the included chocolate cookie pieces, frosting, and sweet decorations, you can assemble cutest bunny hutch. Use it as a centerpiece to impress the fam during Easter dinner, or put it on display as a fun Springtime decoration you can munch on each day!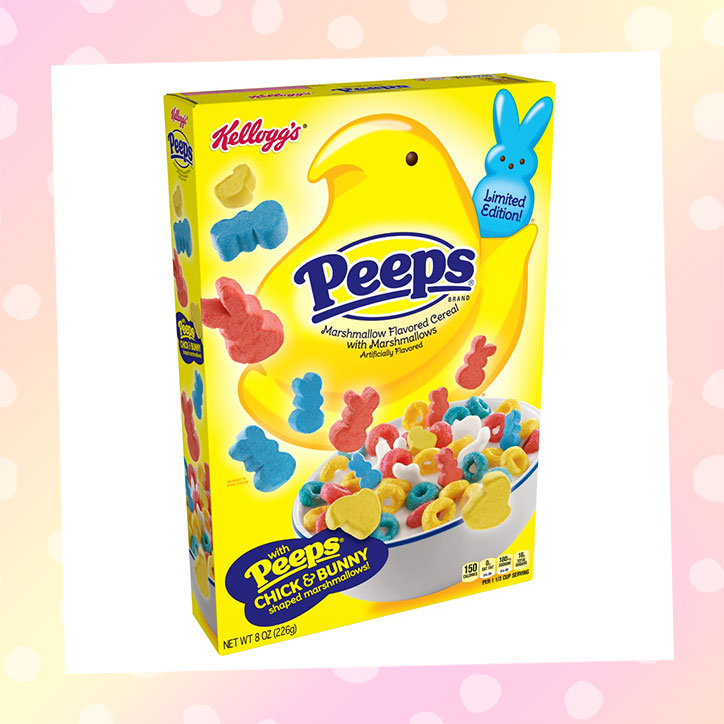 Peeps Cereal:
The peeps at Kellogg's finally gave Peeps cereal the glow up it deserves!
The cereal launched last year, and while it was tasty, the boring white marshmallows just didn't feel right. Thankfully, they listened to their fans and gave breakfast an iconic upgrade. This time around, they've swapped the dull for the adorable, using colorful bunny and chick shaped marshmallows. All is right in the world!
Snag it while you can, because this limited edition breakfast treat is only available during the Easter season.
Looking for something to do with that sugar rush energy? Check out these craft kits that will keep you creating all Spring!