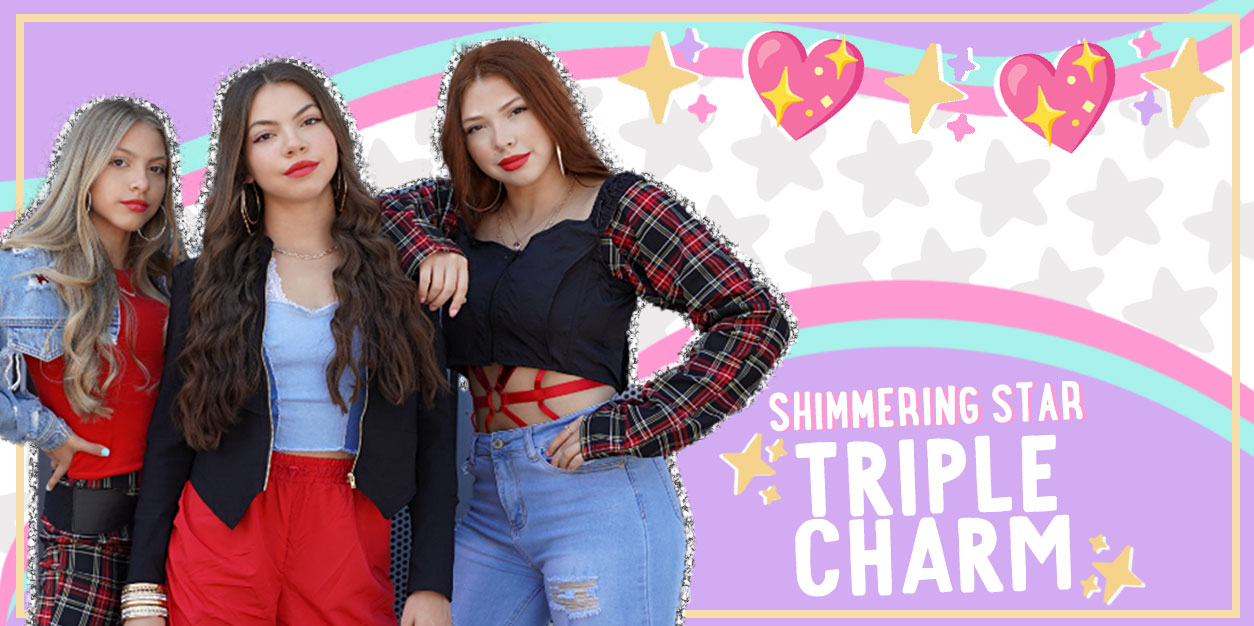 Shimmering Star Spotlight: Triple Charm
Each month YAYOMG! selects a Shimmering Star to spotlight. Follow along as we shine a light on girls who represent kindness, positivity, empowerment, philanthropy, drive, and confidence. They're sure to inspire you!
September marks a new month, a new school year, and the beginning of a new season, but before we say goodbye to summer, we're saying hello to our latest Shimmering Stars – Amalia, Raena, and Gabriella of Triple Charm!
This tight-knit sister squad does everything together, whether it's harmonizing on a catchy new pop song, landing every step of their fierce choreo, or super fun skits and challenges, this trio is a triple threat of serious talent. Known for their amazing music, iconic style, and a seemingly endless supply of fierce dance moves, Triple Charm exploded onto the Instagram Reels scene and continued their success across TikTok and YouTube Shorts. With over 2 million social media followers, Amalia, Raena, and Gabriella have no intention of slowing down anytime soon – they're just getting started!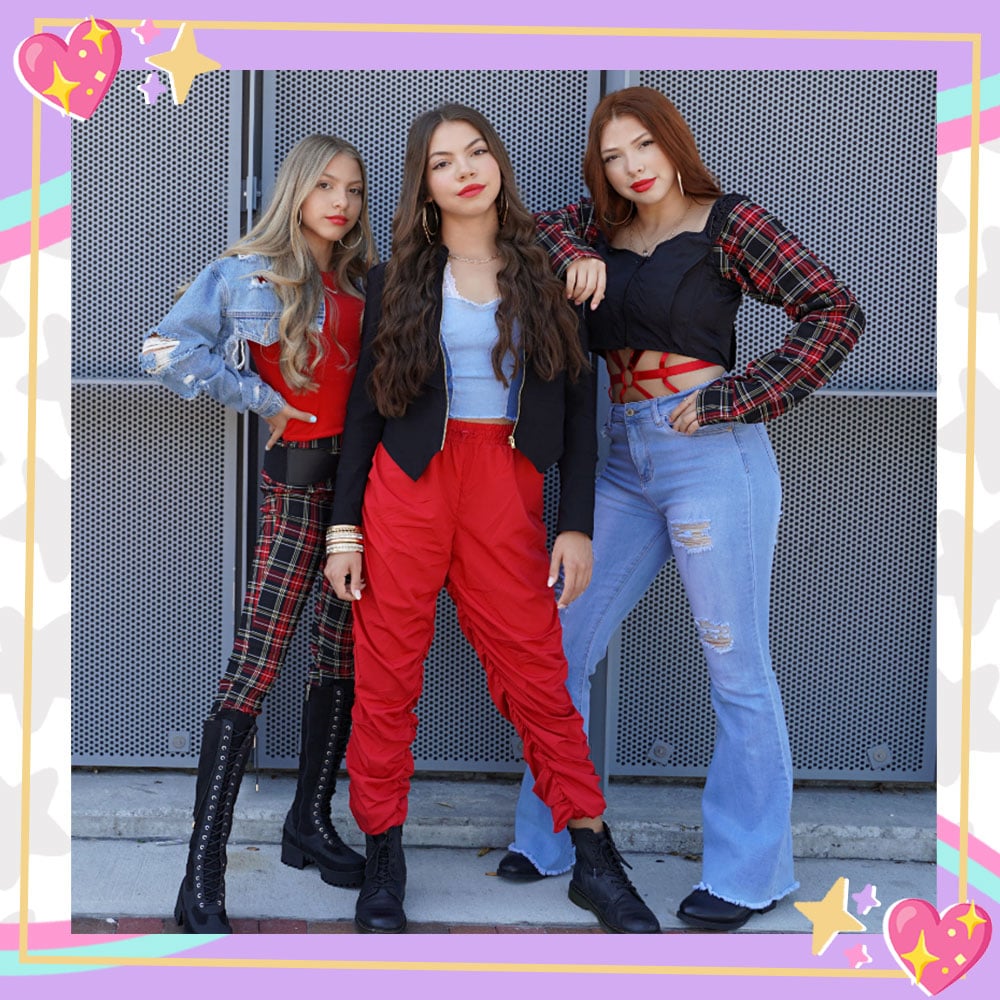 Competitive dancers turned singers and social stars, music has always been a major part of their lives, and it shows. These girls pack a punch of talent, determination, and sisterly vibes into everything they do – including their upcoming single, Don't Need a Reason. This bilingual dance track releases September 16th in honor of Hispanic Heritage Month, and it celebrates the power of dance, lifting up others, and bringing people together. It's their way of sharing the Latin music they grew up dancing to with their fans!
When these girls aren't working on new music and content, they love riding horses, cooking, and surfing. It's always been their mission to inspire and empower their fans, but they're also inspiring others IRL as passionate supporters of mental health awareness, ocean conservation, Girls Opportunity Alliance, and UNICEF.
Get to know Amalia, Raena, and Gabriella of Triple Charm as they dish on their upcoming single, Don't Need a Reason, working together as sisters, and how they celebrate their Hispanic heritage!
Get to Know Triple Charm: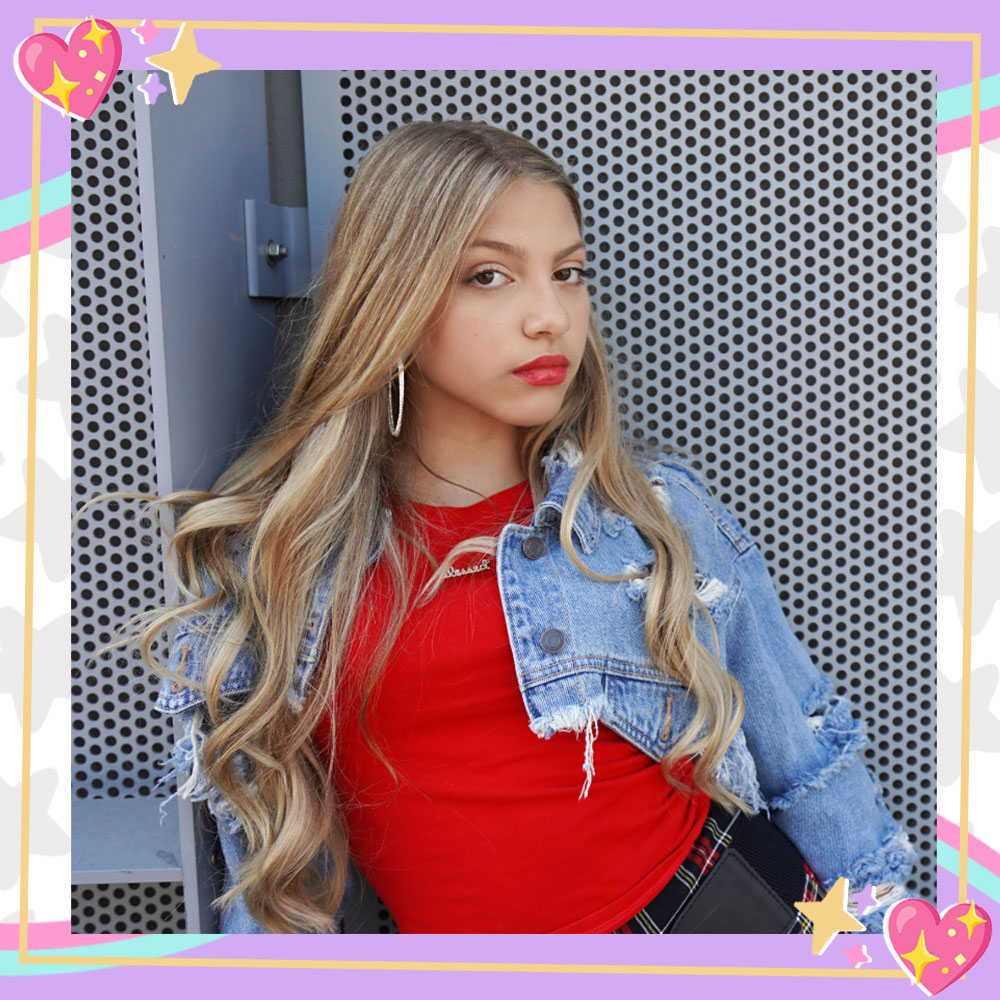 Tell us a little bit about YOU!
TRIPLE CHARM: Hi, everyone! We're Amalia, Raena, and Gabriella, three sisters just doing what we love: performing! We grew up as competitive dancers and have always loved the stage. We got into writing music together a couple years ago and have been doing it ever since!
We also love to create content for our social media. We like to consider our account to be a bit of a variety show. In one place, you can watch singing, dancing, acting skits, and more. Our goal has always been to spread positivity and put a smile on people's faces, so we feel lucky to get to do that every day through our music and videos.
You're about to drop a brand new song! What can you share about Don't Need a Reason?
TRIPLE CHARM: Don't Need a Reason is our new Latin inspired-single dropping September 16th! This is our first ever bilingual single and we wanted to write it to connect with our Hispanic roots. We grew up dancing to Latin music and watching telenovelas at our Abuela's house, so we wanted to pay tribute to that.
Dance is a major part of Hispanic culture and a major part of our lives, so we wanted to create a song all about the power of dance. We hope you love it and that it gets you up on your feet!
What's it like working together as sisters? What special flair do each of your bring to Triple Charm?
TRIPLE CHARM: Working together as sisters is so much fun! There is never a dull moment at our house, that is for sure! One thing that is great about working with your sisters is that you're always there for each other and you know that everything comes from a place of love. It's also great that at any time of the day we can go to the room right next to us and work on songwriting, or film some videos.
We all have different strengths, so we like to use that to our advantage. Raena is super detail-oriented, so she edits our videos, and Amalia is the one that plans and choreographs our videos. Gabriella does a bit of everything but mainly replies to comments on all our social media!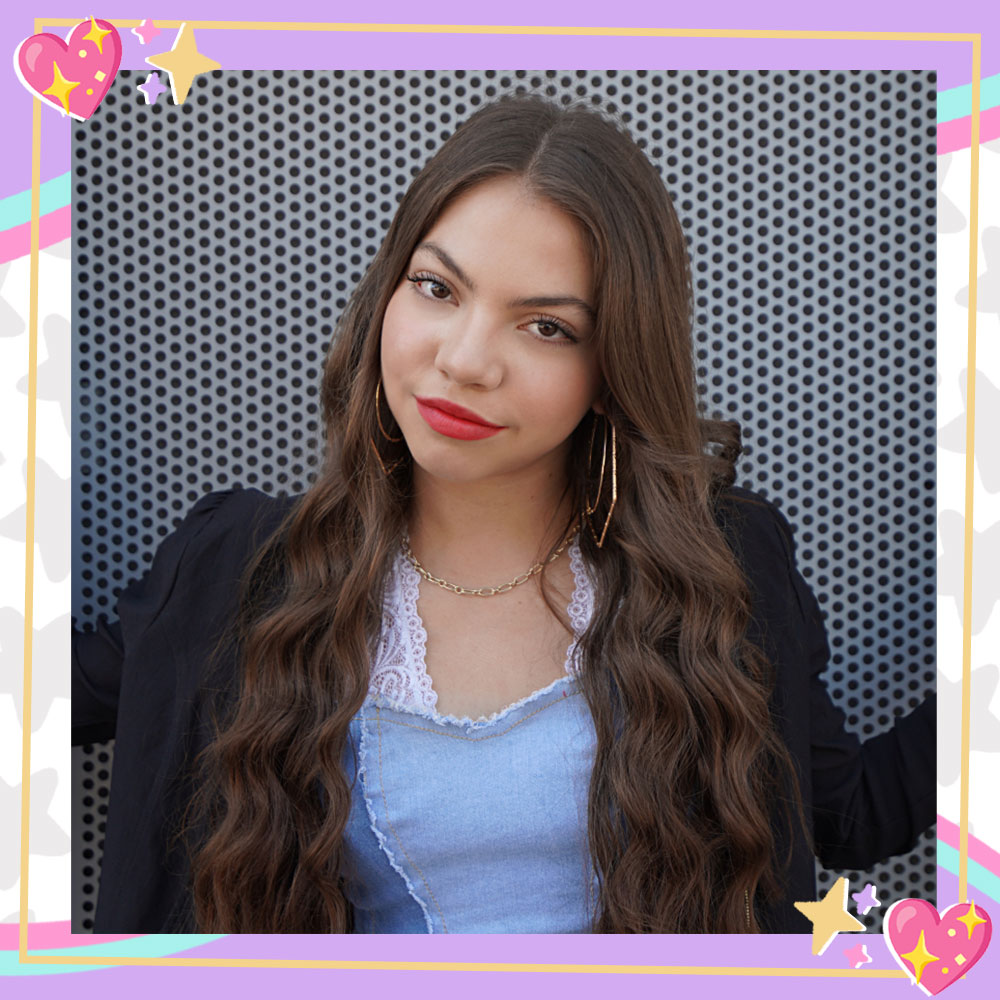 It's Hispanic Heritage Month – how do you embrace and celebrate your heritage?
TRIPLE CHARM: It is so important to embrace and celebrate your heritage! The main way we do this is by connecting to our roots and spending time with our family. We love just going over to our Abuela's house and playing card games with her while she tells us stories about her life when she lived in Puerto Rico. Also, anytime we are at her house we love to look through old family photos! Spending time with her has always helped us feel really connected to our heritage! Not to mention the delicious food she makes! Arroz con gandules is our favorite!
How do you shine bright?
TRIPLE CHARM: Our mission since we formed Triple Charm, has always been to spread positivity. We try to do this through our music, and through all our videos. At the heart of our songs is a positive message and after listening to our music, we want to leave people feeling happy, inspired, and better than they did before. In all our videos we try to make people smile, whether that be through a funny joke, or a cheerful dance. Our goal is to make a positive impact on people's lives and that is why we do what we do!
The women who inspire us are…
TRIPLE CHARM: There are so many amazing women in the industry who inspire us, but our biggest inspiration is our mom. She is the hardest working, kind, thoughtful, and amazing person we know. She inspires us every day to go after our dreams and be a positive source for good. We couldn't be more grateful for our mom!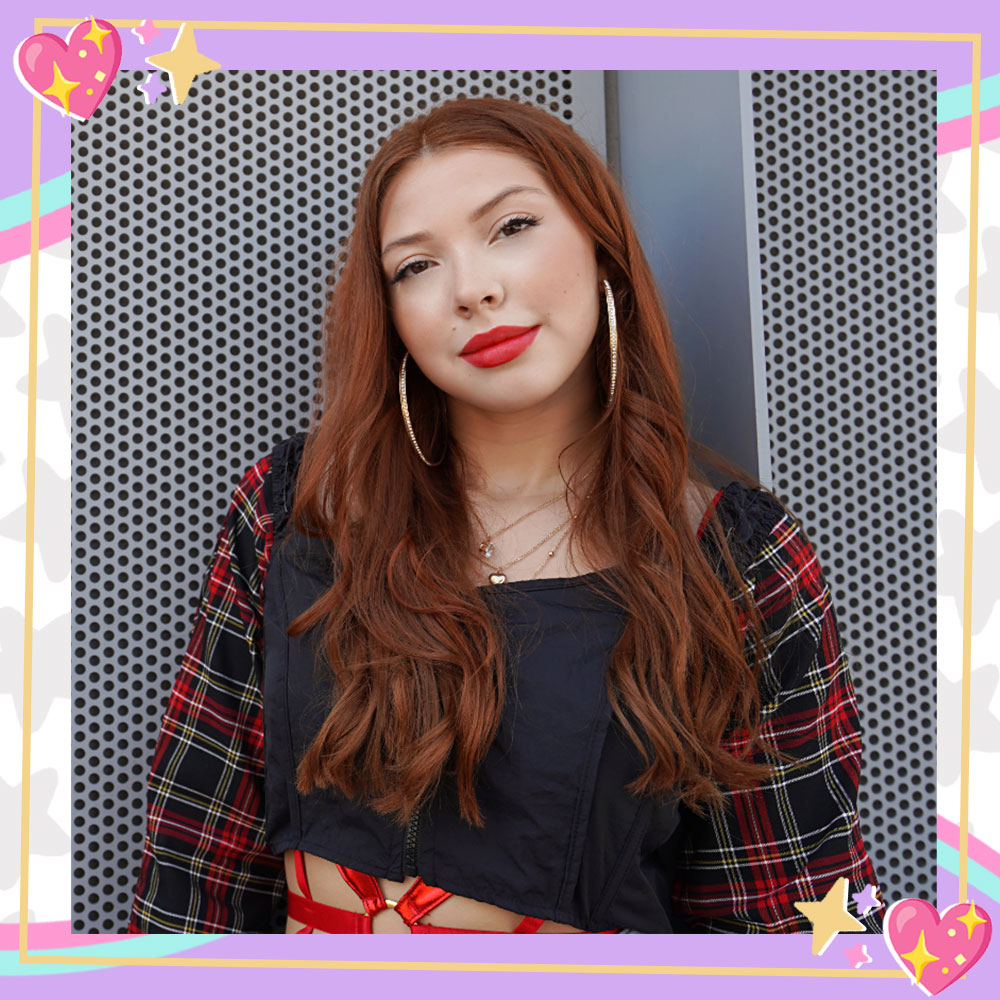 We are most passionate about…
TRIPLE CHARM: We are most passionate about singing, dancing, and acting. We have done it our whole lives and it is a major part of who we are! We have thousands of home videos of us singing and dancing together around the house, and now we get to do it all day every day as Triple Charm. It's the best!
We feel most confident when…
TRIPLE CHARM: We feel most confident when we're on stage performing together. We grew up on stage, and the feeling of looking out into a packed crowd and then at your sisters next to you is magical.
Our biggest dream is…
TRIPLE CHARM: We have so many dreams but one that first comes to mind is going on a world tour! We have an amazing audience from all over the globe and would love to perform for and meet them! Two of our favorite things are traveling and performing, so going on tour would be the ultimate dream!
The advice we want to share with other girls is…
TRIPLE CHARM: The main piece of advice we could give to other girls is to go after your dreams with a plan. If you work hard and take that leap you are already 10 steps closer to reaching your goal. We live by the motto "Don't call it a dream, call it a plan." That is something we do and because of it, we are living out our dream right now! It sounds cliche but if you believe in yourself and your dreams, really anything is possible.
CATCH UP ON OUR LATEST POSTS:
✨Keep the sister vibes going and get to know Cilla & Maddy of JKrew!
?Start the school year off with science! Enter to WIN a Dissect-It Prize Pack!
✨This adorably healthy Garden Plot Veggie Dip is the perfect homework snack!