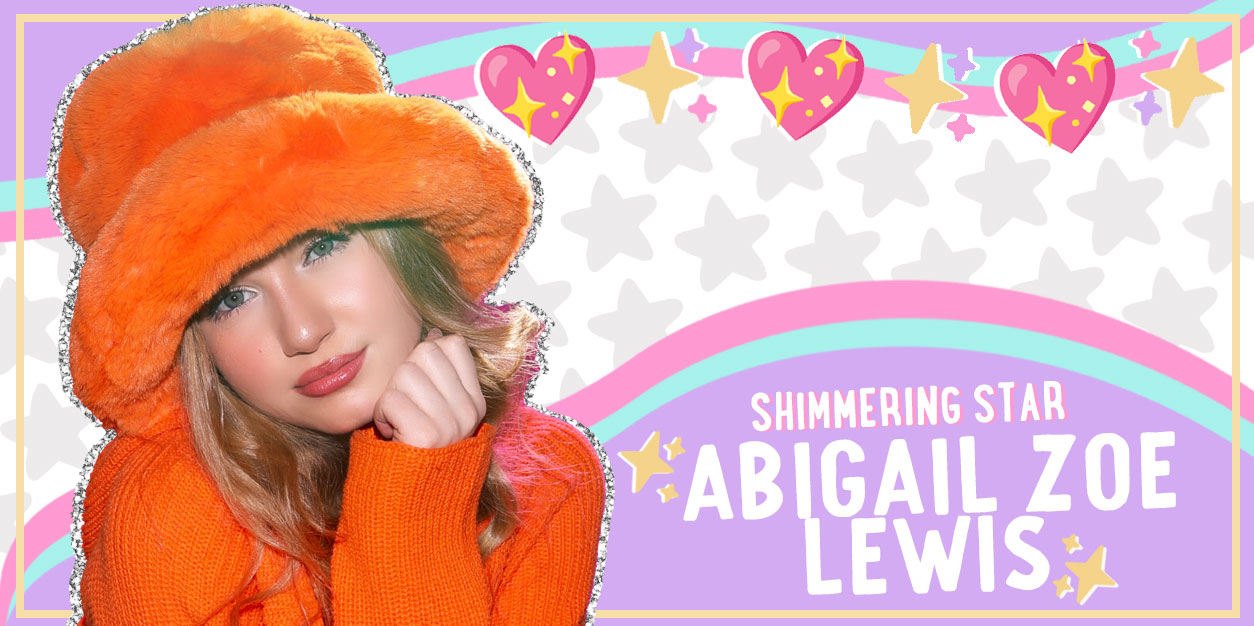 Shimmering Star Spotlight: Abigail Zoe Lewis
Each month YAYOMG! selects a Shimmering Star to spotlight. Follow along as we shine a light on girls who represent kindness, positivity, empowerment, philanthropy, drive, and confidence. They're sure to inspire you!
If it feels like seen a lot of Abigail Zoe Lewis lately, you wouldn't be wrong. She's been slaying as a part of the girl group, GLOTIVATION, working on her first film, and in the booth recording both original music and lending her voice to a new animated project for Disney. Oh – and she's our Shimmering Star this month, too!
Just a few days away from her newest single drop, Abigail has been sharing her excitement on her socials, counting down to the release. The song, Take It Slow, explores taking things slow in a new relationship and is a sweet pop track with a talented team behind it. She'll also be sharing a music video co-starring one of her closest friends, Caleb Brown, who you likely recognize from That Girl Lay Lay on Nickelodeon.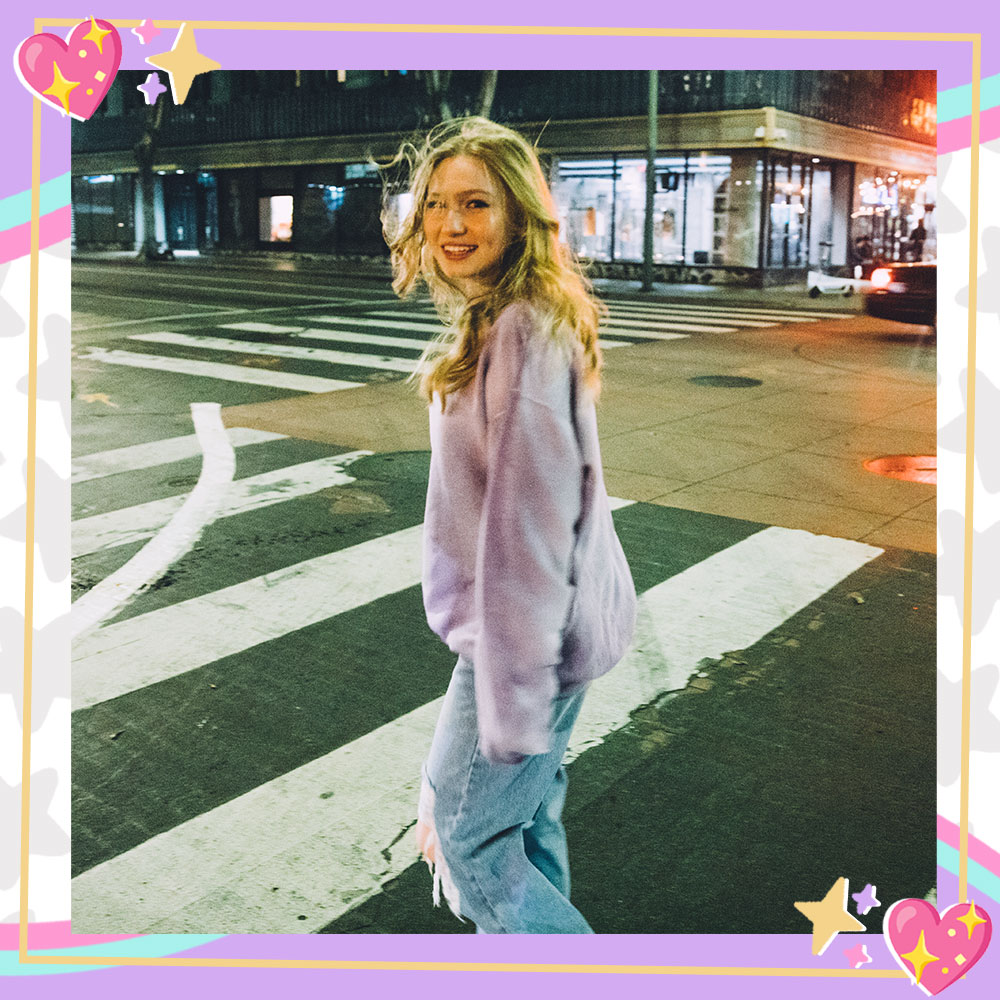 If it seems like our girl Abigail is always working on something new, it's because she is! She's super passionate about expressing herself through songwriting and connecting with others through her music. She plays multiple instruments and loves working on projects that allow her to showcase her musical talents.
Get to know Abigail Zoe Lewis as she chats about her new song, Take it Slow, turning 15, and her plans to make this year her best yet!
Get to Know Abigail Zoe Lewis: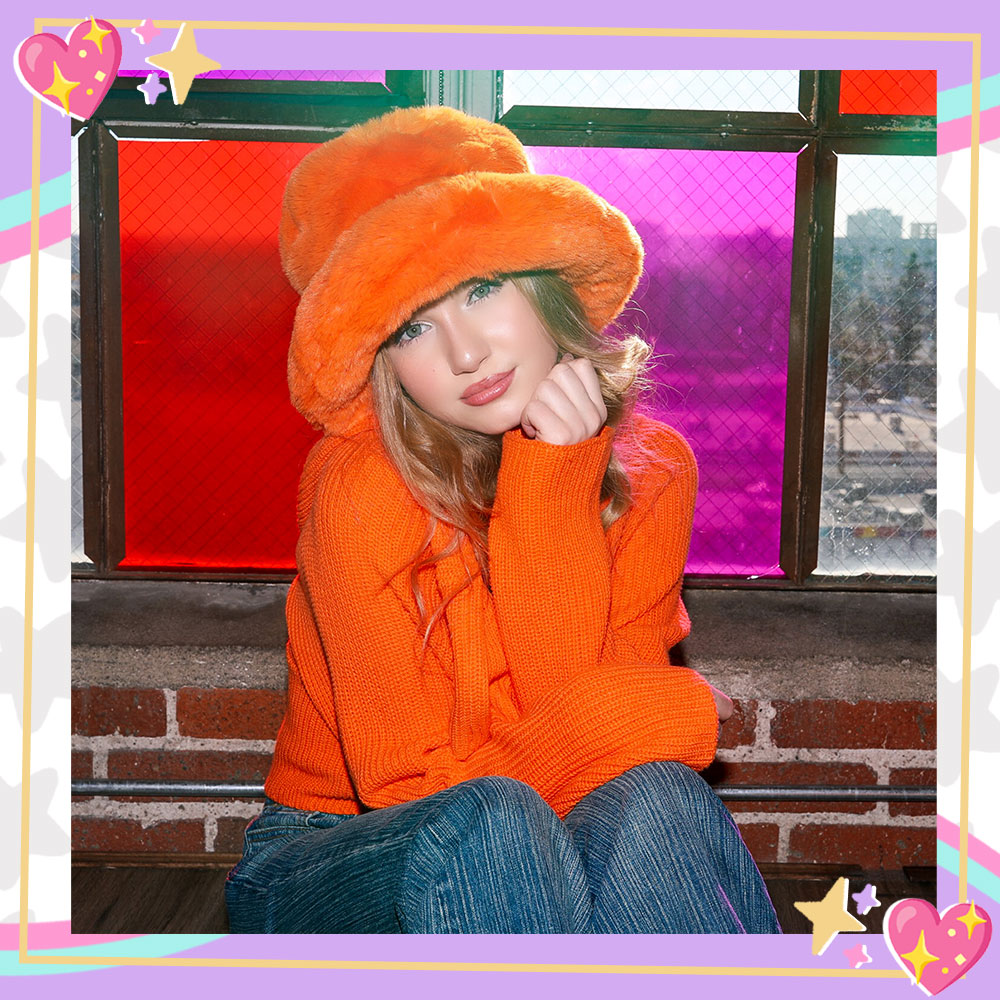 Tell us a little bit about YOU!
ABIGAIL ZOE LEWIS: Hi! My name is Abigail Zoe Lewis. I'm 15 years old. I am a professional actor, singer/songwriter, dancer, and musician. I play the piano, drums, guitar, and ukulele.
Some of my hobbies include drawing, art, and spending time with friends and family. I have 2 rescue dogs and 2 reptiles (a bearded dragon and a leopard gecko). I also have a black belt in Taekwondo.
Your new song releases in just a few days, what can you share about the track?
ABIGAIL: The song is called Take It Slow and will be released on all streaming platforms on August 5th. It's an upbeat pop song that talks about trying to take it slow with a relationship.
It was co-written with the incredible team, The Jam, who have worked with J-Lo, Becky G, Tori Kelly, Maria Carey, Lady Gaga, and Backstreet Boys.
You filmed the music video with Caleb Brown. What was it like working with one your BFFs?
ABIGAIL: It was so great to have one of my best friends in my music video. We all have great chemistry together and we have known each other for several years. We first met in an acting class and have been friends ever since.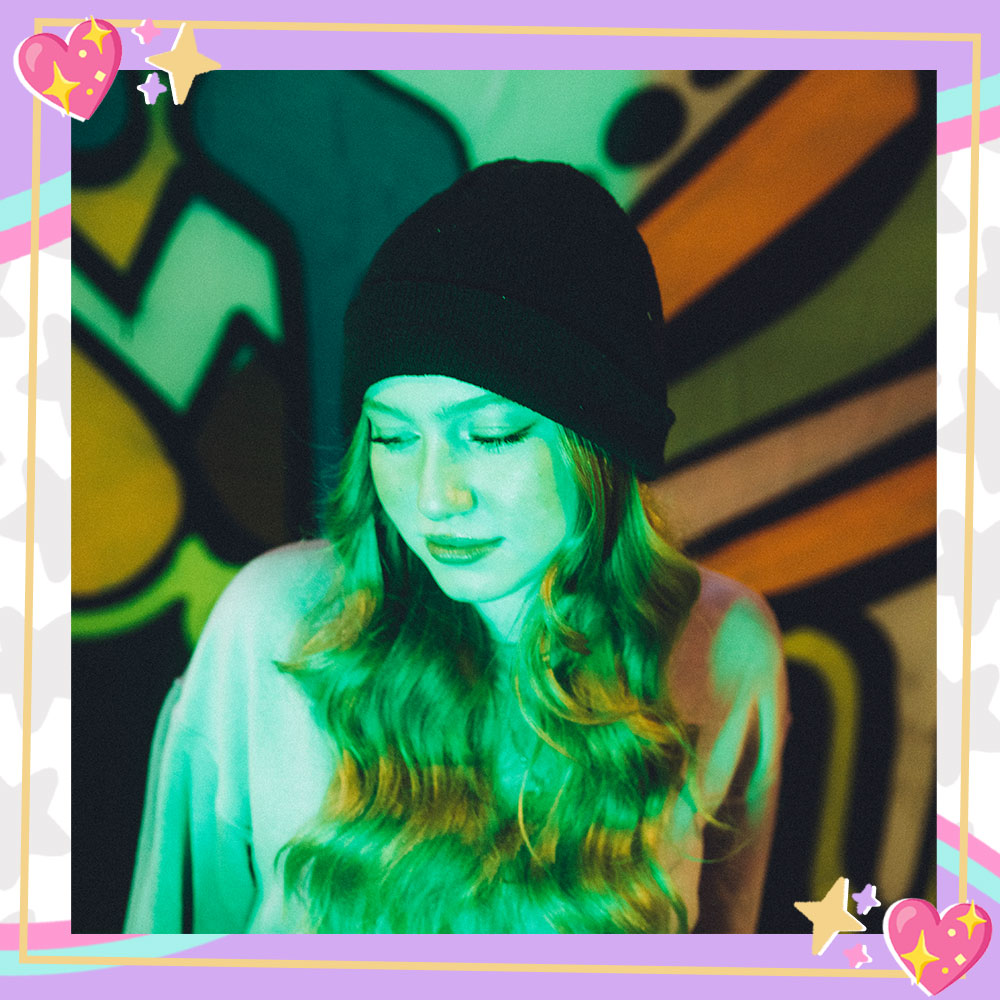 You just turned 15! How are you planning to make this your best year yet?
ABIGAIL: This year I'm going to start releasing a lot of my original music that I have been working on along with original music videos. Also, I'm planning on traveling this year and start working on getting my driver's permit.
How do you shine bright?
ABIGAIL: I think how I shine bright is through my songwriting and lyrics. I hope to inspire others that can relate to my music and with my music, find a song to dance to, a song to laugh to, a song to cry to. Another way I try to shine bright is I try to be my authentic self and show kindness and support to other people. I love feeling I can make a difference!
I am currently the youth ambassador for an anti-bullying organization called, Bare The Bully. We hope to be doing a podcast show soon to share with others what we can do together to help stop bullying.
The women who inspire me are…
ABIGAIL: My mother who is hard working, so loving, and believes in me so much inspires me. She's my biggest fan. Also, Lizzy McAlpine inspires me with her profound songwriting skills and is a great guitar player.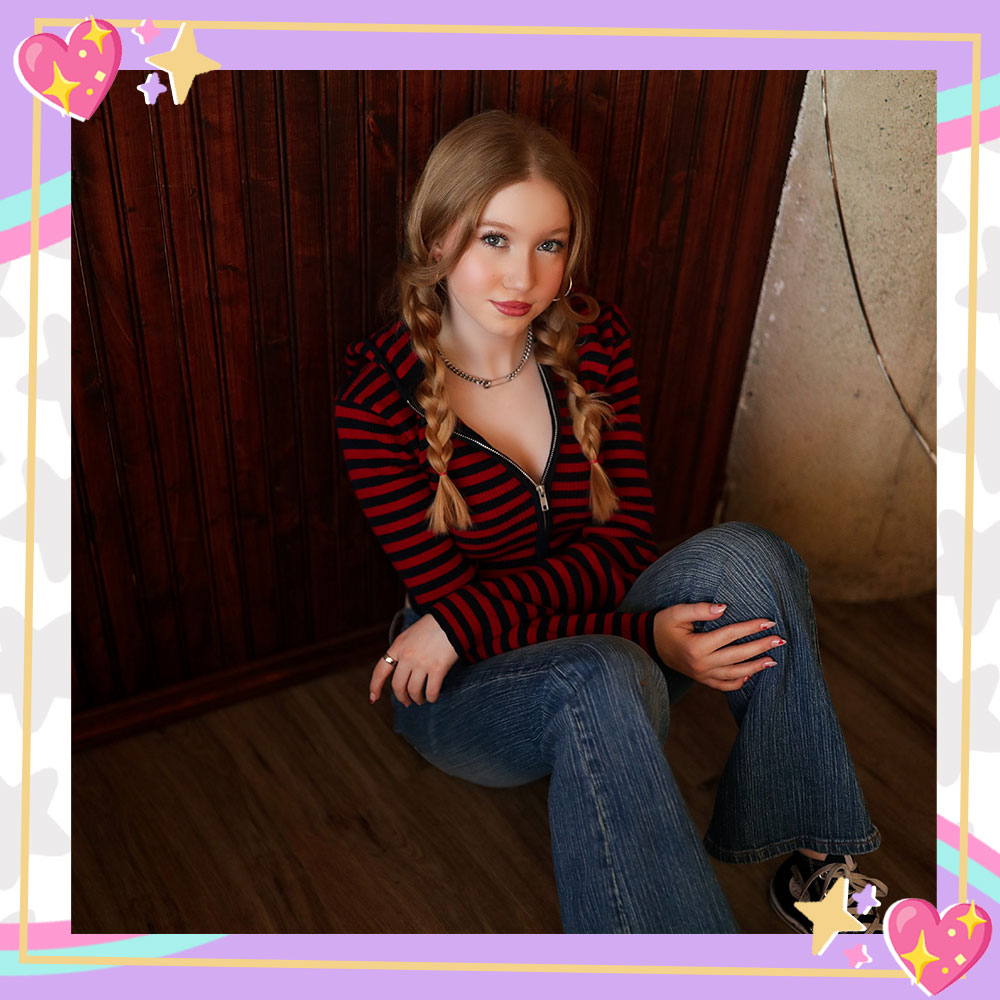 I am most passionate about…
ABIGAIL: My biggest passion is my music and songwriting because I can express myself best through it.
I feel most confident when…
ABIGAIL: I feel most confident when I am on top of what I need to do and have tried my best. I feel confident when I have worked hard and am my authentic self. I also feel confident when I feel I've produced a good song.
My biggest dream is…
ABIGAIL: Oh I have so many, LOL! Right now I'd love to be performing and sharing my original music in front of millions of people, going on tour, and inspiring people to follow their passions and dreams.
The advice I want to share with other girls is…
ABIGAIL: To always believe in yourself and follow your heart. If you have a dream, always follow it and don't back down because having a positive mindset can make you accomplish anything! It's also important for girls to support girls.
MISSED THESE AMAZING POSTS? CATCH UP:
✨Get to know more about Abigail in our interview with GLOTIVATION!
?Have a throwback moment & enter to WIN a GigaPets Prize Pack!
✨In need of an adorable end-of-summer snack? Try these Jar-Cuterie jars!