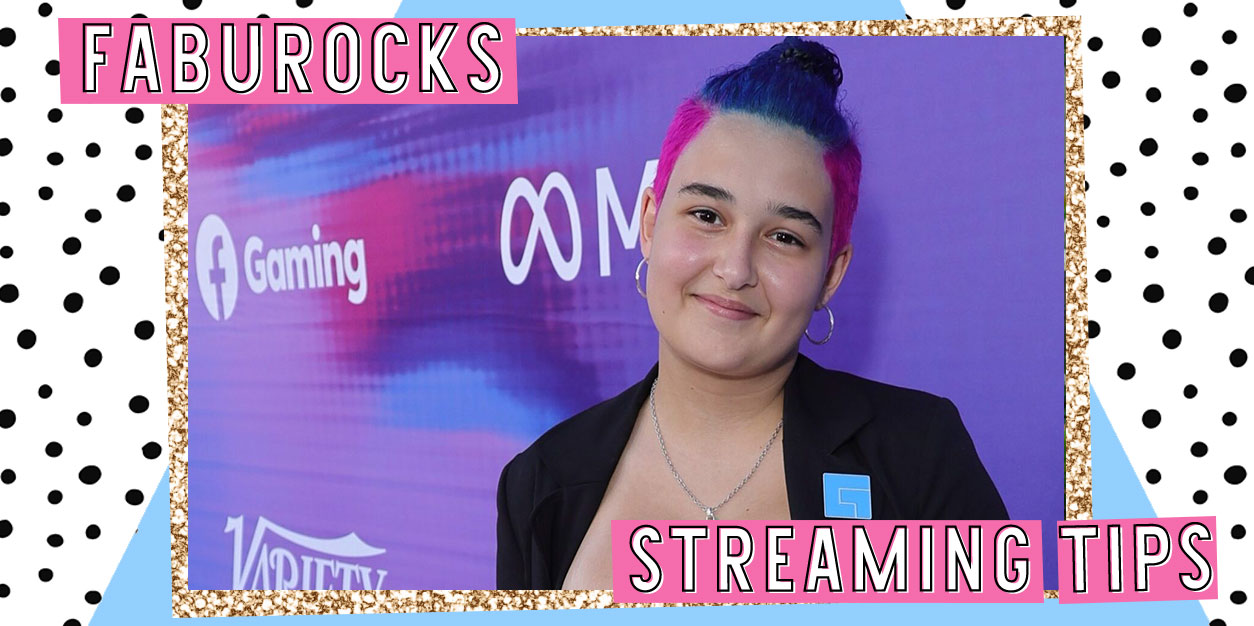 FabuRocks Shares Her Tips for Following Your Streaming Dreams
At YAYOMG!, we're all about shining a light on girls following their dreams, and today, we're spotlighting a star in the gaming and streaming world!
FabuRocks is a streamer, podcaster, and gamer who's been creating content since she was 8 years old. At 14, this seriously inspiring teen has grown her brand and become a notable name in the streaming world. She's partnered with some of the best brands out there, like ROCCAT, Turtle Beach, and Epic Games, and recently attended TwitchCon on behalf of Facebook Gaming, where she got to connect IRL with other creators.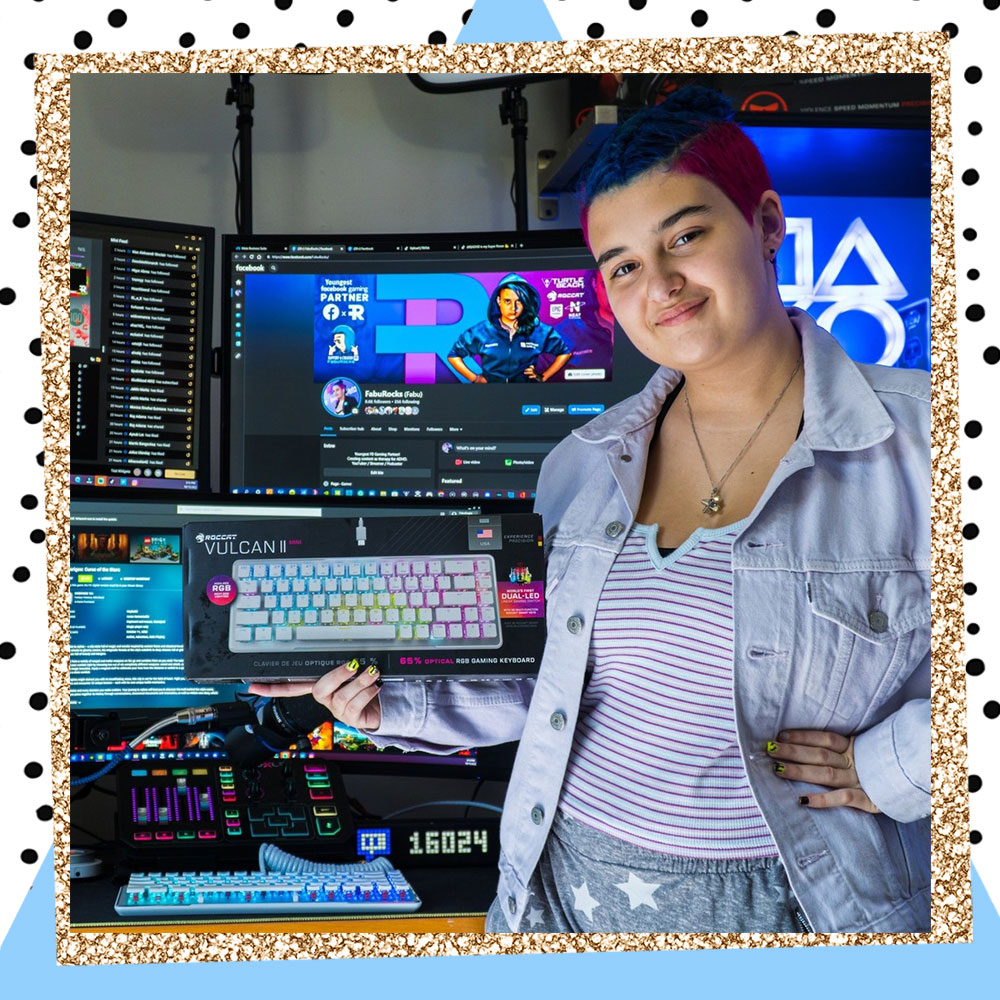 Fabu got her start in a surprising way – her love of gaming and making videos started as a way to help her with her ADHD and learning disabilities. Fabu's family quickly discovered the impact that YouTube and gaming therapy had on her schoolwork and rallied behind her to help her thrive as both a kid and a creator and connect with other families. Now, Fabu does everything from gaming live streams to unboxing videos and educational shorts about life with ADHD.
Fabu shines as an empowering role model and always reminds her fans to believe in themselves, be kind, and to be proud to be themselves. Whether you're passionate about gaming, want to start a cooking channel, or want to share your artistic creations with the world, you're never too young to follow your dreams – and Fabu is here to help!
She's put together a guide for aspiring young streamers who are just getting started to give you a jumpstart in creating content that is memorable, engaging, and most importantly, fun to make!
FabuRocks Shares 10 Tips for Becoming a Pro Streamer: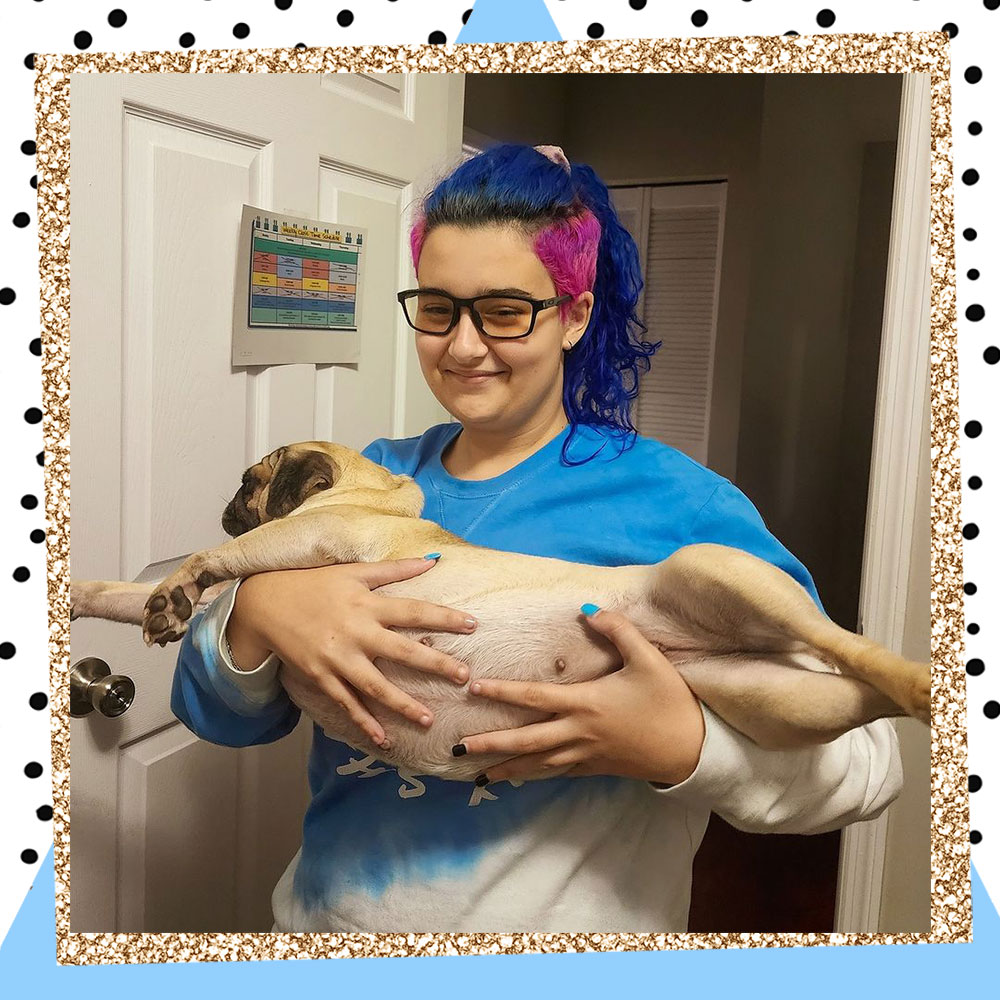 Hi! I'm FabuRocks! I'm currently 14 years old and the youngest Facebook Gaming partner. I've been creating content and streaming since I was 8 years old as a form of therapy for my ADHD and learning disabilities. Here are my 10 tips on how you can follow your dreams of becoming a pro streamer!
Parent Support:
As kids, we can't do it by ourselves. You'll need support from a parent, guardian, or trusted adult. My parents have been there by my side every step of the way.
Following Platform Rules:
The majority of streaming platforms require you to be 13+ to stream with parental consent. Some platforms, like TikTok, require you to be 16+ and soon will be changed so that only 18+ can live stream.
Please make sure you read the rules regarding the age requirement to live stream often, as these platforms change their policies periodically without notice.
Stream What You Are Passionate About:
Make sure you are playing games you enjoy and are passionate about. Some streamers will play popular games to grow their channel, but if you are not enjoying the game, your audience can tell. No one wants to watch someone who doesn't even like the game they are playing.
My advice is to stream whatever you are passionate about – whether it's gaming, cooking, or something else entirely. Remember, have fun! If you are not having fun, nobody is having fun.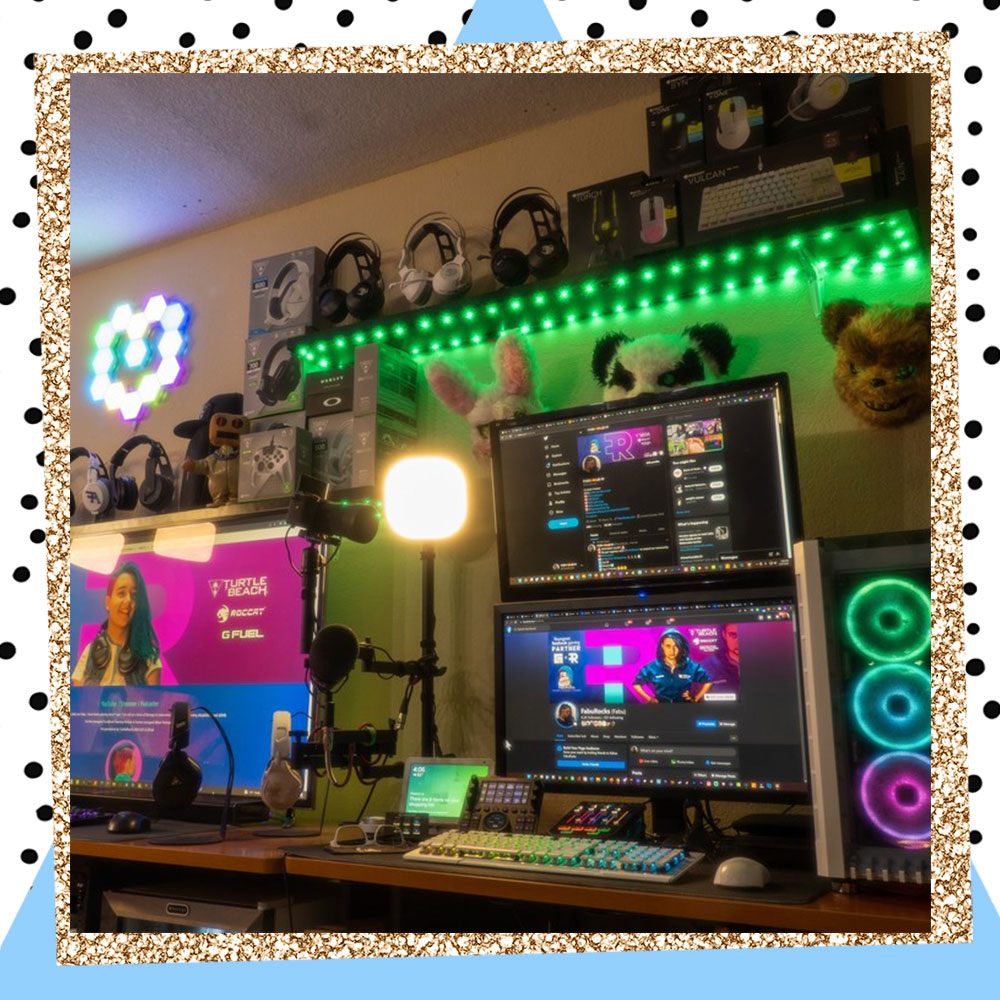 Your Content Creator Name is Important:
The name you choose for yourself should be meaningful to you and should be clear and easy to remember. You may love Pandas, and your favorite number is 80, however, Pandaz_80 is not a great choice – try to make it memorable.
Image Matters:
How you present your channel and express yourself matters. Remember, you are your brand, and first impressions are what brands see and what they take into consideration when deciding to work with you. Present your channel in the best way possible, and always be professional when interacting with potential partners.
Invest in Yourself:
That includes your equipment, camera, microphone, PC, and console. This will lead to you making high-quality, professional content. You can get started with what you have, but better gear tends to lead to better content.
Want a chance to snag some top-tier tech? I teamed up with YAYOMG! to giveaway some gear! Click HERE to enter to win an Ultimate ROCCAT Streaming Starter Kit!
Dedication and Consistency:
I know you have school and friends, but consistency and dedication to your stream schedule are necessary to grow as a streamer.
Make a schedule that works for you, and stick with it!
Engage With Your Viewers:
I think this is crucial. While live streaming, you need to look at the chat and respond quickly. Remember, this is fun, but you also must interact with your chat and connect with your audience. If you don't, most will leave because they'd rather watch someone else who does give value to them. 
Diversify Your Content:
This one is pretty important because you should not have all your eggs in one basket.
WHAT DOES THIS MEAN? You should stream on one platform, post videos on another, create short content on another, and connect with your community on another. It sounds complicated, but it's not.
For example, I stream on Facebook Gaming, post my videos on YouTube, post my short content on TikTok, what I do in IRL goes on Instagram, and I chat with my community on Discord. This helps reach new followers but also means you're not stuck if one service goes down.
Have Your Priorities Straight:
Never forget that school, doing chores, and spending quality time with your family are always a daily priority.
Your streaming career is important, but you should always step away and focus on the people and things you love.
Now that you have Fabu's advice at the ready, enter to WIN a ROCCAT Streaming Starter Kit – click HERE!