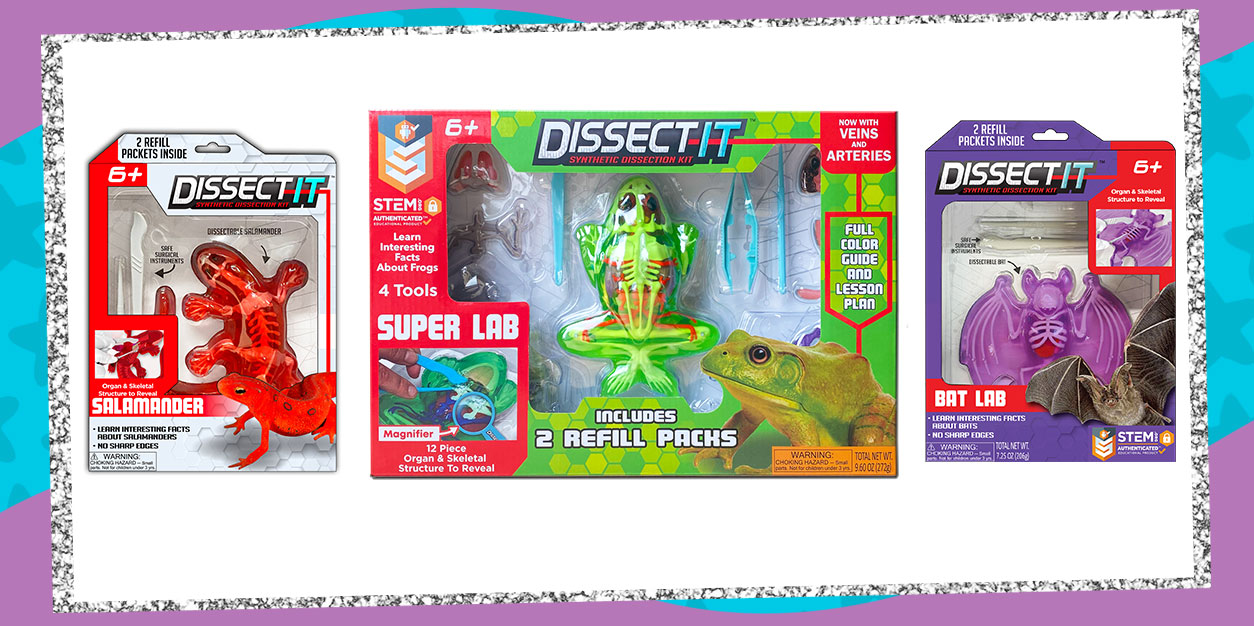 Dissect & Analyze Animals With Our Dissect-It Kit Giveaway
NOTE: We teamed up with Top Secret Toys for this Dissect-It Giveaway. All opinions are our own; we were under no obligation to give a positive review. Giveaway prizes provided by Top Secret Toys.
Whether you've dissected an earthworm in class or simply watched a TikTok about the subject, there's no better way to learn about animals than getting a hands-on look at how they work inside. But for many animal lovers, the idea of dissection just doesn't feel right – which is why we're loving these Dissect-It Synthetic Dissection Kits! These mini science labs in a box allow you to explore the inner workings of mammals, amphibians, and fish without having to actually dissect a real animal!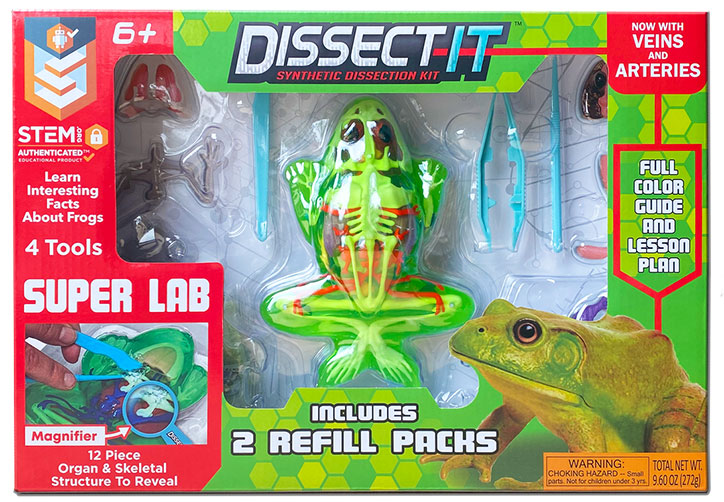 Each Dissect-It Kit features faux-animal anatomy housed in a colorful gel, allowing you to use surgical tools to make incisions, giving you a realistic feel without any of the ickiness. Once you've opened up your frog, bat, salamander, or piranha, the real fun begins as you explore skeletal systems, organs, and other animal anatomy up close. Each kit comes with a handy guide filled with interesting facts and an area to take notes for future reference. The kits also come with a few refill packs so you can refresh your gel base and start over anytime.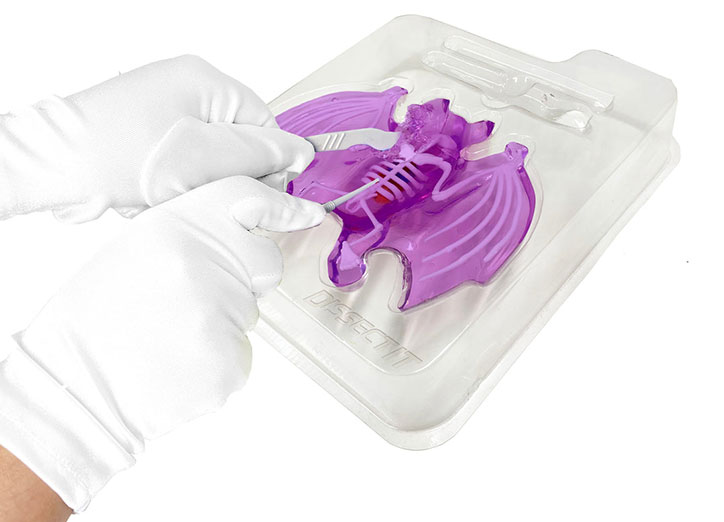 These kits are the perfect pick for curious kids who are always on a quest for more knowledge. That's why we teamed up with our friends at Top Secret Toys for a Dissect-It Giveaway! We're giving THREE lucky winners a chance to snag a Dissect-It Prize Pack so you can get hands-on at home with these exciting kits.
Ready to enter? Grab your favorite adult and have them enter below for your chance to WIN!
Dissect-It Giveaway: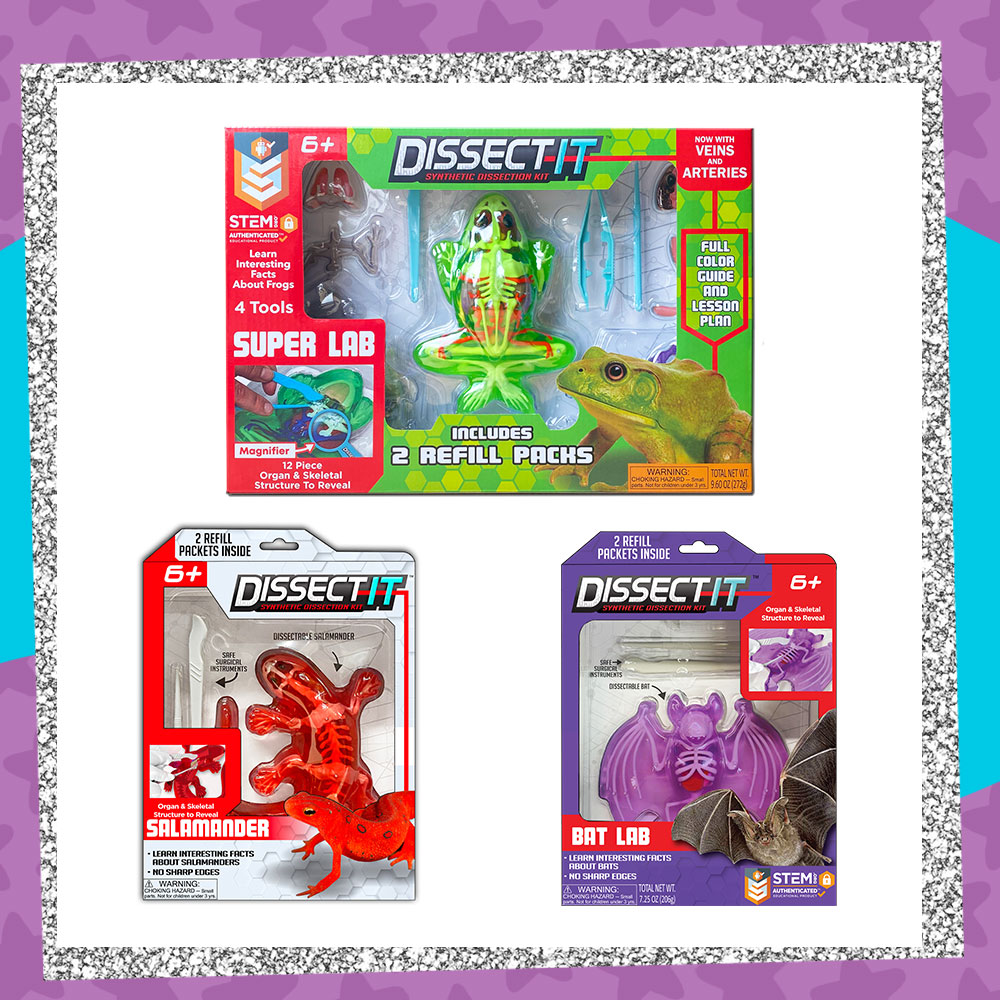 WHAT DO I WIN?:
THREE (3) lucky winners will receive a Dissect-It Prize Pack that includes:
– ONE (1) Dissect-It Super Frog Lab Kit
– ONE (1) Dissect-It Salamander Kit
– ONE (1) Dissect-It Bat Kit
*Prizes generously provided by Top Secret Toys.
HOW DO I ENTER?:
Grab a parent or guardian and have them fill out the form below by September 14, 2022 at 11:59pm ET.
Giveaway runs from 08/31/22 at 03:30 pm ET through 09/14/22 at 11:59 pm. Open to US residents ONLY. Be sure to read the fully detailed rules HERE before entering.
THIS GIVEAWAY HAS ENDED AND THE WINNERS HAVE BEEN CONTACTED.
You must be 18 or older to enter. Please, only ONE entry per person. If selected as a winner, we will provide your parent/guardian with an affidavit to confirm that you are a valid winner who has permission to win. They will be REQUIRED to sign and return the affidavit to YAYOMG! to claim your prize. Prizes will not be mailed out without signed parental consent.
WE THINK YOU'LL ?HEART? THESE POSTS:
✨GIRLS WITH INFLUENCE: Get to know sisters & YouTubers Cilla & Maddy from JKrew!
?SHINE BRIGHT: Catch up with our Shimmering Star of the month, singer and actress, Abigail Zoe Lewis!
✨FIERCE READS: Our empowering pick of the month is Alliana, Girl of Dragons, a Cinderella story with a fantasy twist!