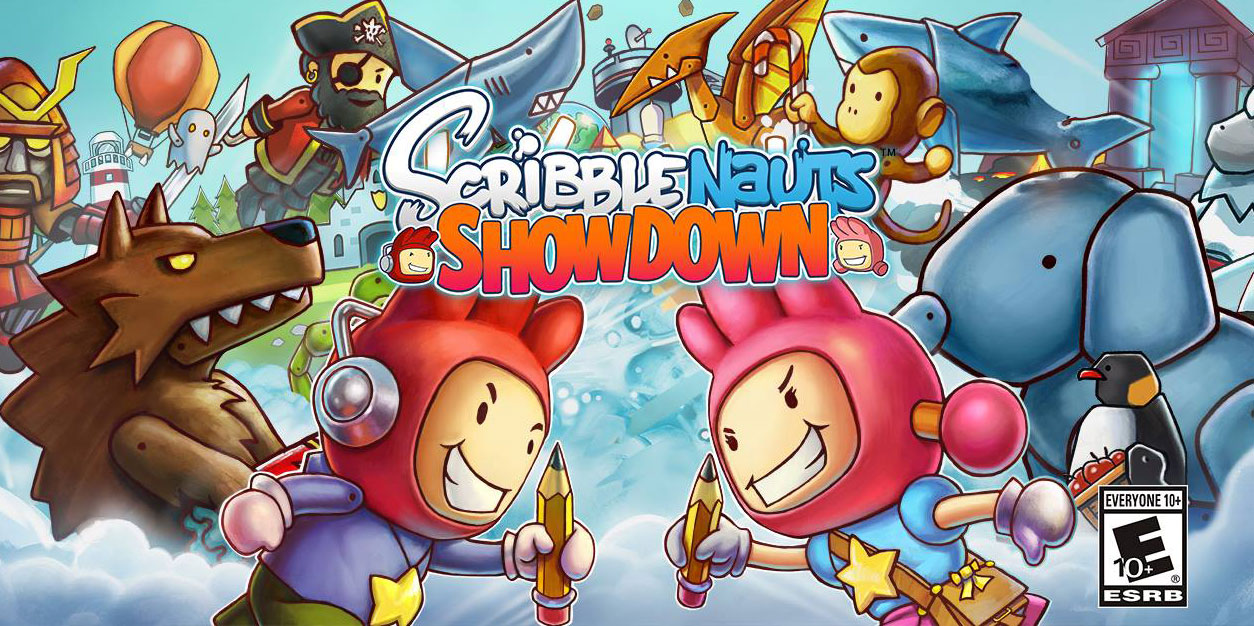 Scribblenauts Showdown is Hitting Consoles This March
As huge fans of the Scribblenauts series, we couldn't be more excited about this news – the series is returning with Scribblenauts Showdown. Maxwell is bringing some new friends and new tricks along for the ride! This new game with an imaginative multiplayer twist is headed to the Nintendo Switch, PlayStation 4, and Xbox One from Shiver Entertainment and Warner Brothers Games. Ready, set, PARTY! Watch the trailer here.
Scribblenauts Showdown Announcement Trailer:
The announcement trailer gives us a quick glimpse into what a Scribblenauts Showdown word-battle might be like. It starts with an innocent game of Rock, Paper, Scissors and hilariously escalades to include flamethrowers, dalmatians, bananas, and more! It's obvious that despite switching developers since the last release, it hasn't lost the sense of humor, creativity, and charm that really makes the series stand out.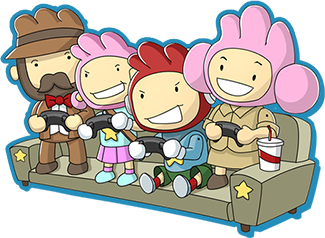 Scribblenauts has always been a fun game to play with friends and family by your side, but a true multiplayer experience is about to come to life this Spring! In Scribblenauts Showdown, players will be able to compete in a series of over 25 minigames. In Showdown mode, you can play solo or with up to four players, participating in different word-based minigames. "Wordy" type games will require you to have the most clever or creative solution to outsmart your opponents, and "Speedy" type games will require you to be the sharpest and the fastest.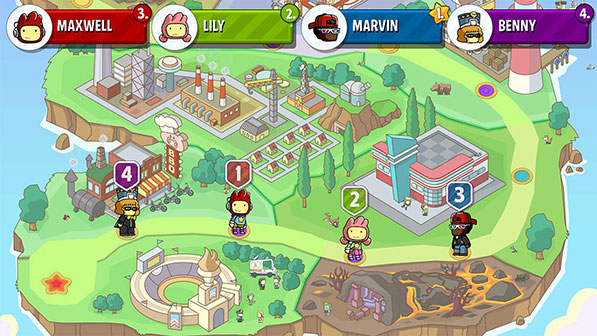 Since this is a party-game, there will be a gameboard for players to go around and lots of fun ways to get ahead. There's no word on specific mini-games yet, but the website gallery features images that look like dance-offs, cooking challenges, piñata smashing, and even a basketball tournament. We're super intrigued to find out how all of these elements will come to life in the game.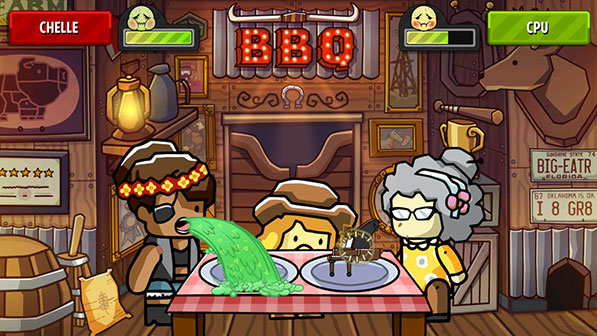 One thing we do know for sure is that players will be able to conjure up objects using the 35,000+ word dictionary, making the possibilities almost as endless as your imagination. If you've ever played a Scribblenauts game before, you know that anything you can dream up comes to life right before your eyes. Even though the dictionary does have a limit, it rarely ever feels that way.
According to the official announcement, players will also get to choose from Versus mode and Sandbox mode. Versus Mode will let "two players can go head-to-head in more than 25 mini-games that vary in every session. The mini-games can also be enjoyed by a single player. Versus mode allows continuous play of games by shuffling players into the game after game for non-stop fun."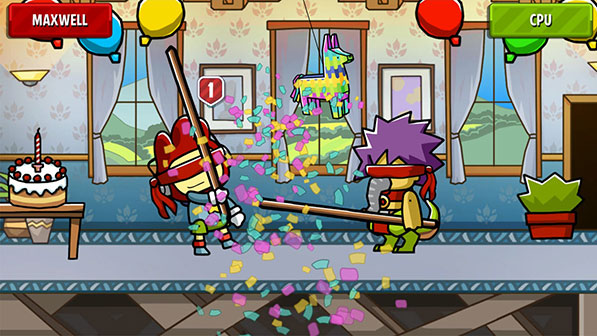 In what sounds the closest Scribblenauts we all know and love, "where anything can happen," is Sandbox Mode. This mode brings eight new Scribblenauts levels to life, allowing you to unleash your creativity in a big way by conjuring up literally anything you can think of to solve puzzles, gain achievements, and collect Starites.
There will also be hundreds of costume pieces, headgear, accessories, and vehicles that you can use to design a custom character to represent you in the game, lots of which can be unlocked by playing the game, unlocking achievements, and more.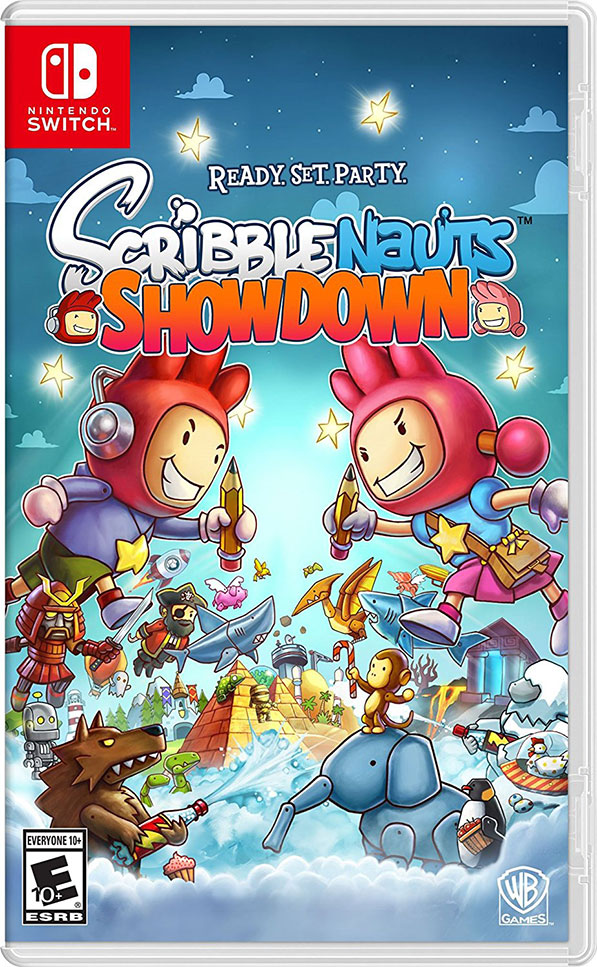 We have to say, after not seeing a Scribblenauts game since the DC Comics-themed Scribblenauts: Unmasked almost four years ago, we're thrilled to see that the series has been given new life! We can't wait to play it this Spring when it hits consoles on March 6th. If you're like us and can't wait to get your hands on a copy, you can pre-order now via the Scribblenauts website.
Love games that get you feeling creative and thinking outside the box? Check out Nintendo Labo, new DIY-kits coming this Spring from Nintendo!