The Animal Jam Winter Box is Overflowing with Cuteness
NOTE: We received this product for free from CultureFly in exchange for a fair and honest review. We were under no obligation to write a positive review.
The Winter Animal Jam Box from CultureFly has arrived, and it's filled with lots of super cute accessories to get you through the chilly temps, snow days, and any other winter adventures that may come your way. Every Animal Jam Box experience starts the same way, with the utterly adorable box! This time the box features lovely pastel blues to go along with the wintery theme.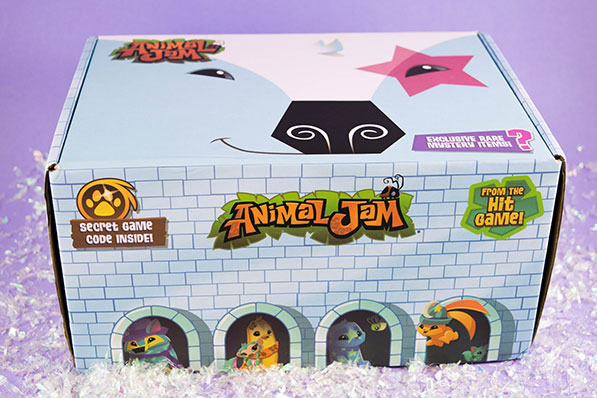 Each side of the box features an icy igloo filled with animal friends from the game, and up on top, you'll find the smiling face of a Polar Bear greeting you as you get ready to unbox your new stuff. All of the items in the Animal Jam Box are a mix of limited edition items that are exclusive to the subscription and products you may see in stores eventually, but as a subscriber, you're getting them first! Let's see what extra special goodies were packed inside this time around!
Unboxing the Animal Jam Winter Box: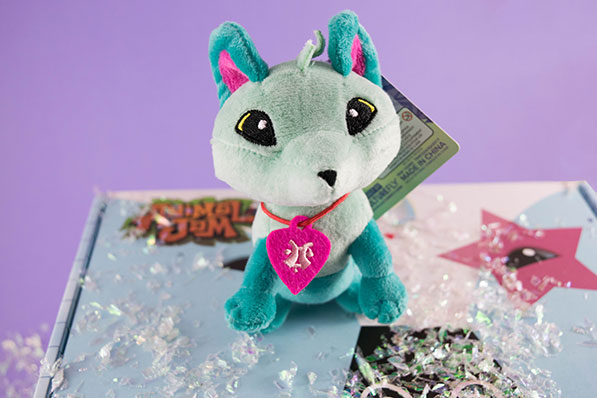 Arctic Fox Plush:
This snuggly Arctic Fox is the perfect companion to bring along with you on all your winter adventures or snuggle up with you get home and need to warm up.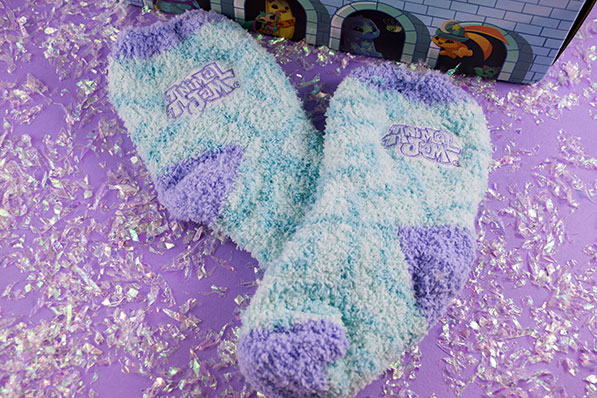 Cozy Animal Jam Socks:
Speaking of getting warm, these cozy socks are perfect for any Animal Jam fanatic. They're super fluffy and pair perfectly with a mug of hot cocoa or snuggled inside a snow boot.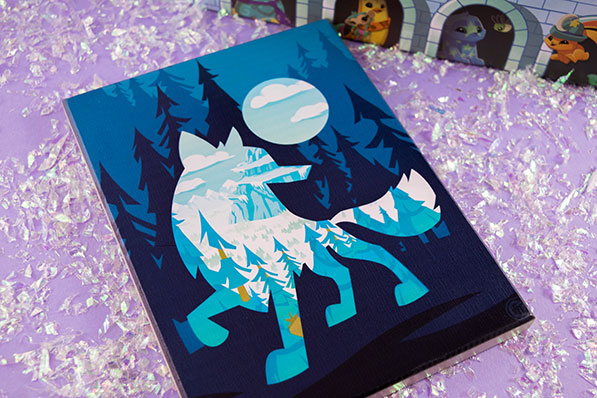 Arctic Fox Wall Art:
This might just be our favorite item in the box this time around! This wooden Arctic Fox wall art is beautifully designed and makes an excellent addition to your bedroom, locker, or wherever you choose to hang it.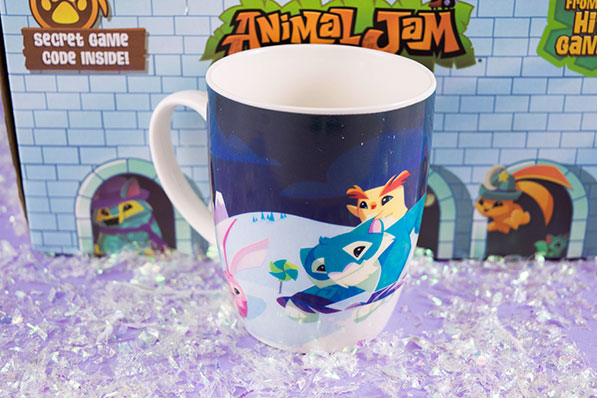 Color Change Mug:
Pour yourself a warm, soothing cup of tea, hot cocoa, or even soup and watch the colors change on this jammerific mug. The cute winter scene wraps around and will totally make your day and warm you right up as the sky turns from a warm sunset to the chill of a wintery night.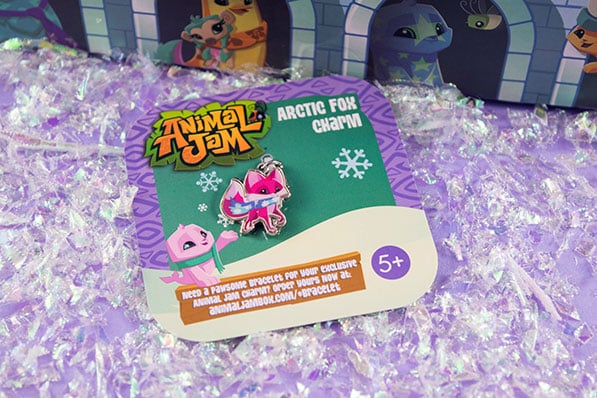 Arctic Fox Charm:
Even though there are three Arctic Fox items in this box, they all look entirely different. The one you'll find on your charm is proud, pink, and ready to adventure alongside you on your charm bracelet!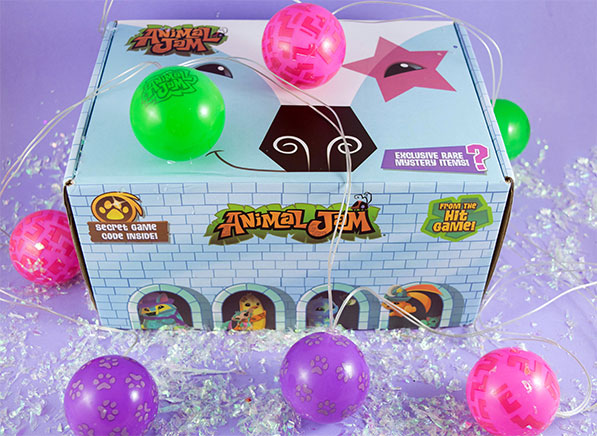 Jammin' String Lights:
String these lights up around in your bedroom, around your desk, or anywhere else you like to play Animal Jam. These colorful lantern lights will transform any room into your own personal Animal Jam den.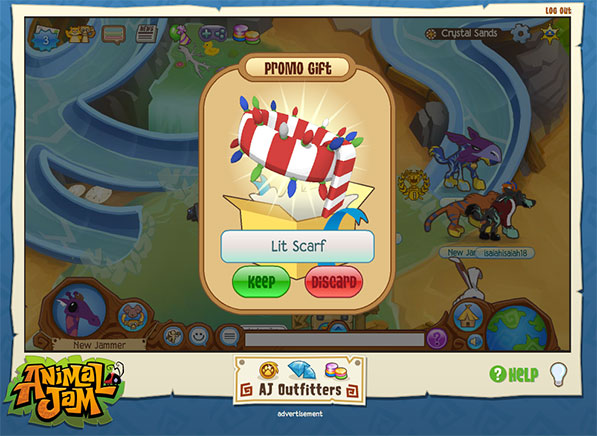 In-Game Bonus Item Scratcher Card:
What's the surprise in-game item this time around? A Lit Scarf! Striped white and red like a delicious candy cane and covered in lights, you'll love dressing up your animal in this super festive scarf.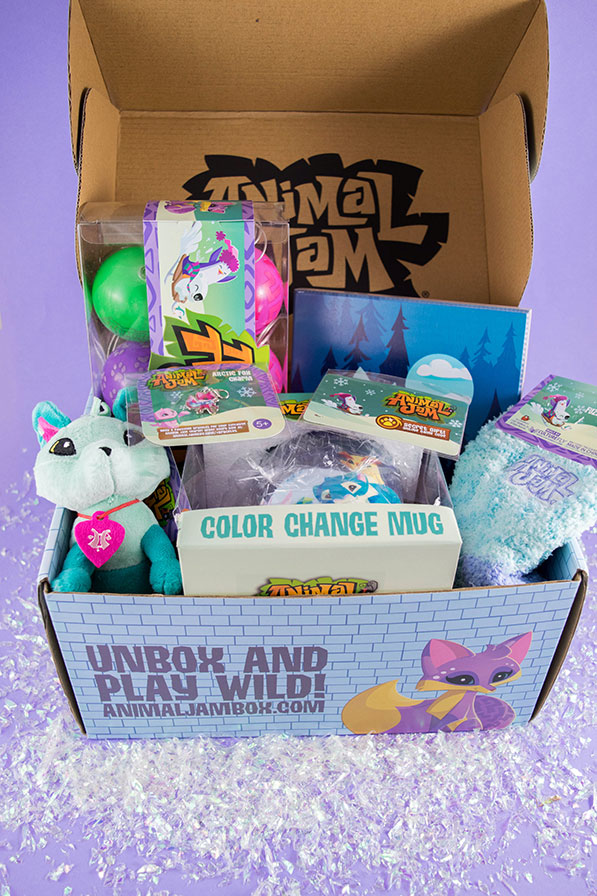 So, how can you subscribe to the Animal Jam Box? Grab a parent and head over to their website! There are two subscriptions available. Quarterly costs $25 a box (+S/H) and will auto-renew and ship out every quarter. The Yearly subscription is $23 per box (+S/H) and is billed in advance for the entire year, giving you access to all FOUR boxes. No matter which one you get, you can be sure you'll receive a ton of amazing Animal Jam items! Each box is filled with over $60 worth of value, making it totally worth it.
CultureFly also makes a bunch of other great boxes, including Shopkins Direct, the Despicable Box, and more. Curious? See what we found in the winter JoJo Siwa Box!