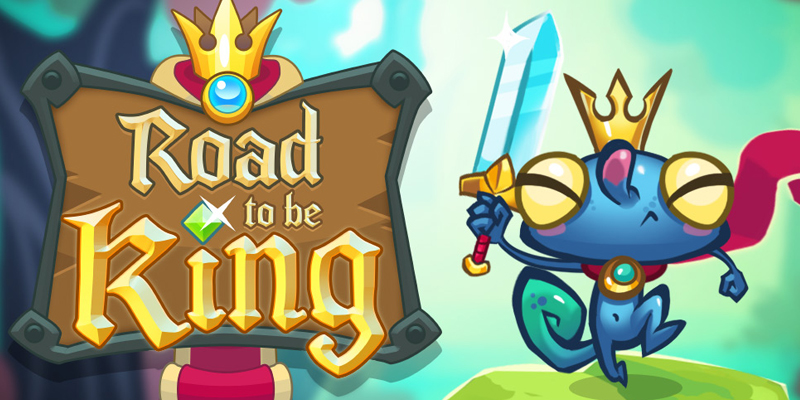 Road to Be King
Road to Be King is a super cute endless adventure game from Noodlecake Studios and NoHuman Studios. Check it out!
One of the most fun things about Road to Be King is that it's randomly generated, which means that the levels will be totally fresh and different each time you play! The game is really easy to learn – all you need to do is drag your little knight around the screen. Avoid obstacles, collect as many shiny gems as you possibly can (you use them to upgrade and buy items, so you'll definitely want to do this), and slice the heck out of bad guys! (Also watch as his hilariously long scarf flaps around the screen! It's such a cute touch.)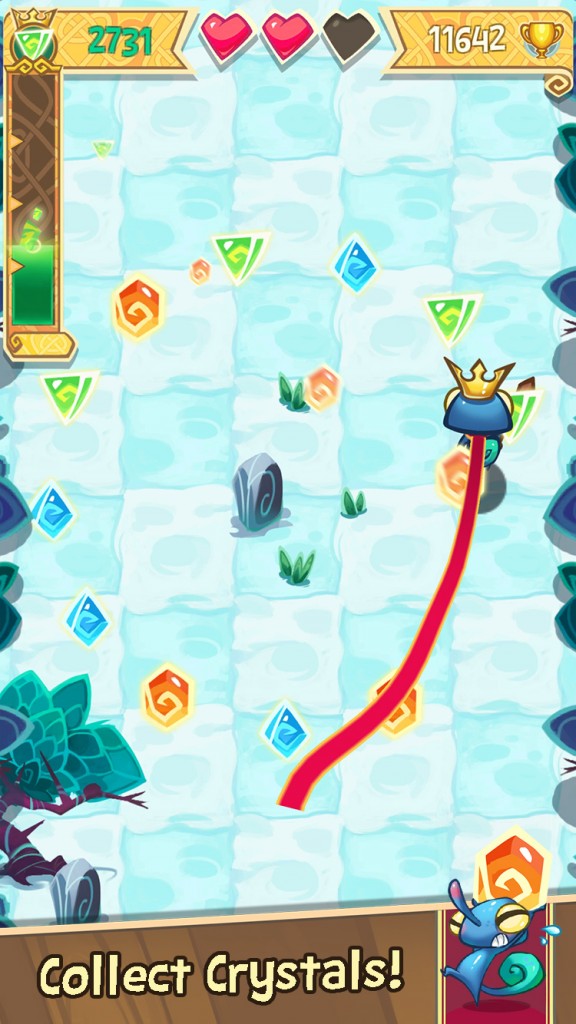 Unlike your typical "endless" genre game, you get 3 lives in Road to Be King, which means knocking into an obstacle doesn't automatically end the game. As long as you have lives left, you'll just keep going without having to start fresh. Once you lose all 3 lives, you have the option to spend gems or watch an ad to continue, or just end the round.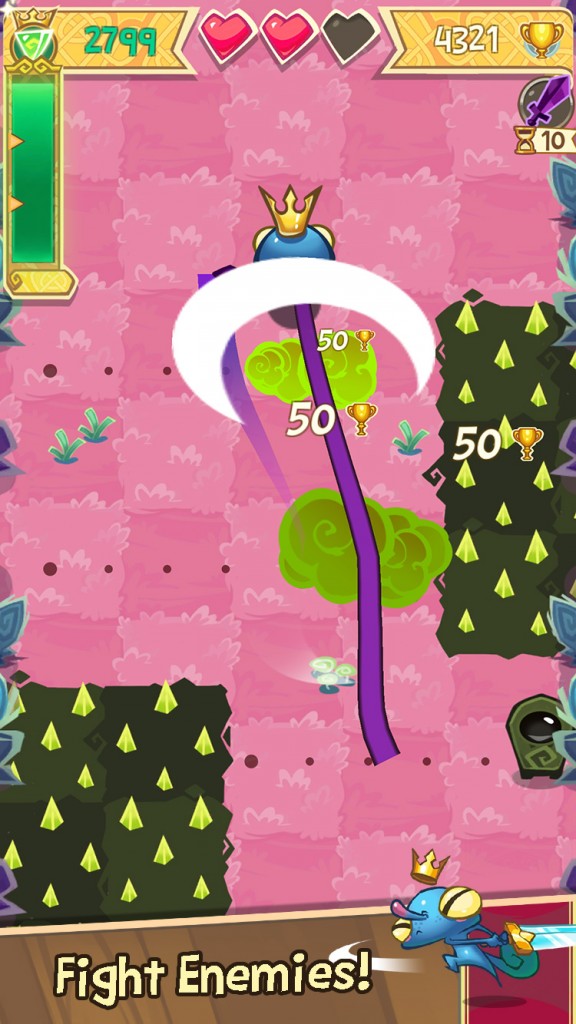 There's lots of items to collect and upgrade to make things even more fun, and there's over 30 achievements you can complete. It's got really colorful, fun graphics paired with a whimsical medieval inspired soundtrack, and it's an overall really fun little game. Oh – and did we mention it's FREE? Can't go wrong there!