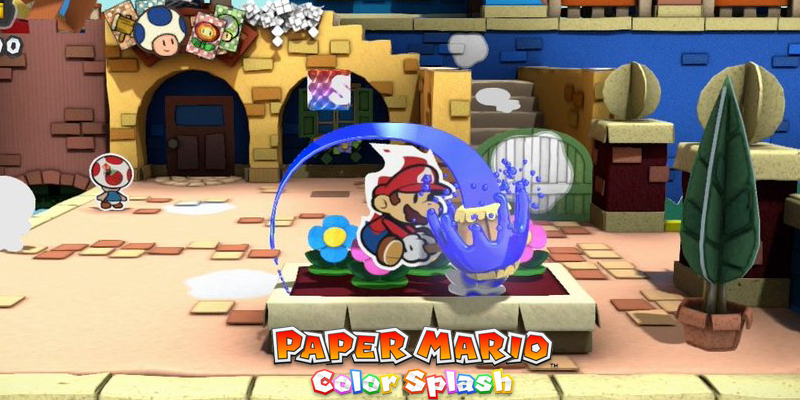 Paper Mario: Color Splash
During the latest Nintendo Direct, Nintendo announced a brand new addition to the Paper Mario series! It's called Paper Mario: Color Splash, and it's headed to the WiiU later this year. Check out the trailer.
In this new Paper Mario adventure, someone is stealing all the color from Prism Island, and you'll have to help Mario bring color back to the world using his brand new paint hammer. By smashing the paint hammer against an uncolored part of the world, you can restore color to the scenery, characters, and other objects.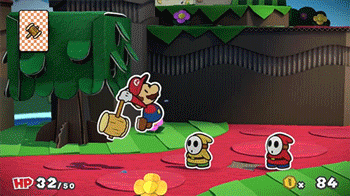 The battles are a little different in Color Splash, you'll need to use battle cards in order to take down your enemies. In order to use an attack, you'll need to paint and flick the card with your finger using the WiiU Game Pad. There are also other cards you can get to perform really unique special attacks. (Like the awesome fan attack you can see in the video above!)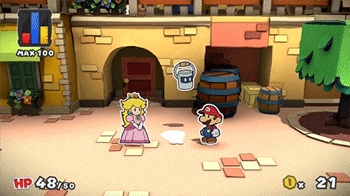 It looks like Color Splash has all the things everyone loves most about the Paper Mario series. A clever story, lots of LOLs, a mind bogglingly cool paper-y world. The game is giving us Mario Sunshine vibes so far, and we're definitely okay with that. As huge Paper Mario fans, we're feeling #blessed as heck that we're somehow getting two Paper Mario games in one year. Thanks, Nintendo! We owe you one.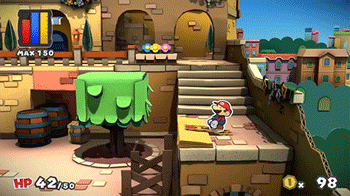 Nintendo has been on a roll with these arts and crafts inspired games recently (Yoshi's Woolly World, Kirby's Epic Yarn, Paper Mario: Sticker Star), and so we know that Paper Mario: Color Splash is destined for greatness! We can't wait to see more info revealed about Color Splash later this year – there will likely be