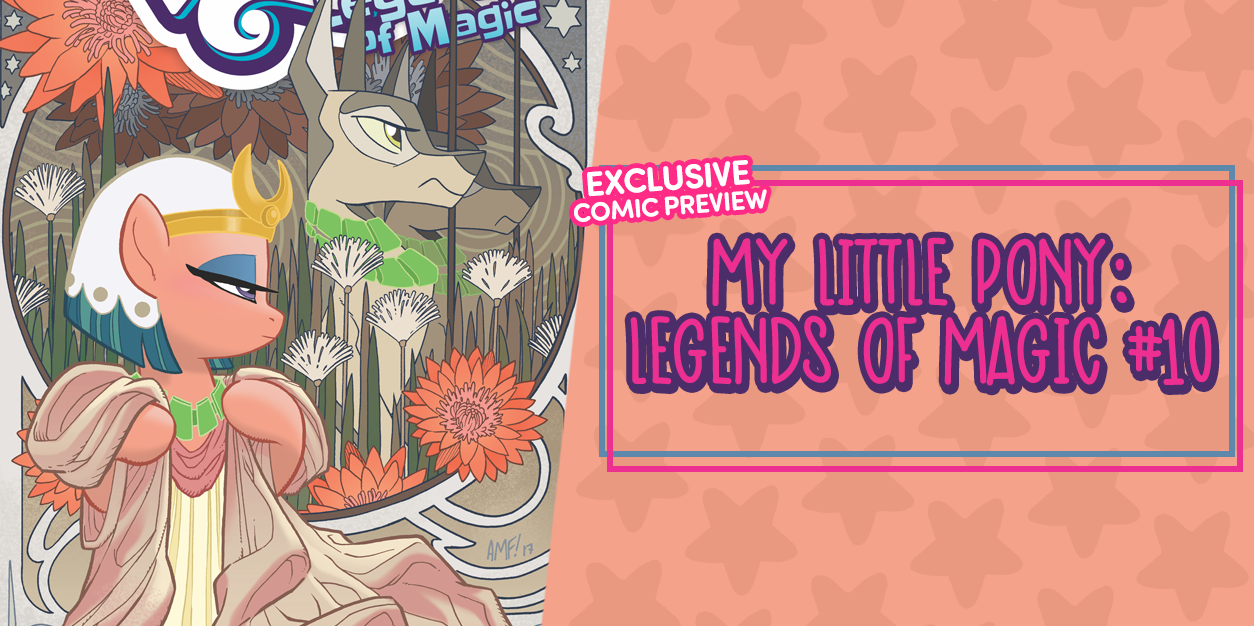 EXCLUSIVE PREVIEW – My Little Pony: Legends of Magic #10
It's been a minute since the last time we shared a preview for Legends of Magic, and things have gotten a bit, well, intense! We're sure plenty of you have been obsessively reading this comic series each month, but before we dive in to My Little Pony: Legends of Magic #10, let's pause for a quick refresher.
The Legends of Magic series began with Sunburst reading through the secret personal library of Starswirl the Bearded. He discovered the true legends of many iconic ponies throughout Equestria's history, and the first 5 issues of the series tell those tales. Each issue focused on the backstory of a specific legendary pony and their moments of courage, magic, and bravery. After discovering a book that belonged to Stygian, a super-smart scholar pony, he makes a huge discovery: a missing legend about how these ponies banded together to fight an unstoppable evil and save Equestria!
Our previews left off at Issue #7, where the story began to tie in with My Little Pony: Friendship is Magic, showing how the legends of the past inspire the ponies of today. If you're a fan of the show, you'll definitely want to catch up on this comic!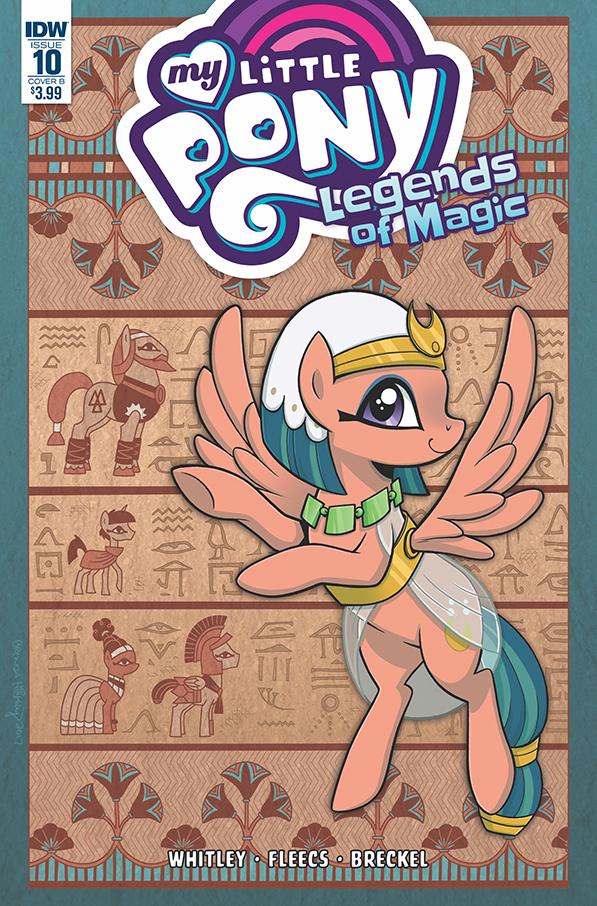 The past few issues have shown Stygian rounding up Rockhoof and Mage Meadowbrook for their important quest, but it hasn't been easy. In My Little Pony: Legends of Magic #10, we see Stygian and Rockhoof attempting to convince Flash Magnus to join their quest, but he's not exactly thrilled about it. There's also another pony who gets involved in the action, we'll give you a hint – she's on the cover! It's Somnambula! Get a glimpse into how it all goes down in our EXCLUSIVE preview of the issue, courtesy of our friends at IDW Publishing!
EXCLUSIVE PREVIEW – My Little Pony: Legends of Magic #10:
This series is so action-packed, funny, and a true must-read for anyone who calls themselves a My Little Pony fan. Who wouldn't want to learn the secret lore and legends of Equestria and some of it's most gallant and fierce ponies? Legends of Magic #10 hits comic shops on January 24th!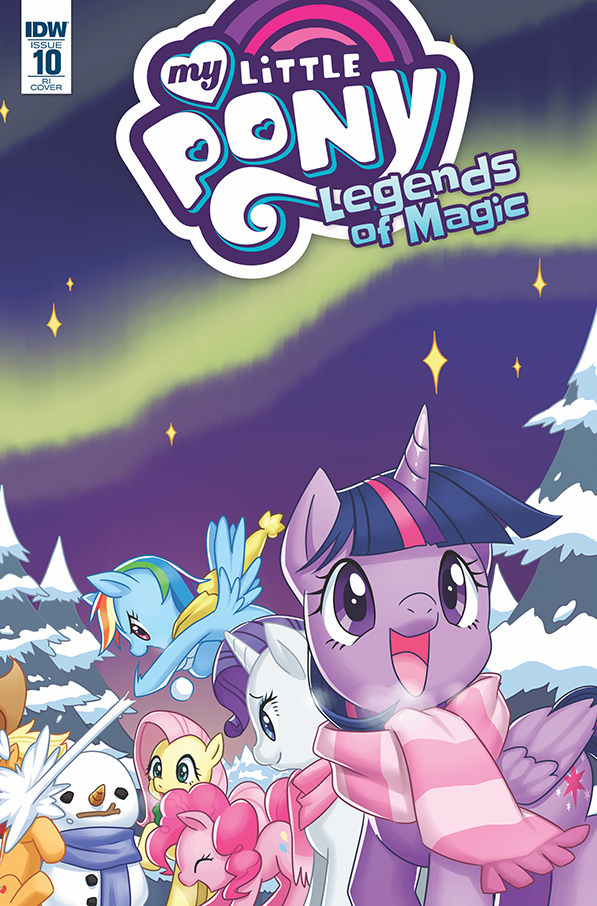 My Little Pony: Legends of Magic #10
FC • 32 pages • $3.99
Publisher: IDW
Writer: Jeremy Whitley
Artist/Cover Artist: Tony Fleecs
Subscription Cover: Brenda Hickey
Variant Cover: Low Zi Rong
SYNOPSIS: New dangers plague the legendary ponies, but with the help of a new member, they may be able to overcome the odds long enough to meet their true foe!