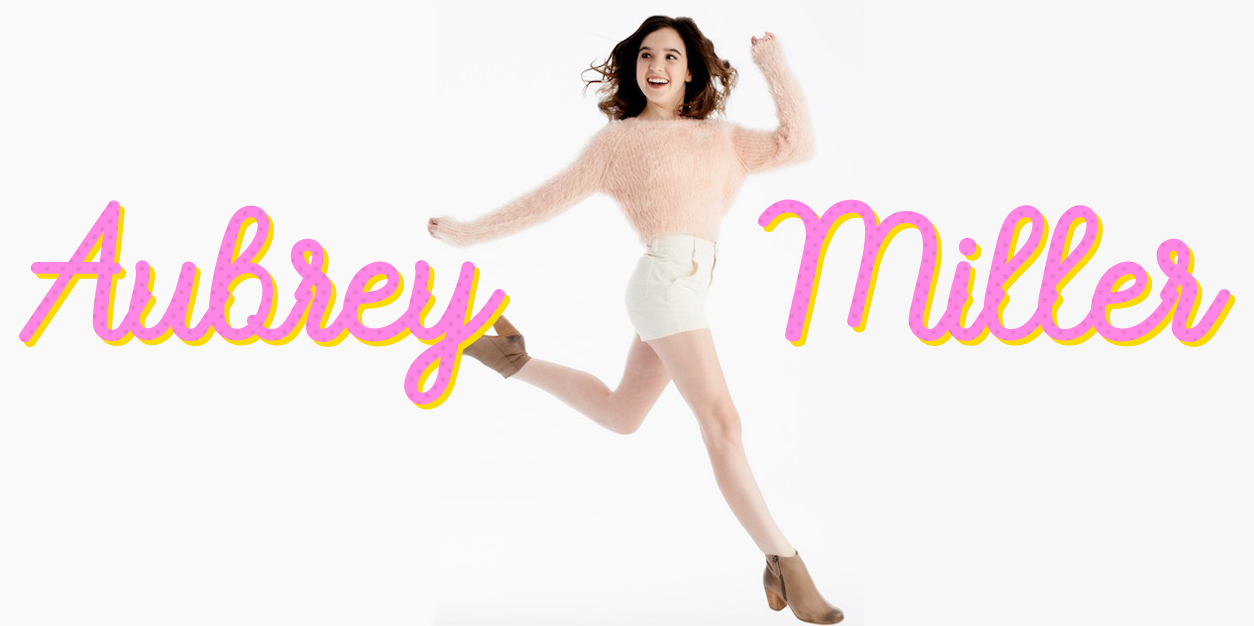 Aubrey Miller Dishes on Just Add Magic, Her Love of K-POP, & More!
Just Add Magic is one of our absolute favorite series and the second half of Season 2 is finally available to stream on Amazon Prime Video! Not familiar? If you love magic, baking, and twisty-turny mystery then you'll love watching this binge-worthy show. We chatted with the amazing Aubrey Miller who stars as Hannah, one of the three leading roles in the series.
On-screen BFFs Kelly, Hannah, and Darbie work together to whip up magical recipes and get to the bottom of the mystery that's taken over the town of Saffron Falls, but we wanted to know more about what Aubrey is like in real life!
Keep on reading to get to know Aubrey Miller as she talks Just Add Magic, her love of K-POP, and what magical recipe she'd create if given the chance.
Get to know Aubrey Miller:
The second half of Just Add Magic Season 2 just hit Amazon Prime. What can fans expect to see?
AUBREY MILLER: Fans can expect to see someone new who comes into town and throws the three girls into a situation of solving another mystery where more magic is needed. A lot of things happen this season and fans can look forward to exciting new adventures, new characters, more spells, and of course a ton of magic.
Is there anything you've learned from your Just Add Magic character, Hannah Parker-Kent?
AUBREY: What I've learned from my character Hannah is that even though having a magic cookbook is really awesome, there is so much real magic around you that you don't really need magical spells to achieve and deliver love, kindness, healing, understanding, and friendship.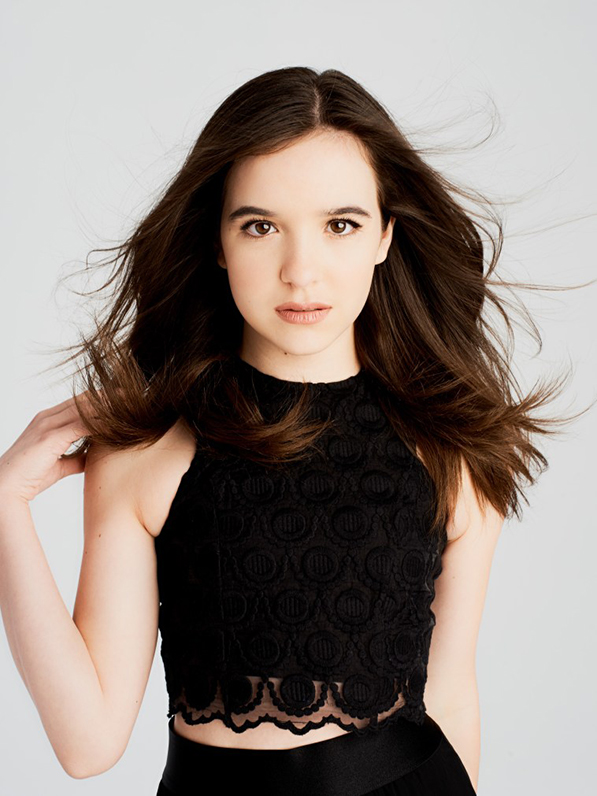 Photo Credit: Kurt Lindner
If you could create a magical recipe of your own, what would it be called and what type of spell would you like to cast?
AUBREY: Love Lasagna.
Peace, love, and harmony around the world. No cruelty, no hate, no war, no anger, no suffering… just LOVE!
We hear you're quite the foodie IRL, what are some of your favorite recipes to make at home?
AUBREY: One of my favorite things to make at home is my mom's veggie tacos, and since I'm a vegan, I also really love to make my veggie and bean salad. I always top it off with my mom's specialty salad dressing! She's quite the cook herself, so I think that's where my love of cooking comes from. My favorite dessert to make for guests or a party is my pumpkin chocolate truffles. These are also vegan but the guests don't know that little fact and they are a big hit every time.
You're an extremely talented dancer and often post your performances on YouTube and Instagram. If you could be a backup dancer on anyone's tour, who would you choose?
AUBREY: I would love to dance with BTS. They're my favorite K-POP group. It would be an honor to have the opportunity to dance on stage or in a video with them!
Tell us a little about your love of K-POP. What are you listening to at the moment?
AUBREY: There are many reasons why I love K-POP. The dancing and music just gets to me. OK, and the guys are cute too – but even more so, I have a huge amount of respect for K-POP artists. I enjoy so many different K-POP songs and groups that it's hard to limit my list to just a few favorites.
Serendipity and DNA are just two of the many BTS songs on my "Favorite" playlist. Peek-a-boo by Red Velvet, Heart Shaker by Twice, I Will Go To You Like the First Snow by Ailee, and Energetic by Wanna One are some of my other current faves! K-POP is my "get-a-way."

Hannah can always be seen wearing one of her signature headbands. Do you have a signature or go-to way to accessorize your real life looks?
AUBREY: My favorite way to accessorize my outfits is with dainty necklaces, hoop or dangling earrings, and I recently went on a shopping spree for hats… I'm obsessed.
When you're not on-set or performing, what do you like to do to relax?
AUBREY: I love hanging out with my family and friends, watching K-dramas, watching videos, baking, bike riding and going to the farmers market with my mom!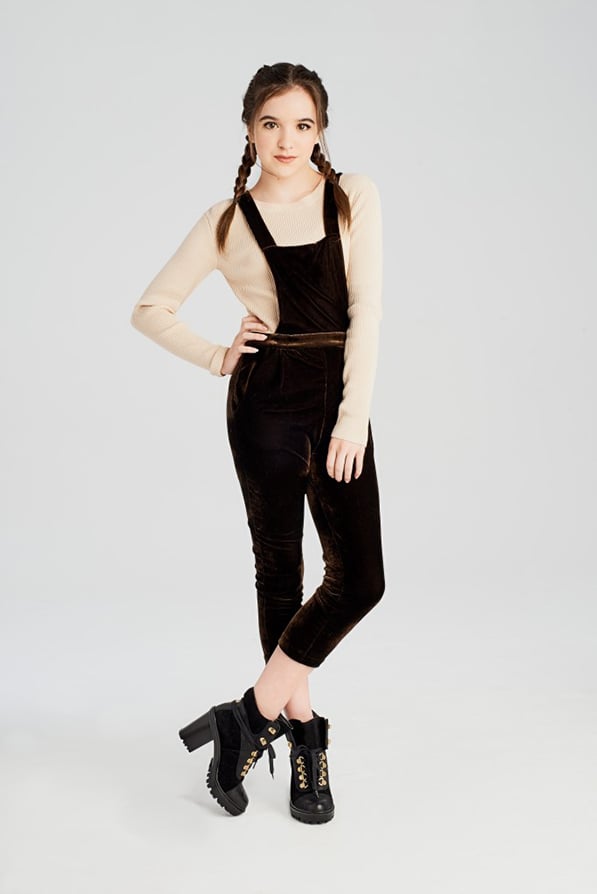 Photo Credit: Kurt Lindner
What is something your fans might not know about you?
AUBREY: I was raised a vegetarian from the start, but in my teen years I became a plant-based vegan alongside my mom.
What is the best advice someone has ever shared with you?
AUBREY: One of the best pieces of advice I like to live by is, "There is no such thing as rejection. God has a perfect plan for you and He will open the doors that are meant for you."
Another wise piece of advice I love is, "People who are bullies or have an unkind spirit are suffering within, and they were like that way before they ever met you, so don't take it personal, but instead, pray for them because if you don't who will?"
We hope you guys loved learning more about Aubrey! Be sure to check out the thrills, surprises, and hilarious moments in Season 2 of Just Add Magic, now streaming on Amazon Prime Video. Want to know even more about the show? Check out our interview with Olivia Sanabia who plays Kelly Quinn!