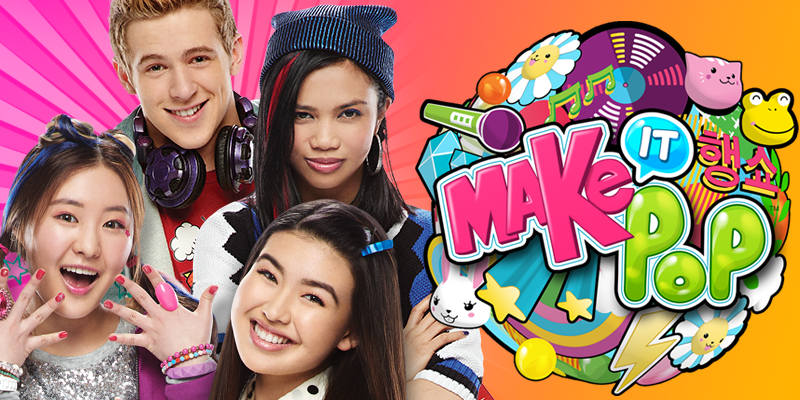 POLL: Who's Your Fav "Make it Pop" Character?
"Make It Pop" finally premiered last night on Nickelodeon, and we're totally loving it! Miss the premiere? Make sure you catch up, because "Make It Pop" is airing one episode every weekday from now until May 1st. That's TWENTY episodes!
Make It Pop follows three roommates at Mackendrick Prep, Sun Hi, Jodi, and Corki all share the same dream, to be in an amazing K-Pop band that will take the world by storm! Here's a little bit about the characters:
Sun Hi is the diva. She's obsessed with her phone, social media, and reaching ultimate stardom. She can be a little scatter brained, but when it comes to the spotlight, she's always on point.
Jodi loves fashion and is a great dancer. She's always ahead of the trends and wants to design her own fashion line on day.
Corki is extremely smart and kind of a bookworm. She is great at almost everything she tries, but was homeschooled before going to Mackendrick Prep, so she's a little behind on important life lessons like having a crush and going to school dances.
Caleb is an awesome DJ who works at Club Ry-Ri, which is a skating rink turned club. He's helping Sun Hi, Jodi, and Corki put their differences aside and use their unique interests to their advantage to help them become a famous K-Pop group!
Which Make It Pop character is your favorite so far? Vote in our poll!
[socialpoll id="2263535″]