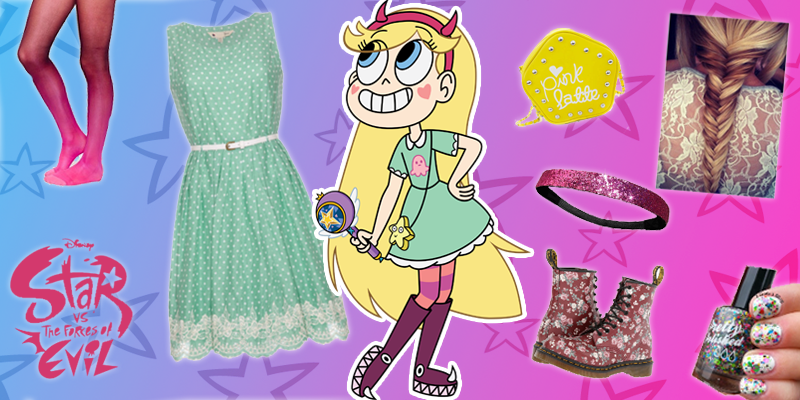 Star Butterfly Outfit
Star vs. the Forces of Evil is a delightfully weird, fun little show on DisneyXD. On Mewni, her home dimension, Princess Star Butterfly is expected to act like a proper princess – but Star's love for battling monsters force her parents to send her away to Earth. Star is sent to Echo Creek to live with the Diaz family and quickly befriends their son Marco and dives head first into the world of high school! If you're still not convinced that it's a great show, Star's bestie is a floating unicorn head! That should be all you need to wanna tune in!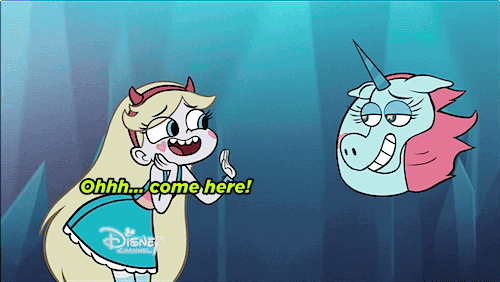 You're probably already looking at Star's outfit like "OMG how can I a pair of those crazy monster shoes?!". We can't help you there – but we DID put together an awesome Star Butterfly outfit that you can easily create from things you already have in your own closet!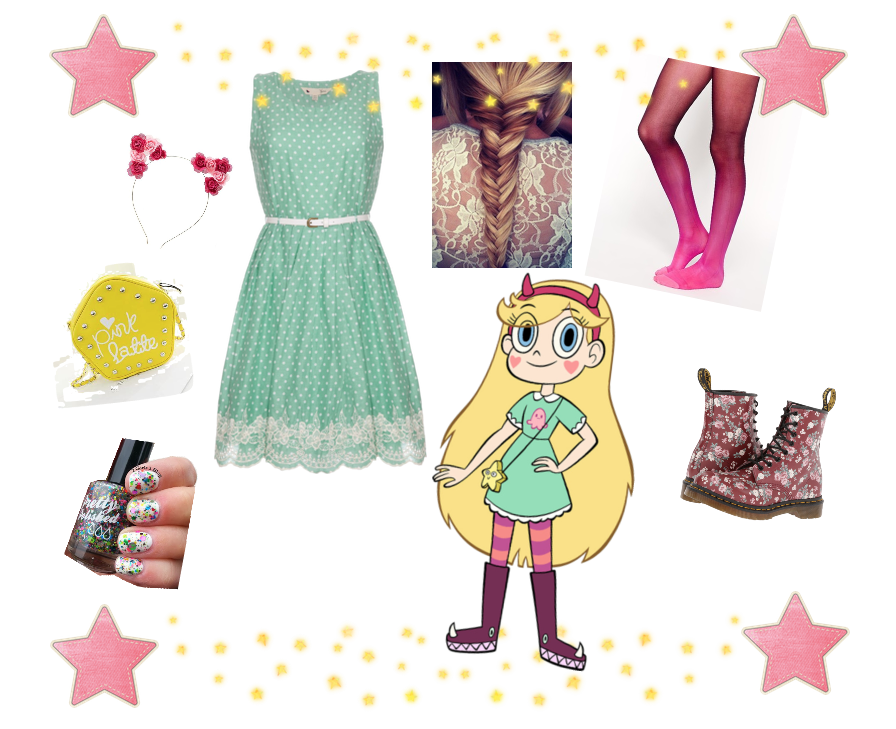 The main piece of Star's outfit is a pastel green dress. We picked a polkadot dress for our look, but you can totally rock a solid dress that's more like Star's. If you're the crafty type, you can try adding a DIY decal of the little pink blobby thing that Star has on her dress. Next, add a pair of pink tights and a kick-butt pair of shoes. Star's tights are striped, but we picked a super cool ombre pair, and a pair of floral Doc Marten boots. Doc's are actually kinda pricey, but there's plenty of similar style boots out there that are perfect for adventuring! However, you find a pair of awesome monster shoes like Star's – definitely rock those instead.
Pull your Star Butterfly outfit together with some accessories! A devil horn headband would be fun for Cosplay or Halloween – but definitely won't fly at school. Fret not though, any pink headband will do. (Bonus points for flowers or glitter!) Add in a yellow bag, star shaped or not, and your Star inspired outfit is complete!
Jazz it up with a pretty fishtail braid or matching nail art to bring your outfit to the next level (or in Star's case, dimension!)