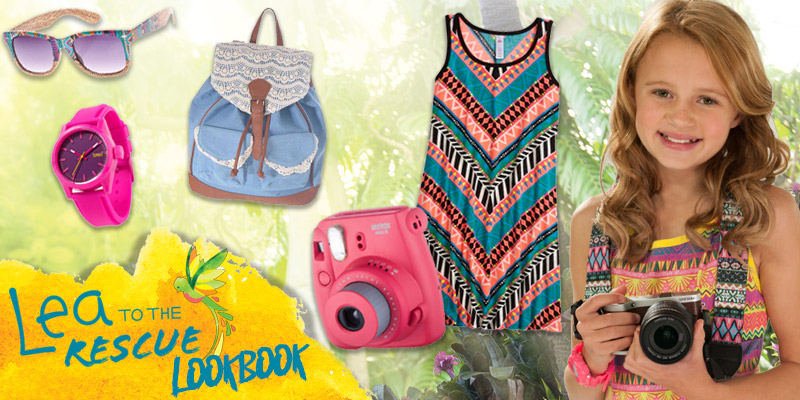 American Girl – Lea Clark Lookbook
If you're a fan of American Girl, you probably know all about Lea Clark, the 2016 Girl of the Year. When Lea was announced, we posted all about how totally awesome she is – from her interest in photography to her love for animals to her adventurous spirit. Lea's new movie, "Lea to the Rescue" is out today for digital download, so we thought it was the perfect time for a Lea Clark Lookbook!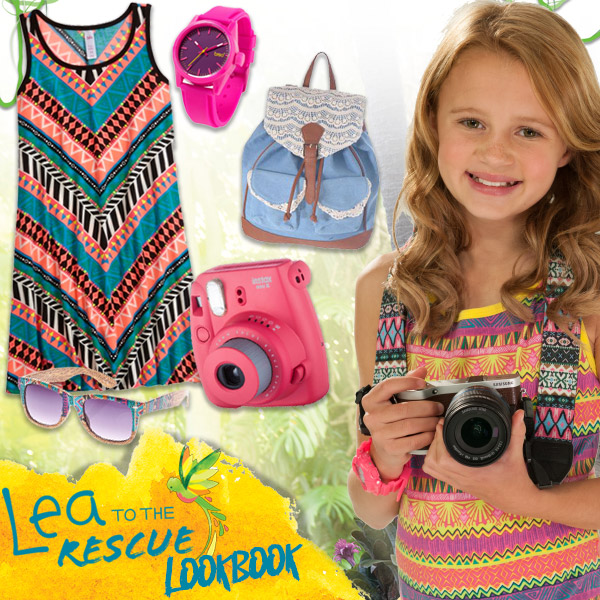 Since Lea's story takes place in Brazil, her style is very summery, which is perfect – since the warm weather has officially arrived. Lea rocks a lot of pretty aztec pattern dresses and colorful tops when she's just hanging out, and a more rugged cargo pants and hiking boots style when she's spending time in the rainforest, photographing animals. Since Lea loves photography, we thought a camera was appropriate. But since not everyone knows how to use or can get their hands on a legit fancy camera like Lea has, we chose a Fujifilm Instax. They're easy to find, come in a zillion colors, and small enough to carry with you on any adventure. Check out the gallery below for the full Lea Clark Lookbook, featuring lots of different ideas on how you can mimic Lea's adventurous style.
The new
"Lea to the Rescue"
movie picks up where the books leave off, where we find
Lea
about to leave for her most exciting adventure yet.
Lea's
brother
Zac
goes missing while studying ecology in
South America
and
Lea
believes that he's mixed up with a group of scary animal poachers. She convinces her mom that they need to head to
Brazil
to find him and help save the animals along the way. You can download the movie today (May 31) or wait until
June 14th
to pick up the
DVD/Blu-Ray.
Either way, you're in for a wild adventure, and now you can dress just like
Lea
when you watch!