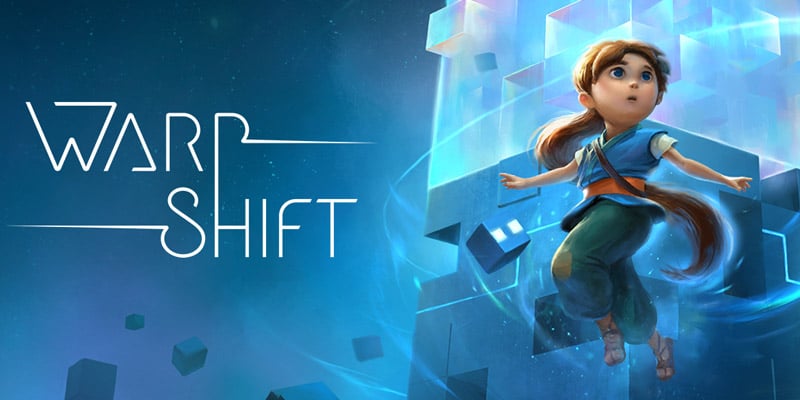 Warp Shift
Warp Shift is an artsy new mobile puzzle game from Isbit Games and Deep Silver Fish Labs that's both beautiful and challenging. Take a look at the trailer here and then read more about this exciting new game below!
Each level in Warp Shift is a maze of cubes, which you have to swipe and shift in order to line up the doors and help Pi find her way through. It works similar to a sliding picture puzzle, but instead of completing a picture, you're working to get Pi from the starting room to the exit portal in as few moves as possible. There's no timer, which means no pressure to complete things quickly. You're free to take your time and think things through to try and find the correct solution. Sometimes you can line things up and tap once, allowing Pi to float through the entire maze in one simple motion. Other times, you'll need to line things up one door at a time and tap to float her into a different room before you can continue.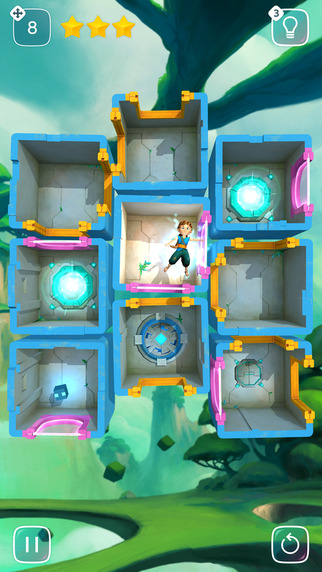 Things aren't always so simple, though. As you progress through the game, you'll notice other obstacles get thrown into the mix. There's switches you'll need to flip, keys you'll need to grab, and a color coded door system you'll need to take on before you can escape through the portal. These things force you to switch up your strategy and think a bit differently than the easier puzzles in the beginning of the game, but the game has a nice learning curve. You're never thrown into something you can handle, and the difficulty increases, generally with concepts you've already learned in a simpler way on a previous level.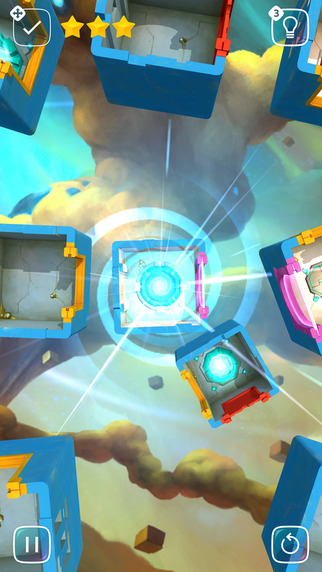 You'll want to aim to score 3 stars on each level, but you can make it through in other ways, you'll just earn less stars. Sometimes completing the puzzles is super easy, but going for that 3 star rating can be the trickiest part. If you really get stuck, you can always use a hint.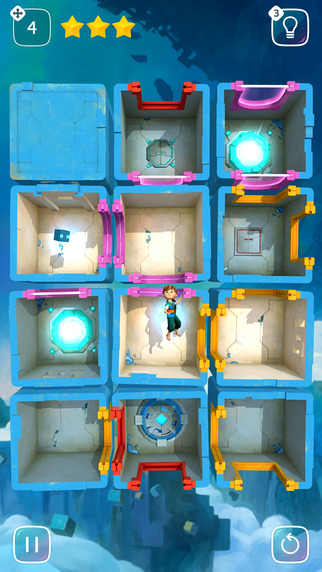 The game contains 75 levels split up across 5 uniquely different worlds, meaning you'll get quite a bit of play out of this game for your $3. (You'll also get no ads, which is generally the best part of a paid game.) Those stars you earned on each level come into play when you go to unlock new worlds, as each world is opened with a specific number of stars.
Warp Shift is now available for iOS devices. Loving Warp Shift? Try these other mobile games we love!