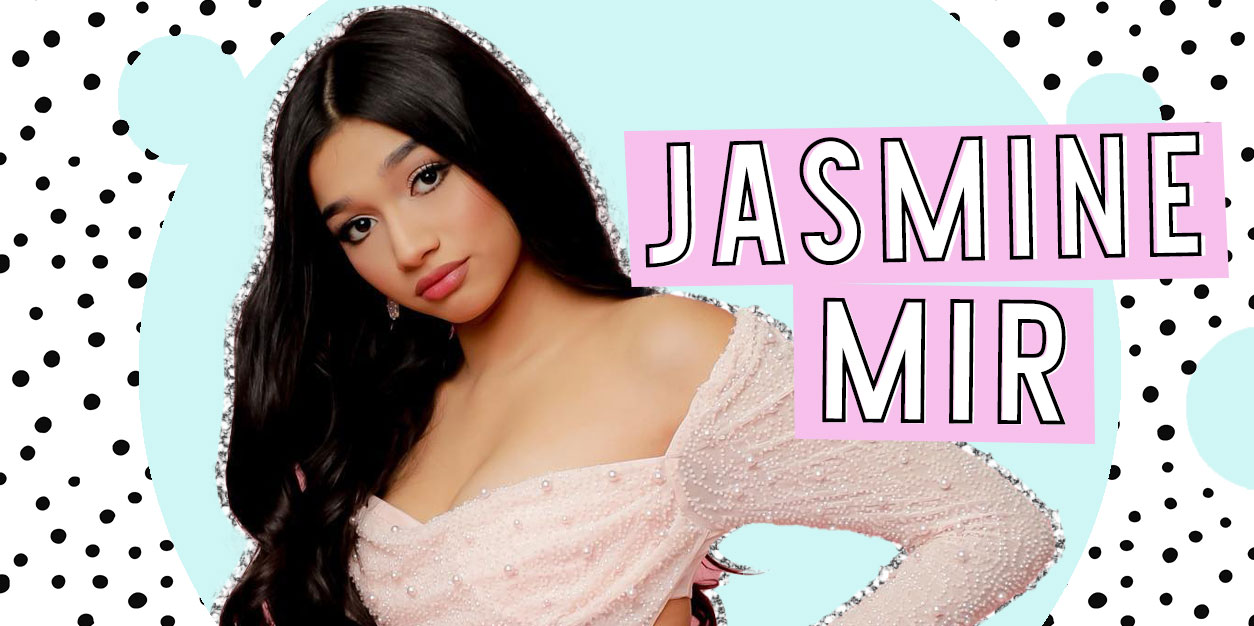 Jasmine Mir Shares Sisterly Advice and Her Biggest Dream
Today we're bringing you serious girl power inspo! We're catching up with the fabulous Jasmine Mir, who you know best from her two channels, @JasmineMir and @TheMirFam!
Jasmine stars alongside her family on their YouTube channel, @TheMirFam, which recently hit a major milestone, reaching over 800k subscribers! Known for everything from funny family challenges, like Last to Leave and clothing swaps, their family's content is a fav for kids everywhere! Off-screen, they're just as close – Jasmine often wears matching outfits with her mom and considers her younger sister Bella to be her BFF! (Want to know more about Jasmine and Bella? Click HERE!)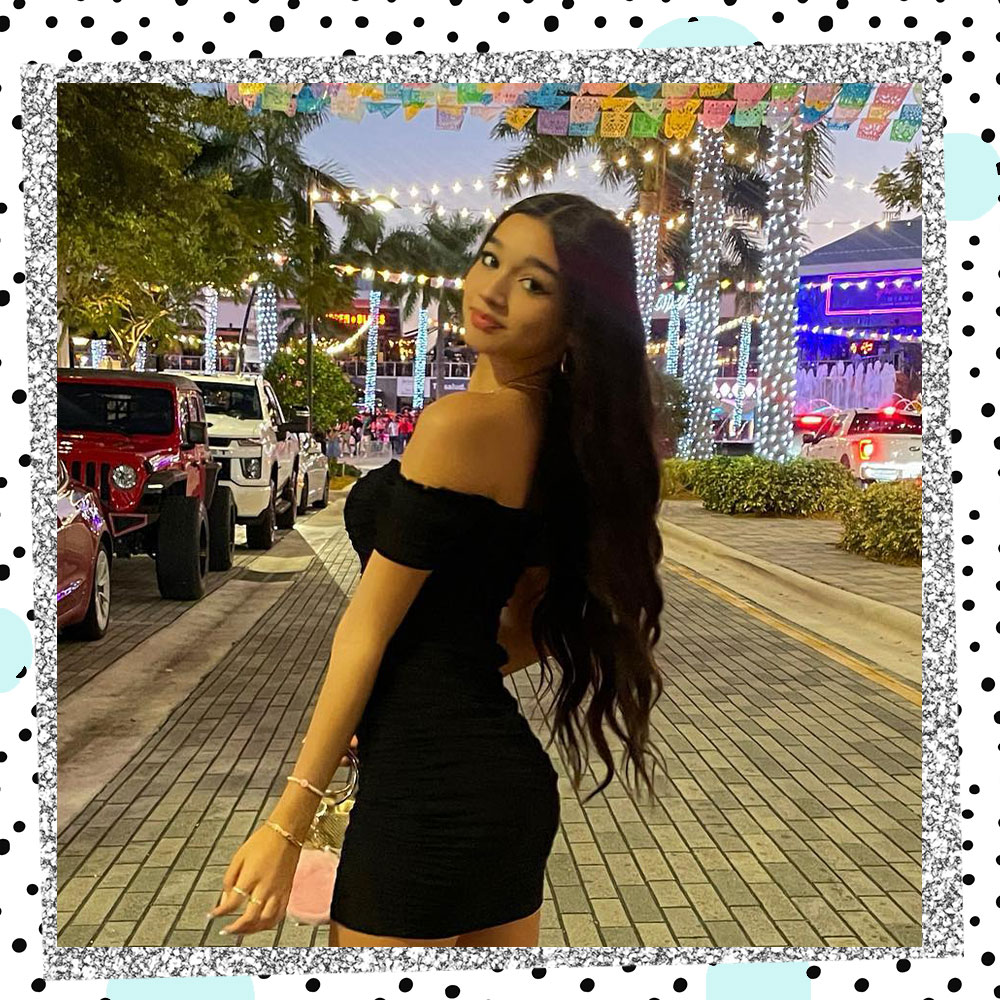 She has an obvious eye for fashion, always sharing her clothing hauls and perfectly curated looks on her social channels. When she isn't filming with the fam, Jasmine takes Taekwondo and is working towards one day earning a black belt. Building on her YouTube success and fabulous sense of style, Jasmine hopes to break into acting, modeling, and even music. Her dream job? Starting her own fashion and beauty lines!
Get to know Jasmine Mir as she shares advice for being a supportive sister, her goals for the future, and the three things she can't live without!
Get to Know Jasmine Mir: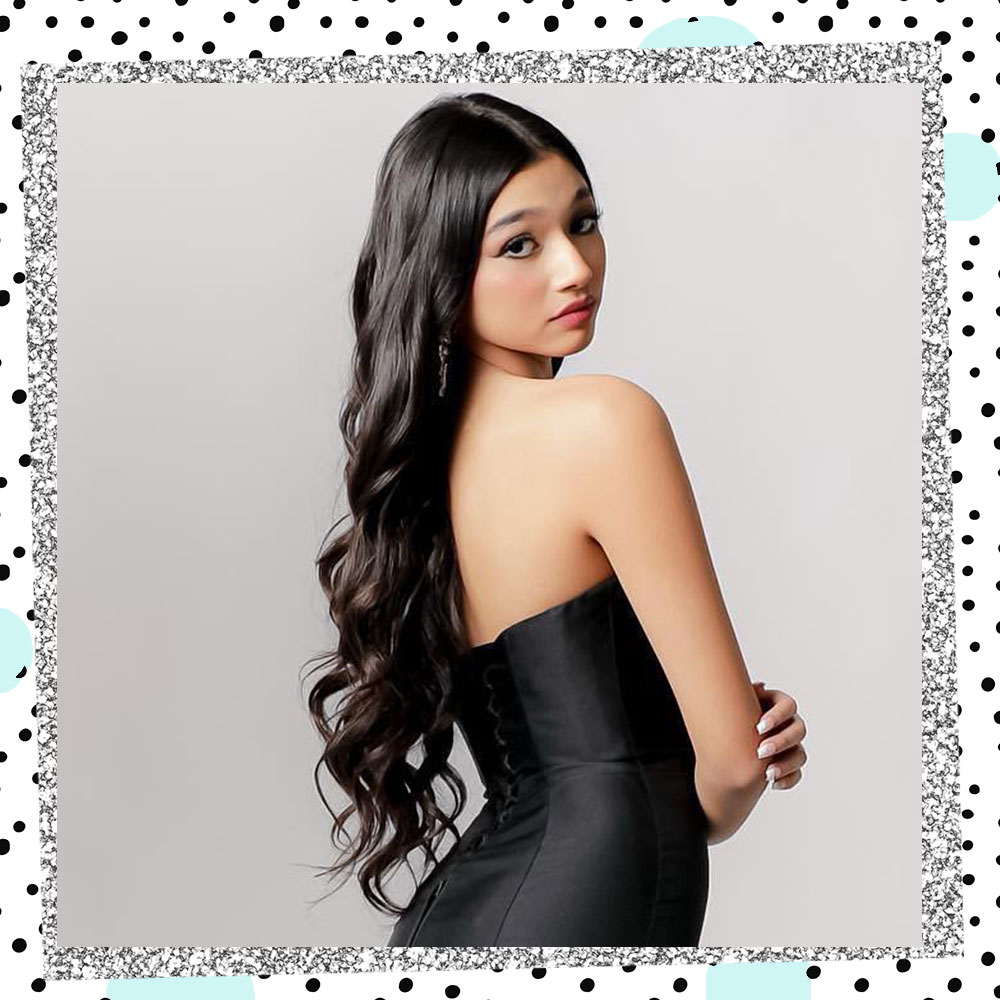 Anyone who follows you knows you have an amazing sense of style. How does fashion inspire you?
JASMINE MIR: Fashion inspires me to be confident and let my personality shine!
Your style is fierce, but so are you! Tell us what you love most about taking Taekwondo.
JASMINE: What I love most about Taekwondo is learning self-defense and getting a good workout.
You recently turned 15! What advice would you give to your younger self?
JASMINE: To never give up, and no dream is ever too big!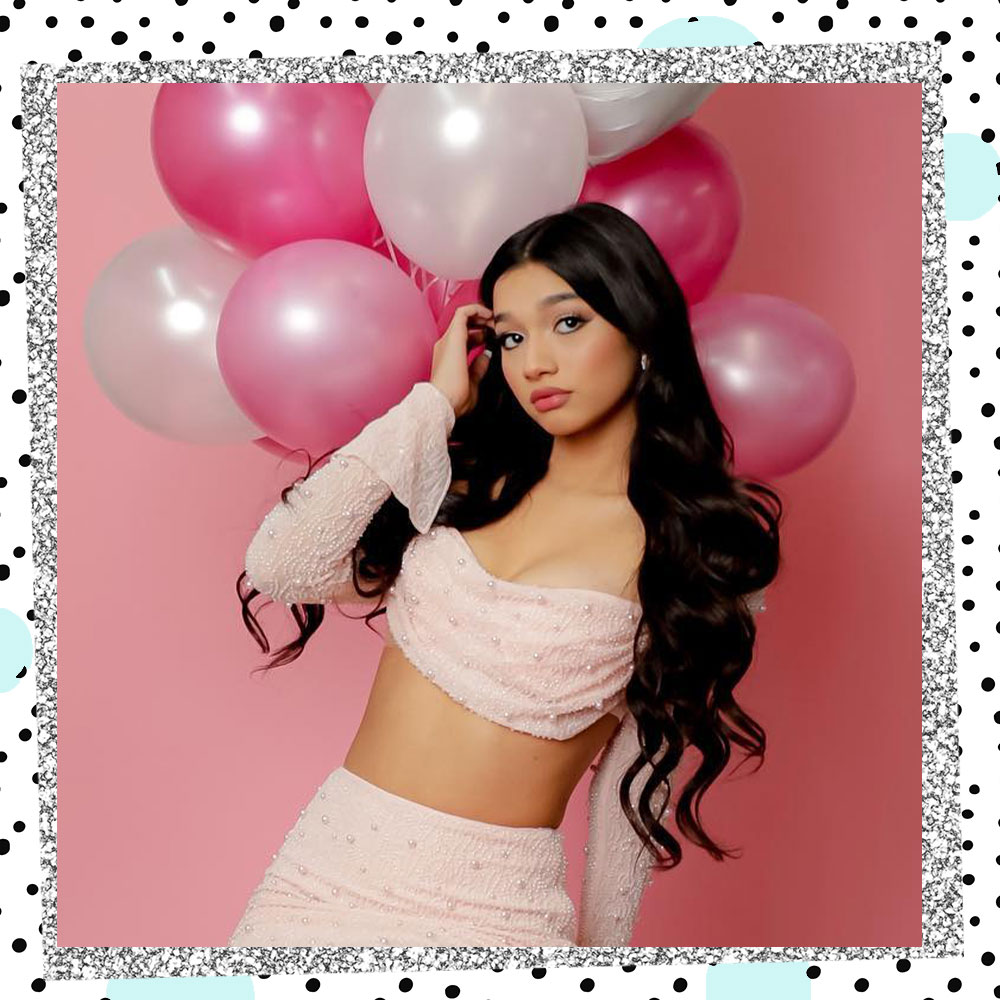 What is something your followers would be surprised to learn about you?
JASMINE: I think my followers would be surprised to know that I would eventually like to get into music, modeling, & acting.
You and your sister Bella seem super close even though you're far apart in age. Can you share any sisterly tips for kids who want to bond with their younger siblings?
JASMINE: Even though we are far apart in age, my little sister will always be my best friend! We're super close and supportive of each other's dreams. My biggest advice is to be caring, understanding, find things that you both enjoy and be a good example for your siblings.
What is a skill you'd like to get better at?
JASMINE: I'd like to continue learning more about martial arts and eventually get my black belt!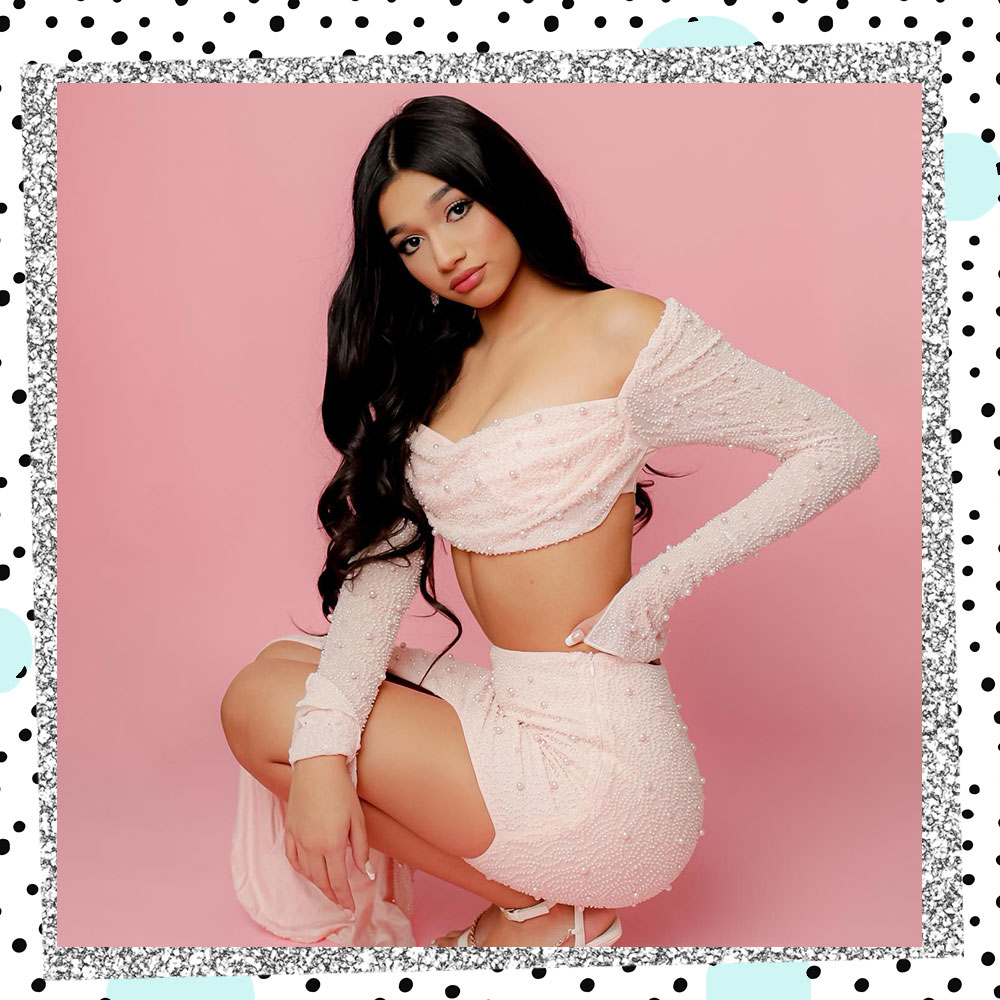 Let's play three things:
Three Things I Can't Live Without: Family, Mascara, Pizza
Three Foods I'm Obsessed With: Pizza, Chick-fil-A, Tacos
Three Words I'd Use to Describe Myself: Loyal, Kind, Funny
What is your biggest dream for the future?
JASMINE: My biggest dream is to come out with my own beauty or fashion line!
💖POSTS YOU'LL LOVE💖:
✨JASMINE & BELLA: Get to know more about Jasmine and her sister Bella in our GIRLS WITH INFLUENCE spotlight!
💖FASHIONISTA FAV: Love fashion? Enter to WIN a pair of Cuteitos Fashion Puppyitos!
✨BESTIE VIBES: Take this throwback quiz to discover your Turning Red bestie!