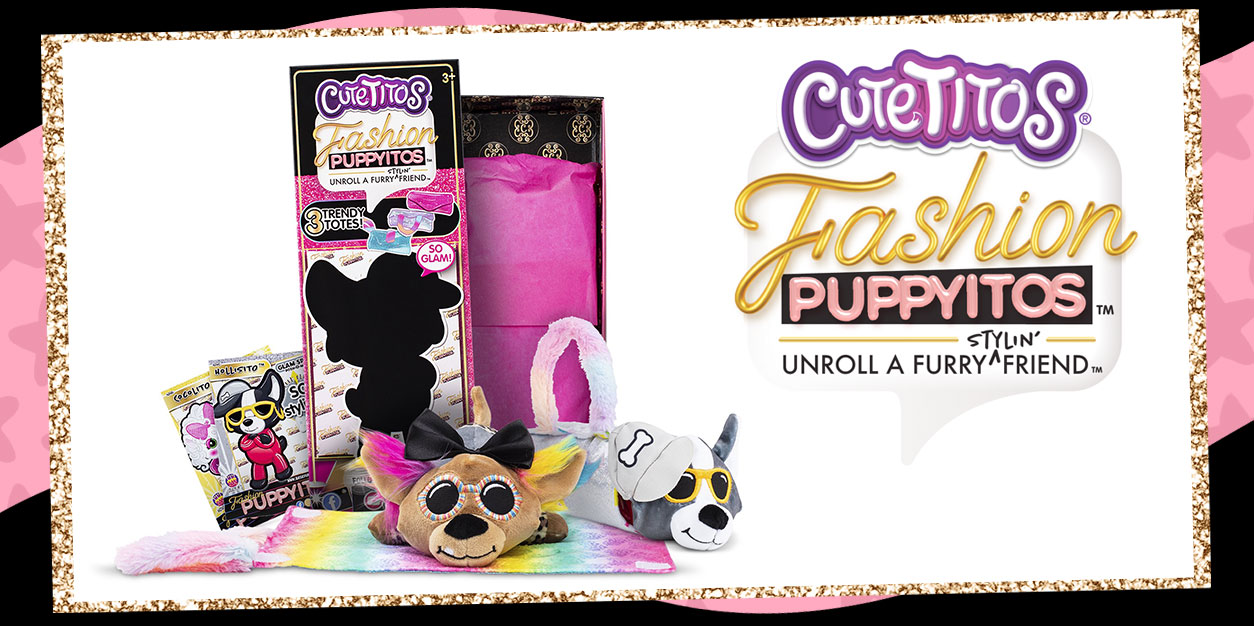 Strike a Pose with Cutetitos Fashion Puppyitos + GIVEAWAY
NOTE: We teamed up with Basic Fun for this Cutetitos Fashion Puppyitos Giveaway. All opinions are our own; we were under no obligation to give a positive review. Giveaway prizes provided by Basic Fun.
Strike a pose! Fashion Puppyitos are the most stylish Cutetitos yet, complete with all the glitz and glam of a high-end fashion show!
Packaged in gift boxes and tissue paper, every unboxing will feel like opening a fabulous pair of shoes! These adorable Fashion Puppyitos come ready to walk the runway, dressed to impress in unique styles and fun accessories like hair bows, sunglasses, and hats.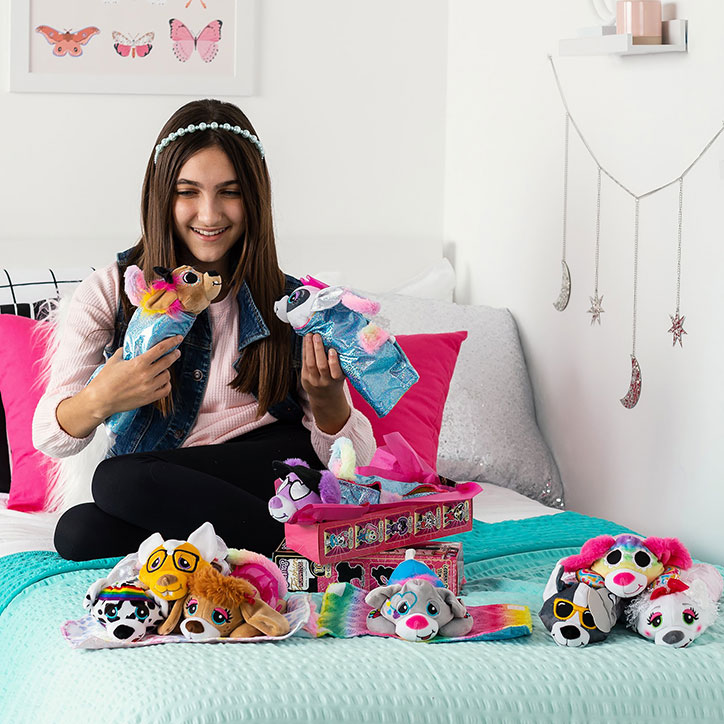 Fierce and on-trend, Fashion Puppyitos feature a luxurious upgrade that sets them apart from their Cutetitos friends – their blanket is actually a handbag! Unwrap the blanket to find a snuggly side covered in vibrant colors and fun patterns to keep your stylish new bestie nice and cozy. Roll them up, and you have a dazzling designer-style tote you can carry with you so that you and your Puppyito will always be camera-ready!
There are 10 Fashion Puppyitos to collect, each with a collector card so you can learn all about them. Find the bow-shaped Glam Spot on their hip to discover their style rating and rarity, ranging from the more common Stylish and SO Stylish to the harder-to-find EXTRA Stylish and SUPER STYLISH!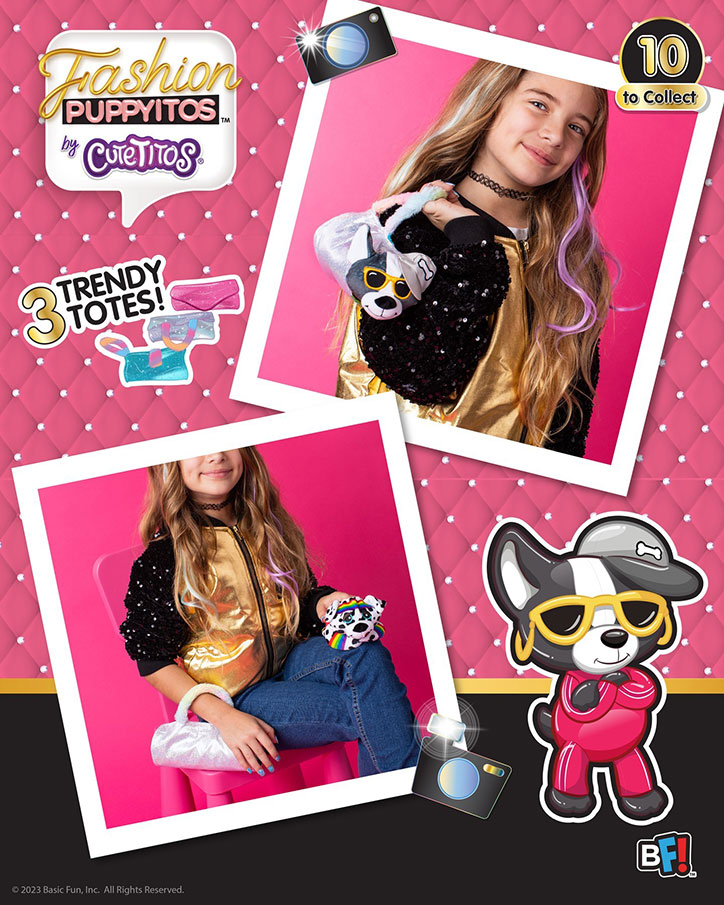 We know you can't wait to snap a selfie with these posh pups, so we teamed up with our friends at Basic Fun for a giveaway! Ready to enter? Grab your favorite adult and have them enter below for your chance to WIN!
Cutetitos Fashion Puppyitos Giveaway: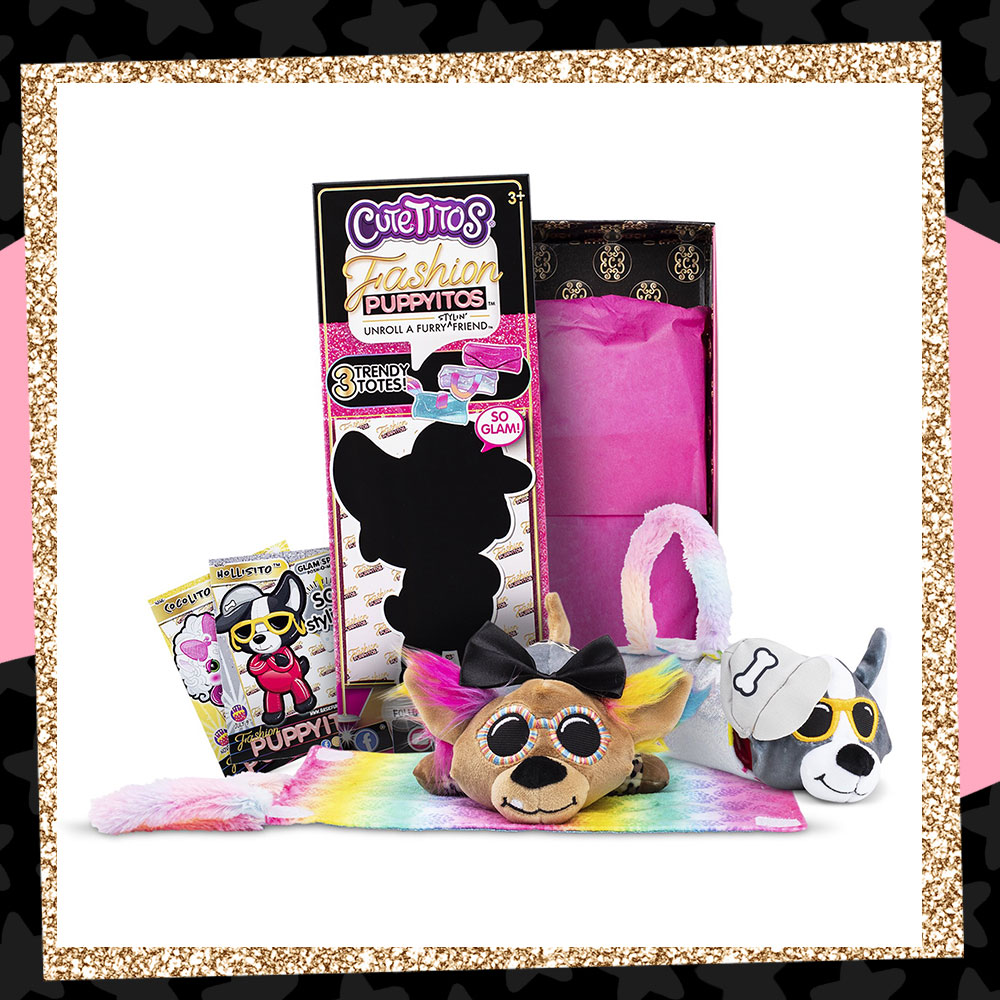 WHAT DO I WIN?:
ONE (1) lucky winner will receive TWO (2) Cutetitos Fashion Puppyitos, generously provided by Basic Fun.
**NOTE: These items come blind-boxed. Your prizes will be selected at random, we cannot guarantee which styles you will receive.
HOW DO I ENTER?:
Grab a parent or guardian and have them fill out the form below by February 22, 2023 at 11:59pm ET.
Giveaway runs from 02/08/23 at 12:00 pm ET through 02/22/23 at 11:59 pm. Open to US residents ONLY. Be sure to read the fully detailed rules HERE before entering.
THIS GIVEAWAY HAS ENDED AND THE WINNER HAS BEEN CONTACTED.
You must be 18 or older to enter. Please, only ONE entry per person. If selected as a winner, we will provide your parent/guardian with an affidavit to confirm that you are a valid winner who has permission to win. They will be REQUIRED to sign and return the affidavit to YAYOMG! to claim your prize. Prizes will NOT be mailed out without signed parental consent.
✨TRENDING✨:
✨EMPOWERING ANTHEMS: Get ready to soar as Tatum Brady shares all the deets about her new song, I'm Gonna Fly!
💖MUST-HAVES: From craft kits to breakfast cereal, swoon over all the latest stuff in our HEART EYES series!
✨SHINE BRIGHT: Get to know Avatar star & singer-songwriter Trinity Jo-Li Bliss – CLICK HERE!