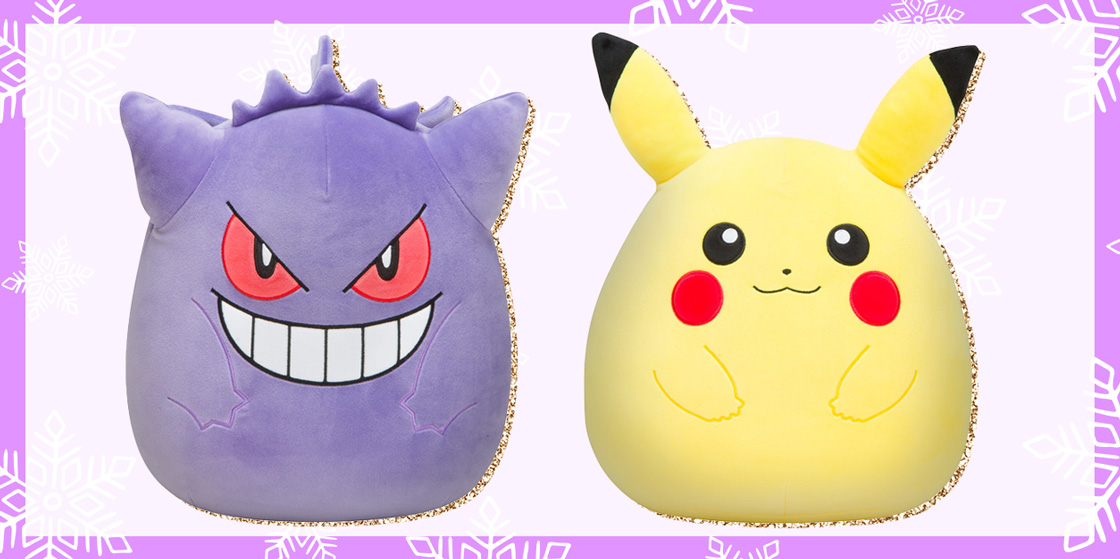 Holly Jolly Giveaways: Pokémon Squishmallows
NOTE: The items in our Pokémon Squishmallows Giveaway were provided by the brand for the purposes of our Holly Jolly Giveaways. No money was exchanged, and all opinions are our own. We reached out to these brands for this giveaway because they create products we love.
Calling all Pokémon trainers! Our next Holly Jolly Giveaway will help you on your journey to catch (and squish!) 'em all!
If you're anything like us, you've got a mountain of Squishmallows in your room in every shape and size and are forever on the hunt to build out your collection – kind of like catching Pokémon in real life! The pairing of Squishmallows and Pokémon makes perfect sense, and fans agree. When the first Pokémon Squishmallows, Pikachu and Gengar, first hit shelves, they were almost as elusive as catching a shiny in-game.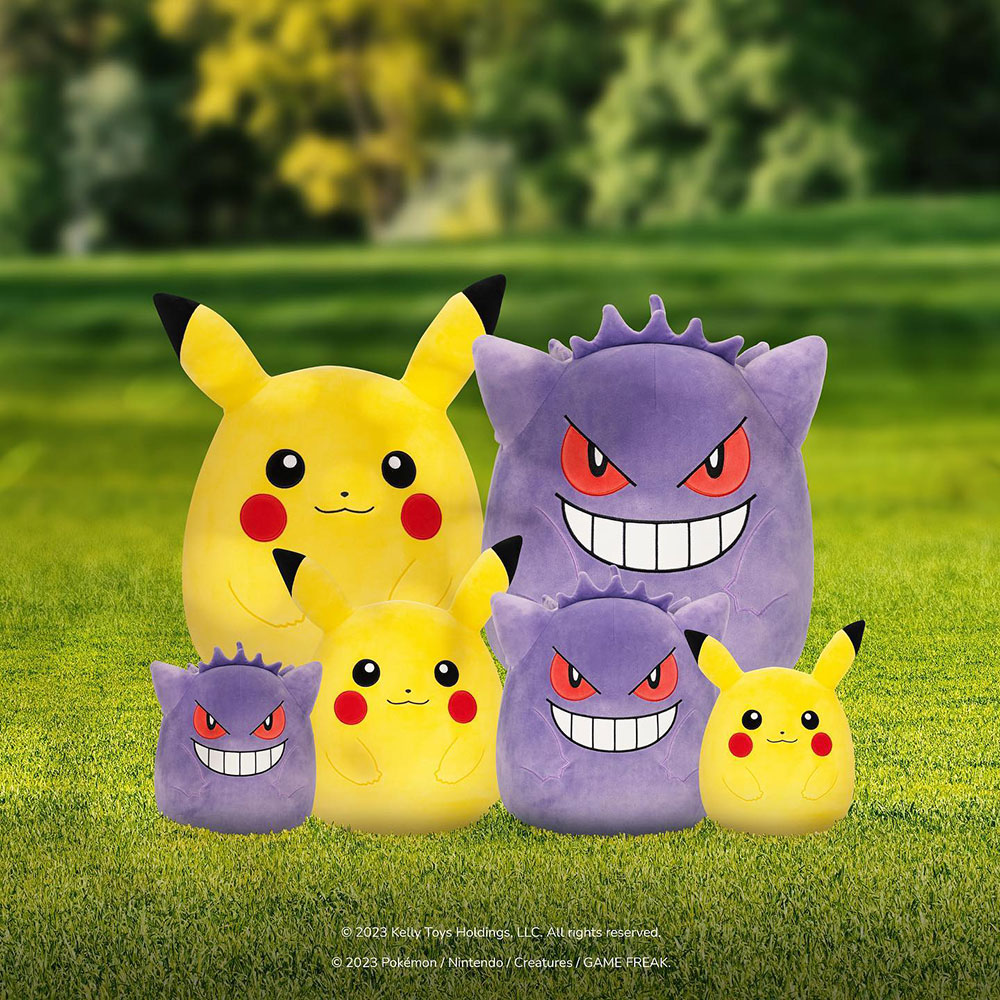 With Pikachu's adorable smiling face and iconic tail and ears and Gengar's devious grin and purple spikes, who could resist these soft, snuggly versions of their favorite characters? If you're an aspiring Pokémon master trying to collect them all, Jazwares has since released Togepi, Snorlax, Piplup, and a few variations of Pikachu (including adorable winking and festive holiday versions!). They also announced that Clefairy and Teddiursa are on the way soon!
Want to catch Pikachu and Gengar? Our friends at Jazwares are giving ONE lucky winner the opportunity to WIN a Pokémon Squishmallows Prize Pack! Grab your favorite adult and have them enter below for your chance to WIN!
Pokémon Squishmallows Giveaway: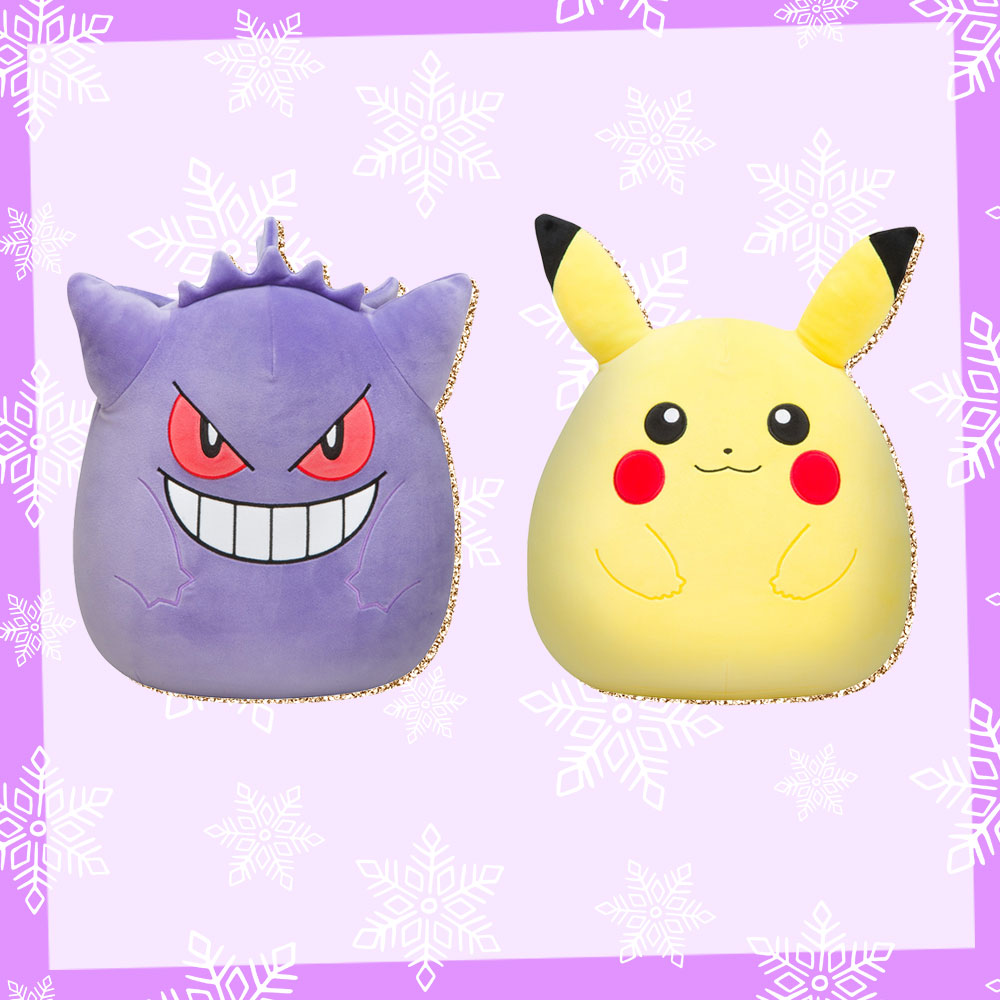 WHAT DO I WIN?:
ONE (1) lucky winner will receive a Pokémon Squishmallows Prize Pack that includes:
-ONE (1) Pikachu Squishmallows Plush (14 inch)
-ONE (1) Gengar Squishmallows Plush (14 inch)
*Prizes generously provided by Jazwares.
HOW DO I ENTER?:
Grab a parent or guardian and have them fill out the form below by November 22, 2023 at 11:59pm ET.
Giveaway runs from 11/08/23 at 12:00 pm ET through 11/22/23 at 11:59 pm. Open to US residents ONLY. Be sure to read the fully detailed rules HERE before entering.
THIS GIVEAWAY HAS ENDED AND THE WINNER HAS BEEN CONTACTED.
You must be 18 or older to enter. Please, only ONE entry per person. If selected as a winner, we will provide your parent/guardian with an affidavit to confirm that you are a valid winner who has permission to win. They will be REQUIRED to sign and return the affidavit to YAYOMG! to claim your prize. Prizes will not be mailed out without signed parental consent.
MORE HOLLY JOLLY FUN:
❄️MAGIC SCRUNCH: Weave, scrunch, & stuff your own adorable pillows! Enter to WIN two Magic Scrunch kits!
✨ENCHANTING DOLLS: Mix magical elixirs in a dazzling potion bottle to reveal an enchanting Magic Mixies Pixlings doll – enter HERE!
❄️MAGIC WHISPERS: Magic Whispers Kitty is the purr-fect companion for sharing your deepest secrets & getting answers to your most burning questions!