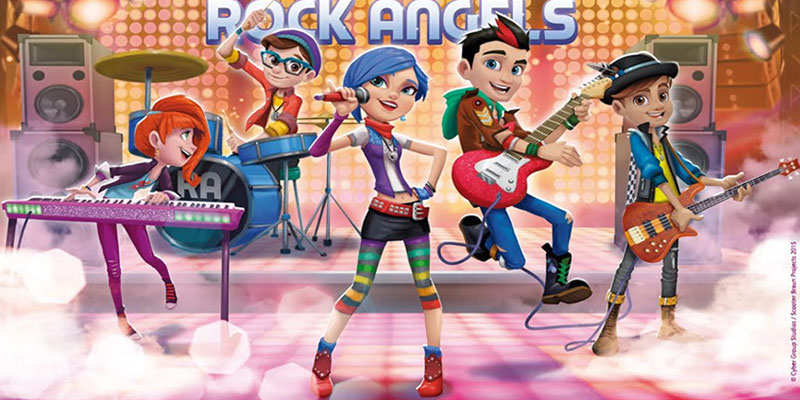 Rock Angels: Everything We Know So Far
If you've ever dreamed of being a famous musician or singer one day, Rock Angels is the show for you!
Rock Angels follows the adventures and stardom of a teen band that's made up of two separately talented acts, The Sky Angels and the Rock Ons, who are forced to merge together after winning a big music competition. The Sky Angels are Dayna and Cherie, a sweet sisterly pop duo from Louisiana. The Rock Ons are a rock band made up of three cousins from Detroit – Dev, Joey, and Westin. When the two groups tie for first place on Bandemonium, the biggest music talent competition pretty much ever – they must merge into the Rock Angels and become a musical sensation!

The show will be fluffy teen fun combined with real world music industry ups and downs. The band will need to get along, despite conflicting personalities during their huge success, first international tour, and overwhelming fame that is always getting in the way of their family relationships as well as their friendships. Sounds like a pretty great coming of age adventure, that teaches us that as long as you work hard you can always achieve your dreams – no matter how big! (And just between us –  judging by their outfits in this photo, we can smell a Rock Angels inspired lookbook heading your way when the show finally releases so you can really channel your inner rockstar.)
All the music on the show will be created by Scooter Braun and his team (the geniuses behind Ariana Grande, Carly Rae Jepsen, and Justin Bieber) and will be filmed as real music videos. Each episode will also include digital content tie-ins and there will be a Rock Angels album as well.
The series is currently in production, so no word on it's release yet, but we'll keep you posted as soon as we find out more!