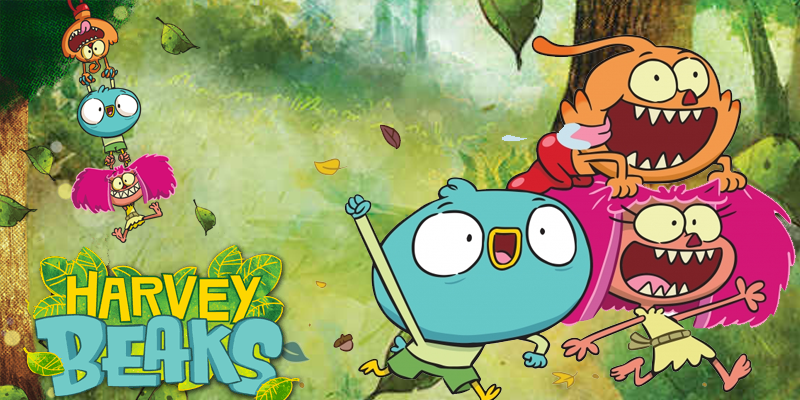 Harvey Beaks Poll
Now that Harvey Beaks has been on for a few weeks and three episodes have aired, it's time for a Harvey Beaks poll! Which character is your favorite? Are you loving the show or have you already moved on to something else?
Harvey Beaks is a new show on Nickelodeon that began about three weeks ago. The show follows Harvey and his two best friends, Fee and Foo, and all their mischief and adventures in Bigbark Woods – the magical forest they call home. Harvey is a polite, well mannered kid who is always on time and always makes sure his bed sheets are ironed. He's basically every parent's dream! Despite the fact that Harvey is a good kid, that doesn't make him boring. He's always on the lookout for fun and always wants everyone to like him.
Harvey's best friends, Fee and Foo are the complete opposite. They're rambunctious, and wild, and always getting themselves into trouble. Despite their differences, they love hanging out with Harvey and trying to get him to tap into his wild side.
Fee and Foo have basically the same personality. They're a little rough around the edges, but are still likable. They're a little rude and can sometimes be troublemakers, but they mean well. Fee is a bit of a tomboy, and that Foo sometimes says "She's like a brother to him".
Now, it's time to vote in our Harvey Beaks poll! Which character is your favorite – Harvey, Fee, or Foo? Are you liking the show?
[socialpoll id="2264872″]