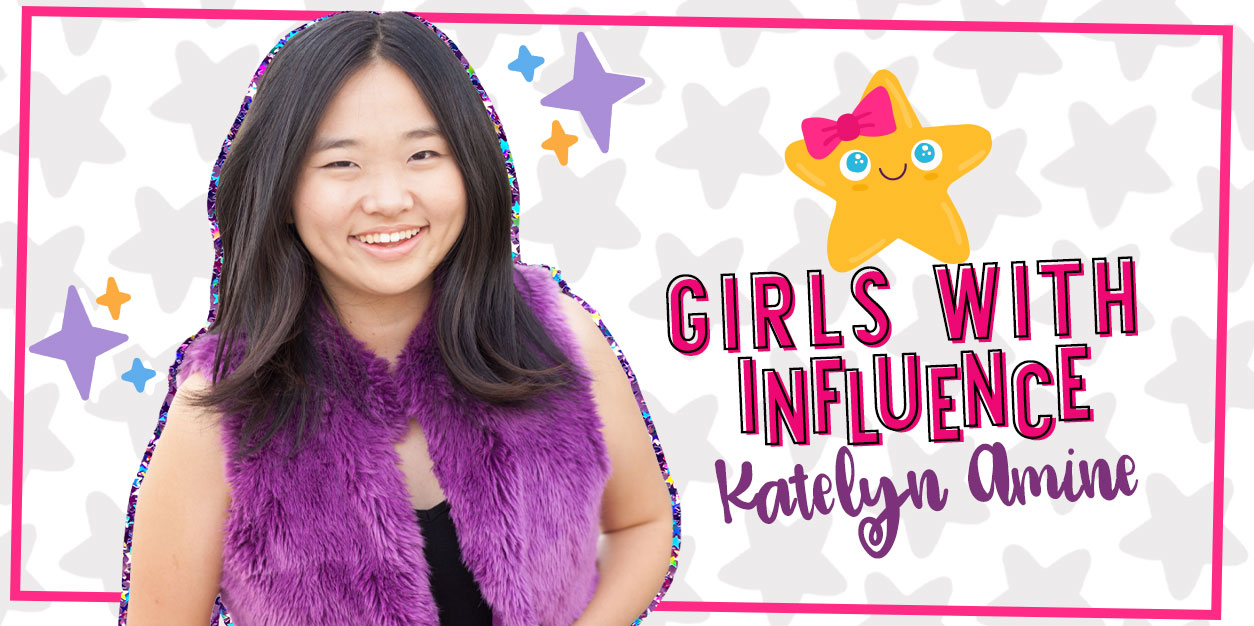 GIRLS WITH INFLUENCE: Katelyn Amine
GIRLS WITH INFLUENCE is a monthly series on YAYOMG! where we celebrate girls who are making their mark across social media in a unique and positive way.
Our GIRLS WITH INFLUENCE series is back, and we're shining a light on influencer and aspiring actress Katelyn Amine of @katelynsroom.
Born and raised in Honolulu, Hawaii, Katelyn is a 14-year-old girl working hard to make her dreams come true. As an influencer, Katelyn radiates positivity, always sharing inspiring quotes and encouraging her followers to spread kindness. She loves sharing products she supports, like TBH Kids, BlastZ, and Yoobi, but her biggest dream is to become an actress.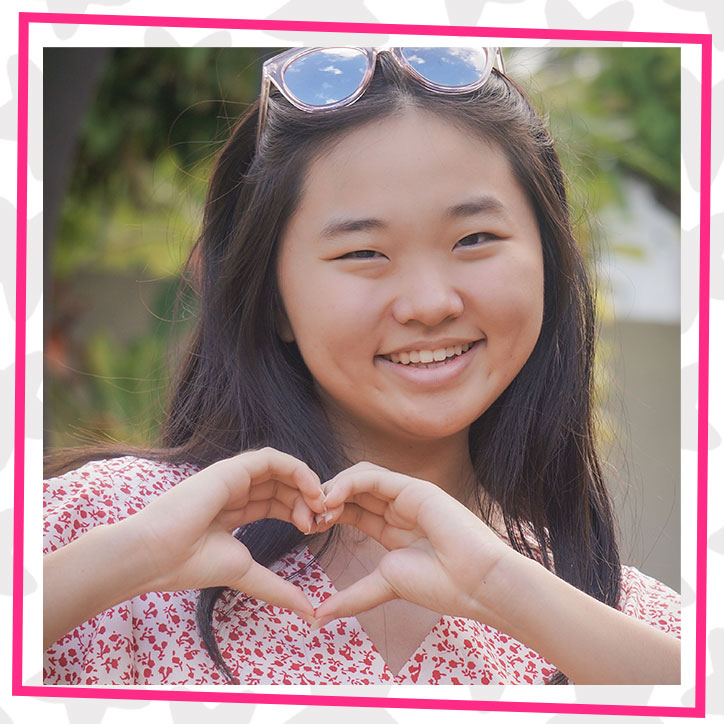 When she's not making new videos for YouTube and TikTok, Katelyn loves singing and shopping, and has a deep love of spaghetti.
Get to know Katelyn Amine as she dishes on being an influencer, her proudest accomplishments, and why she's inspired by the Merrell Twins.
Get to Know Katelyn Amine: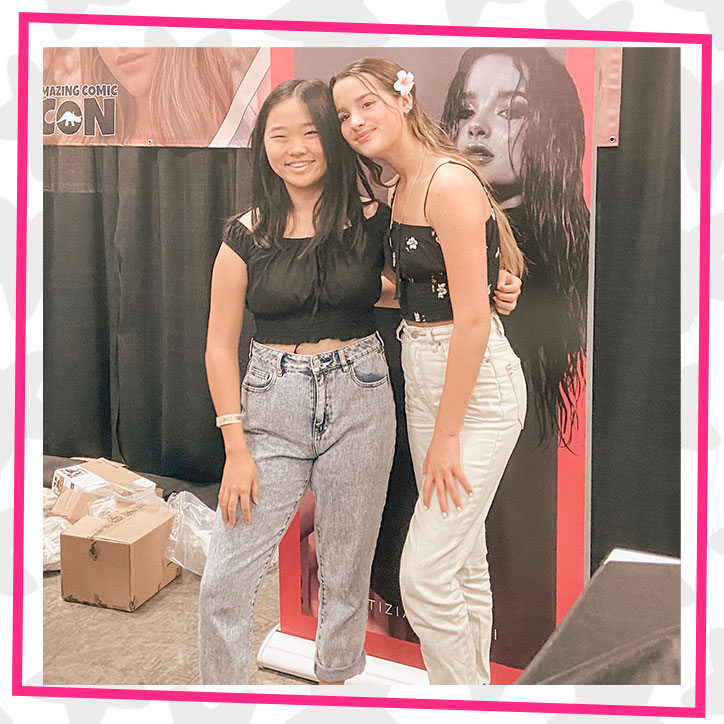 I love being an influencer because:

KATELYN AMINE: I enjoy spreading positivity throughout the social media community. I also like to use social media to promote amazing brands. It also gives me a chance to meet other influencers who often become my friends. I made many friends through social media.
My female heroes are:

KATELYN: My mom is my hero. She is the best mom ever and she is truly the strongest person I know. She is so loving, kind, and AMAZING!
My dream for the future is:

KATELYN: My dream is to be on a TV show or in a movie. That would be super fun and exciting!
This is how I make a positive impact:

KATELYN: I like to spread positivity on my social media and tell everyone to look on the positive side of things. For example, "when you can't find the sunshine, be the sunshine."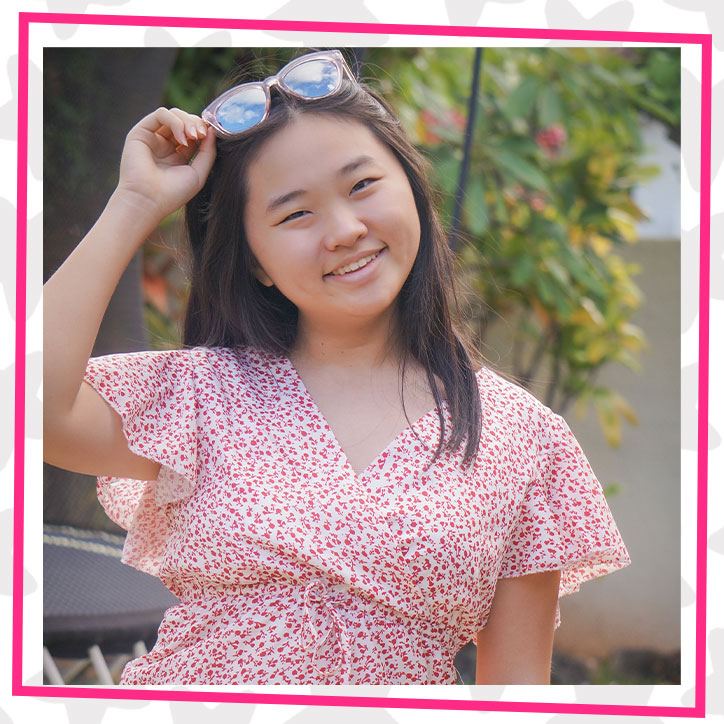 My advice for other girls is:

KATELYN: To be yourself, and don't think about what other people think of you. Instead of trying to fit in, stand out! That is what makes you unique and special.
I am most passionate about:

KATELYN: Acting. My passion is acting and I enjoy it so much. My dream is to become an actress, and I am working on achieving my dreams.
I Am Inspired By…

KATELYN: I am inspired by the Merrell Twins because they are all about inspiring others to never give up and they love spreading positivity, as well. I like that their content is family-friendly. They make my laugh with their great videos on their YouTube channel.
Somewhere You'd Love to Travel:

KATELYN: I'd love to travel to Japan because of their delicious food and amazing culture. One of my favorite foods to eat in Japan is their curry rice. I've been there about four times and I love going there. They even have Disneyland and Universal Studios.

Some of my favorite things to do in Japan are go to the game centers where you can play arcade games and I also love to go shopping at their malls.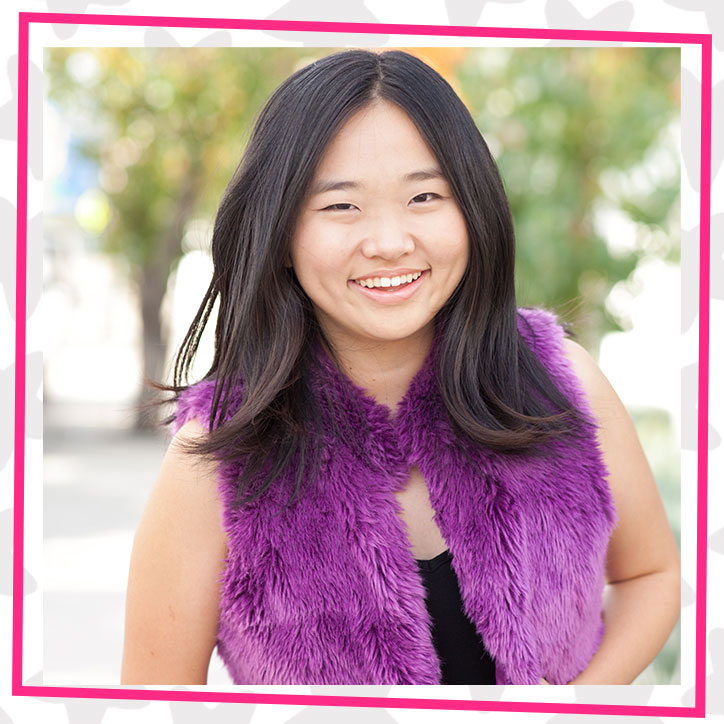 I Want to Be Known For:

KATELYN: My goal is to be known for spreading kindness and positivity and for always having a smile on my face!
My Proudest Accomplishment:

KATELYN: I am very proud of myself because I got a 4.0 grade point average this school year. Another proud accomplishment was when I won a 3rd place award for Monologues in the teen division in my acting class.
Something Your Fans Might Not Know About You:

KATELYN: I don't only like to be in front of the camera, I also like to be behind the camera taking pictures. One of my hobbies is photography and I like to take pictures of my sister for fun.
Be sure to check out the other posts in our GIRLS WITH INFLUENCE series where we shine a light on your favorite influencers like Sophie Michelle, Alexis Celeste, and Paityn Madich!