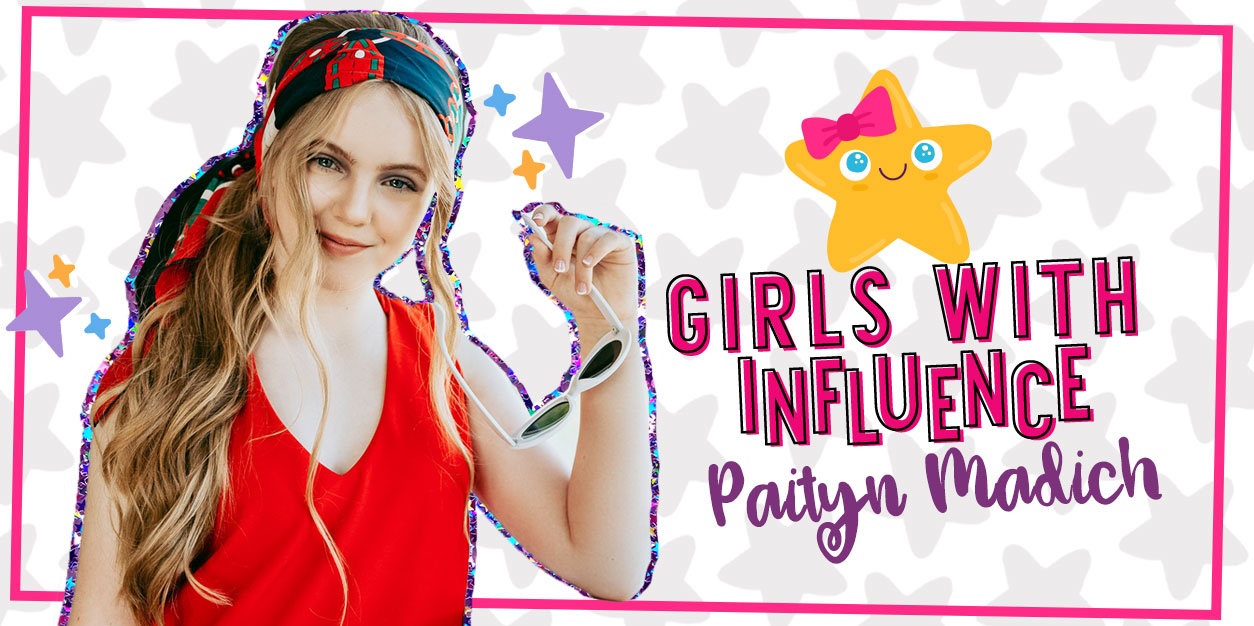 GIRLS WITH INFLUENCE: Paityn Madich
GIRLS WITH INFLUENCE is a brand new series on YAYOMG! where we celebrate girls who are making their mark across social media in a unique and positive way.
Our GIRLS WITH INFLUENCE series is back, and this time we're shining a light on Paityn Madich!
If you follow her on Instagram, you know that Paityn is a style icon! We love the way her photos highlight her exciting fashion choices as well as the beauty of the great outdoors. Her captions are always full of spunk and positivity, often referencing her love of coffee and shopping. In addition to sharing her looks on social media, Paityn also has a blog where she dishes on her favorite fashion pieces and her life.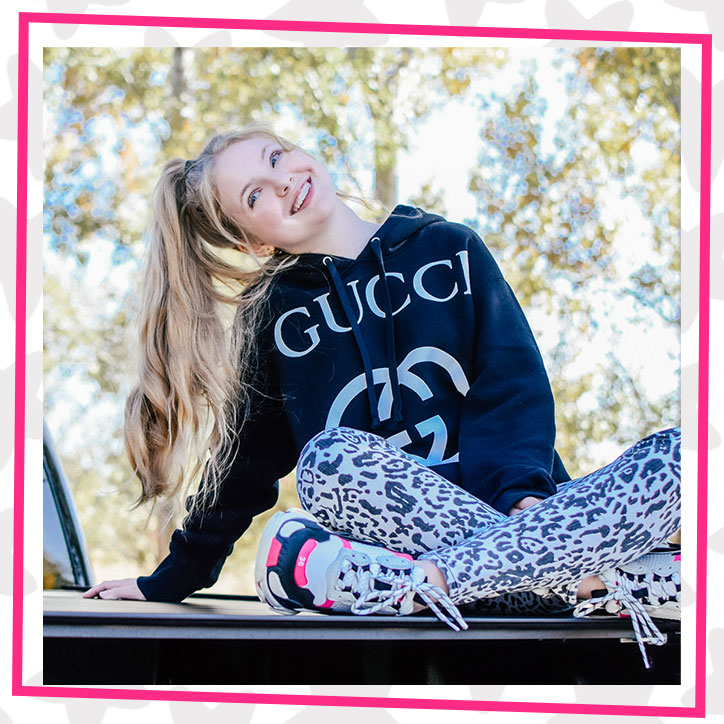 While modeling both on Insta and on the runway is Paityn's passion, it's not her only dream. She may be fourteen, but she's already got her eye on the future! She's using her experience as an influencer to eventually land a job in the digital marketing field. Paityn is also supportive of those in need. She often works alongside brands that give back to important causes, such as IzzyBe Clothing and Love Your Melon.
Get to know Paityn Madich as she chats about why she loves being an influencer, her style favs, and her surprising opinion about pizza!
Get to Know Paityn Madich: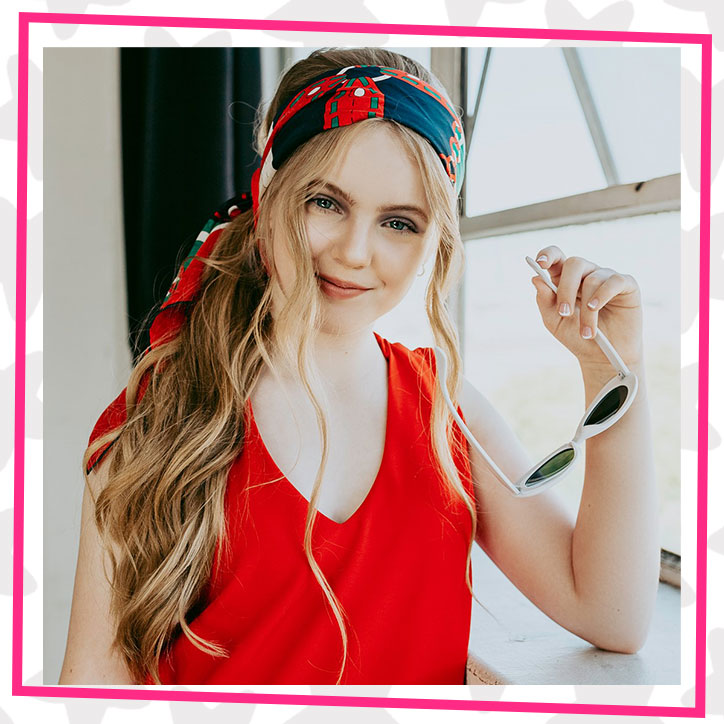 I love being an influencer because:

PAITYN MADICH: There are so many aspects to being an influencer that I love. I love the traveling, runway shows, and photoshoots. Getting paid for doing what I love is a bonus, but I think my favorite part of being an influencer is working my social media accounts. I really enjoy interacting with my friends and fans across the globe.
My female heroes are:

PAITYN: I would love to meet the beautiful classical ballerina, Misty Copeland, and I love watching Kendall Jenner and Gigi Hadid on the runway. But other than my mom, I don't really have any female role models. While I admire and respect a number of powerful female leaders, I aspire to be the best me I can be. I don't want to be distracted by striving to walk someone else's journey.
My goal for the future is:

PAITYN: My goal is to someday work in digital media advertising.
This is how I make a positive impact:

PAITYN: I try to be a positive influence by using my modeling opportunities and my social media platforms to support philanthropic events and charities as an ambassador for companies such as Pura Vida, Love Your Melon, and IzzyBe Clothing.

I also support and promote a variety of cancer awareness programs.
My advice for other girls is:

PAITYN: Teens today are busy; we're spread pretty thin aggressively pursuing academics, sports, or other extracurricular activities. We don't have time to be distracted or disorganized so, first, I would say stay on task and don't procrastinate.

If your goal is to be an influencer, it is important to always be yourself. Also, lead by example; be kind, polite, and engage with your followers.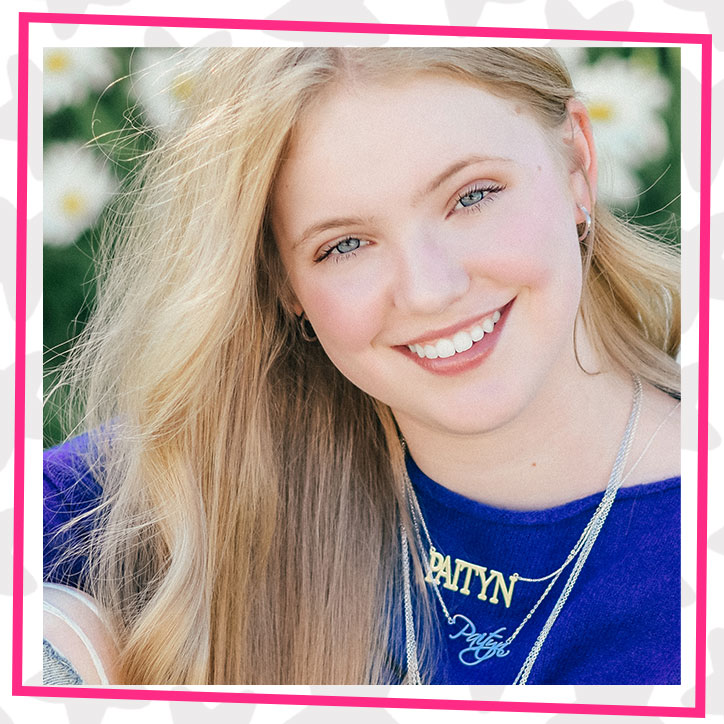 You're a total style queen! How do you use fashion to express yourself?

PAITYN: Vintage shirts and ripped jeans are some of my favorites. But even more than my wardrobe, I love to pick out shoes and accessories that I feel are uniquely me. I love jewelry, especially fun rings and unique statement bracelets. I love purses and backpacks; I almost always carry a small crossbody bag, and I think a tiny purse is a minimalistic statement. And don't even get me started on shoes!! Everyone knows how obsessed I am with shoes of all types, from sneakers to stilettos – I love them all.
What's next for you?

PAITYN: Getting my driver's license (just kidding – except not really, I actually am working toward that at the moment). Right now, I am staying focused on my modeling and my social media platforms.
Favorite Clothing Brands:

PAITYN: For unique and fun pieces, I love Off-White, R13, and Gucci. Frame Denim jeans and shorts are so versatile, and Alo is my all-time favorite active-wear.
My Style Icon Is:

PAITYN: I am intrigued with the fashion statement singer song-writer, Billie Eilish makes with her expensive, oversized, unique apparel. Her style says she is who she is and that's how it is. She doesn't want to be judged for the shape or size of her body and her fashion sense sends that message. I love it.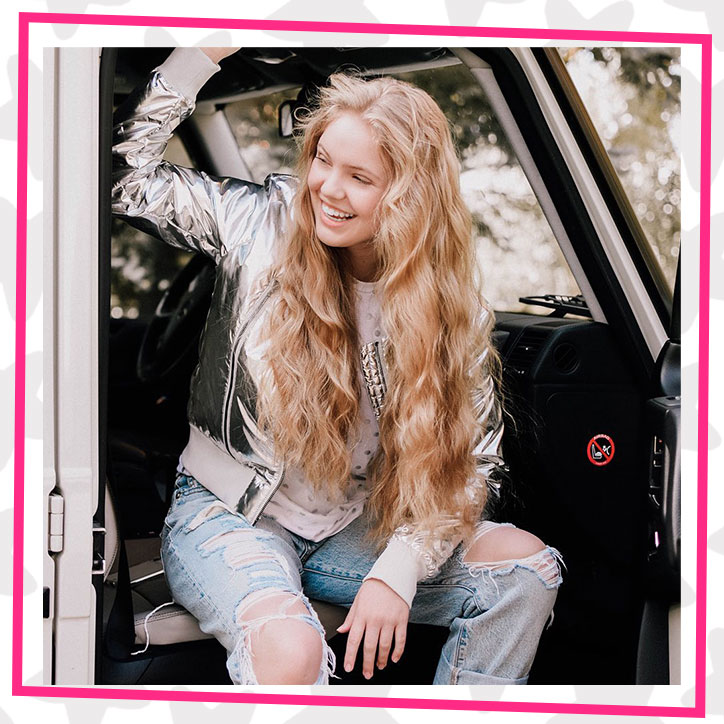 Foods You Can't Live Without:

PAITYN: How much time do you have? This could take a while. I like food a lot; pizza, hotdogs, tacos, pig wings, sushi, ice cream, and cookie dough are some of my faves. And let's not forget chicken strips! I'm kind of a picky eater (I'm not very adventurous), but if it's traditional junk food, chances are I love it.
Something Your Fans Might Not Know About You:

PAITYN: I don't get them often, but I love the occasional pajama day. I love to sleep in, stay in my sweats, and eat donuts. I'll spend the day reading, watching YouTube, binge-watching recorded episodes of WWE with my parents, and playing with my puppy.
Go-To Coffee Order:

PAITYN: Hello! I LOOOOOOVE coffee! My go-to is a medium iced caramelizer from Dutch Bros.
Fav Pizza Toppings:

PAITYN: None! I say that I love pizza, but those who know me best will tell you that I really just love bread with marinara sauce. I like very little cheese (if necessary), and nothing else.

Funny thing, I actually hate the "cheese pull." If the cheese strings, I won't eat it.
Best Place to Shop:

PAITYN: The internet!
Best Candy:

PAITYN: No contest; the best candy ever is See's Butterscotch Chews and Milk Chocolate Butter Chews. My grammy spoils me with a whole box of these two candies occasionally.

The best part about getting a box of these candies is knowing that I'm going to like every single piece of candy in the box.
If you're feeling inspired by Paityn Madich, be sure to check out the rest of our GIRLS WITH INFLUENCE series featuring Sophie Michelle, Alexis Celeste, and more!