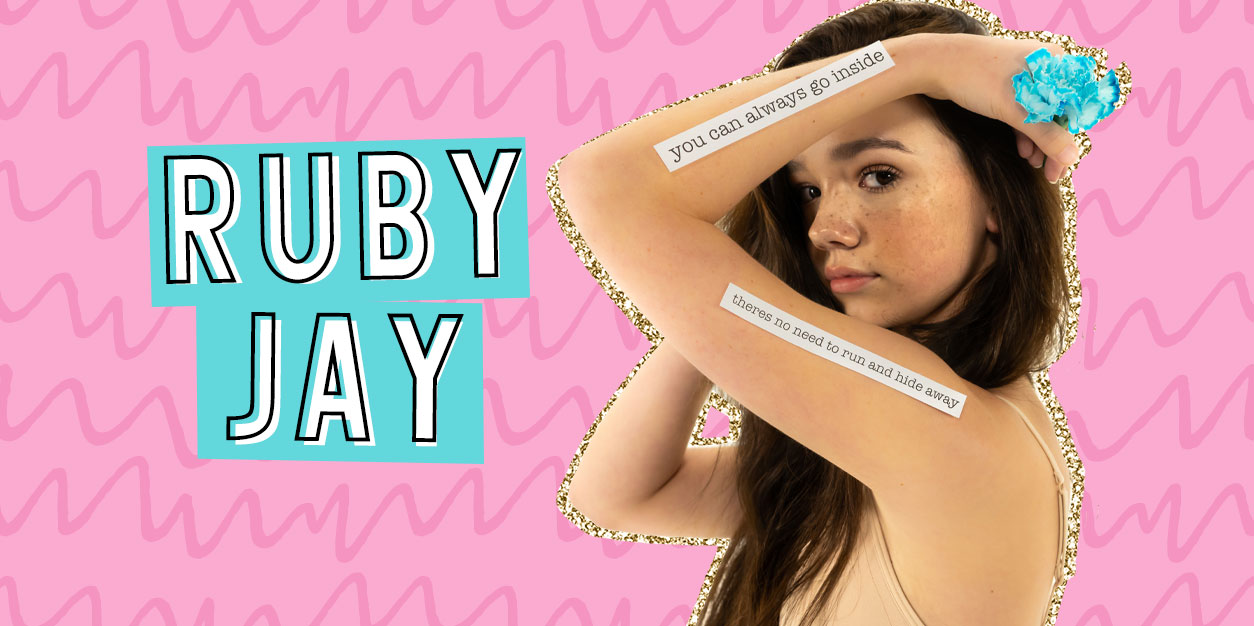 Ruby Jay Opens Up About Vivid Dream and Being a Songwriter
Today we're catching up with the ever-talented Ruby Jay!
From her relatable songs about teen life to her roles in Holly Hobby and The Unicorn, her talent shines through in everything she does. Her passion for performing is undeniable and we're certain she's destined for greatness! When she isn't on-screen or in the studio, Ruby loves musical theater, spending time with her sister, and catching up on her favorite shows.
Get to know Ruby Jay as she opens up about the meaning behind her latest single, Vivid Dream, her Broadway dreams, and more!
Get to Know Ruby Jay: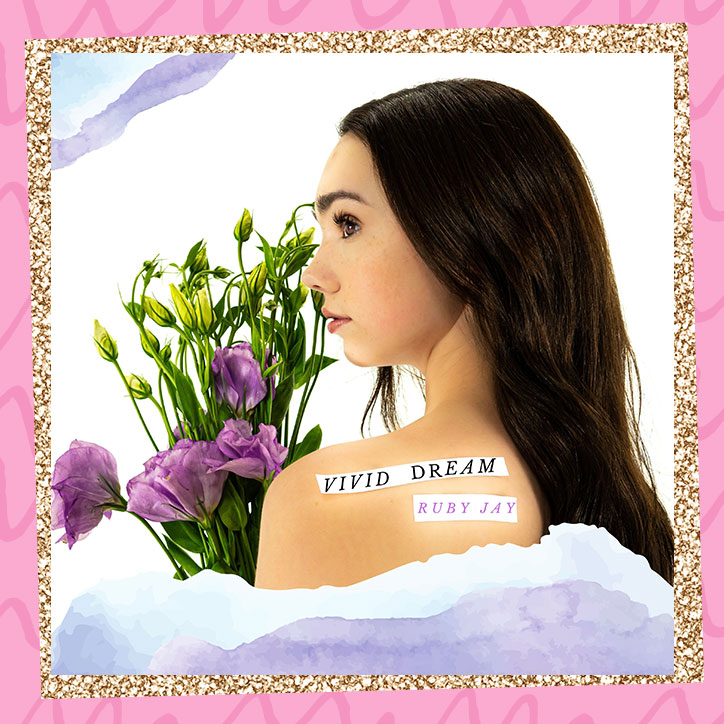 You recently released an emotional new ballad, Vivid Dream. Tell us a bit about the song and the inspiration behind it.

RUBY JAY: The song is about allowing yourself to be happy with who you are and taking a step back to realize what that is. I got the inspiration for this song from everyday teen gossip that I hear. I just wanted to make something that people could turn to for reassurance, or to help guide them on their way to their own happiness.
Your songs are always super relatable. How are you hoping Vivid Dream helps your fans through their own insecurities?

RUBY: When I wrote this song my hope was to inspire and encourage people to be themselves completely. To strip away all of the expectations of society, all the way down to the raw person they are inside. Finally, allowing them to look within and discover their true self.
What is something you've learned from being a songwriter?

RUBY: I've learned that songwriting isn't always easy. For me specifically, I need to not force myself to write. Obviously I'm not a super professional and perfect writer, but the best songs that I write are the ones that just come to me without having to think too hard. Songwriting is really just a vocal way of expressing your inner thoughts with feeling, so the authentic ones are always better.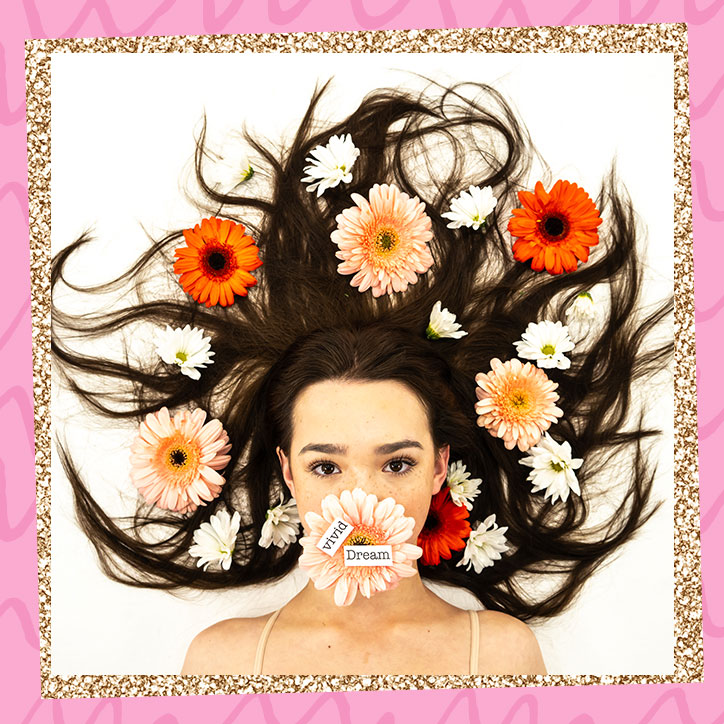 Which songs can you always count on to make you feel better?

RUBY: My three favorite albums are COSMIC by Bazzi, Cuz I Love You by Lizzo, and Coconut Oil by Lizzo. Any song from those albums just makes me so happy, and I listen to them every single day!
You've been releasing lots of music, do you think there is a tour in your future?

RUBY: Who knows what the future holds! Maybe! I would definitely love to go on tour.
How are you staying creative while social distancing?

RUBY: I've been playing music when I can, and mostly just staying active and happy. I stay connected with my friends with phone calls and Netflix parties. I love playing Minecraft with my sister, Pearl, and listening to a ton of new music. Music itself is so inspiring in so many ways, and I'm so glad I listen to it as much as I do.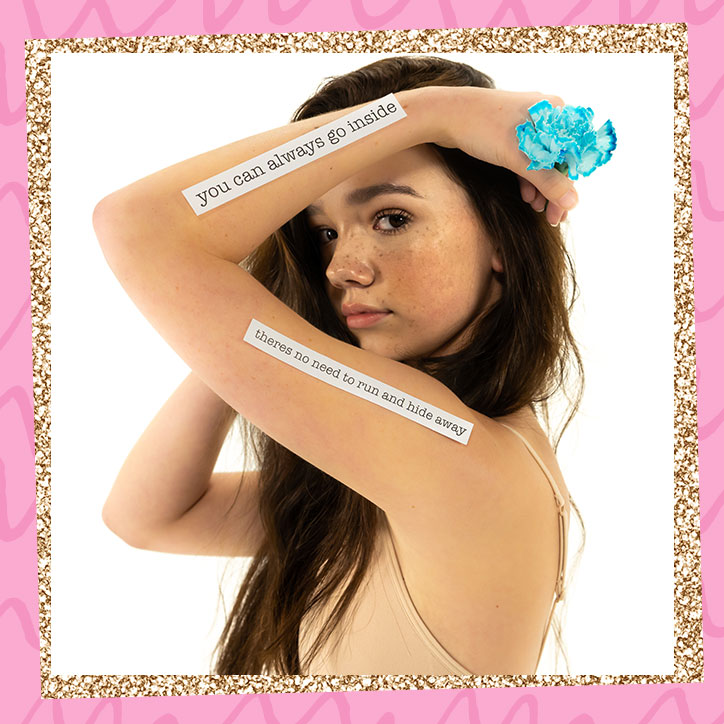 What are you most passionate about?

RUBY: My biggest passions in life are acting and musical theatre. My one goal in life is to make it to Broadway! Any role really, I would be so happy just to be there in that hard working and creative environment filled with other passionate entertainers.
You're amazing on The Unicorn. What do you love most about working on the show?

RUBY: My favorite thing about working on The Unicorn is how much of a family we all are, cast and crew. I love every single person on that show it makes me so happy every morning when I get up knowing I will be able to see all of their beautiful faces and kind souls again.
What is something that has inspired you lately?

RUBY: Due to quarantine I have been able to watch a ton of TV, which isn't a luxury I normally have. So I have been catching up on shows and watching the actors, seeing how they portray a character and how I can learn from them to improve as an actor myself. Watching all of these amazing actors do their work has been truly inspiring.
Do you have any advice you'd like to share with your fans?

RUBY: The best advice I can give is to be passionate about what you do and work hard for it! Don't give up no matter the obstacles. If you love what you do, your life will be filled with happiness, and that's a very special thing to have.
If you love Ruby Jay, get to know singer-songwriter and influencer extraordinaire, Annie Rose!