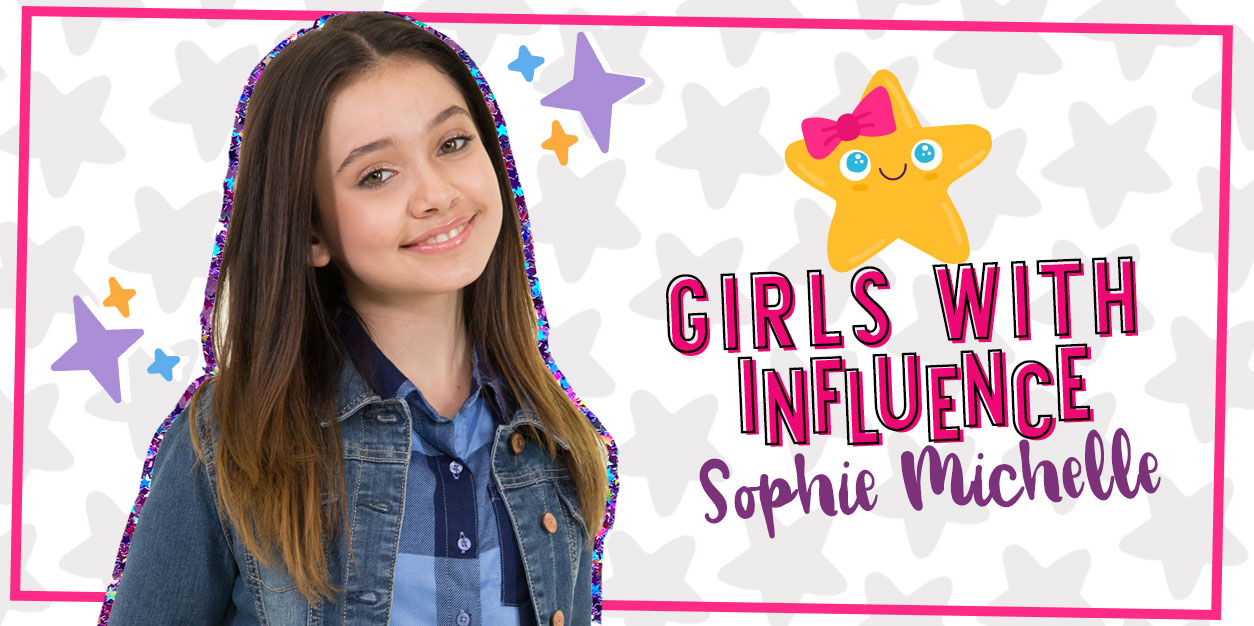 Girls With Influence: Sophie Michelle
GIRLS WITH INFLUENCE is a brand new series on YAYOMG! where we celebrate girls who are making their mark across social media in a unique and positive way.
Our GIRLS WITH INFLUENCE series continues today with social media star, Sophie Michelle!
You likely know Sophie Michelle best from her YouTube channel, where she shares covers of her favorite songs, fun challenge videos, vlogs, and routine videos. She got her start around three years ago, inspired by her favorite YouTubers like Liza Koshy, David Dobrik, and Cloe Couture. When we asked her why she started her own channel, she shared, "I wanted to inspire people the same way I was being inspired, bringing positivity and happiness to those who wanted to watch my channel."
Her success on YouTube launched her into the spotlight, allowing her to collaborate with iconic brands, like Justice, Yoobi, and Nike. It also allowed her to move to LA to follow her biggest passions – acting and singing!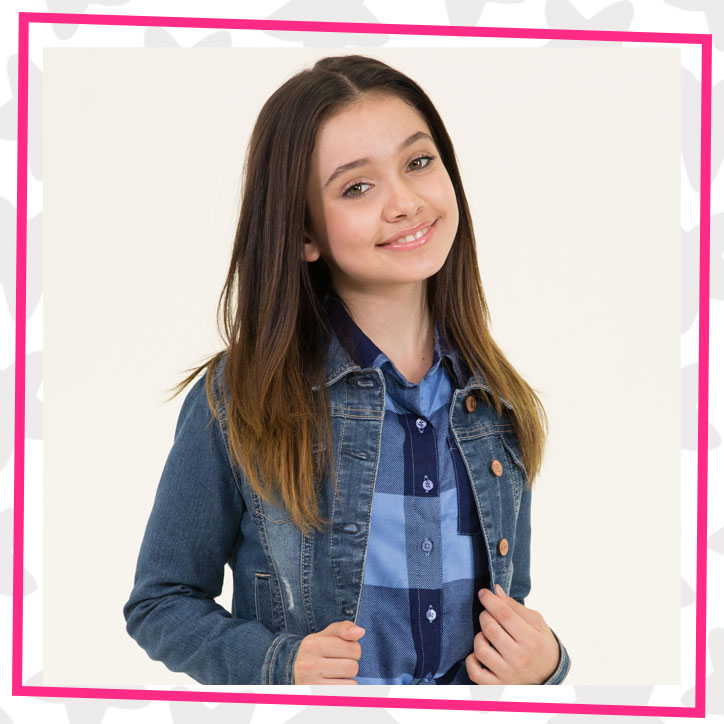 Sophie Michelle's new song, Give a Little Bit, was created in collaboration with Justice to inspire girls to give back this holiday season. It is featured on the Jam Jr. Christmas album, out today from Columbia Records. The album features your fav social media stars like GEM Sisters, Coco Quinn, and Jessalyn Grace performing renditions of holiday classics, as well as Sophie's empowering original track. You can stream the album here!
What's up next for Sophie? Next year might be her most exciting yet! "I'm definitely branching out and working on very exciting projects for 2020. I'm involved with a couple of different charities and super excited to make a difference by donating my time for causes I believe in. I will be singing live benefiting a local charity in Los Angeles in December, details coming soon. I'm also going to work in a lot of super cool acting projects and can't wait to share with you guys!" she shared with YAYOMG!
Get to know Sophie Michelle as she dishes on using her influence in a positive way, her advice for her fans, and her inspiring new song, Give a Little Bit!
Get to Know Sophie Michelle: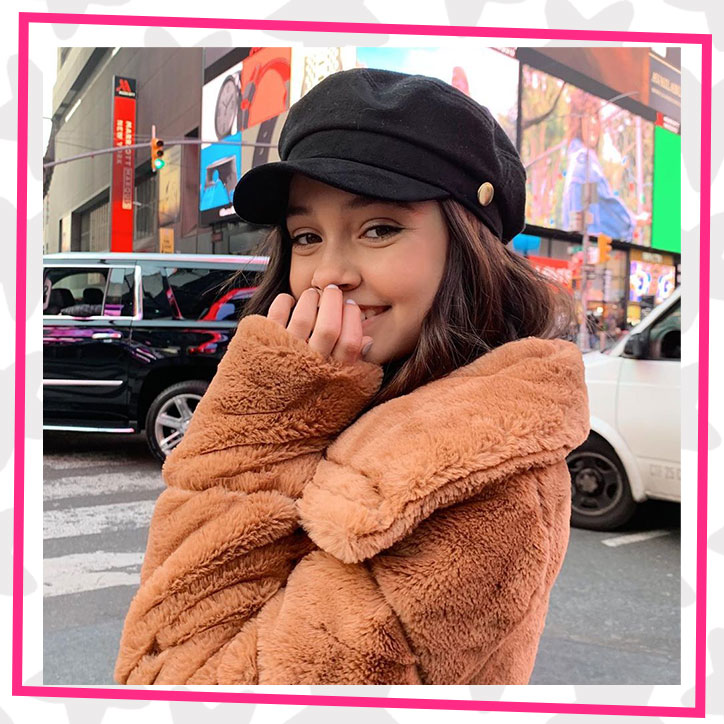 I love being an influencer because:

SOPHIE MICHELLE: I have a voice, I can share my opinions and hopefully make a positive difference in peoples lives.
My female heroes are:

SOPHIE MICHELLE: My mom and my grandma, they're my role models who taught me everything I know.
My dream for the future is:

SOPHIE MICHELLE: I've always wanted to be a professional singer and actress since I was a little girl.
This is how I make a positive impact:

SOPHIE MICHELLE: By empowering girls to be who they are, to be positive, and follow their dreams. Earlier this year, I performed my very first song, Imperfectly Perfect, on the LIVE JUSTICE AWARDS, and I felt so connected with the values Justice promotes by celebrating every girl and empowering them with a very positive message.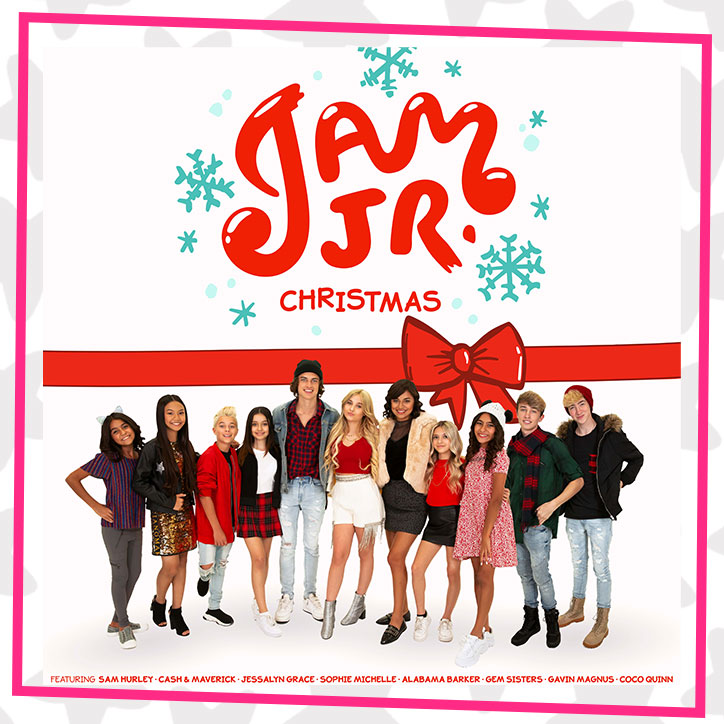 I love working with Jam Jr. because:

SOPHIE MICHELLE: Jam Jr. is such a great and safe music platform for kids. I recently did a partnership with Justice by creating a song for the holidays, it's called Give a Little Bit, and it's about making a difference, by giving a little bit of your time and making the world a better place. It is featured on the Jam Jr. Christmas album, coming out Nov 22! The music video turned out to be amazing! Watch it here!
My advice for other girls is:

SOPHIE MICHELLE: Be true to yourself, be positive, be kind, and follow your dreams.
Favorite YouTube Challenge:

SOPHIE MICHELLE: 24 Hour Challenges are cool. I did the staying in my closet for 24 hours challenge, and it was really funny!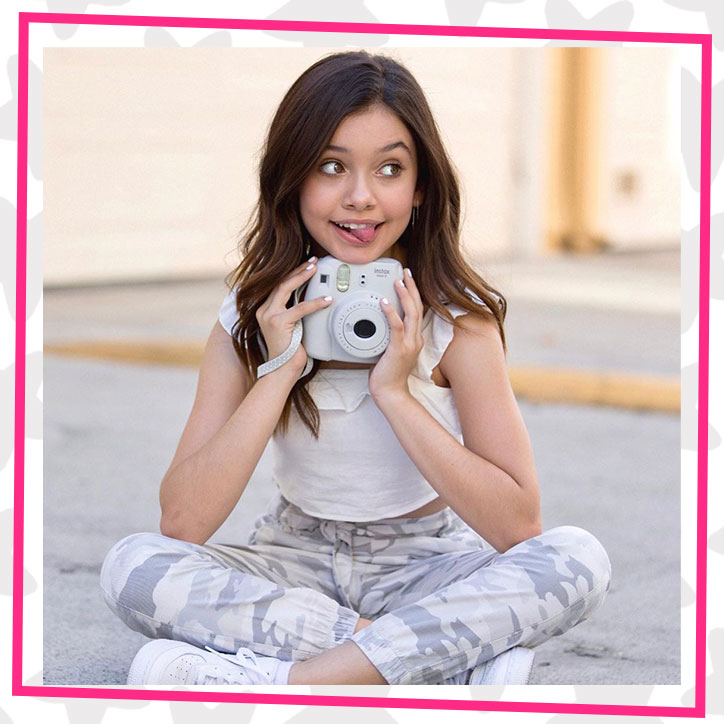 Foods You Can't Live Without:

SOPHIE MICHELLE: I love açai bowls, mac and cheese, and chocolate chip cookies.
Somewhere You'd Love to Travel:

SOPHIE MICHELLE: Paris is so romantic and Vienna because of The Sound of Music movie, which I love.
Favorite Places to Shop:

SOPHIE MICHELLE: Justice, Glossier, Urban Outfitters, and Nike.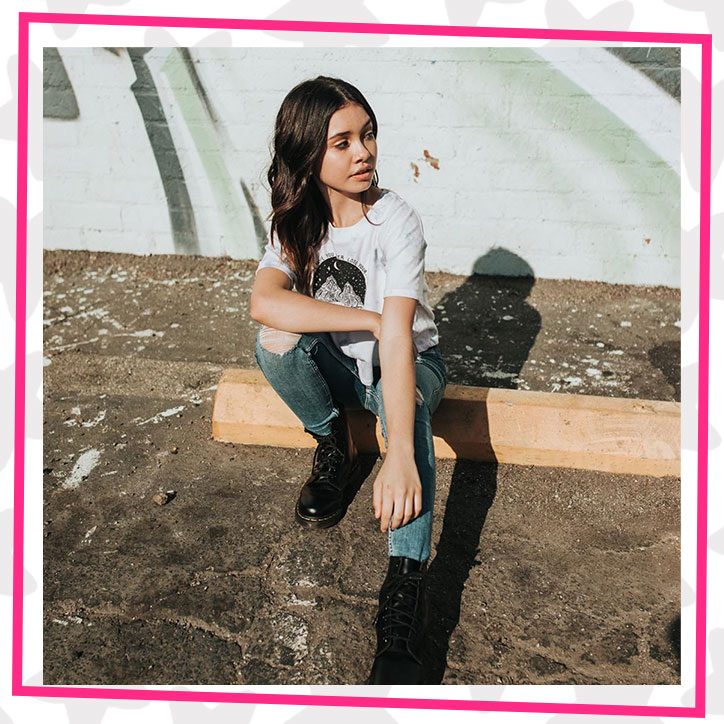 I Am Inspired By:

SOPHIE MICHELLE: My fans and supporters (my Sophienatics!) ♡
Something Your Fans Might Not Know About You:

SOPHIE MICHELLE: I can do accents and impressions. I did dance for several years, and I love sports. I used to play soccer and basketball, and I was told I was pretty good at it.
If you're feeling inspired by Sophie Michelle, be sure to check out the rest of our GIRLS WITH INFLUENCE series to learn more about other inspiring girls using their influence for good!