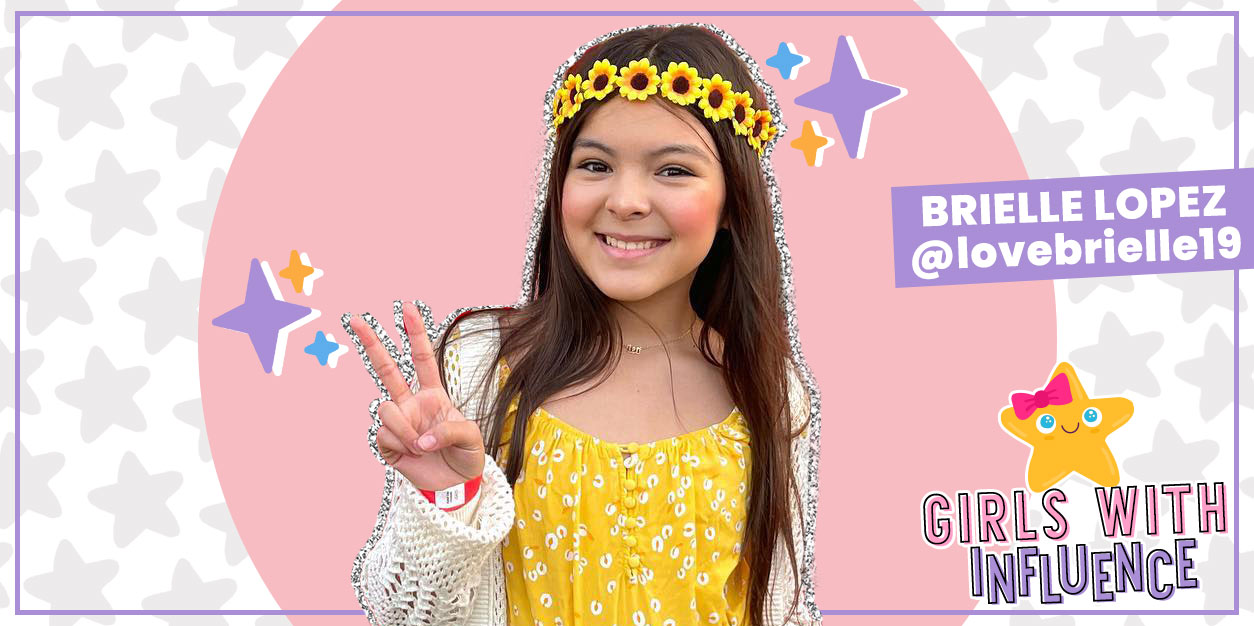 GIRLS WITH INFLUENCE: Brielle Lopez
GIRLS WITH INFLUENCE is a monthly celebration of girls who are making their mark across social media in a unique and positive way!
Our latest GIRLS WITH INFLUENCE spotlight is on an influencer, model, and aspiring actress that you're probably already following – Brielle Lopez aka @lovebrielle19!
Whether you're one of Brielle's 26k+ Instagram followers or you recognize her from an ad for your fav toy brand, you're likely familiar with her smiling face and positive, colorful content! (Not to mention fierce sense of style!)
From Purse Pets and Mini Brands to Petite 'n Pretty and Iscream, Brielle has shared everything from fidgets to fashion with her followers. Her bold, vibrant, and creative posts are a stand-out staple in our feed every day which is why we just had to chat with this rising star.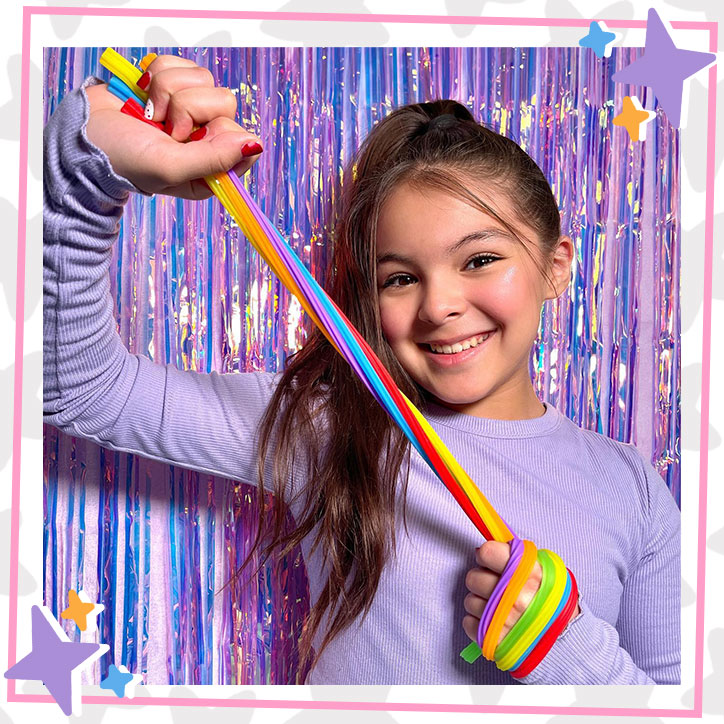 In addition to her social presence, Brielle has been busy following her acting passion in LA, strutting the catwalk in runway shows, and graduating the 5th grade.
Her dream? To co-star in a show with Miranda Cosgrove (same, TBH!) and hopes to break into the music industry someday. She's also super passionate about the environment and can often be spotted with a beach cleanup crew alongside Blowfish Malibu and the Surfrider Foundation.
Get to know Brielle Lopez as she chats about her life as an influencer, where she gets her fashion inspo, and her advice for her followers looking to step up their socials!
Get to Know Brielle Lopez:
Tell us a little bit about YOU!
BRIELLE LOPEZ: I currently spend most of my time on school, social media, and acting. In my free time, I love to do dance, cheer, tumbling, skateboarding, and roller skating.
I love to watch movies and anime. I'm very loud, talk a lot, and am very outgoing – I love to meet new people!
From beauty brands, toys, and fashion, your feed is always filled with creative and colorful posts! Where do you find inspiration for your shares?

:

BRIELLE: I get my inspiration from TikTok and Instagram fashion posts. I love fashion, especially when it's colorful. It's like eye candy. There will be a fashion look that catches my eye, and I want to re-create it but with my own little twist.
What is something your followers would be surprised to learn about you?:
BRIELLE: My followers would be surprised to know that I don't like watching scary movies. I've probably watched 1 scary movie and that was it! I don't like them.
You're also an actress – what do you love most about acting and what would be a dream role for you?
BRIELLE: What I love most about acting is being on set with my co-stars and playing a different character every time. It's always so much fun meeting new friends and having a set family. You grow a bond with all of them. Plus, I learn something new from every experience!
My dream role is to one day be in a show with Miranda Cosgrove.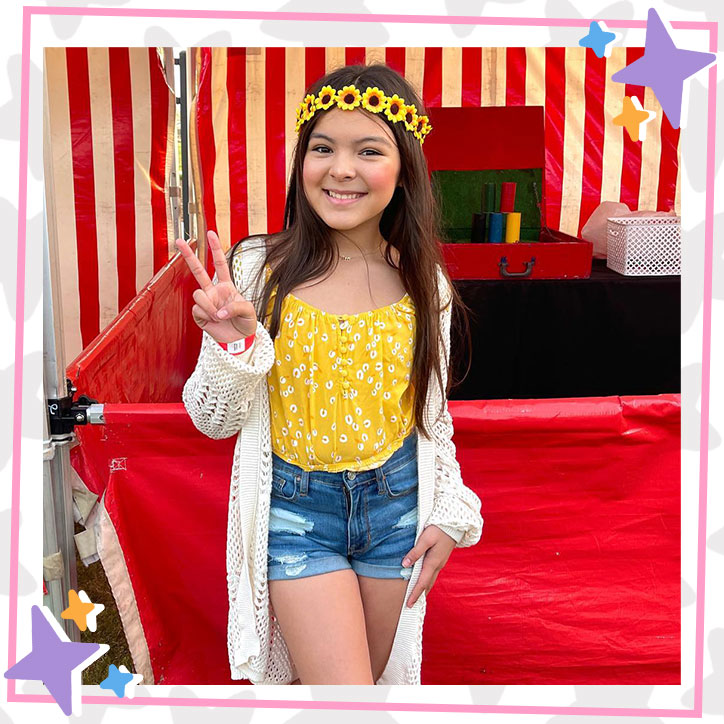 What advice do you have for other girls looking to build their platforms and become influencers?
BRIELLE: My advice to all upcoming influencers is not to be scared and just go for it! Your fans are going to love you for who you are, just be yourself and have fun!
My dream/goal for the future is:
BRIELLE: My goal for the future is to go into the music industry. I would really like to pursue music. I love to sing! It's always been one of my many passions. I want to record a song in the studio one day.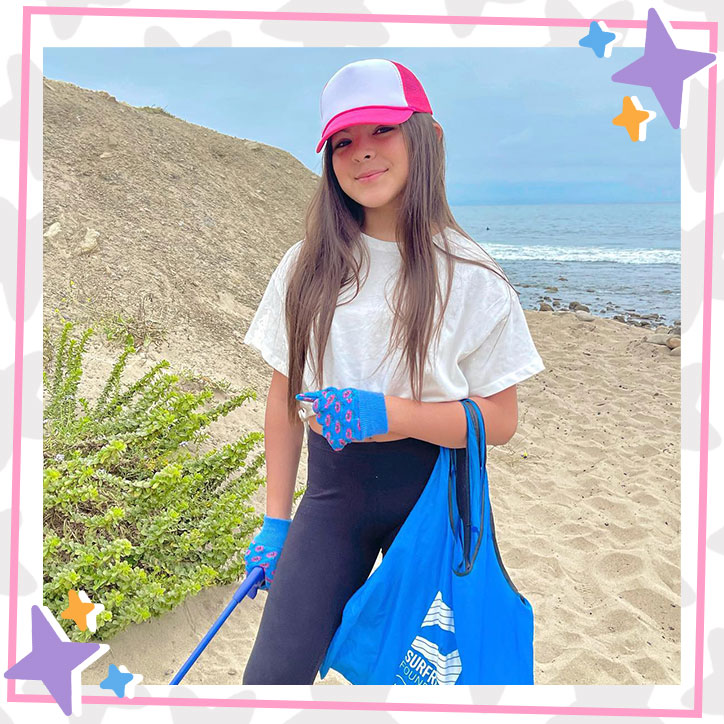 My Zodiac Sign Is:
BRIELLE: Leo
What's in Your Bag?:
BRIELLE: A scrunchie, chapstick, a face mask, my wallet, and roll-on perfume!
Current Obsession:
BRIELLE: Sketching fashion looks in my notebook!
Fav Subject in School:
BRIELLE: Math.
Dream Concert Lineup:
BRIELLE: Olivia Rodrigo, Ariana Grande, Mariah Carey, and Britney Spears!
My Proudest Accomplishment:
BRIELLE: Landing a back tuck in cheerleading!
Want to get to know other girls making their mark on social? Catch up on our GIRLS WITH INFLUENCE series:
✨Jasmine & Bella – Sisters & YouTubers
?Kira McClure – Influencer & Competitive Cheerleader
✨Couch Sisters – Dance Phenoms & Social Stars