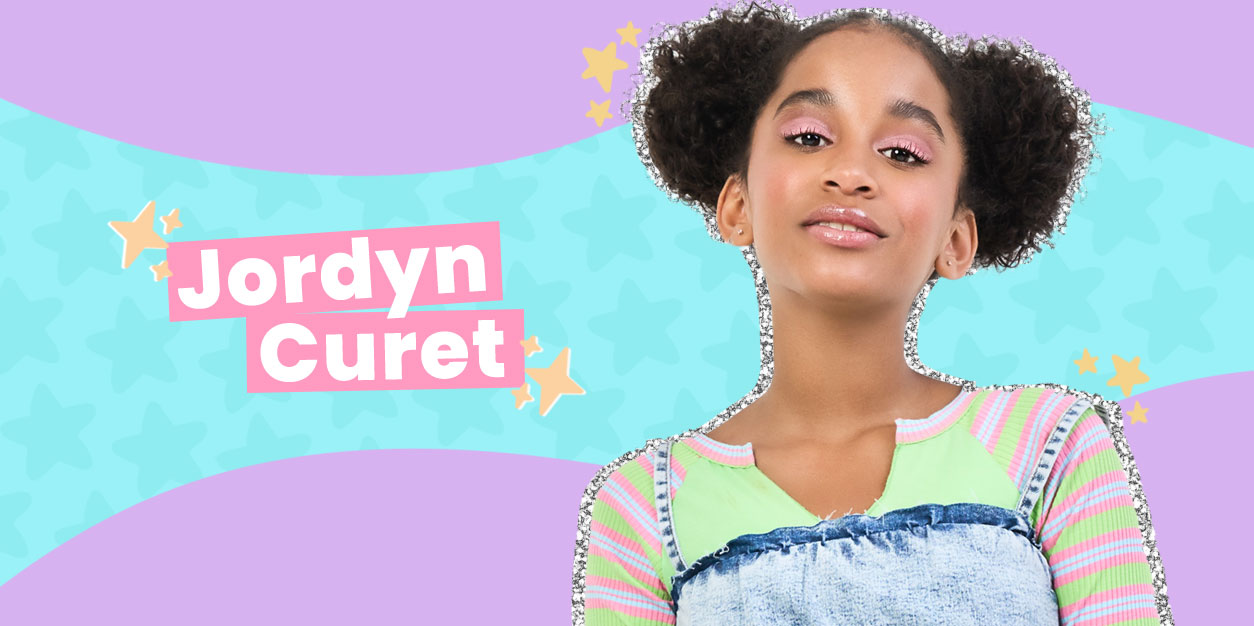 Shimmering Star Spotlight: Jordyn Curet
Each month YAYOMG! selects a Shimmering Star to spotlight. Follow along as we shine a light on girls who represent kindness, positivity, empowerment, philanthropy, drive, and confidence. They're sure to inspire you!
A new month means a new Shimmering Star! This month, we're celebrating teen actress, singer, and philanthropist Jordyn Curet!
You may recognize Jordyn from her time hosting Life Hacks for Kids, from the hit ABC series Home Economics, or her fiercely fashionable Instagram posts. But one thing is for sure – if this is the first time you're hearing about Jordyn Curet – it absolutely won't be the last! This inspiring teen has her hands in a little bit of everything from music to TV, and she's extremely passionate about her career. Jordyn is currently working on new music that she hopes her fans will love and has a secret project in the works with Lucas Films that she's super excited about!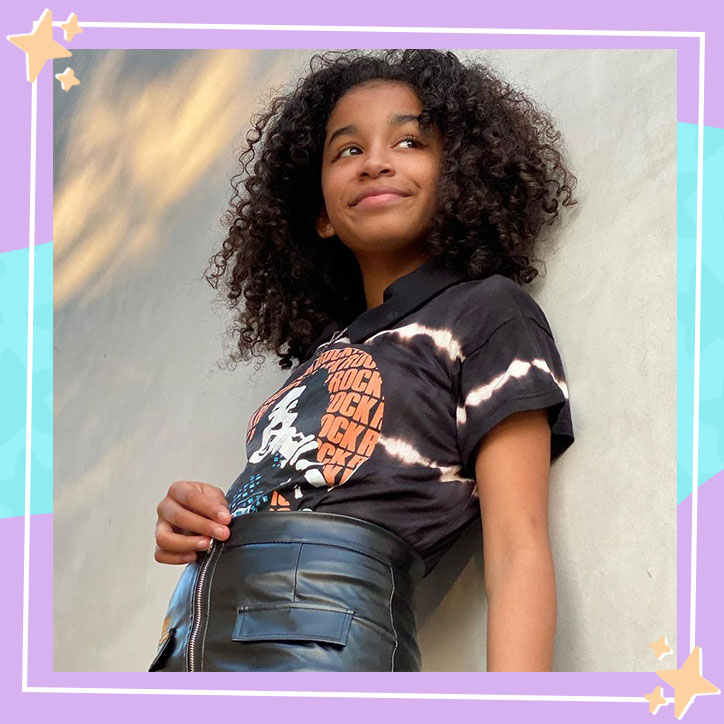 In addition to acting and music, Jordyn shines bright through her charity work! She started her own organization, Jordyn's Joy, when she was just 4 years old, and it's still going strong! A true Shimmering Star!
Get to know Jordyn Curet as she dishes on playing Shamiah on Home Economics, the women who inspire her, and her tips for giving back to your community!
Get to Know Jordyn Curet:
Tell us a little bit about YOU!

JORDYN CURET: I enjoy playing the ukulele and singing. I am a big fan of playing tennis. I am also starting to learn how to play the piano!
Your show, Home Economics, just got picked up for Season 2! What do you love most about playing Shamiah, and if you could choose, what type of storyline would you like to see her take on?

JORDYN: Shamiah has always been a social advocate and not afraid to stand up for what's right. I think Shamiah should join a club in school to show her being passionate about fighting for social injustice.
You recently had the opportunity to sing the National Anthem at a Padres game! Tell us a little bit about that experience!

JORDYN: I had so much fun singing for the Padres, it was amazing! At first, I was a bit nervous, but once I got on stage and felt the energy, I was ready!
We hear you're working on new music! What can you tease for your fans?

JORDYN: The message behind my upcoming song is truly about being hopeful, as well as being a bright light in a dark room.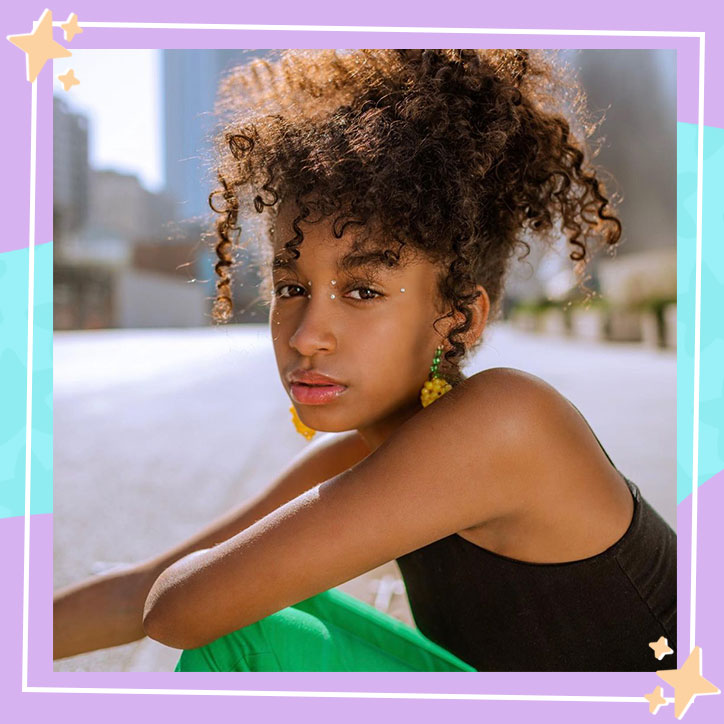 How do you shine bright?

JORDYN: At the age of 4, I started a non-profit charity. We have toys, books, and fold drives for people in need. I encourage everyone who is reading this to give back to their community! It can be simple. For example, you can tell someone they look amazing today! It can make someone smile for sure! You can make bags with essentials (such as soap, food, etc.) and hand them out to people in need! Those are only a few of the many things.

I have also had the opportunity to support several incredible organizations that have made an impact in the lives of my personal family and friends. Ronald McDonald House, CHOC, Challenged Athletes Foundation, Shriners Hospital, and KITS.
The women who inspire me are…

JORDYN: Zendaya, Ruth Bader Ginsburg, and Michelle Obama. All empowering women.
I am most passionate about…

JORDYN: Acting is what I am most passionate about, bringing characters to life and expressing the role.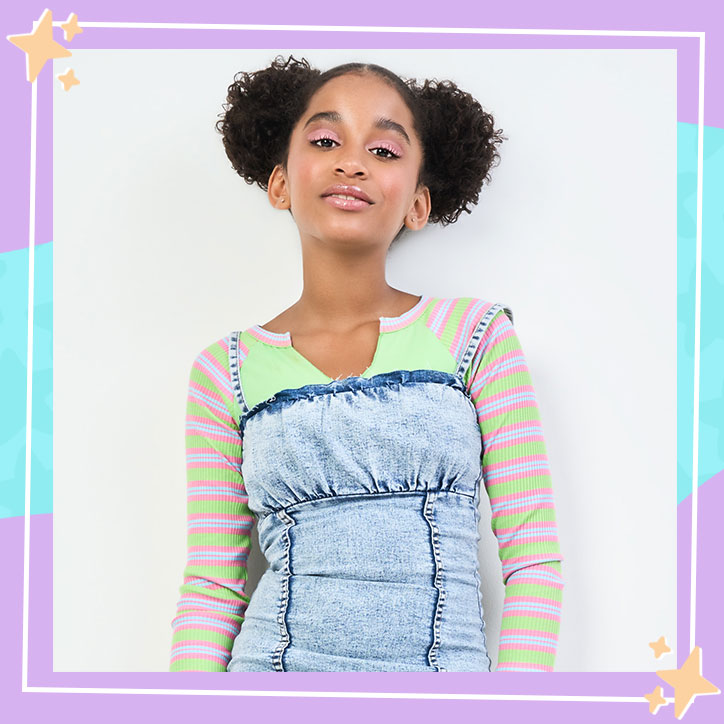 I feel most confident when…

JORDYN: When I'm on stage performing, I always feel happy and confident!
My biggest dream is…

JORDYN: to star in a drama movie, as well as become a lawyer.
The advice I want to share with other girls…

JORDYN: You're never too young for your dreams to come true!
Want to be empowered by even more amazing girls? Check out our previous Shimmering Stars like Sway Bhatia from The Mighty Ducks: Game Changers, Malia Baker from The Baby-Sitters Club, and more!