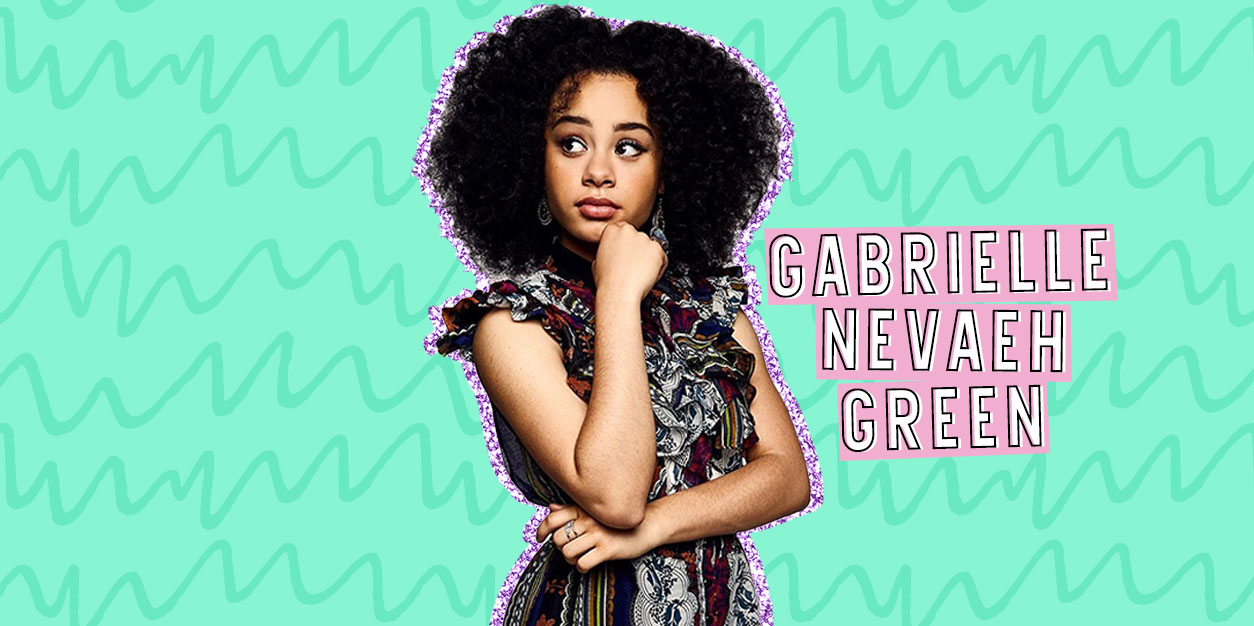 Gabrielle Nevaeh Green on All That, New Music, and Spreading Positivity
If you're a fan of All That, you've seen Gabrielle Nevaeh Green's totally fierce Beyoncé impression and her hilariously energetic performance as Alisha, the overly caffeinated barista.
Gabby sparkles in every sketch, but comedy isn't her only passion. She loves playing drums, perfecting her juggling skills, and is an avid reader and writer. "I love reading and writing. I probably have enough journals to start my own homemade library!", she shared with YAYOMG!
It's important to Gabrielle to use her platform to spread positivity, give back to others, and be a source of inspiration for her fans and followers. Through her upcoming music releases and charity efforts, she makes sure to shine bright in some small way every day.
Get to know Gabrielle Nevaeh Green as she opens up about life on the All That set, channeling Beyoncé vibes, and the people who inspire her most!
Get to Know Gabrielle Nevaeh Green: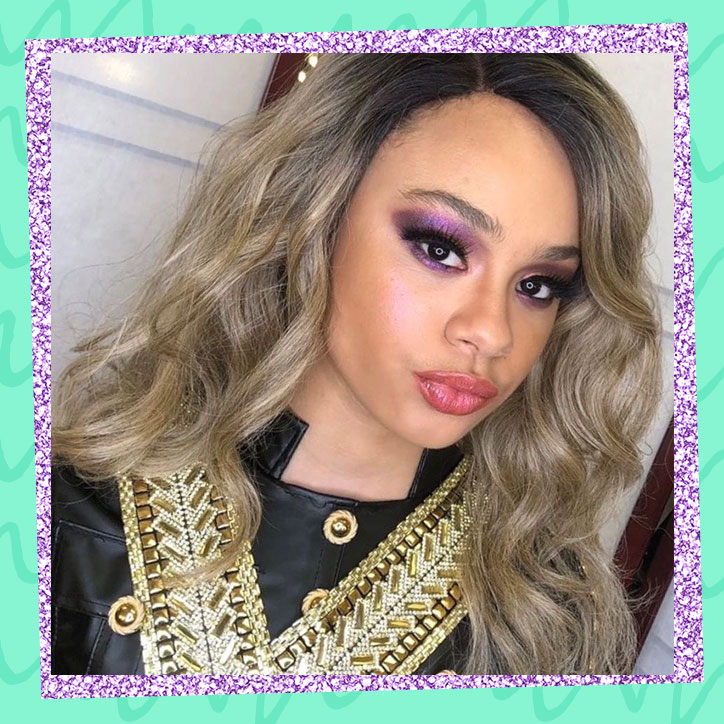 Take us into a day in the life of Gabrielle!

GABRIELLE NEVEAH: My day usually starts pretty early in the morning! I wake up around 5:45am, brush my teeth, get dressed, and head into the kitchen for breakfast. After that, it's time to hop in the car and make our way over to the Nickelodeon studios in Burbank, CA around 7:30am!

Once we're there, I'll do a couple of hours of school, eat lunch, rehearse for our live show on Friday, and leave around 4:30 in the afternoon. Once I get home, I finish up some homework, go over my script for the next day, and maybe develop a new character or two!
Your Beyoncé impression totally slays. How do you get into the Beyoncé mindset?

GABRIELLE: I love listening to her music right before going on set. My go-to songs are probably Who Run the World and Love On Top! I also like watching her concert footage to get into that Bey vibe!
Who would be your dream All That guest star to share a scene with?

GABRIELLE: My dream guest star would absolutely have to be Beyoncé! She's such an inspiration and role model, and it would just be a dream come true to work with someone who I've always looked up to!

I would also love to have either Liza Koshy, Zendaya, or Will Smith come to Coffee, Coffee, Coffee. All three are amazing comedians and actors that have inspired me both comedically and socially, plus I think it would be really cool to see how each celeb handles Alisha's undying energy!
What are some of your favorite Nickelodeon shows?

GABRIELLE: Ugh! This is always a hard one! Nickelodeon was an enormous part of my childhood growing up, so I'll give you my top three!

My first all-time fav would have to be SpongeBob. He would be the first thing that I would watch before going to school in the morning! What I loved most about SpongeBob was his unwavering happiness and energy! No matter what, he always knew how to turn things into a positive, and I always found it hilarious watching him interact with Squidward's pessimistic personality.

My second favorite Nick show is Sam & Cat with Ariana Grande and Jennette McCurdy. I was absolutely hooked on this show! The distinct contrast between Sam and Cat's personalities never failed in giving me a good laugh. Cat's innocence and optimistic point of view mixed with Sam's street smarts and wit always had me glued to the screen!

My third favorite show is of course, Kenan & Kel! Kenan & Kel are definitely two of the OG's of comedy and their shenanigans always had me laughing! My favorite parts of the show were probably either Kel's obsession with orange soda or the scene where Kel admits that he dropped the screw in the tuna!
We hear you have some music in the works! Is there anything you can share about your upcoming music?

GABRIELLE: My original music is going to be focused on spreading good vibes and positivity while making you dance and have a little fun! I'm also releasing a couple of covers of some of my all-time favorite songs! Stay tuned!
Name the three foods you can't live without:

GABRIELLE: Definitely pasta

Anything Chocolate

Grapes! (I'm literally obsessed with grapes! They're my all-time favorite snack!)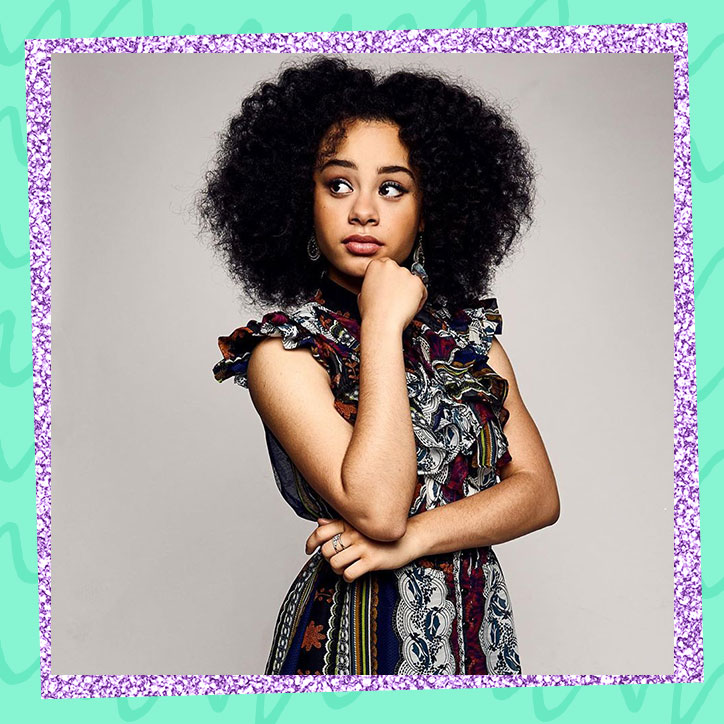 What are you most passionate about?

GABRIELLE: I am most passionate about using my voice to inspire others and make a positive impact on our world. There are so many that need access to the basics of life like an education, clean drinking water, and food. I feel very strongly that we should do whatever we can to help others every day no matter how small, even if it's just inviting someone new to sit with you at lunch!
Who is someone who has inspired you recently?

GABRIELLE: Someone that really inspires me is Yara Shahidi. I love how she uses her voice to bring more voters to the polls and spread awareness about the importance of a good educational foundation.

Jaden Smith is also someone who is a big inspiration right now. With his "Just Water" project, Jaden is working on bringing water to those who need it while making sure the materials he uses to create his bottles are 100% recyclable and beneficial towards the environment.
What is your biggest dream for the future?

GABRIELLE: My biggest dream is to just keep growing as an actress and comedian and keep expanding my work and my craft. Eventually, I would like to get into more cinematic work in films and expand my career in the television industry. I also hope to keep inspiring others and continue to make a positive impact on others.
Do you have any advice you'd like to share with your fans?

GABRIELLE: I would just say to follow your passion. On your journey, there will be a lot of people who will doubt you, there will be a lot of people who will walk out of your life, and there will be a lot of people who tell you "no." But for every no, for every negative thing, there will be someone who believes in you. Someone unexpected will walk into your life and change it for the better. Someone will say "yes." So keep pushing, keep working hard, and keep believing in yourself because you can do anything that you put your mind to.
Want to get to know the other funny girls of All That? Check out our interview s with Aria Brooks, Kate Godfrey, and Reece Caddell!