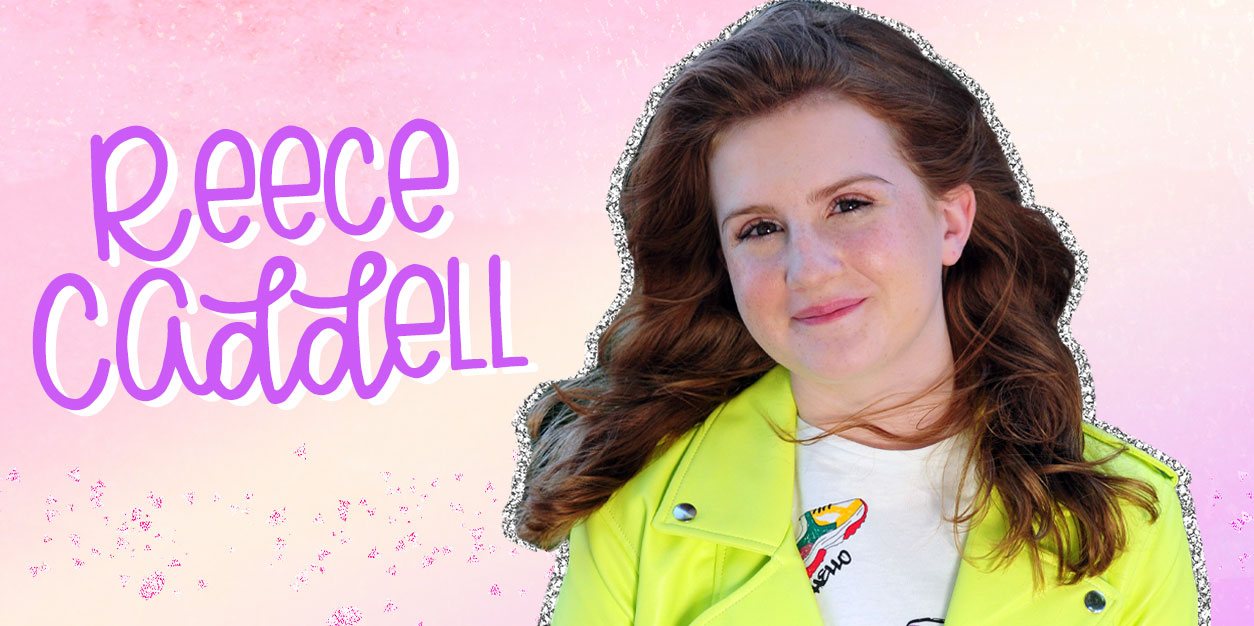 Reece Caddell Dishes on All That, Living in Japan, and More!
Reece Caddell is having a whirlwind of a year! From living in Tokyo to landing a role on Nickelodeon's All That, our girl Reece is totally crushing it.
Before landing the dream gig on All That, Reece guest-starred in episodes of some seriously awesome shows. You may have seen her on Fresh Off the Boat, Bizaardvark, and Coop & Cami Ask the World. Reece also shares a YouTube Channel with her sisters where they write, produce, and perform their own hilarious sketches.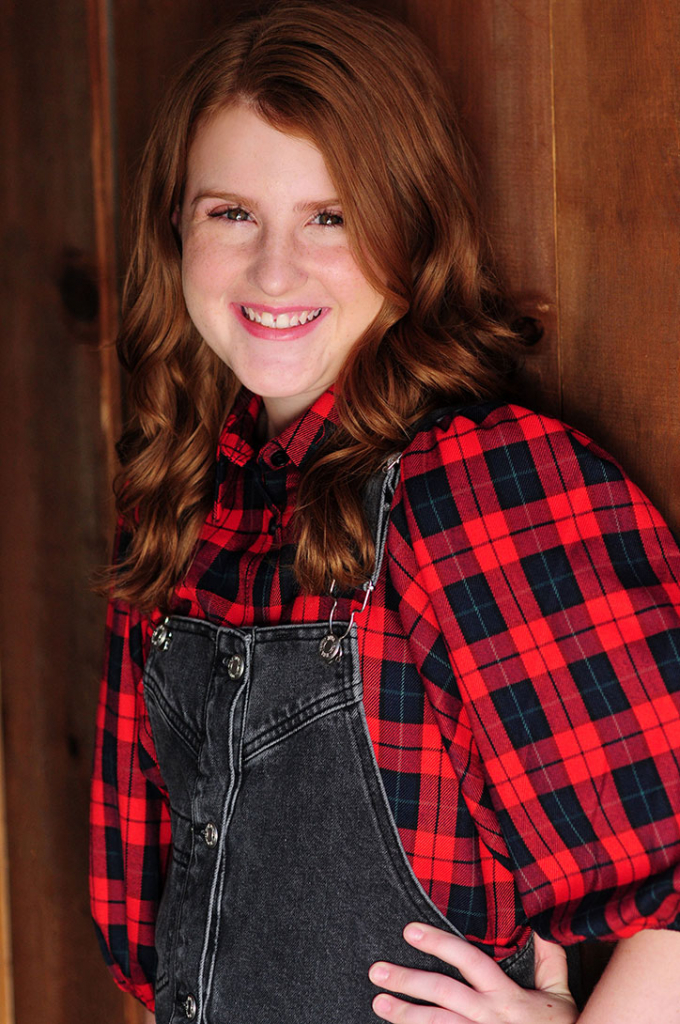 When Reece isn't dishing out Vital Information or throwing down rhymes on a parody track of Lizzo's "Juice," she's all about relaxing. Whether it's sleeping in on the weekend, catching up on her favorite reads, or drawing in her sketchbook, she loves to unwind and chill out. She also has a passion for animation and enjoys watching animators on YouTube and learning about different animation styles.
Get to Know Reece Caddell as she dishes on All That, living in Tokyo, and her advice for girls looking to break into comedy!
Get to Know Reece Caddell: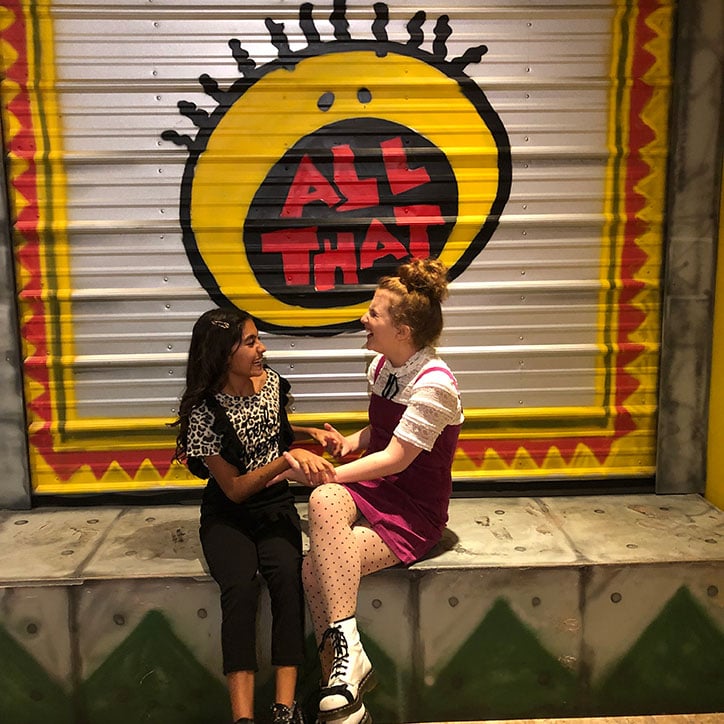 How did you react when you found out you'd be joining the cast of the All That revival?

REECE CADDELL: It was really hard to get my brain around, honestly! I have been acting since I was 4 or 5 and I knew that I was really starting to make progress in my career because of the good auditions I was getting and the bigger roles I was booking.

The process for auditioning for All That was pretty intense, but I worked really hard and I knew I had done the best I could. I have the video on my Instagram and you can see my head pop up when I hear the call! I was just SO HAPPY to get to be part of such a fun show and couldn't believe I would get to do it with six funny, amazing kids!
You were lucky enough to take over the iconic Vital Information skit from legacy cast member Lori Beth Denberg. Tell us a little about that!

REECE: I had seen some of her sketches from the original show and they were so funny! They didn't tell me I was going to take it over until we got the script and I was like, oh my gosh! I was nervous at first because fans of the show really loved Lori Beth in that role and she was so good! But she sat down with me and she encouraged me to just play the role as myself and really gave me the courage to do it my own way. We did the first sketch together and it was amazing to get to work with her on it!
Who is a guest star you'd love to see on a future episode of All That?

REECE: I'd love to have Liza Koshy on the show! She is HILARIOUS! The cast got to meet her a few months ago and she said she was a big fan of the show! Wouldn't it be great to see some of her characters on All That?
What are some of your favorite Nickelodeon shows?

REECE: I am a huge fan of Henry Danger (this season is SO GOOD!) and have loved Avatar: The Last Airbender ever since I was little.
What advice would you share with other girls looking to get into comedy?

REECE: If you are a girl who wants to get into comedy—do it! We need more funny people in this world! Be brave and be yourself. Don't let anyone tell you are too much or not funny. If you want to get into comedy, you just have to start!

Take comedy classes, study movies and shows, and write your own material. I practice jokes and try different ways to make things funny in my bathroom mirror all the time.
We saw on Instagram that you've spent the majority of the past year living in Tokyo. What did you love most about Japan?

REECE: I was actually living in Tokyo when I booked All That! I got to travel back and forth between Los Angeles and Tokyo this year and it was so cool to get to spend time in a different part of the world.

I loved the subway system there and that kids would ride it by themselves — it's so safe and organized! It was cool to see that even though some things are very different around the world (like that kids clean their own classrooms in Japan), people really are the same and want the same things in life. And the food was so good — I love ramen!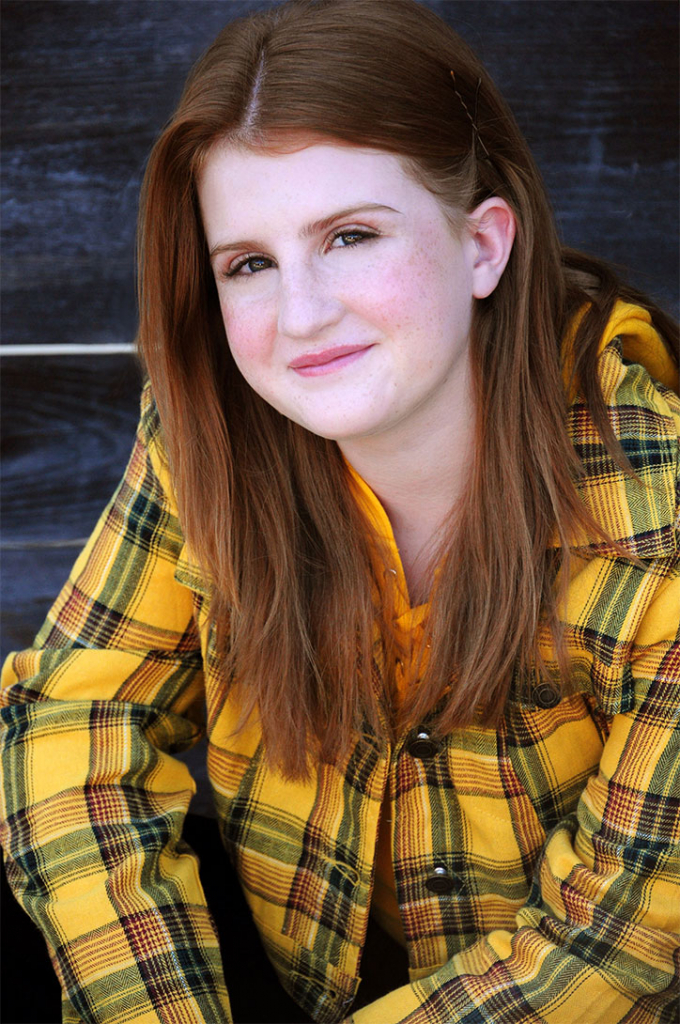 Name three things you can't live without?

REECE: Books, pasta, and swimming pools.
Who is someone that has inspired you recently?

REECE: I have been really inspired by Kel Mitchell, an original All That cast member and one of our executive producers.

He is also on Dancing with the Stars this season and he has really inspired me with his perseverance and hard work! It's hard to do something new in front of people and get criticized. But he has gotten better and better each week. Watching him do something new, have the courage to learn it in front of people, and have fun while he does has been really inspiring to me.
Do you have any words of wisdom you'd like to share with our YAYOMG! readers?

REECE: Everyone is good at something. If you haven't found something that you love and are good at yet—keep looking and keep practicing. It's okay if it's hard. Don't give up!
Check out our interview with Mercedes Lomelino who co-starred with Reece in an All That sketch!