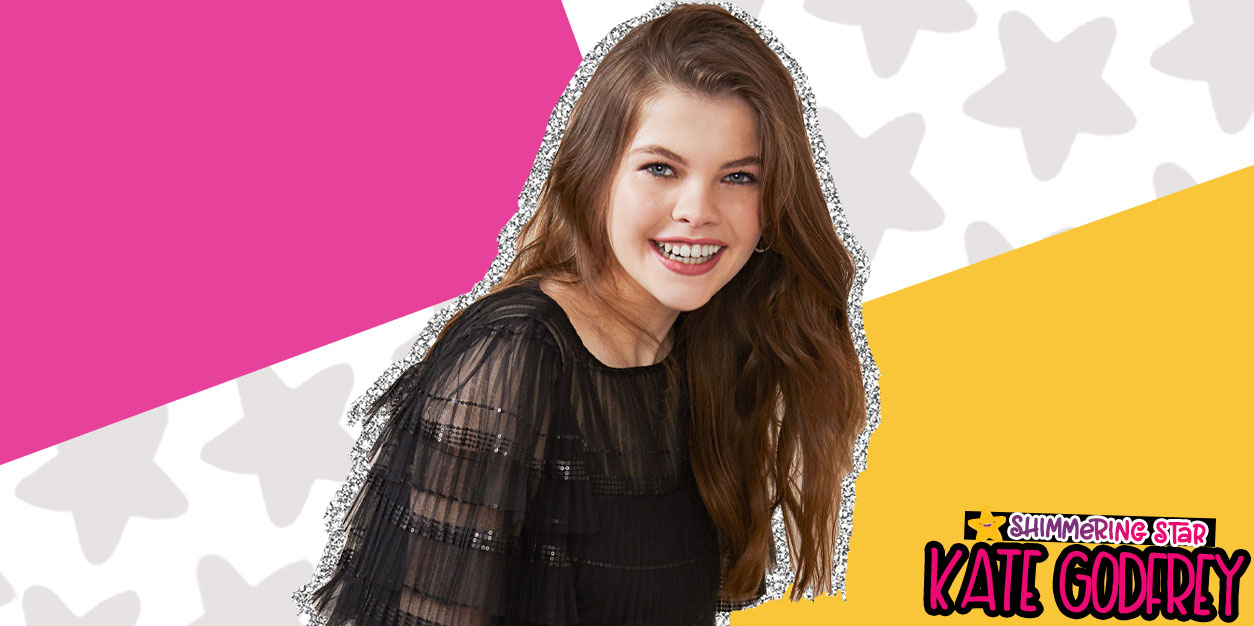 Shimmering Star Spotlight: Kate Godfrey
Each month YAYOMG! selects a Shimmering Star to spotlight. Follow along as we shine a light on girls who represent kindness, positivity, empowerment, philanthropy, drive, and confidence. They're sure to inspire you!
A new month means a new Shimmering Star, and this month we've selected the hilarious and talented Kate Godfrey!
Kate is a total scene-stealer on All That, completely embodying every character she takes on. Whether she's manically destroying everything in sight as the iconic Marie Kiddo or playing Taylor Swift's biggest (and most intense) fan, Kate's passion for comedy shines bright through it all.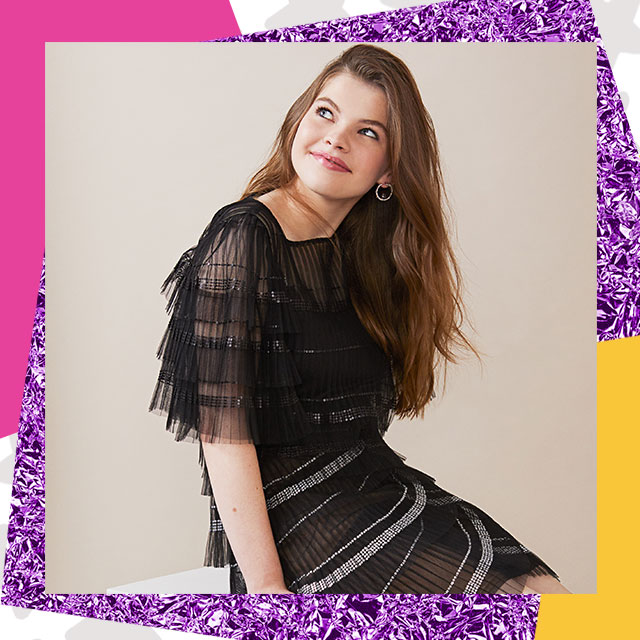 When she's not working on the show, gaming with her castmates, or making music at home, Kate loves helping others. She is enthusiastic about giving back and is thrilled to be performing at the Songs St. Jude benefit concert later this month. She'll be singing alongside other talented young stars from Broadway, Nickelodeon, Disney Channel, and more in support of St. Jude's Children's Hospital.
We caught up with Kate Godfrey about her charity efforts, her dream of performing on Broadway, and all things All That!
Get to Know Kate Godfrey: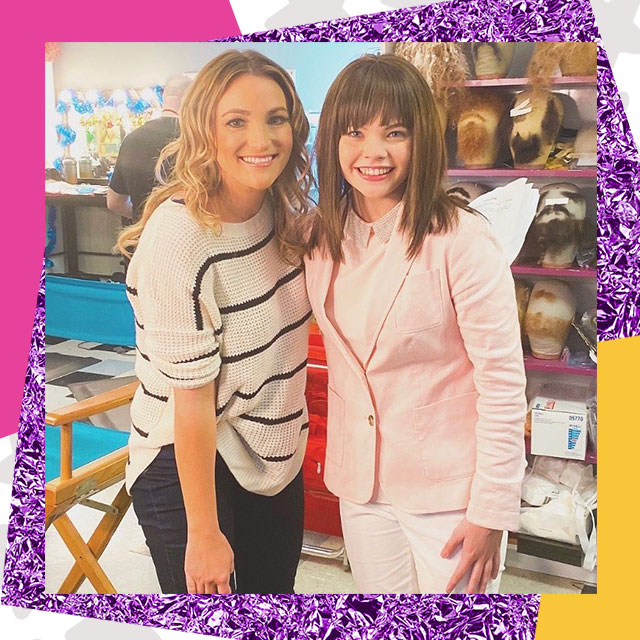 Tell us a little bit about YOU!

KATE GODFREY: I love to play the piano, guitar, and ukulele! I love anything to do with music. I also recently have liked to paint with watercolors!
Take us behind the scenes a bit. What is it like on the All That set, and what do you love most about working on the series?

KATE: Working on All That is extremely fun. My favorite part about it is performing all the wild sketches. I get to do fun things like smash my face in cake and destroy many things (cabinets, vases, walls, and more!). When I am not on set, I am usually playing video games with my cast members or getting something to eat at crafty.
Do you have a favorite sketch that you've worked on for the show?

KATE: I can't pick a favorite sketch because they are all so fun! I love Marie Kiddo because I get to actually smash things, and I love Brie because she is SO messy. I have another favorite that the world will meet on Saturday the 18th! She is very weird and funny!
Before All That, you got your start in the theater. Do you see yourself heading back to the stage in the future?

KATE: I will definitely never lose my passion for theater. I love getting to perform live on a big stage. One of my life goals has always been to be on Broadway, so hopefully I can accomplish that in the future!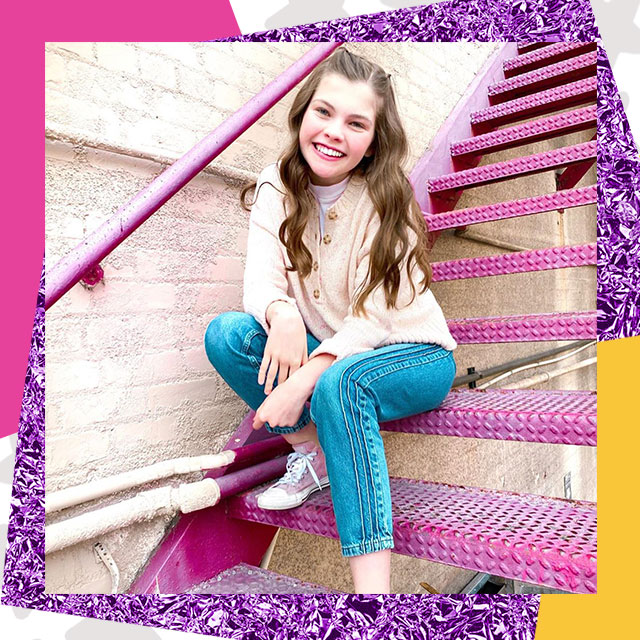 How do you shine bright?

KATE: At my high school, we were required to volunteer 30-40 hours a semester at the charity of your choice. It's hard to squeeze those hours in now working five days a week and going to school full time, but a great benefit to my job is being invited to charity events on the weekends to help raise money for various children's charities or to meet children that are fans of the show. Any chance to bring a smile to a sick child's face is so heartwarming and a privilege to me.

One of my favorite charities is St. Jude's. I am honored to be singing with some of my Broadway and television friends on February 22nd at the Rockwell to help raise funds for St. Jude's.
The women who inspire me are…

KATE: Kate McKinnon, Ellen DeGeneres, Zendaya, and my mom!
I am most passionate about…

KATE: I am most passionate about comedy, acting, and singing. I love to do all three things so much!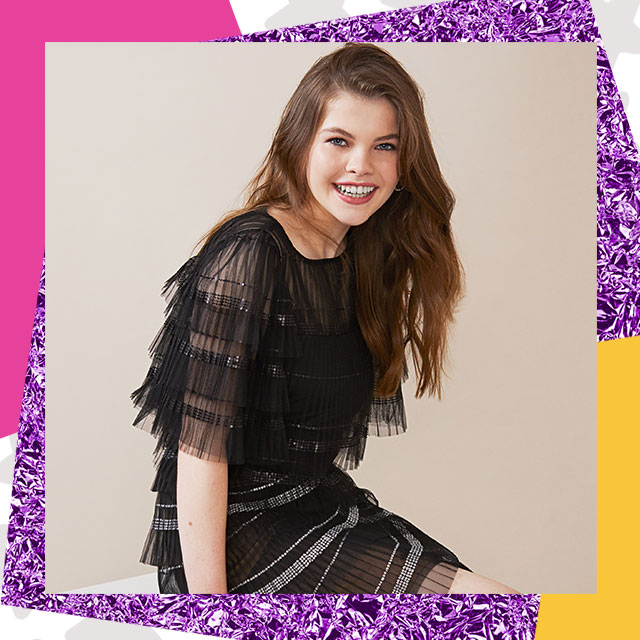 I feel most confident when…

KATE: When I am in front of the camera!
My biggest dream is…

KATE: I have a lot of big dreams. I would like to be on SNL one day, or maybe get into writing sketches or songs.
The advice I want to share with other girls…

KATE: The advice I want to share with other girls is to work hard, but don't forget to have fun too! My second grade teacher always said, "Hard work, Done well, Feels good." I have lived by it ever since.
If you're an All That fanatic, get to know Kate's castmates Reece Caddell, and the newest addition to the cast, Aria Brooks!