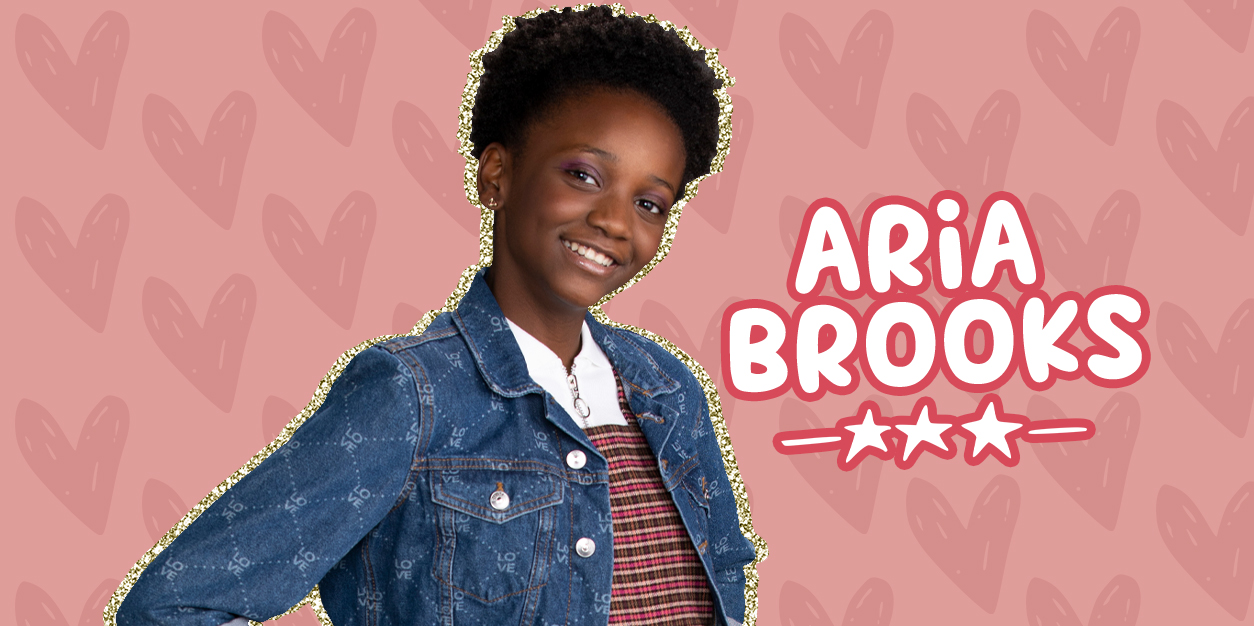 Aria Brooks Dishes on All That, Her Favorite Songs, and Her Go-To Snack
Today we're catching up with All That'snewest cast member, Aria Brooks!
This fearlessly funny actress is always ready to do whatever it takes to make the audience burst out laughing – including getting decked out in full wicked witch gear for a parody of Billie Eilish's Bad Guy!
Outside of All That, Aria is an actress and singer who dreams of making movies and releasing a debut album. Get to know Aria Books as she dishes on what it's like being the newest All That cast member, how she unwinds after a hard day, and more!
Get to Know Aria Brooks: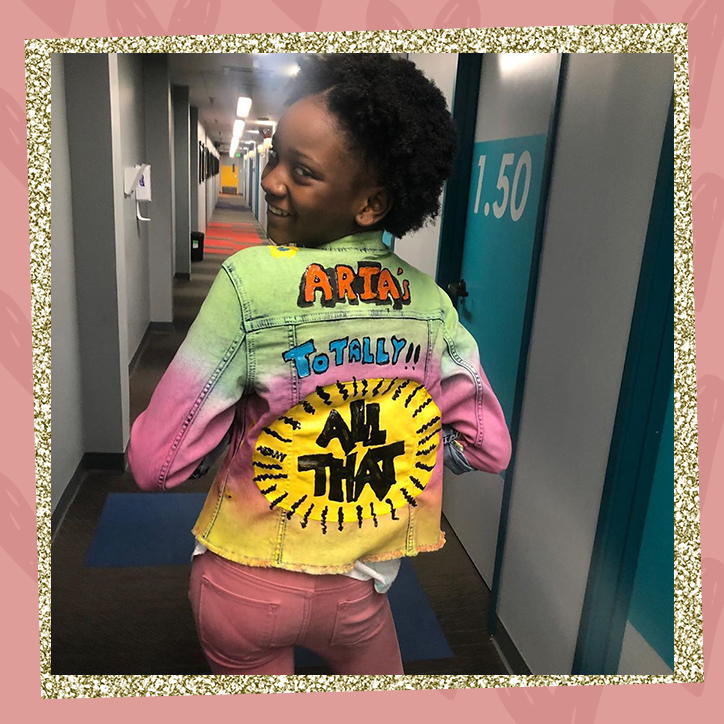 How does it feel to be All That's newest cast member?

ARIA BROOKS: It's really great! Not only do I love the cast and crew, but being able to play a new character every week is fun. The original All That was a show my family members grew up watching, so they are also freaking out that I get to be a part of the reboot.
Take us behind the scenes a little – what's life on set like?

ARIA: On Mondays, we have a table read, and then we rehearse a little bit. On Tuesday, we rehearse all day and then run through the whole show for writers and producers. On Wednesday, we do the same thing as Tuesday. Thursday, we shoot a few sketches, and Friday is our live show, where we perform a few more sketches.
What is your go-to snack?

ARIA: My go-to snack is either Pop-Tarts or a bowl of raspberries.
After a long day on set, what is your favorite way to relax?

ARIA: My favorite way to relax is writing or watching TV. I love journaling, writing songs, and writing scripts. Sometimes when I have a full day of thinking too hard, I'll watch TV so I can unwind and focus on the show.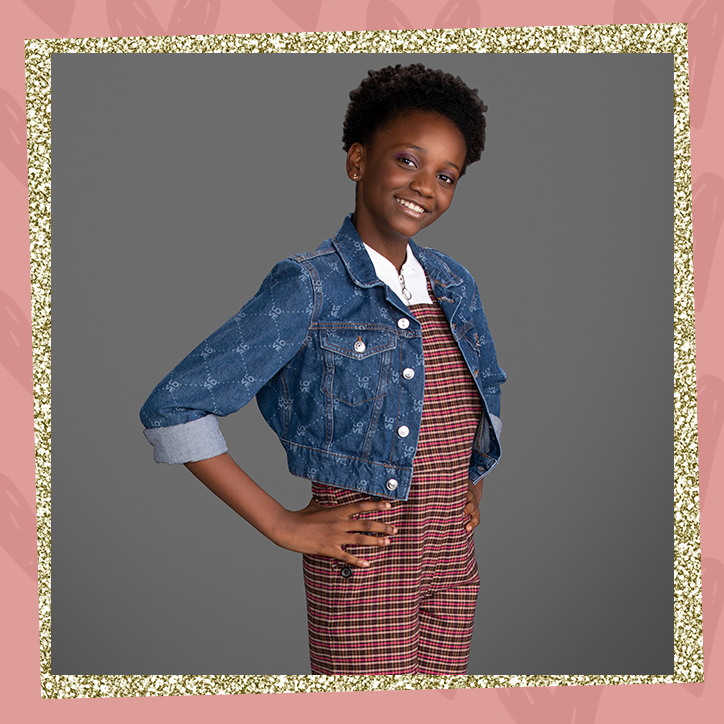 Who are some of your favorite funny people?

ARIA: I love Samuel J. Comroe and Preacher Lawson on America's Got Talent. I also really like Kevin Hart, especially since lately he's been doing more family movies.
In addition to acting, you also love to sing and dance! Do you think you'll release more music in the future?

ARIA: I am currently in the process of creating an album. My goal is for the album to show growth and maturity in my singing and writing. I would love to release it this year.
What are a few songs on your playlist right now?

ARIA: I listen to Melanie Martinez's full K-12 album. A few other songs are Dive by LVLY, Play Nice by Annie LeBlanc, and Alphabet by Jayden Bartels.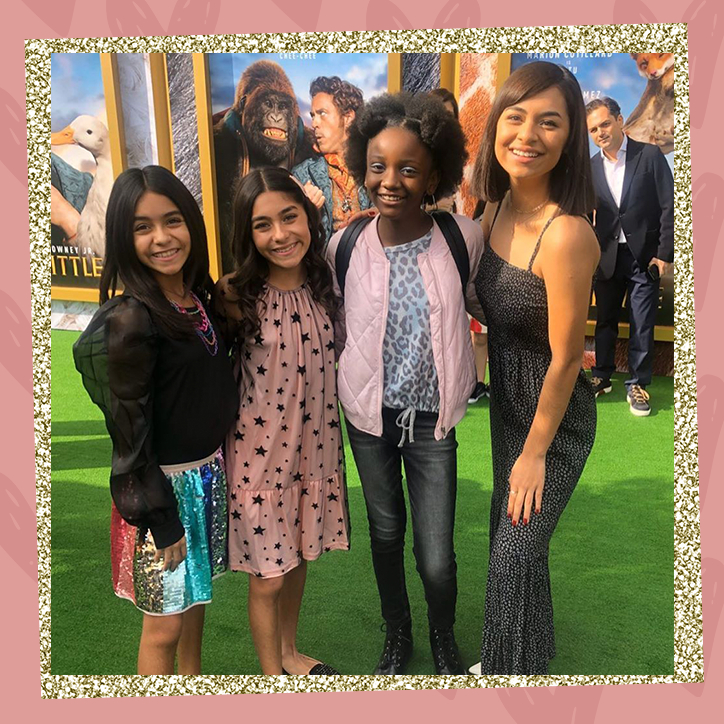 When you're not busy acting, what do you like to do for fun?

ARIA: I like baking and traveling, although, I don't do it a whole lot. I love writing, watching Netflix, and tumbling around my house.
What is your biggest dream for the future?

ARIA: My biggest dream is to star in a big movie alongside greats such as Will Smith, Zendaya, and/or The Rock.
Do you have any advice you'd like to share with your fans?

ARIA: My advice to my fans would be to stay humble. You will achieve greatness, but humility is key throughout the process.
Want to know more about life on the All That set? Get to know Nickelodeon star, Reece Caddell!