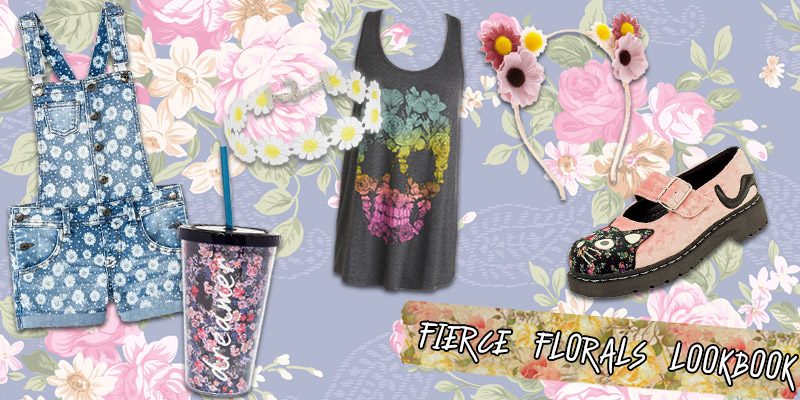 3 Fierce Ways to Rock Florals This Spring
Like the old saying goes "April showers bring May flowers", which means it's time to add a little floral fun to your wardrobe! Whether you're an edgy fashionista or a more casual cutie, there's just so many ways to add pops of florals to your look. You don't need to don the usual floral dress to show off your chic, girly side.
Floral crowns, floral shoes, and even floral sunglasses can add subtle pops of flower power to your look. The flowers may be the reason we're all sniffling and sneezing big time during allergy season, but it doesn't make them any less pretty! We put together 3 fun floral style guides for you to be inspired by this Spring.
3 Fierce Ways to Rock Florals This Spring: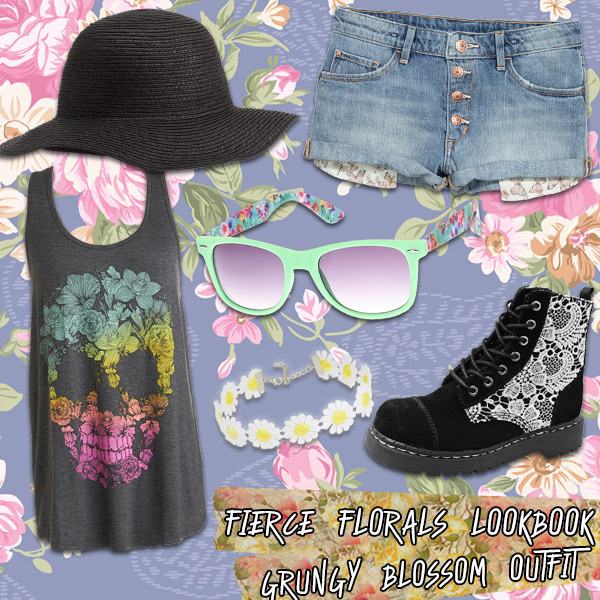 Grungy Blossom:
Who said flowers have to be pink and girly? Grunge it up this Spring with a floral skull tank and a daisy choker. Swap out your usual combat boots for a pair covered in flowers, or for an even less obvious look, try a pair like the ones above – just a simple floral lace pattern.
The obvious choice is a pair of ripped shorts or jeans, but we couldn't resist this regular pair with the long butterfly pockets. Plus – you can always shred them yourself! Top it all off with a floppy sun hat and pair of sunglasses (with or without flowers) to complete your look and rock this Spring with punky style!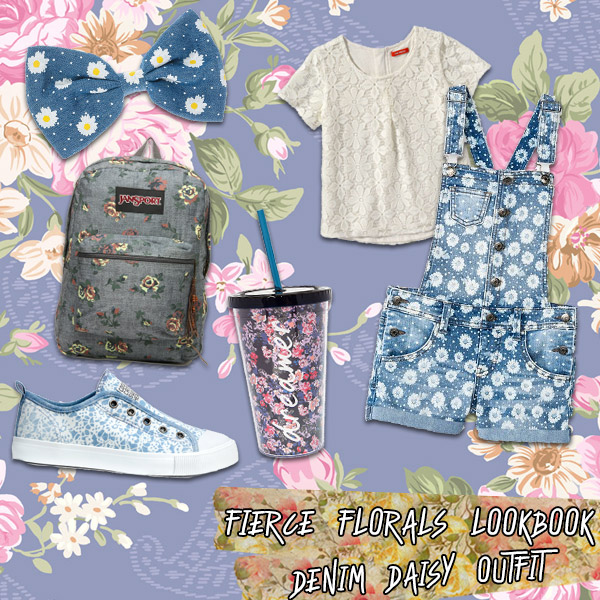 Denim Daisy:
This look is for denim lovers, or lovers of just casual, comfy styles. You can wear this outfit to school, while gardening, or just while hanging out with your BFFs. Floral overalls are gorgeous, but we chose this denim pair with the simple white daisy print to keep the colors to a minimum. Pair it with a solid color tee of your choice, or a lace tee like the one in our picture. The lace adds a little texture and uniqueness to an otherwise classic jeans and a t-shirt vibe.
Denim sneakers with a floral print match perfectly and are great for climbing trees, hitting the mall, or an outdoor picnic. With all that blue denim, you're gonna want to add some color, so pick out some floral accessories to make your look pop – like a floral backpack, headband, or even a coffee cup to keep your iced coffee cold and refreshing all day long!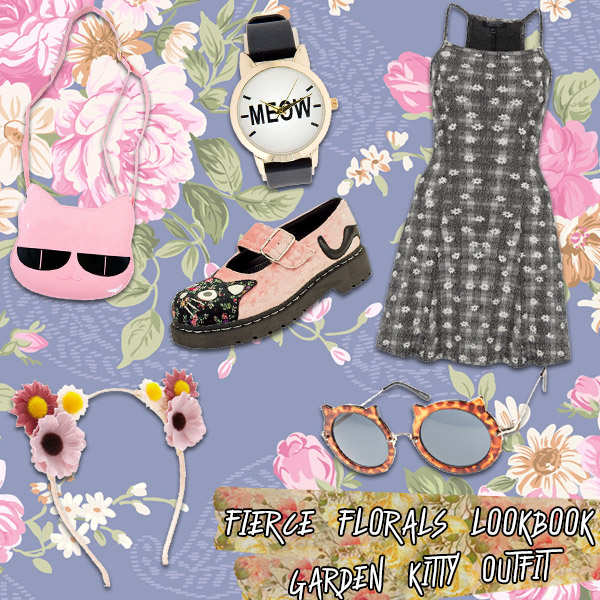 Garden Kitty:
Cats love napping in the flowers on a sunny day, so this look is a take on everyone's favorite furry creatures! (Plus, those floral cat creepers were so cute, we needed an excuse to wear them somehow.) With kitties being more popular than ever (thanks, the internet!), it's really easy to find a pair of cat kicks to rock with your outfit. You can pair your cat shoes with whatever looks best, we chose a simple floral dress that makes the shoes really stand out.
The obvious choice for a Garden Kitty inspired look – a floral cat ear headband. You can swap this out with a flower crown or just regular cat ears, depending on your preference. Accessorize with more floral accessories or more cat accessories, depending on what you like best – a kitty necklace, purse, or even watch will give your outfit life. Besides the shoes, the star of our outfit was those cat shaped sunglasses, purr-fect for a cat nap in the yard on a sunny day.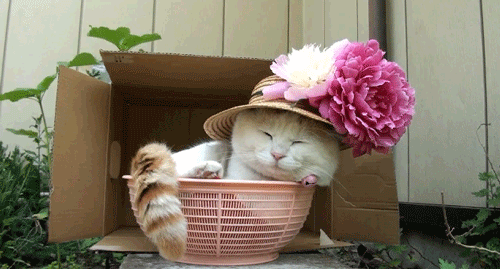 Now that you're dressed to floral perfection, why not find out your Spring Horoscope?