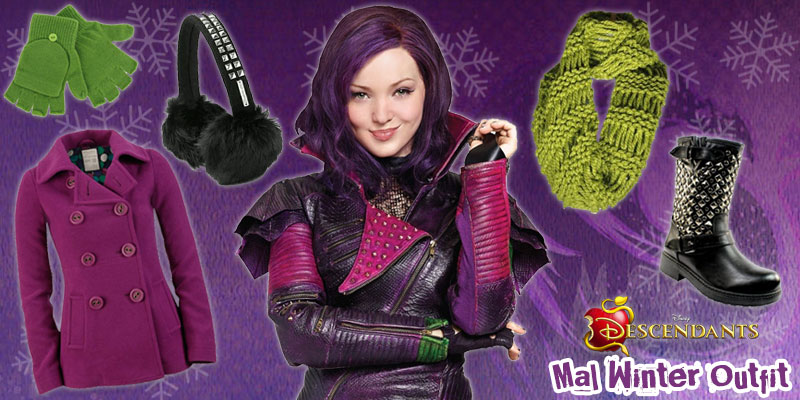 Descendants Winter Style: Mal Outfit
Mal's style is probably the most fun to play around with of the Villain Kids. She's got a mix of awesome colors that you generally don't end up pairing together, and she's always wearing outfits that are a mix of edgy and girly. She's the kinda girl that would definitely stay true to her style all year long, so we've put together an awesome Mal inspired winter outfit for our Descendants Winter Style Series! Here's how you can dress like the wicked Mal Bertha when things get a little chilly where you live!
For Mal's coat, we picked a few different styles to inspire you. Since your coat generally ends up being the focal point of your look, you want to make sure it's extra cute. Whether you choose a purple peacoat or a lovely tweed cape, use your coat as the base color and work from there. If you pick black, accessorize with purples, pinks, and greens. If you pick purple, tone the purple down a notch in the rest of your outfit so you don't over-do it. (Though, honestly, can you REALLY overdo purple?)
Pick the studded version of your favorite winter style boot to really bring out the Mal edge in your look. We put a few choices to inspire you, ranging from ombre rainboots to studded Uggs and of course, a classic pair of combat boots.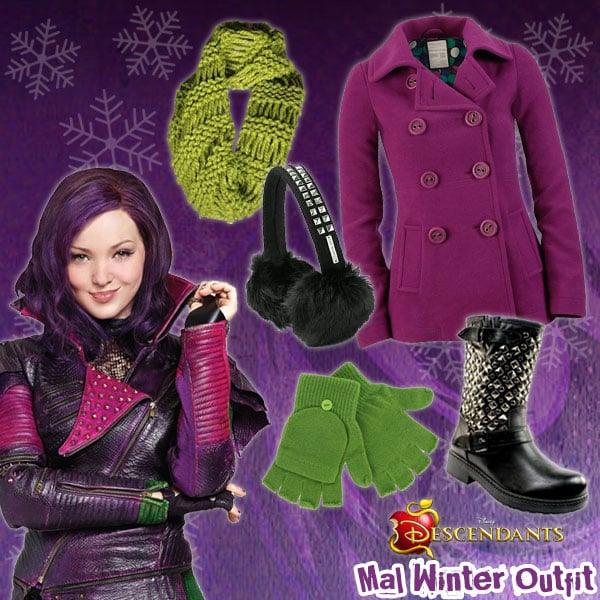 In our Evie and Carlos looks, we've already showed off lots of Villain Kid inspired winter accessories (like gloves and scarves), so in addition to the ones we picked for Mal, you can check those out for even more ideas. Since not every day is blustery and cold, we added in some regular Mal inspired jewelry and accessories, like a Rotten to the Core Necklace and a Mal inspired hairbow for those days you don't need to bundle up as much.
If you can't enough of Descendants style, stay tuned for Jay's winter look, coming soon!