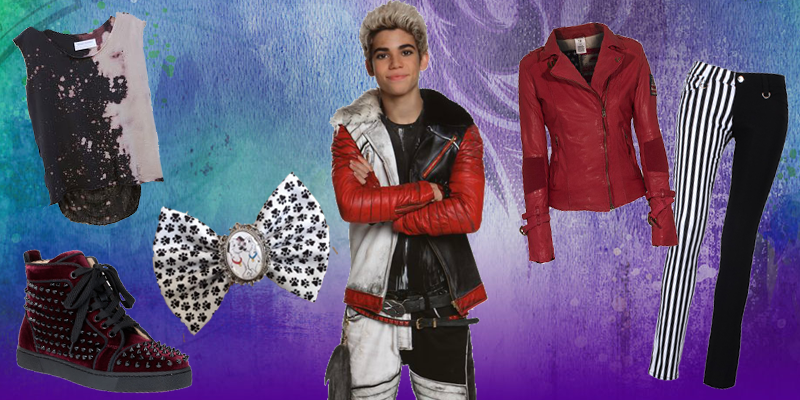 Descendants Style Series: Carlos Outfit
Our Descendants Style Series continues with Carlos, the son of Cruella De Vil! Carlos is a music loving tech-wiz and uses his tech savvy to create a way to connect the Isle of the Lost to the outside world. When he gets to Auradon Prep, he helps the other villain kids with their plan to capture the Fairy Godmother's wand and free their parents. Carlos has a huge secret though – he's deathly afraid of dogs. Unlike Cruella, Carlos is actually a bit anxious and timid.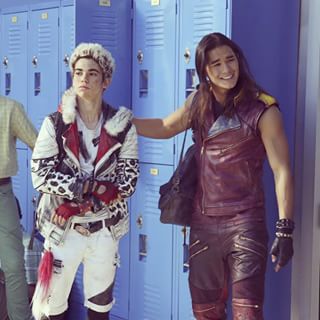 Carlos inherited a lot of Cruella's fashion sense, which is actually a good thing – it's pretty much the only thing she's got going for her. Don't worry though, no puppies were harmed in the making of this lookbook! (But we did include a few dalmatian inspired accessories!)
Carlos - Son of Cruella De Vil
Most of Carlos' outfits consist of black, white, and red – just like his mother! He's got a grungy, yet totally fabulous style. Edgy, but stylish should be the tone of your Carlos Descendants outfit! In the movie, Carlos wears a ton of leather – leather jackets, leather pants, leather gloves – so leather anything is definitely a must have for this look – add in faux fur to really pull it all together. Even though Carlos is afraid of dogs, we threw in a few dalmatian inspired accessories so you can add homage to 101 Dalmatians. (Plus, rumor has it he ends up warming up to pups!)

Carlos' outfits are generally very layered. You can use jackets and vests to get a similar layered look – but if it's too warm out for those, try a scarf! Shoes are one of the most important parts of any true fashion lovers outfit, so we picked a bunch of really bold, unique shoes for you to pair with the rest of your Carlos inspired look. From plain sneakers to velvet high tops, we've got you covered!
If you're in puppy love with our Carlos outfit, make sure to take a peek at our Evie and Jay outfits too! Come back soon for the most devious look in our Descendants Style Series – Mal!