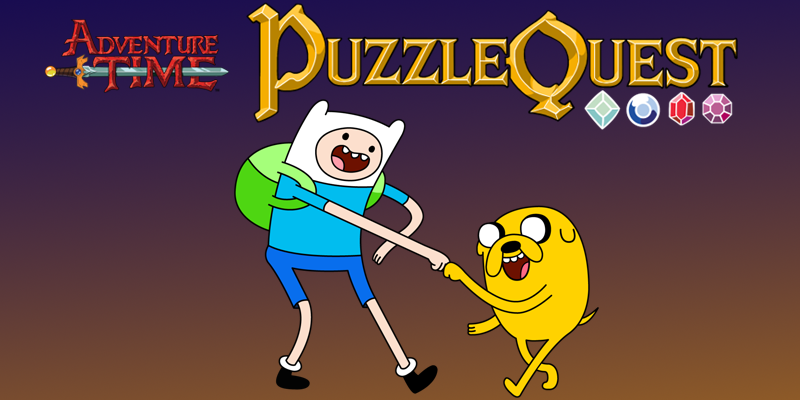 Adventure Time Puzzle Quest is the Most Fun Ever
Puzzle Time, come on grab your friends, and match some very cool looking gems! Okay fine, in Adventure Time Puzzle Quest you're matching symbols and not gems – but it rhymed so well! Finn and Jake are off on another radical baddie slaying adventure, this time in the form of a Match-3 RPG that we've already lost hours of our lives to!
In Adventure Time Puzzle Quest, you'll battle baddies, level up your characters, learn new abilities, and acquire sweet loot. Pretty much the trappings of your usual Match-3 RPG, but better because it's got Finn and Jake helping out the Adventure Time characters in the way of quests. And of course, being an Adventure Time game, it's got an amazing sense of humor! There's over 30 fun quests to play as well as daily events and tournaments where you can win prizes!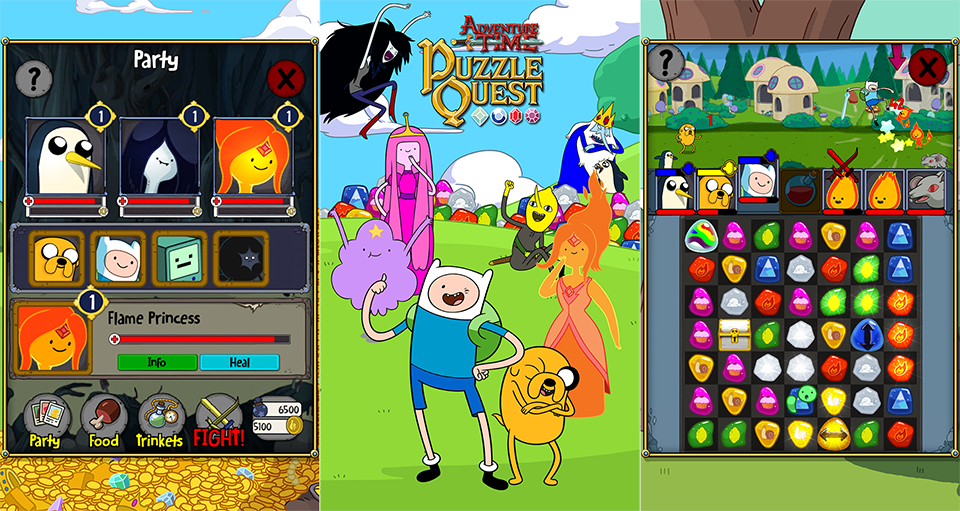 In each battle, you'll get to choose characters to bring with you on your team to help fight the bad guys. Match the items on the puzzle board to perform attacks and special moves, but watch out! The baddies can totally mess up your stuff by sending damaging effects down to the items on the puzzle board. They can set your characters on fire, cause nasty rats to climb up your board, and a bunch of other totally awful junk. When you win a battle, you'll get items you can use to craft with to create healing potions, trinkets, and special boosts. There are two types of currency in the game – Hero Coins and Magic Dust – both of which can be used to unlock new characters for your team.
Adventure Time Puzzle Quest is available now on both iOS and Android devices – and it's FREE – so you have no excuse not to try it! The Ice King might try and marry you if you don't!