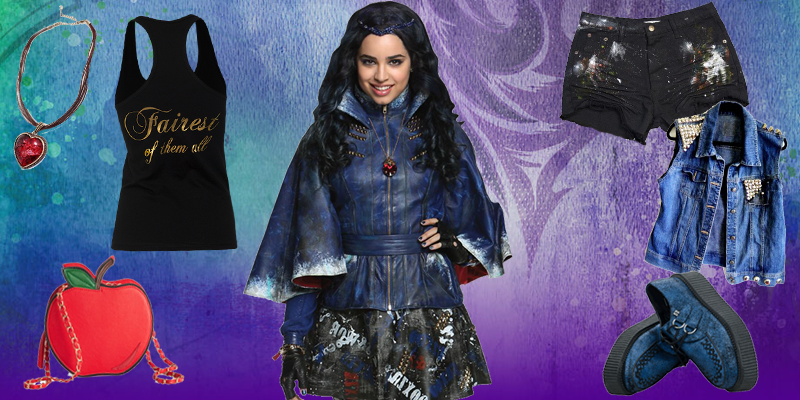 Descendants Style Series: Evie Outfit
Next up in our Descendants Style Series is Evie! Evie is the daughter of the Evil Queen from Snow White. Like her mom, she considers herself to be the fairest of them all, and even has her magic mirror. Even though she's one of the villain kids, she's secretly excited to go to Auradon Prep because she wants to meet her perfect prince.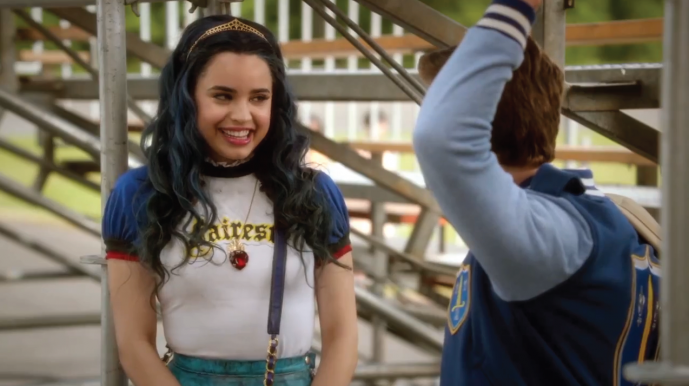 Evie soon learns that there's more to life than just being pretty, and she's actually really smart. She uses her mother's magic mirror to help the other villain kids act out their parent's evil plan.
Evie - Daughter of the Evil Queen
Creating an
Evie Descendants Outfit
of your own should be really fun since
Evie
loves fashion and has a really bold, unique style! Our gallery should help inspire you to create the fairest outfit of them all!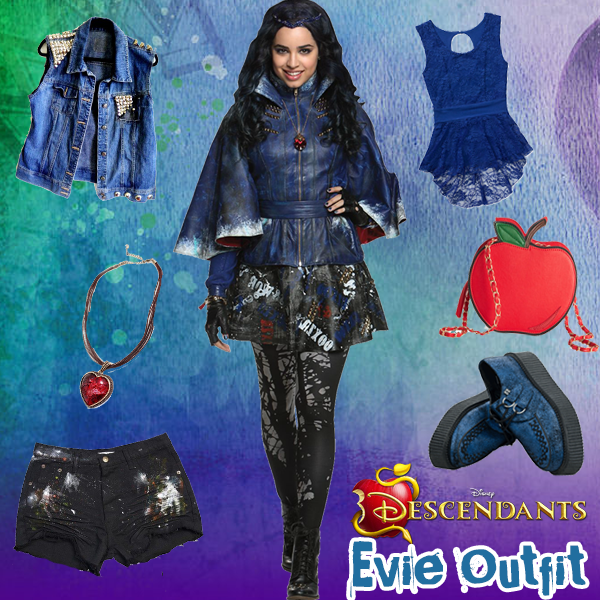 Evie mostly wears black and blue, two colors that are really easy to work with. Pretty much every type of clothing comes in either black or blue, so you can really get creative with this look! Since capes aren't very functional, try interpreting Evie's cape as a leather or denim jacket or vest. To make your outfit extra charming, try accessorizing with items inspired by the Snow White story – such as the apple purse and magic mirror jewelry featured in our gallery.
If you're allowed, you can really rock Evie's look by dying or chalking some dark blue highlights into your hair. You can also try clip-ins!
Make sure to come back for the rest of our Descendants Style Series featuring Mal and Carlos, and if you haven't, check out the gallery for Jay's outfit!