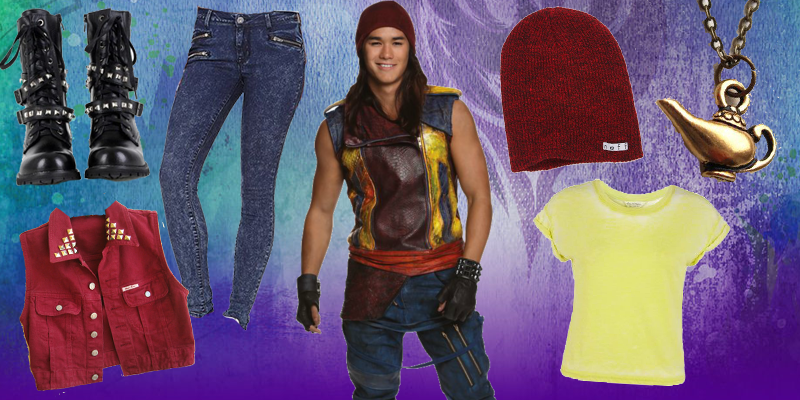 Descendants Style Series: Jay Outfit
While we're all (im)patiently awaiting the magical goodness that will be Disney's Descendants movie, we decided it would be fun to do a Style Series so you can re-create the looks of your favorite Descendants characters. The villain kids have some seriously fun fashion that isn't too hard to replicate in real life!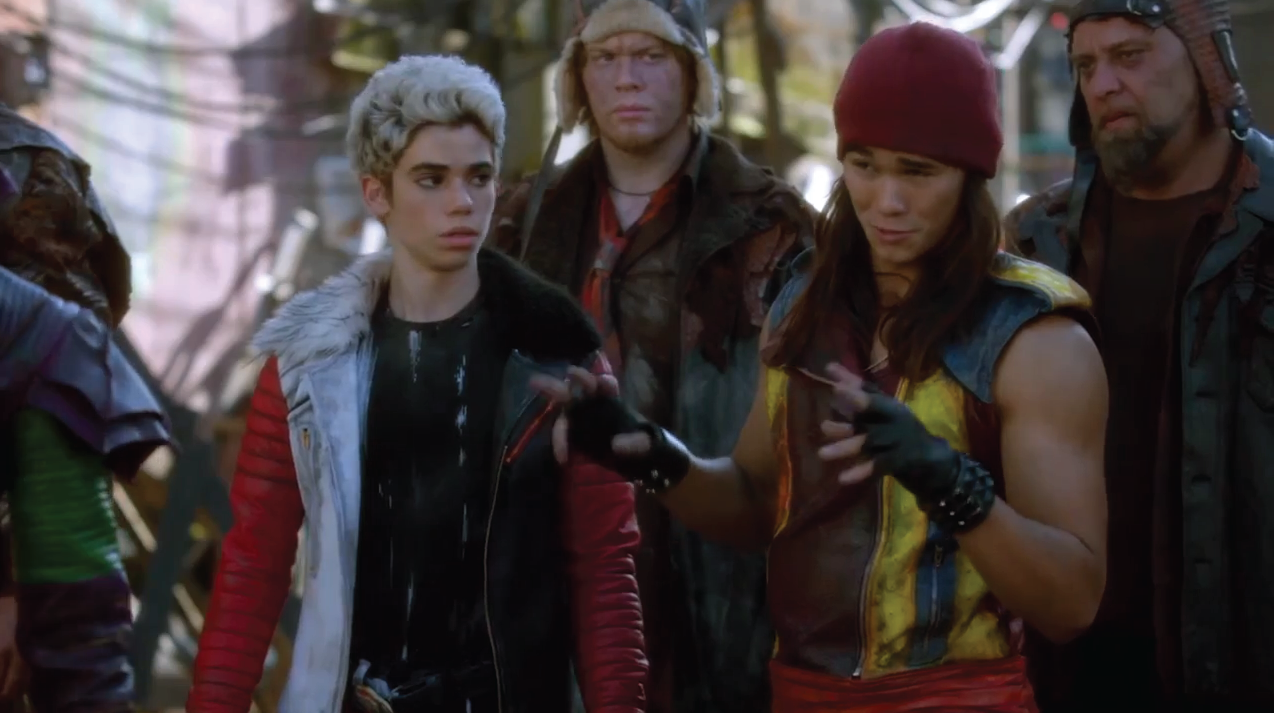 First up in the series is Jay, the son of Jafar from Aladdin! Like the other sons and daughters of villains and evil do-ers, Jay was imprisoned on the Isle of the Lost. He is a little misguided and kind of a punk, but extremely charming. He's a skilled thief and a great athlete with quick wit. When he arrives at Auradon Prep, he joins the tourney team, he's exposed to teamwork for the first time and uses this to his advantage to help the villain kids execute their plan.
To put together a
Jay Descendants outfit
of your own, check out the gallery above for inspiration. Since
Jay
is the son of
Jafar
, we threw in a few
Aladdin
references – like genie lamp accessories and even an
Aladdin
tee!
Jay's style is very much street style. Play it up the zippered look with zippered accessories like headbands, bags, and jewelry. Studs work great too!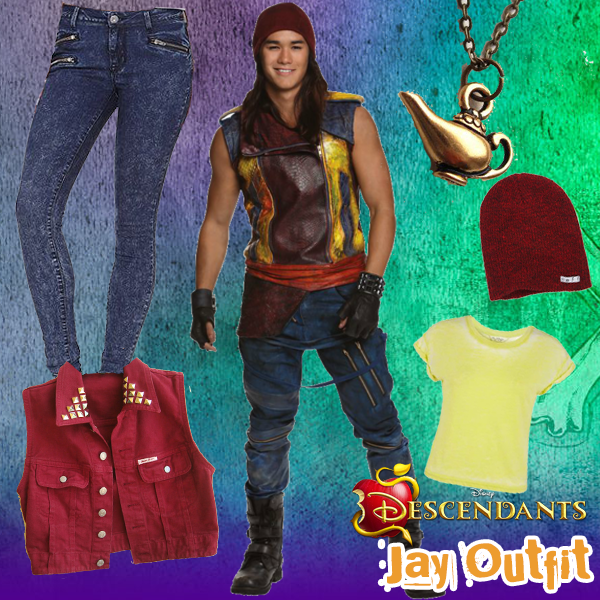 Jay's outfits throughout the movie consist mostly of reds, yellows, purples, black, and lots of denim/leather which are easy to mix and match in all sorts of different ways. Instead of jeans, try a skirt. Swap a leather vest for a denim one. There's lots of possibilities – just don't forget his signature beanie!
Stay tuned for the rest of our Descendants Style Series, featuring Carlos, Mal, and Evie! And don't miss Descendants – it releases digitally on June 24th and airs on the Disney Channel on July 31st!