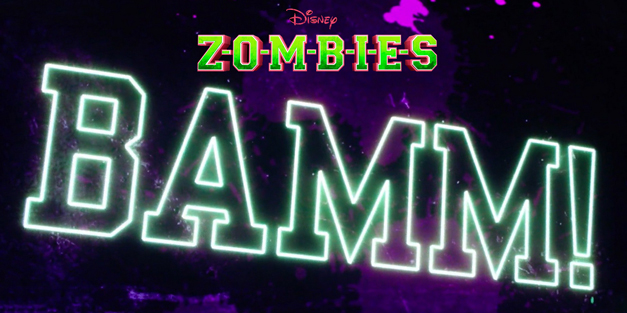 BAMM! The First Song from Z-O-M-B-I-E-S is Here
Z-O-M-B-I-E-S doesn't officially make it's way to Disney Channel until 2018, but they're taking advantage of the Halloween season in a scary good way. BAMM is the first song released from the movie, and it's a high-energy bop that'll have you singing along and doing the draggy leg! Have a listen and learn the words in the lyric video here.
BAMM is a dance-worthy anthem that'll have you busting out the ripped jeans, pink and green hair chalk, and letting your freak flag fly. Z-O-M-B-I-E-S is all about being proud of the things that make you unique and embracing each other's differences, a theme that Disney Channel has been celebrating a lot recently with shows and movies like Descendants and Andi Mack.
We can't wait to see the epic choreography and costumes come to life when the official music video drops next Friday, October 27th.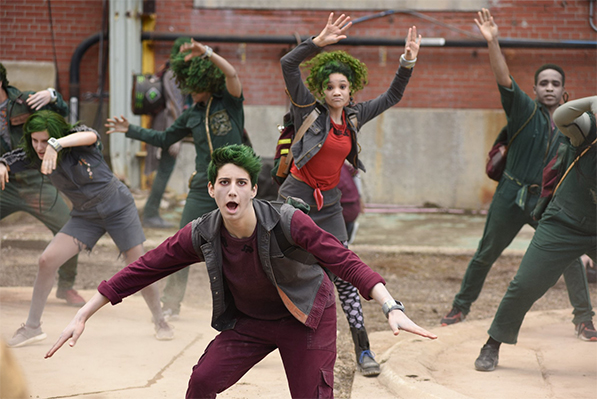 Judging by BAMM, we're in for an intensely catchy soundtrack and some amazing dance moves when the DCOM releases next year. All the choreography in the movie was crafted by the team behind Teen Beach Musical and Teen Beach 2, so you can definitely expect the dancing to be top notch. The music video will give fans an up-close look at some of the characters, costumes, and sets as well as a taste of what to expect from the movie when it airs next year.
In case you missed it during the Descendants 2 premiere over the Summer, check out the official teaser for the movie here.
So what's Z-O-M-B-I-E-S about anyway? Take a day at your ordinary suburban high school and add in some over the top dance moves, catchy songs, and of course – zombies! The movie takes place at Seabrook High, a school that takes pride in its uniformity, tradition, and pep rallies. When the students from Zombieland are able to attend Seabrook for the first time things get a little crazy. On top of the chaos, cheerleader Addison and zombie football player Zed end up falling in love. Their romance won't be easy, though. They'll have to work together to prove to the town and the student body that humans and the undead can come together and coexist under the same roof.
If you slow down the teaser and the lyric video for clues, you can break down some of the scenes. There's definitely happenings at the school, a football game, on the beach, and some kind of super cool blacklit club or party. It's going to be a terrifyingly good time!
Simply DYING to add it to your Halloween playlist? You can stream BAMM here! It's also available for purchase on iTunes. Speaking of awesome anthems, find out if you know all the words to Ways to Be Wicked from Descendants 2!