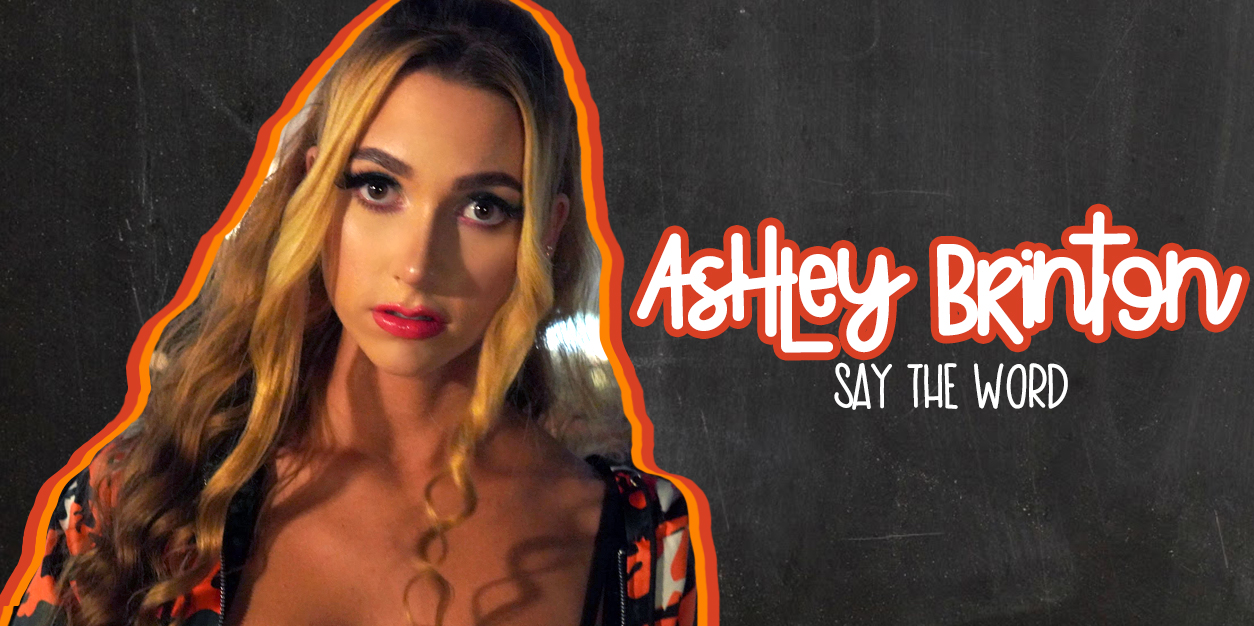 Ashley Brinton Dishes on Say the Word and her Dream Tour Lineup
Ashley Brinton just released her new single, Say the Word, and it's her most electric and energetic song yet, with a music video that totally brings the energy of the song to life. She's making her mark on the music scene in a big way, and we think this song really shows off who she is and what she's made of! Say the Word marks a new era for Ashley Brinton, an era of songs about girl power, growing up, first love, and embracing who you are. You can stream the song and check out the video by clicking here!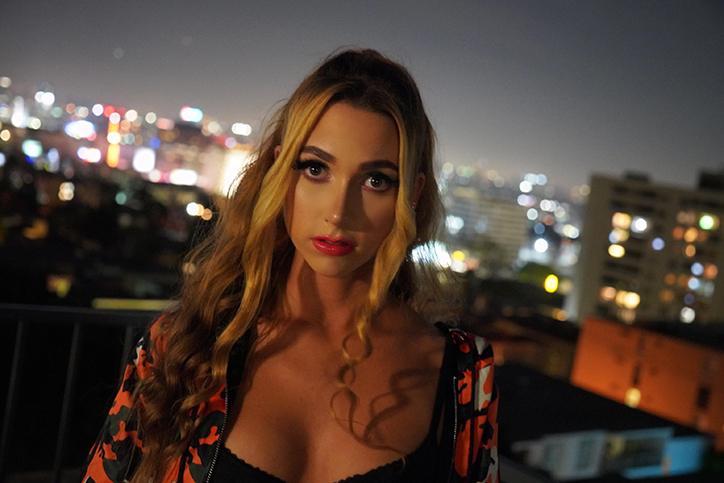 We caught up with Ashley to chat about the meaning behind her awesome new single, making her music video, and what she hopes her fans take away from her music! Ashley also took over our Instagram story from New York Fashion Week this weekend, be sure to check it out on our story highlights.
Ashley Brinton Talks Say the Word:
View this post on Instagram

You just dropped your new single, Say the Word, on Friday! Tell us a little about the song and what it means to you.
ASHLEY BRINTON: This song is an anthem that makes me feel free, and I hope my fans can feel the same. It represents the idea that you don't have to take things too seriously to be happy. It's a really special song to me and I am so excited it is finally released!
Say the Word is a bit different than your previous singles. How have you evolved as an artist since your last single Trouble?
ASHLEY: My music has matured with me as I have gotten older. I am definitely more independent now and have been becoming more confident in who I am as a person and with my identity. Teen years are a journey to find yourself. It can be hard at times, but as you get older it has definitely gotten easier, and it totally reflects in my music.
You're also just released the Say the Word music video! What can you share about the video? Do you have a favorite memory from filming?
ASHLEY: The video is really funky and the visuals are super bold and beautiful just like the song. I love all the effects we achieved with the editing. The rooftop shot was definitely my favorite. We were going to film in a parking garage, but once we saw the view from that balcony we changed our mind and I am so happy with how it came out!
View this post on Instagram

What do you hope fans feel/take away when they listen to your music?
ASHLEY: I hope my fans feel empowered and happy while listening to this track. The lyrics are about not taking young love too fast and I hope it resonates with my fans!
Who are some of your musical influences?
ASHLEY: My biggest musical influences are Fergie and Jenifer Lopez. They are both such trailblazers and powerful women. I hope to be like them one day.
If you could plan your dream tour lineup, who would you want to include?
ASHLEY: I would love to see Halsey and The Weeknd perform together! Especially if I could be the opening act, hahaha!
What advice can you share for your fans who are also aspiring singers, songwriters, and musicians?
ASHLEY: Don't let anybody stop you from your dream. If you want to do something you can do it as long as you keep your eye on the prize, surround yourself with supportive people, and most importantly work hard every single day.
Now that you're in the know about Say the Word, we think you'll love getting to know singer Gigi Cesare!