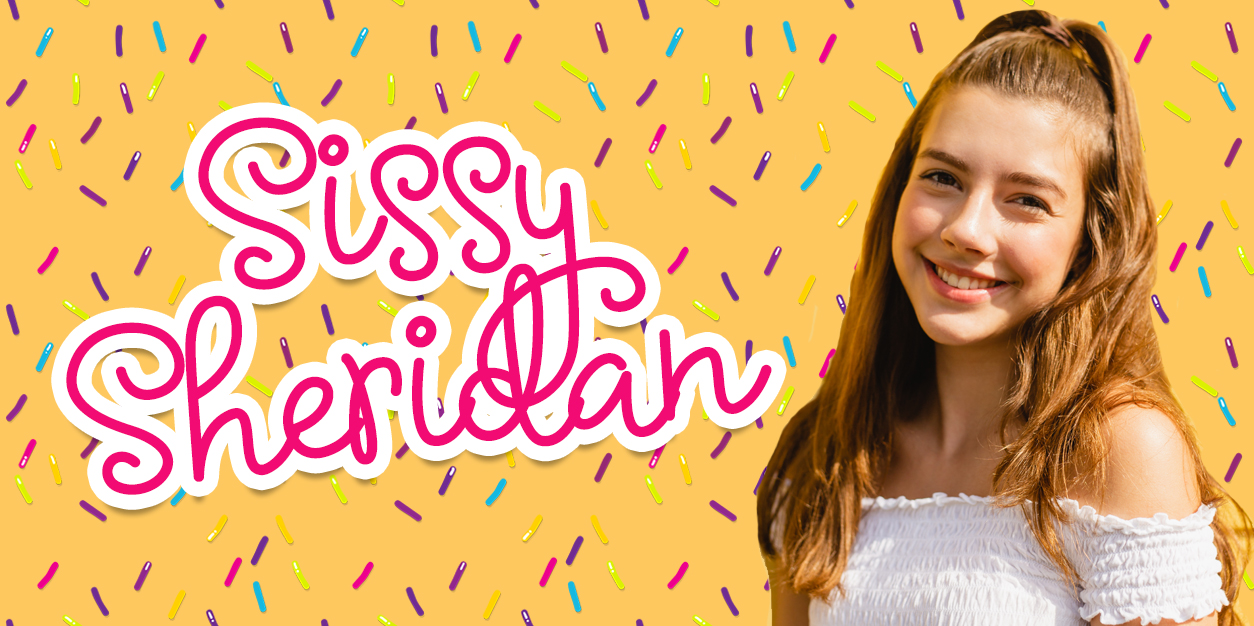 Sissy Sheridan Talks Chicken Girls, Her Dream Broadway Role, and Making a Positive Impact
If you've been keeping up with the latest season of Brat's Chicken Girls, you probably recognize Sissy Sheridan as Angie, one of the new cast members debuting in season 3. She is also the host of Nickelodeon's DIY With Me series on YouTube and her new show, Maniac, hits Netflix this Friday.
From the roles she takes on to her sunny Instagram posts, Sissy's sweet and positive personality shines bright. When she's not busy taking the acting world by storm, Sissy loves eating desserts and hanging out with her friends.
Get to know more about Sissy Sheridan as she talks Chicken Girls, making slime, and the causes that her close to her heart. Sissy recently took over our Instagram story, so be sure to head to our Story Highlights and check it out if you missed it!
Get to Know Sissy Sheridan:
You're starring as Angie in the new season of Chicken Girls! How did you react when you found out you landed a role on the show?
SISSY SHERIDAN: I was actually in the Grand Cayman Islands when I found out I was cast as Angie. I freaked out for like ten minutes and then had to immediately start packing and leave straight for LA to start filming!
Were you a fan of Chicken Girls or any Brat series before being cast?
SISSY: I had seen Brat's Instagram, and knew who the kids in the shows were, but had never seen Chicken Girls until I found out I got cast. Then I binged watched the whole thing!
What do you love most about acting?
SISSY: I love how acting is so freeing and you get to play so many different people and just be in the moment.
Many of your fans probably recognize you as the host of the DIY With Me series from Nickelodeon. What has been your favorite DIY With Me project to work on?
SISSY: SLIMEEE!! In episode 2 of Nickelodeon's DIY With Me, I made a bubblegum fluffy slime, and it was so much fun to make. I really love slime, so it was awesome that I got to show the viewers how to make it! The bubblegum flavor also smelled really good LOL!
When you're not on-screen, is crafting something you like to do at home?
SISSY: Yes! I love to craft and I'm always trying to make the newest DIY, although I don't always succeed. ?
You've performed in quite a few theater productions, is there a dream Broadway show you'd love to star in?
SISSY: I would love to play Jenna in Waitress or Eliza in Hamilton one day!
If you could plan your perfect weekend, how would it play out?
SISSY: I would fly to the Bahamas or some tropical island with my besties, then we would go on a shopping spree at Brandy Melville, then have a photographer take artsy pics of us on the beach for Instagram! Also, there'd have to be a ton of food (but mostly desserts!).
View this post on Instagram

How are you hoping to make a positive impact in the world?
SISSY: I am a strong advocate for those with special needs, March for Our Lives, women's rights, Time's Up, and overall equality. I hope to one day start my own charity or safe place/hangout where everyone can come and feel equal and not be judged.
What are a few of your favorite things?
SISSY: My favorite store is Brandy Melville, and my favorite foods are dessert, french fries, pizza, mac and cheese, and chicken nuggets. I love to hang out with my friends, and stand up for what's right!
Do you have any advice you'd like to share with your fans?
SISSY: I want to tell my fans the only person they need to please is themselves. They should stay true to who they are and if they're passionate about something or want to try something new, go for it! Life is short, make every second count! I also want to let them know that I love them so much and appreciate all their support.
Now that you know everything there is to know about Sissy, we think you'll love getting to know her fellow Brat fam, Piper Rockelle!