Shimmering Star Spotlight: Adriana Camposano
Each month YAYOMG! selects a Shimmering Star to spotlight. Follow along as we shine a light on girls who represent kindness, positivity, empowerment, philanthropy, drive, and confidence. They're sure to inspire you!
It's a brand new year, which is why our first Shimmering Star of 2022 is one of the newest students walking the halls of Attaway High, Adriana Camposano!
At just five years old, Adriana knew that she wanted to follow her acting dreams, and so her mom did everything she could to help her daughter's dreams a reality. It's no surprise that she says her mom is her biggest inspiration! Now at 16, after years of modeling and acting gigs, Adriana has joined the Brat family, starring as the unique and optimistic Poppy in Season 9 of the hit web series Chicken Girls.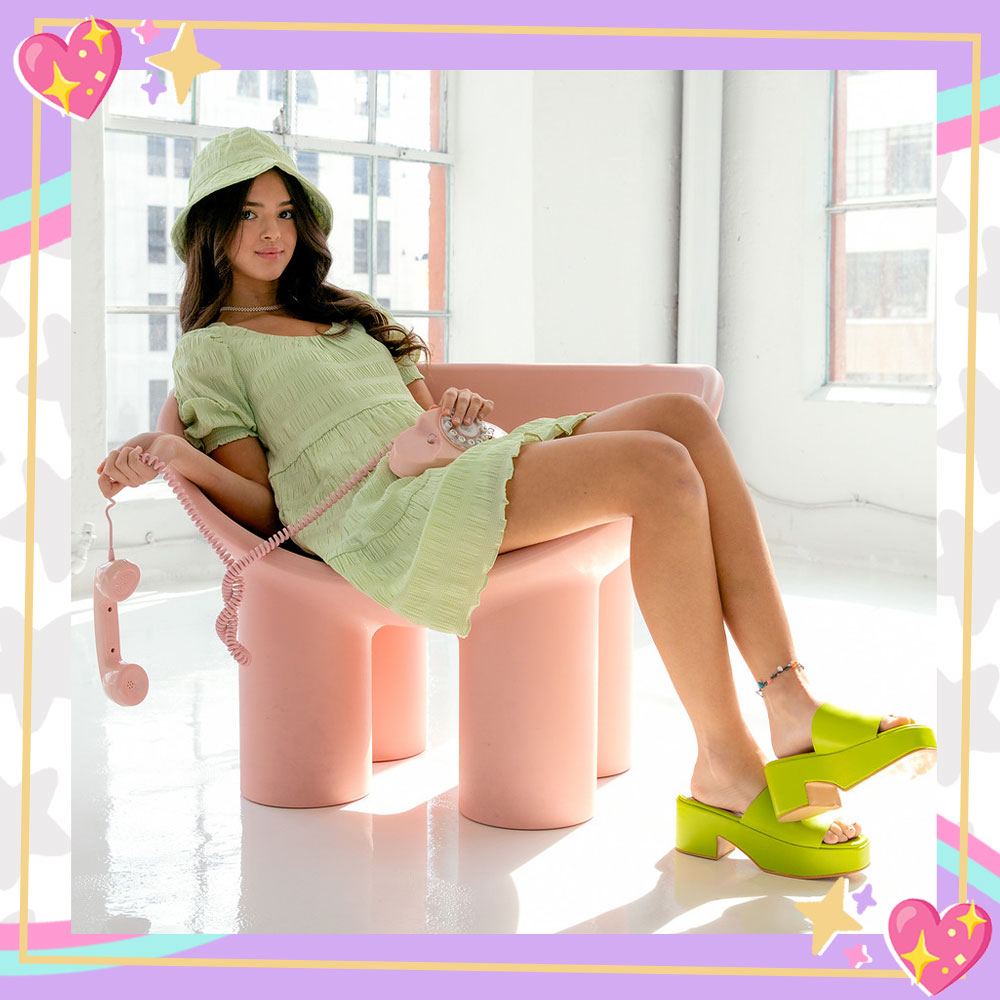 In addition to making big moves in her acting career, Adriana also spent 2021 finding her voice and speaking out to advocate for causes she believes in. She can always be seen on social media spreading sunny vibes, rocking fire fits, and sharing snippets from her life as a model and actress. Whether she's on the runway, on set, or just living it up in LA, Adriana's positivity and passion is exactly what we can all use as we head into 2022!
Get to know Adriana Camposano as she dishes on joining the cast of Chicken Girls, the actresses she'd love to co-star with, and what she's looking forward to in the new year!
Get to Know Adriana Camposano: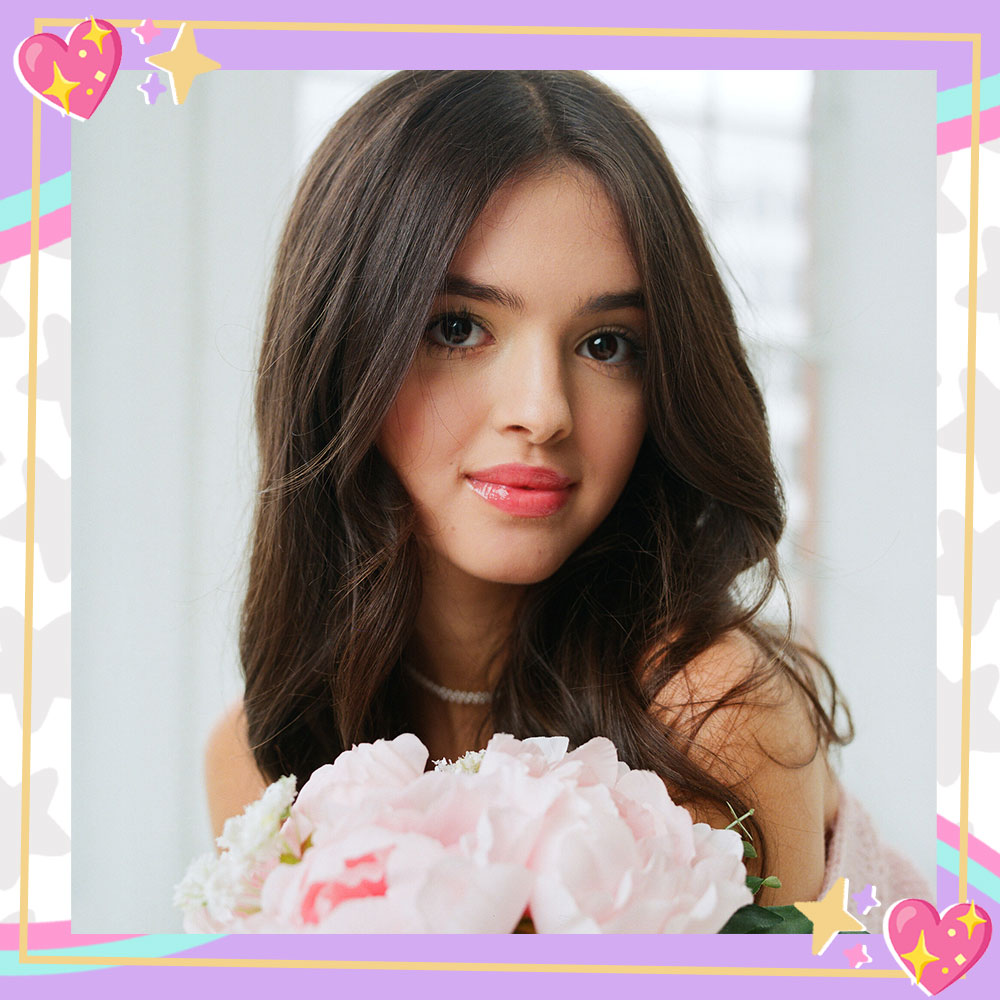 Tell us a little bit about YOU!
ADRIANA CAMPOSANO: My name is Adriana Camposano, I'm 16 years old, and I am from New Jersey! I am an actress, model, and dancer and enjoy other hobbies like roller skating, photography, video editing, and I am always trying new things!
I love adventure and traveling, and I would say I am a pretty spontaneous type of person. Some random fun facts about me, Belle is my favorite Disney Princess, my favorite show is Outer Banks, If I had a superpower, it would be teleportation, and I am SO scared of clowns!
You recently joined the iconic Chicken Girls cast! What can you share about your character, Poppy?
ADRIANA: Playing Poppy on Chicken Girls has been one of the most fun experiences of mine. Poppy has a very unique and "in her own world" type of personality that others may seem as annoying but, she is someone who's always there for her friends and is super optimistic.
It's a different type of role than any ones I've played before, as my other roles have been more serious and dramatic, so I have had a really great time playing Poppy so far! 
When did you discover your passion for acting, and what do you love most about it?
ADRIANA: Acting on screen has been something I've always dreamed of doing as a little kid, and my career started early at the age of 5! My mom really had no clue about the industry, how to get me started, how it worked or thought it would really be something that could be as serious as it became. A friend of hers knew a manager and thought it would be a good idea for me to try and sign with her. Eventually, I ended up signing with her, and she was my first manager. From there, I began my journey!
I'm so appreciative and grateful for the opportunities that have come my way so far and cannot wait for what's next to come!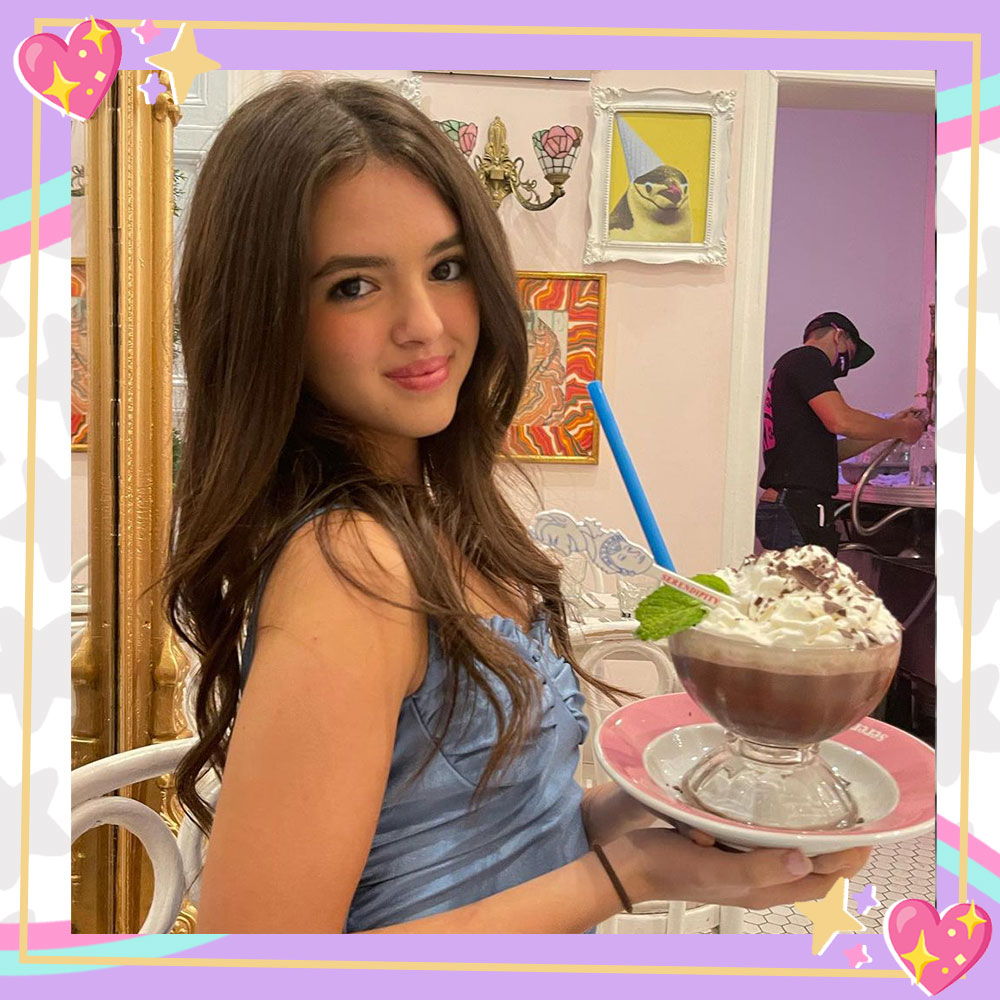 2022 is here! What are you hoping the New Year brings?
ADRIANA: I recently wrapped on the second half of Season 9 for Chicken Girls, and the short film I worked on, Laurina, will be releasing in 2022! I have so much excitement for both those projects to come out and am looking forward to sharing them with everyone!
I've also been focusing a lot on myself and personal self-growth, in 2022, I hope to learn more about myself and continue to grow as a person.
How do you shine bright?
ADRIANA: I shine bright by spreading much love and positivity. Living in a world with social media and social "standards" have caused some young girls and boys to have a hard time being confident, being their authentic and best versions of themself.
It's so important to remember that everybody is beautiful in so many different ways. It's okay to have bad days, we all have them, but don't let it keep you down!
The women who inspire me are…
ADRIANA: The woman that inspires me is my mom because she works so hard to push the people she loves to be the best they can be and has taught me so much that contributes to the person I am today!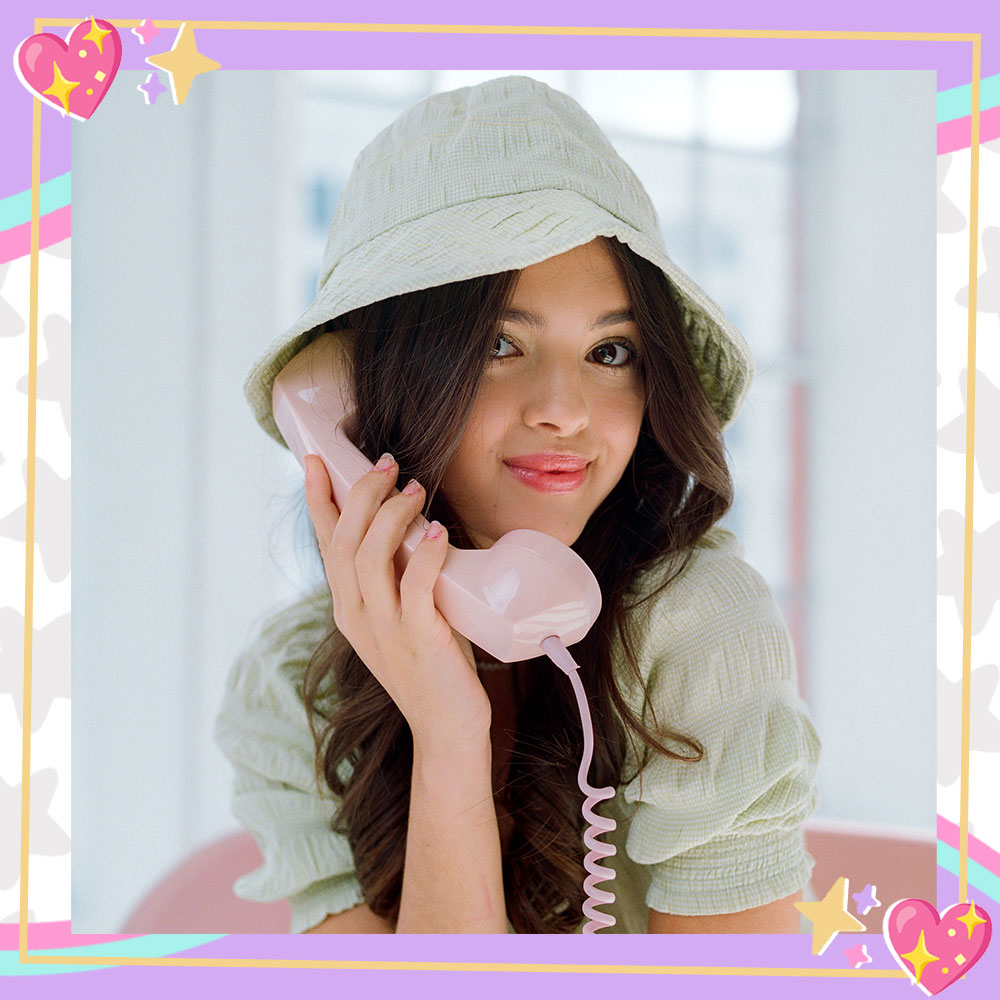 I am most passionate about…
ADRIANA: I am most passionate about acting and inspiring others on and off the screen.
I feel most confident when…
ADRIANA: I feel most confident when I am in my element! When I'm doing what I love to do and/or with the people I love, I feel like the best version of myself!
My biggest dream is…
ADRIANA: My biggest dream is to work on a film with any of my top favorite actresses like Zendaya, Chloe Grace Moretz, Millie Bobby Brown, and Sofia Carson.
The advice I want to share with other girls is…
ADRIANA: I've started to use my voice more and advocate for what I believe is right. The advice that I wanna share is not to be afraid to speak up or stand up for yourself, you're important, and every voice deserves to be heard!
Want to catch up on all the Shimmering Star Spotlights you might have missed, including Adriana's Chicken Girl co-stars Corinne Joy and Hayley LeBlanc? Click here!