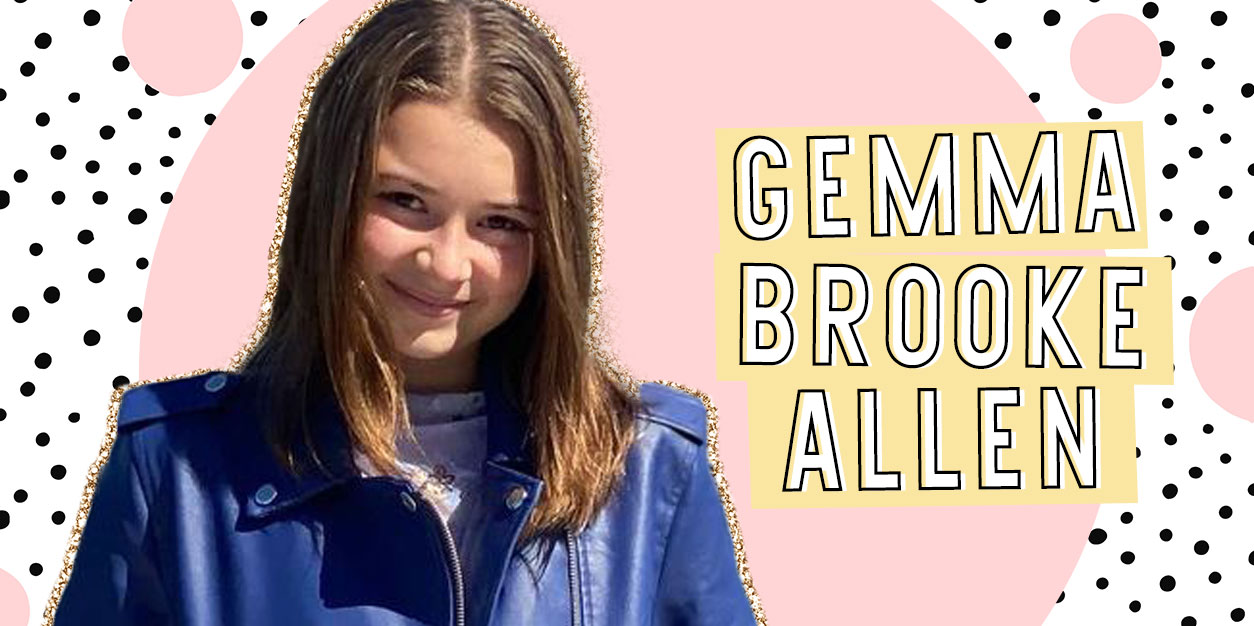 Gemma Brooke Allen on Mixtape, Music, & More
What do you get when you combine '90s nostalgia, girl power, and an amazing soundtrack? If you guessed the new Netflix film, Mixtape, you'd be correct!
This must-see flick stars Gemma Brooke Allen as Beverly Moody, a quirky girl on a mission to track down the songs on a broken mixtape left behind by her parents and discover who she is in the process. Beverly and her friends start a band in the movie, but that's not Gemma's only experience making music. In fact, she released a super-sweet holiday song Happier at Christmas just a few weeks ago, and is excited to work on even more music in 2022!
Get to know Gemma Brooke Allen as she dishes on her fav Mixtape moments, making new music, and the girl power icons that inspire her!
Get to Know Gemma Brooke Allen:
You star as Beverly Moody in the nostalgia-packed Netflix film, Mixtape! What was it like working on this feel-good film?
GEMMA BROOKE ALLEN: Working on Mixtape was one of the best experiences I've ever had. It was so fun! I laughed and cried and got to rock out all on set! Everyone was super nice and supportive and that made my job so much easier.
The '90s costumes and music in this film are next-level amazing. Did you have a favorite look? Do you have a fav song from the movie mix?
GEMMA: Thank you. Mona May, our incredible costume designer, is such an icon, and she inspired me so much! I would have to say one of my favorite outfits I wore was the Prince t-shirt, skirt, and Nicky's beanie! It's cute because in the movie, Nicky is letting me wear her favorite beanie that she wears every day! It's the scene where we are making the Fighting Mullets buttons.
In terms of music, I can't really choose a favorite, but top two would be Better Things by the Kinks and Teacher's Pet by The Quick!
Do you have any fun memories from filming that you can share?
GEMMA: One of the most magical moments during filming was when we were on the swing swinging to heaven. It was such a beautiful view of the ocean, and the girls and I were laughing and talking and having the best time. Then out of nowhere, it started snowing which wasn't even scripted, and I felt like we were in a snow globe! It was beautiful!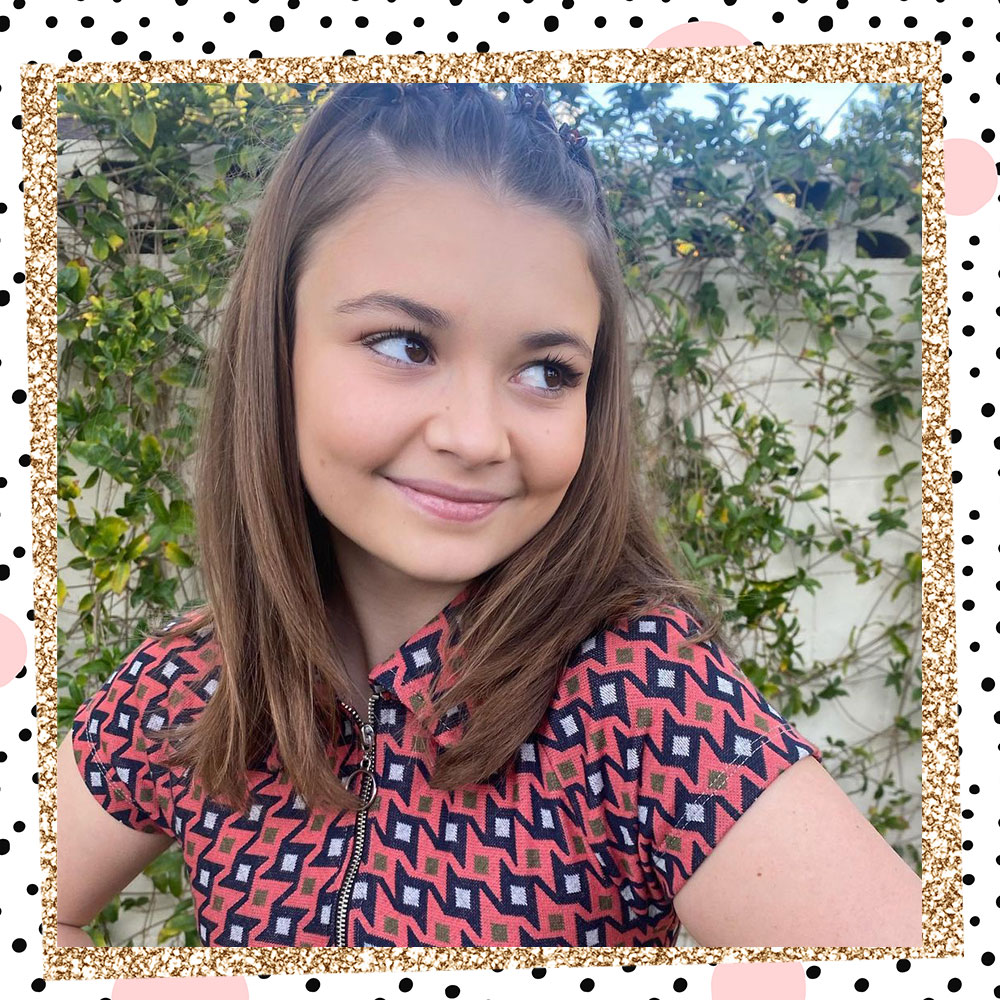 If you were to make a mixtape, what are a few songs would you add to it?
GEMMA: Some songs that would make it on my personal mixtape would be Kiss Me by Sixpence None the Richer, Gypsy and Go Your Own Way by Fleetwood Mac (LOVE Fleetwood Mac), Heat Waves by Glass Animals, and a little bit of Doja Cat and Lil Nas X.
This is off the top of my head, but my mixtape would be very long, LOL!
Tell us what inspired your new song, Happier at Christmas?
What inspired my new single Happier at Christmas, was I wanted to write a song that would cheer people up and get them in the holiday spirit. My mom and I were talking about how it's nice to be able to leave your worries aside for a minute, forgive and forget because life's too short not to be happier at Christmas.
2022 is almost here! What are you looking forward to most in the new year?
GEMMA: I'm looking forward to booking my next role and being on set again! I hope to be able to travel to Europe this year with my family. Also, I am going to be working on some more music too which is very exciting!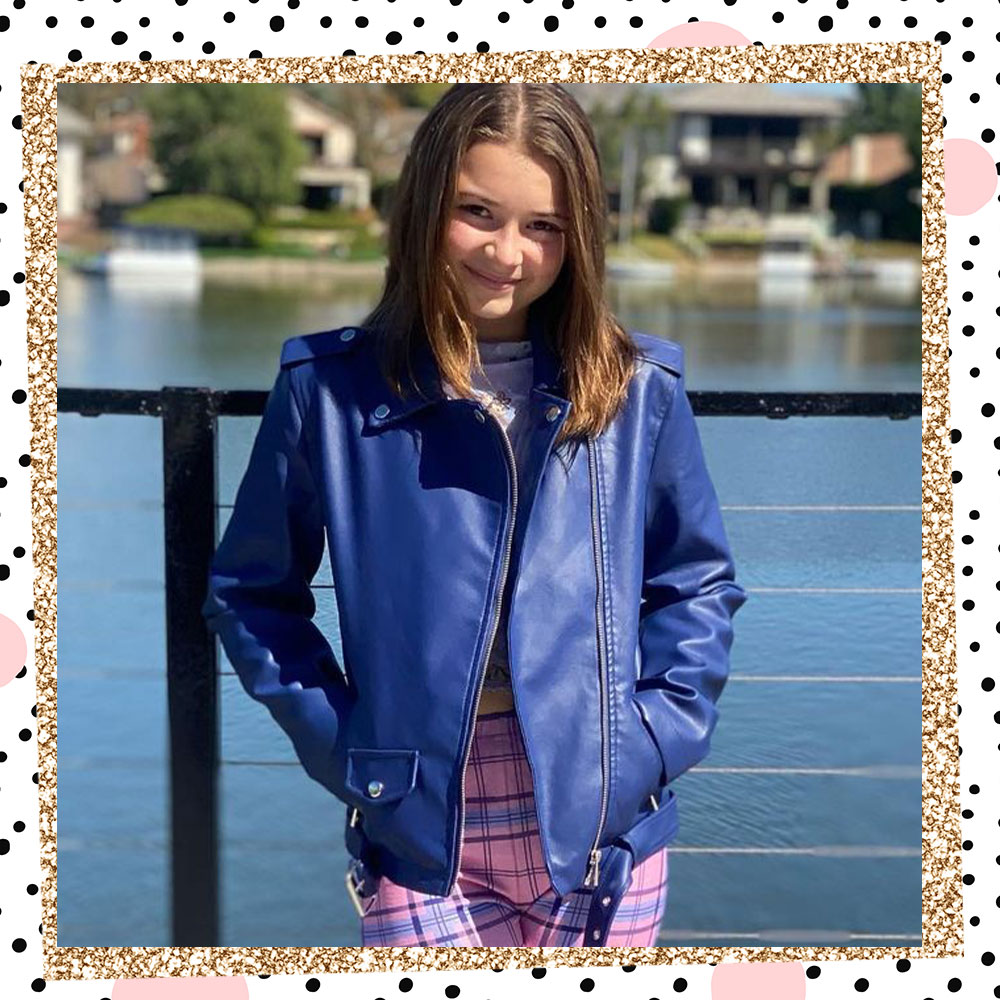 Who are a few girl-power icons you look to for inspiration?
GEMMA: Mariah Carey because she's a queen! Julie Bowen! Simone Biles! And my mom because to me, she's an icon.
What is something your fans would be surprised to learn about you?
GEMMA: That I'm obsessed with pigs and am currently begging my parents to let me get a pixie pig!
Do you have any advice you'd like to share with your fans?
GEMMA: I think the most important thing, especially with social media and influencers, is to be yourself!  A lot of people these days are trend followers instead of trend starters. It's very important to me that you know your worth and not feel the need to overdo it on social media. Stay a kid while you can! There's no need to dress like a 25-year-old or grow up too fast – you're beautiful and unique and special just the way you are!
Can't get enough Netflix? You'll love catching up with Baby-Sitters Club star Kyndra Sanchez!